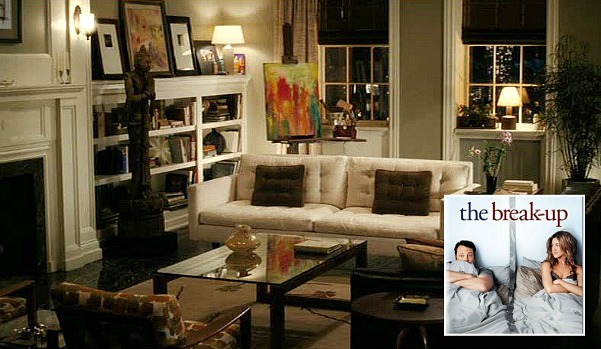 The Break-Up, starring Vince Vaughn and Jennifer Aniston, was written as the anti-romantic comedy.
Instead of following a couple in the process of falling in love, we watched a relationship fall apart.
Their characters Gary and Brooke share a fabulous condo in Chicago that becomes a battleground after they break up. Neither of them wants to move out, and we can hardly blame them.
Let's take a closer look at the sets they designed for the film!

The Apartment in "The Break-Up"
A reader sent me some behind-the-scenes set photos that give us a better look at the sets.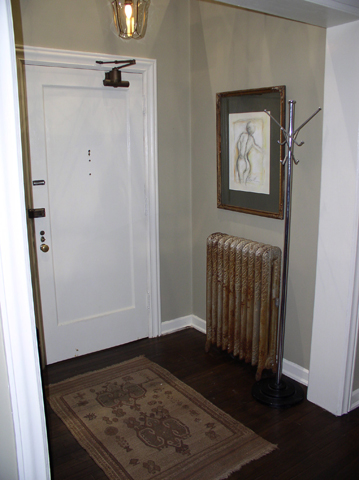 The apartment is filled with sketches and paintings,
many of which are actually the work of Francine Turk.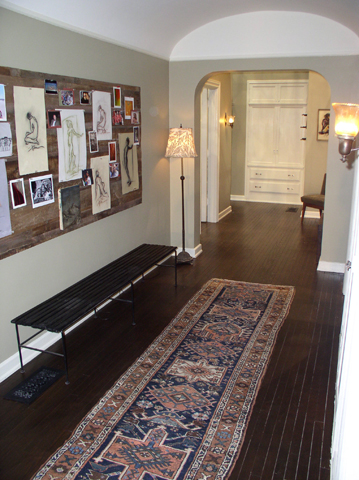 Jason Bateman plays their Realtor friend who encourages them to sell the condo: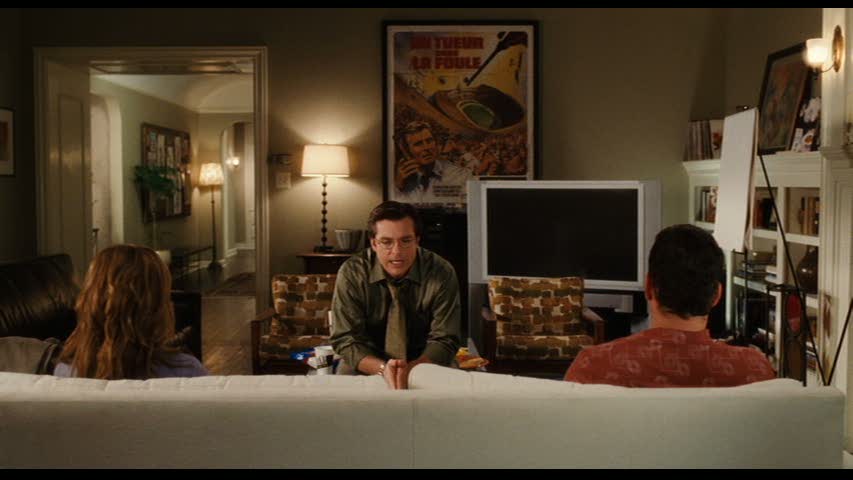 The next two photos were taken behind the scenes of the living room set: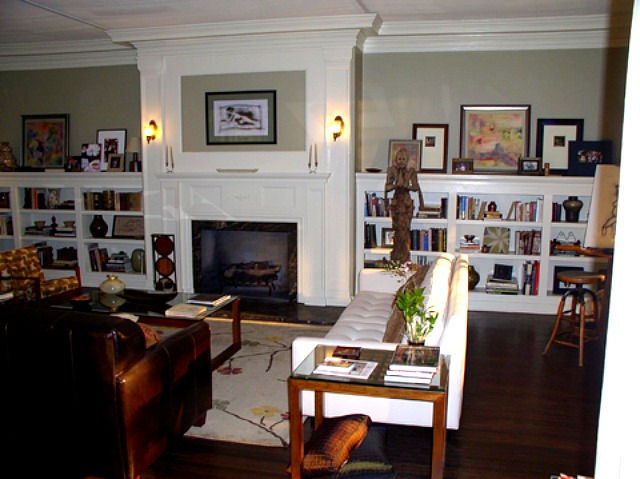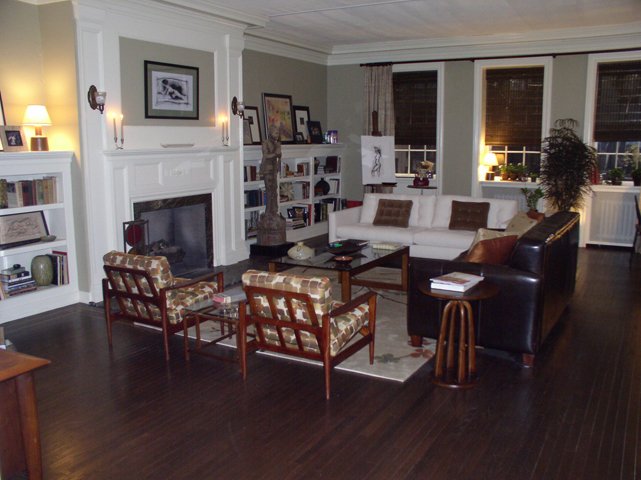 Here's how the living room looked onscreen, which really shows the difference that lighting can make: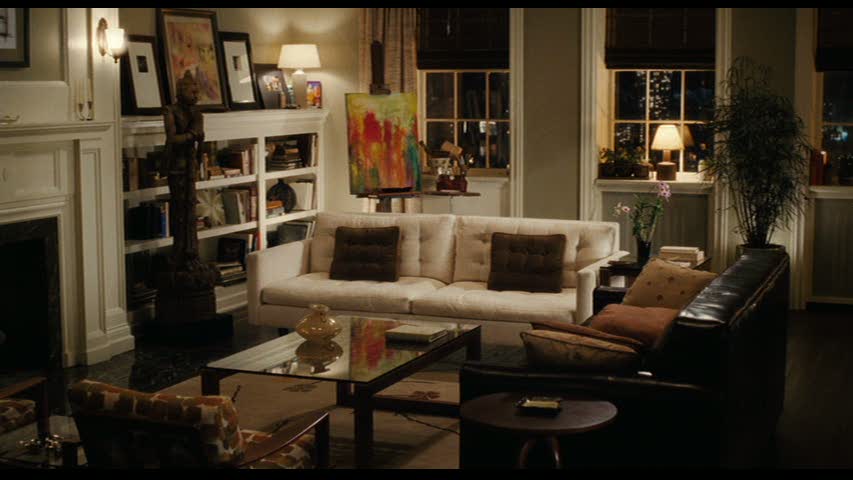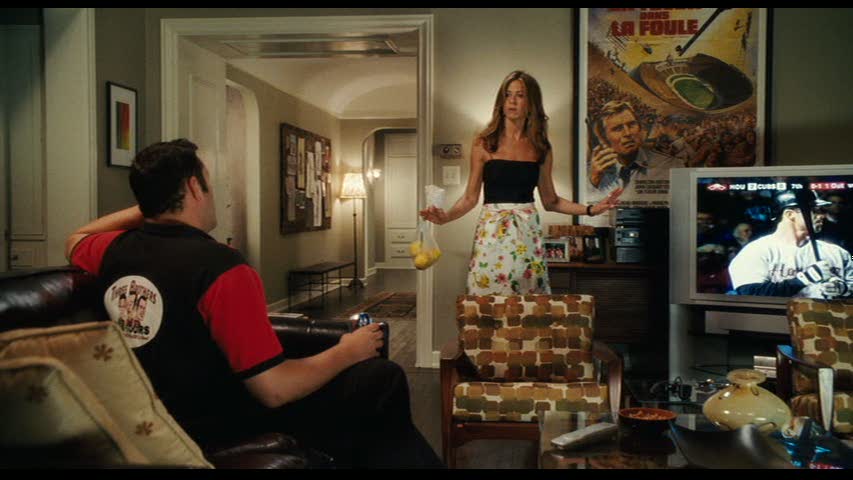 The Kitchen: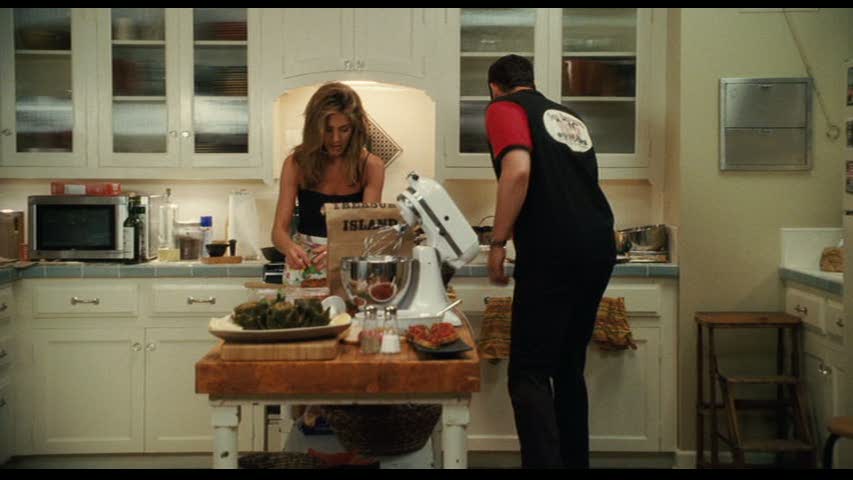 Brooke complains that Gary brought her only 3 lemons when she needed 12 for the centerpiece.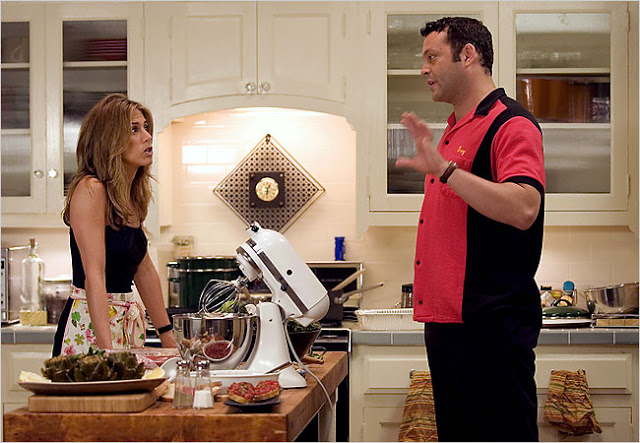 "So no one is actually eating them?" he asks. "They're just show lemons?"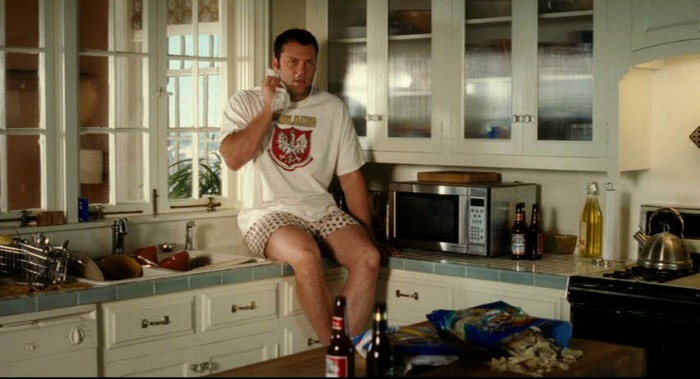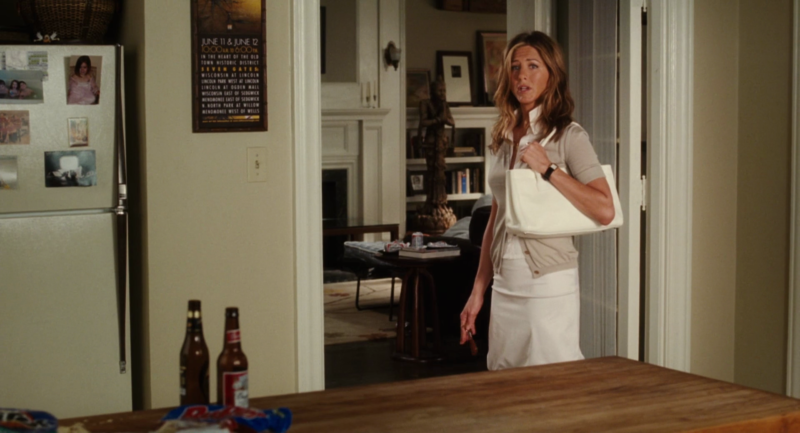 The Dining Room: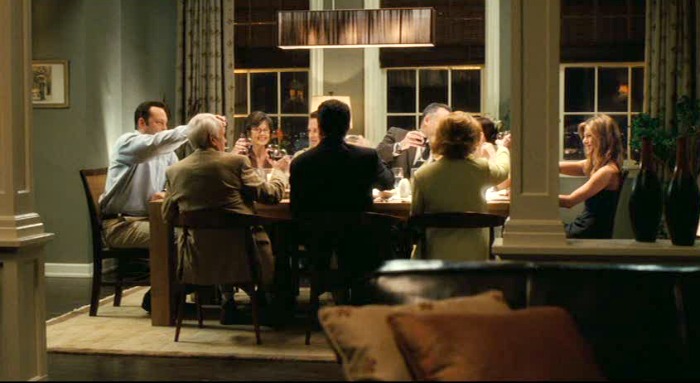 Set photos of the dining room show what it looked like behind the scenes: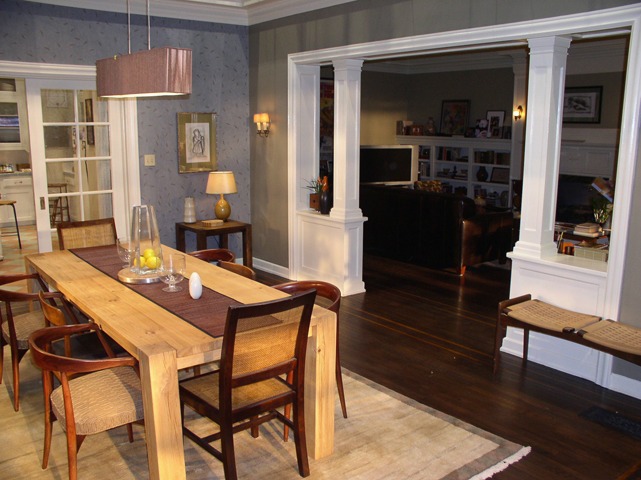 In this shot you can see the kitchen with the checkered floors through the French doors: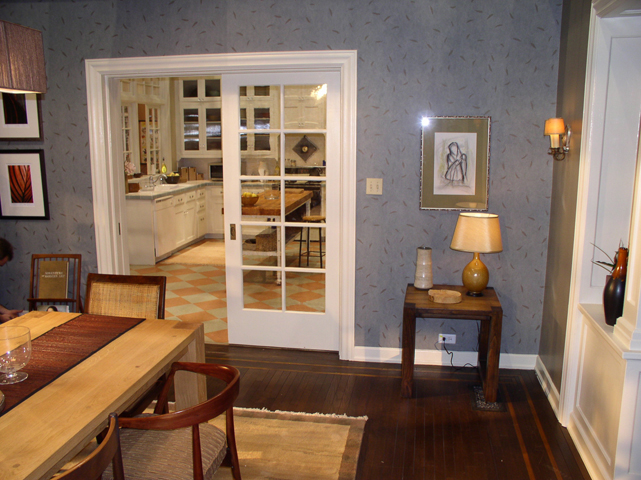 The fixture is the Clavius by Axolight:
When Brooke's at work one day, Gary replaces the dining table with a pool table: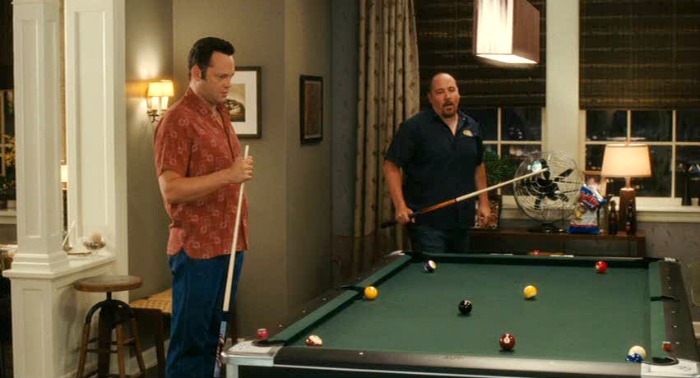 The Bedroom: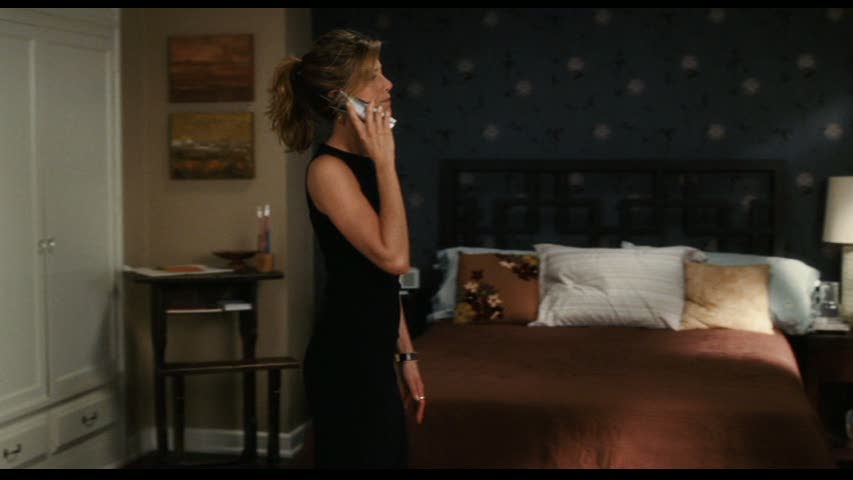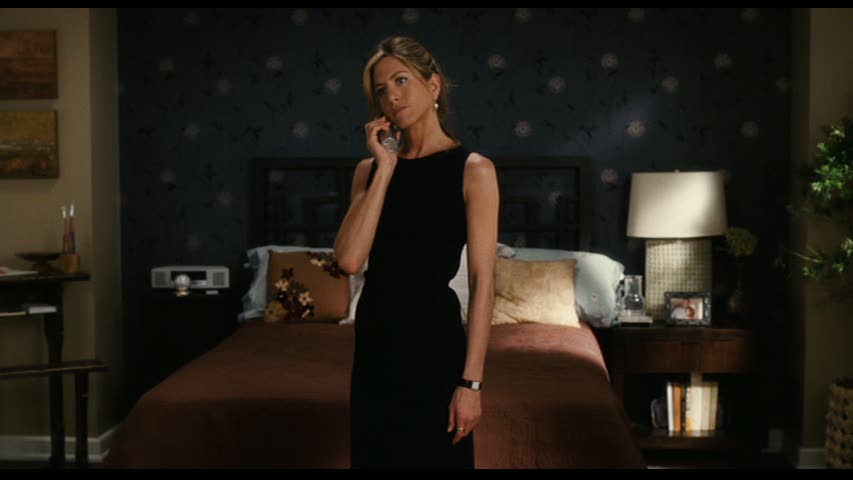 Set decorators Daniel Clancy and Stephanie Gilliam
were the ones tasked with creating an apartment worth fighting over.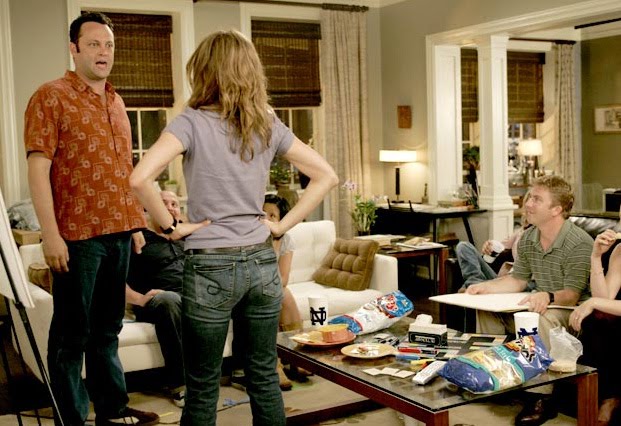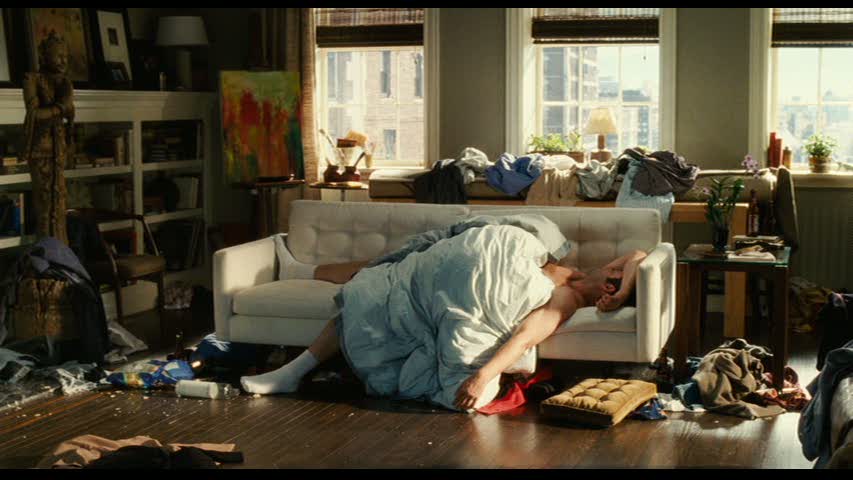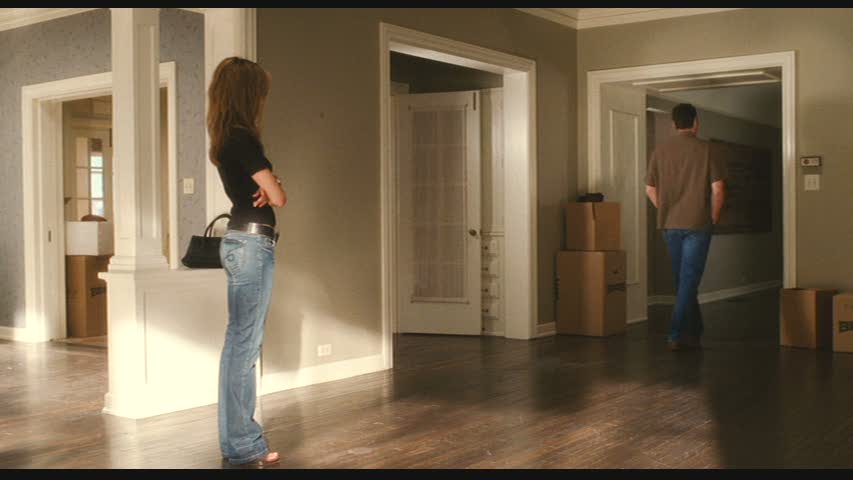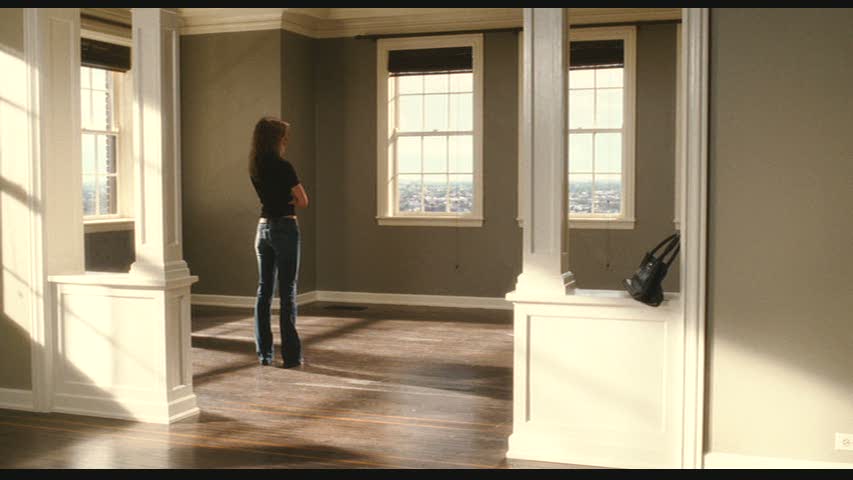 Thanks to my behind-the-scenes source who took the set photos for us!

Visit my Houses Onscreen page to see the others I've featured, listed from A-Z.