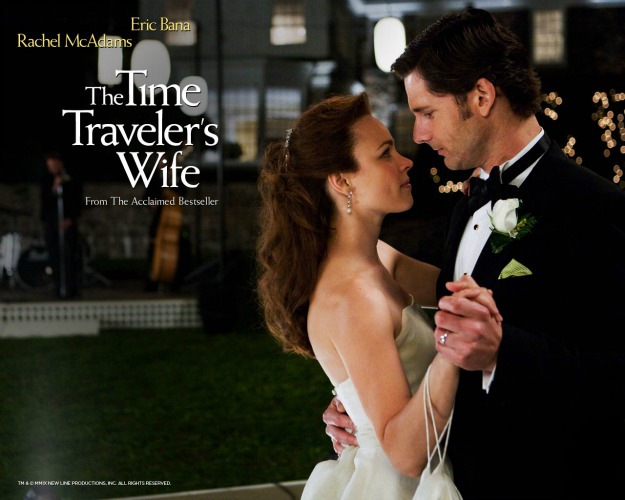 The 2008 movie The Time Traveler's Wife featured Eric Bana and Rachel McAdams as Henry and Clare, newlyweds struggling to deal with his inability to stop disappearing into different times and places without warning.
They move into a big brick house after winning $5 million in the lottery (his time traveling does have some advantages).
Let's take a closer look at it!

The House in "The Time Traveler's Wife"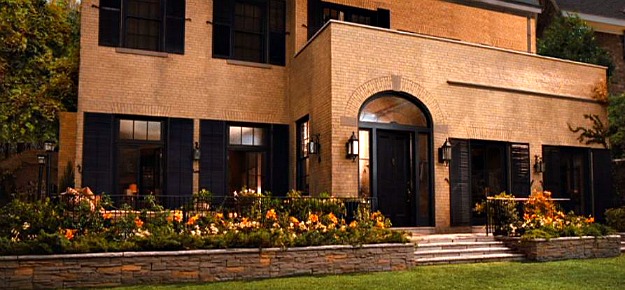 They filmed most of the movie in Toronto, but the story was set in Chicago.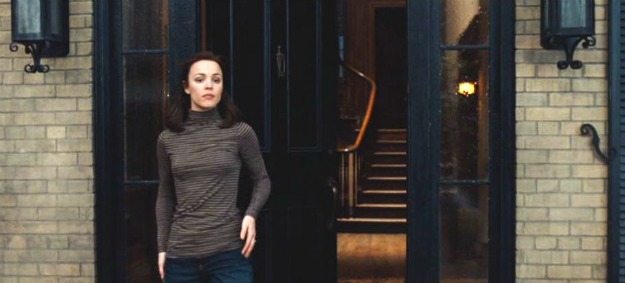 In an interview, Production Designer Jon Hutman said he was told to create a New Orleans-style house for the characters to live in that would have some kind of walled courtyard.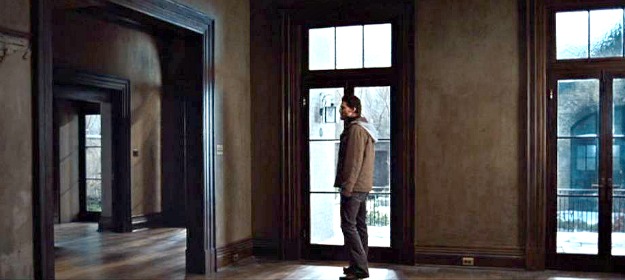 They found a house in Toronto that had the courtyard and the style they wanted and shot a few scenes outside of it.
Most of it was recreated on a soundstage, though. The interiors were all sets.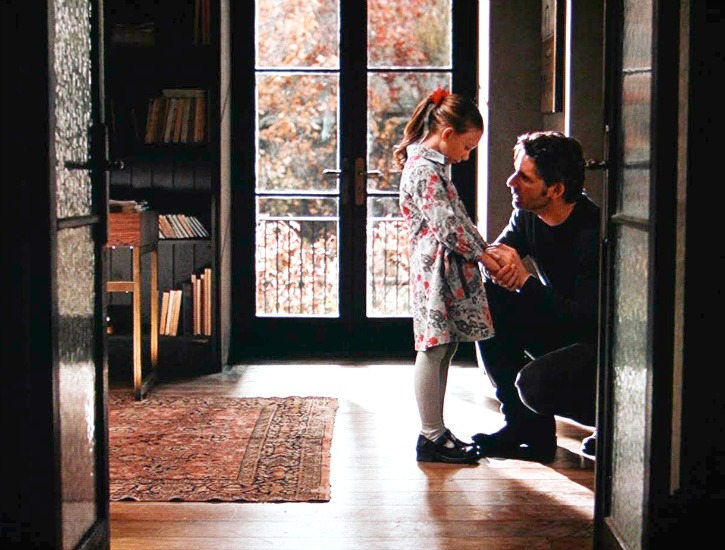 This is one of those movies that I had no interest in seeing, really, but I got so many requests to feature the house that I finally broke down and watched it this week.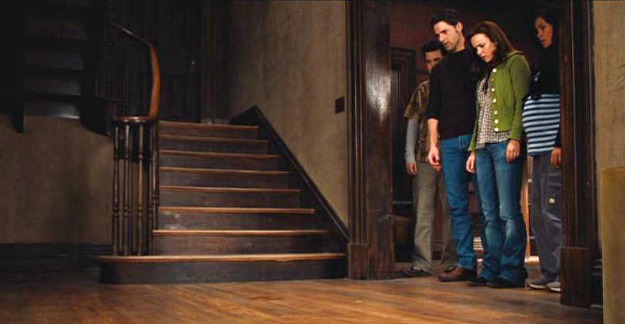 I have to say it was better than I expected, but the mood was unrelentingly dark and gloomy. You can definitely see that somber tone reflected in the sets.
The Kitchen: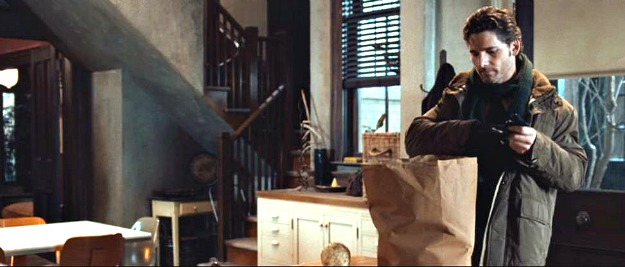 The kitchen has a back staircase and rustic fireplace.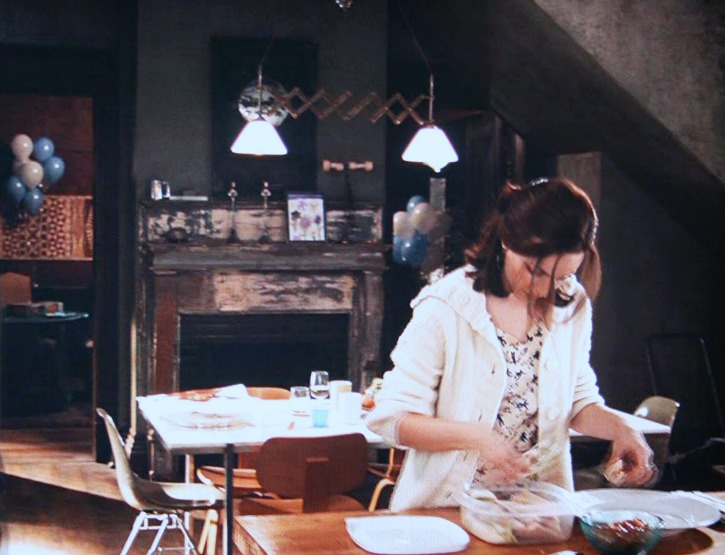 Hutman says, "For someone who travels through time, you want to have a house that has a burnished, timeless quality, like a ship that has sailed around the world. The set was pretty delicious."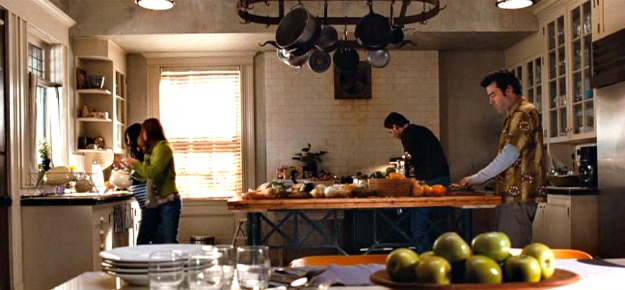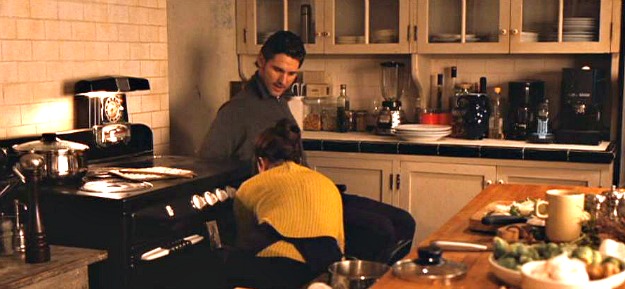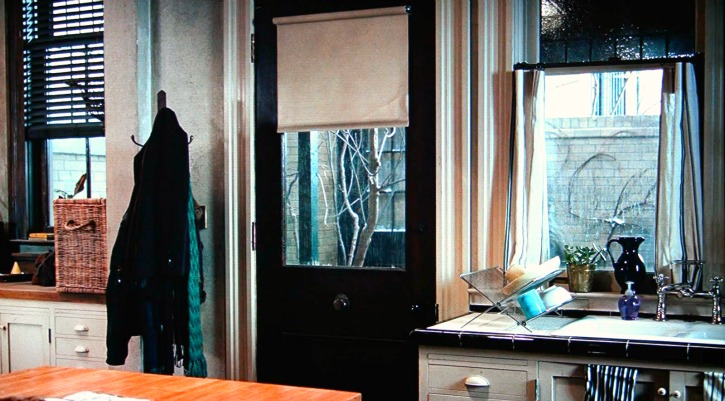 Henry & Clare's Bedroom: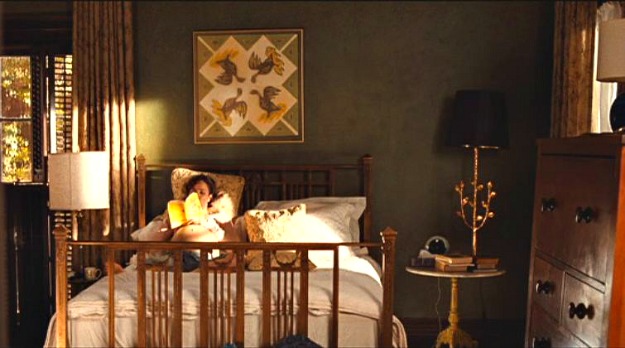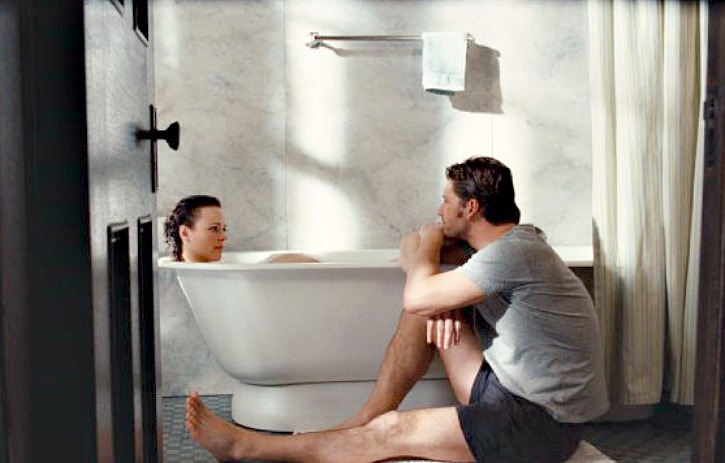 Christmas looked good in this house. What a tree!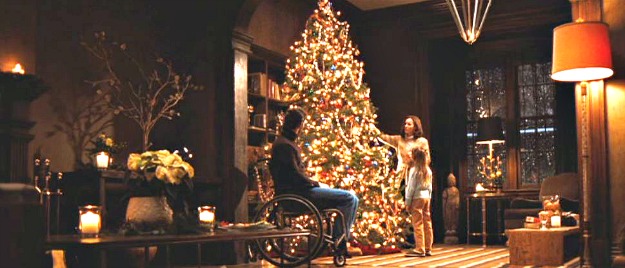 Some of the scenes with Henry and his daughter Alba were heartbreaking, like when she tells him to sing to keep from disappearing…but he vanishes anyway.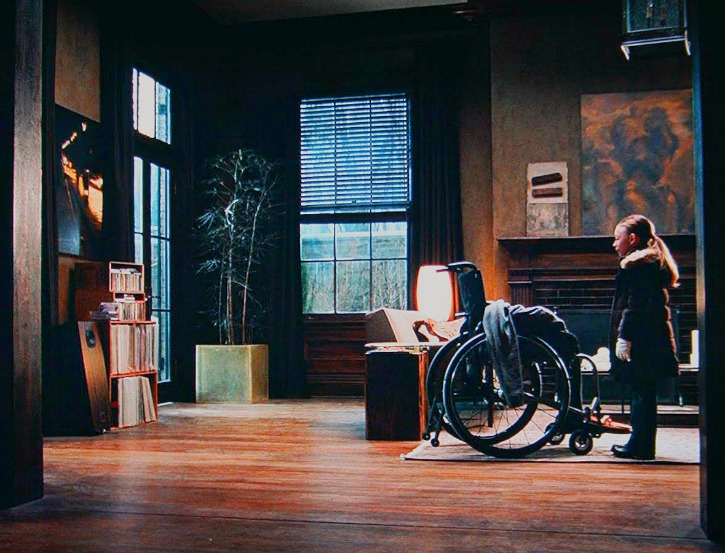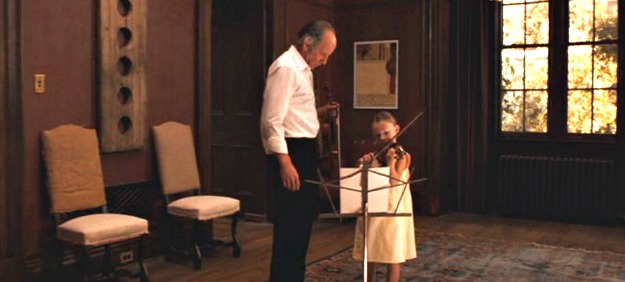 The Time Traveler's Wife was based on the bestselling 2003 novel by Audrey Niffenegger.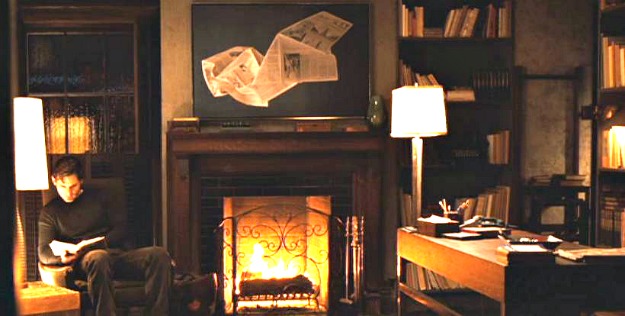 Clare's Art Studio: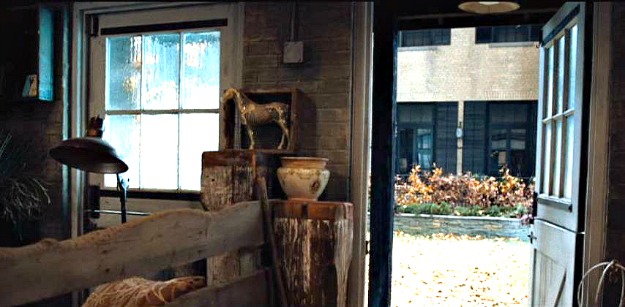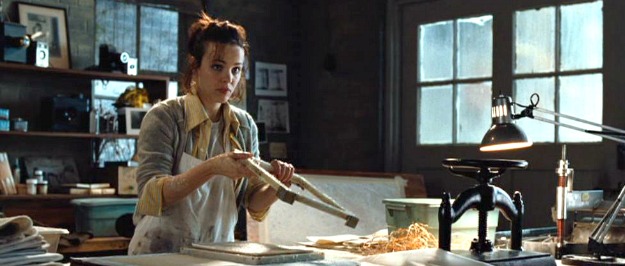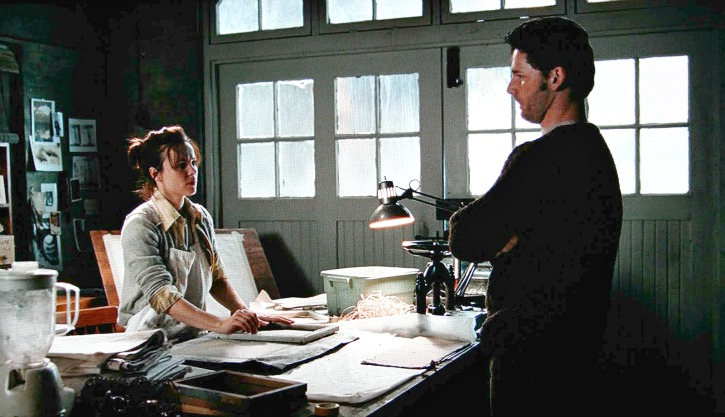 You can read more about the filming locations for "The Time Traveler's Wife"