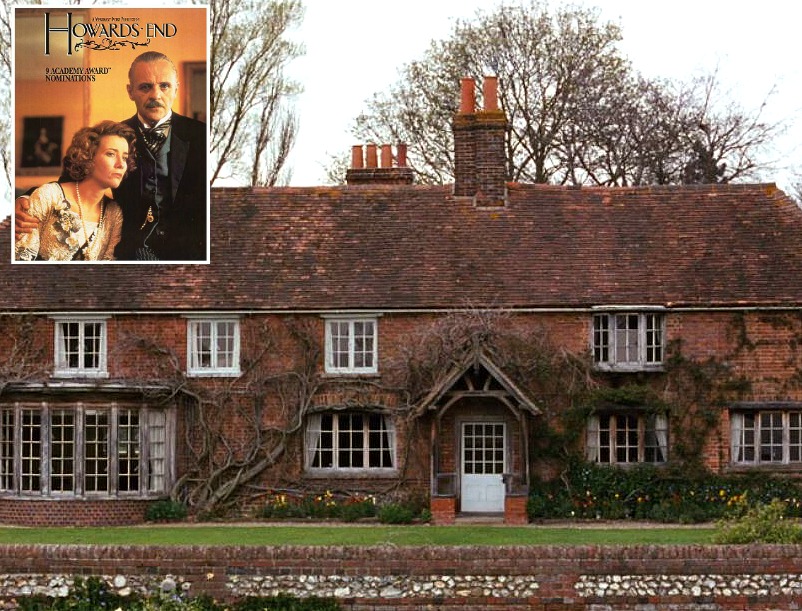 I already showed you the ivy-covered cottage from the classic Merchant-Ivory movie Howards End (above).
Today we're taking a look at another property from the movie: Wickham Place.
The filming location was at 6 Victoria Square, just north of Victoria Station in Westminster (London), and it's on the market for £3,250,000.
(*UPDATE: The cottage from the movie is now for sale — see the pics here!)

Wickham Place in the Movie "Howards End"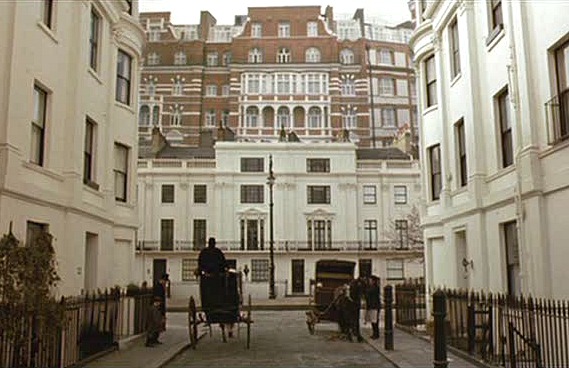 This is where the Schlegel sisters, played by Emma Thompson and Helena Bonham-Carter, lived.
In the movie, the Schlegel sisters were born and raised here.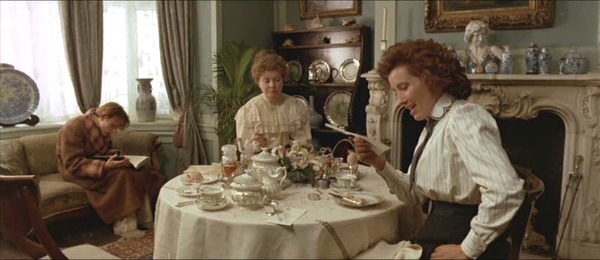 They have to move because the landlord has plans to tear it down and replace it with "modern flats."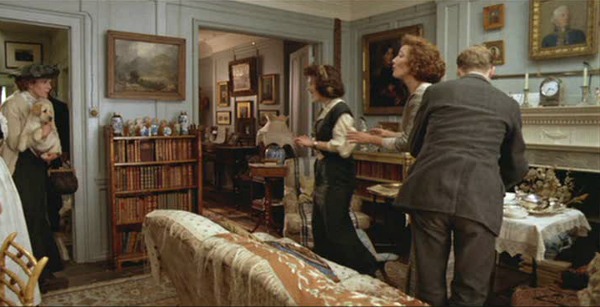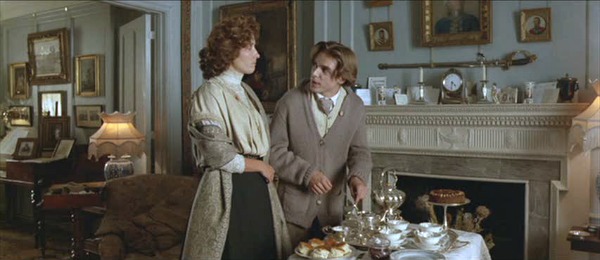 Here's how 6 Victoria Square looks today. Update: It reportedly sold for £5,500,000.

Visit my Houses Onscreen page to see the others I've featured, listed from A-Z.