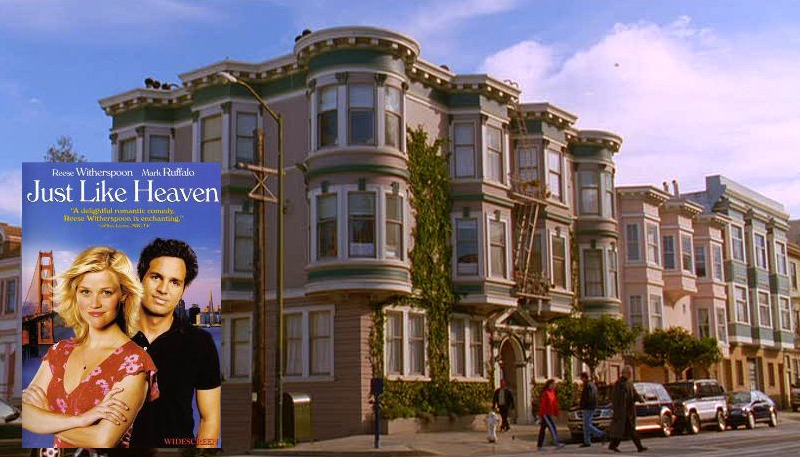 In the 2005 movie Just Like Heaven, Reese Witherspoon plays Elizabeth, a hard-working doctor who doesn't have much of a personal life.
Until a tragic car accident, she did, however, own an apartment in this Victorian Russian Hill building with views of the city from every room. She loves it so much that even after Mark Ruffalo moves in, her spirit refuses to leave it.
Let's take a closer look at the sets they designed for the movie!

Reese Witherspoon's Apartment in "Just Like Heaven"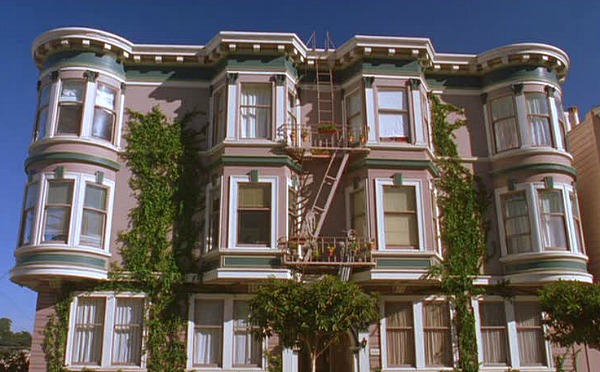 After she's in a terrible car crash, a landscape architect named David (Mark Ruffalo) rents her place.
There's a catch, though: her spirit is still living there, and she wants him out.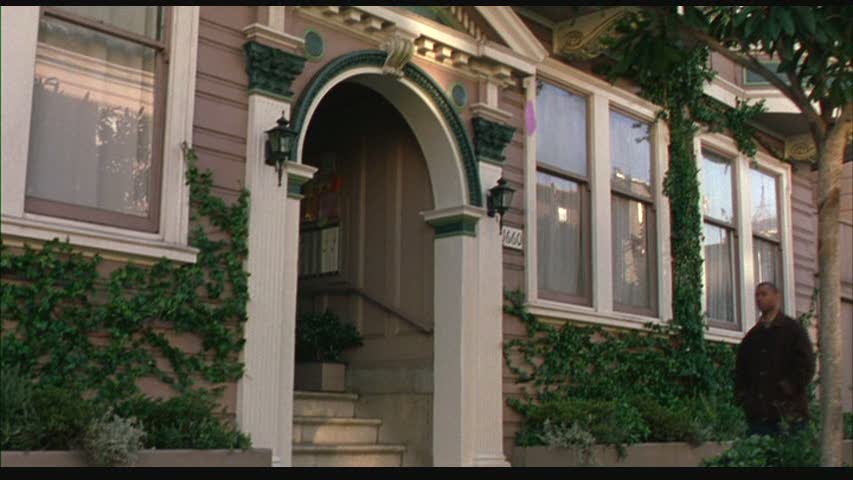 Leslie Dixon, a San Francisco native who co-wrote the film, used to live in this apartment building.
They only shot 10 days in San Francisco.
The interiors of the dream apartment were built entirely on a soundstage.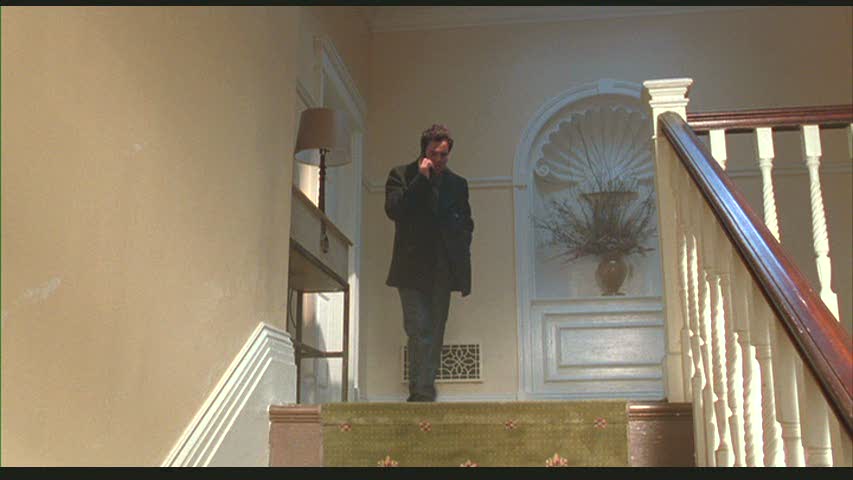 As Mark Ruffalo talks about filming the movie for the DVD's special features,
you can see the outside of one of the windows on set behind him: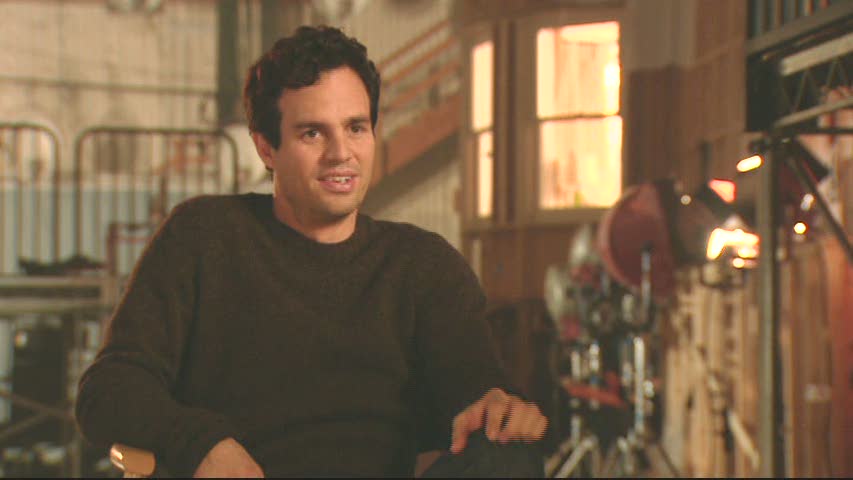 Here's how it looked when they filmed Reese's character through that window: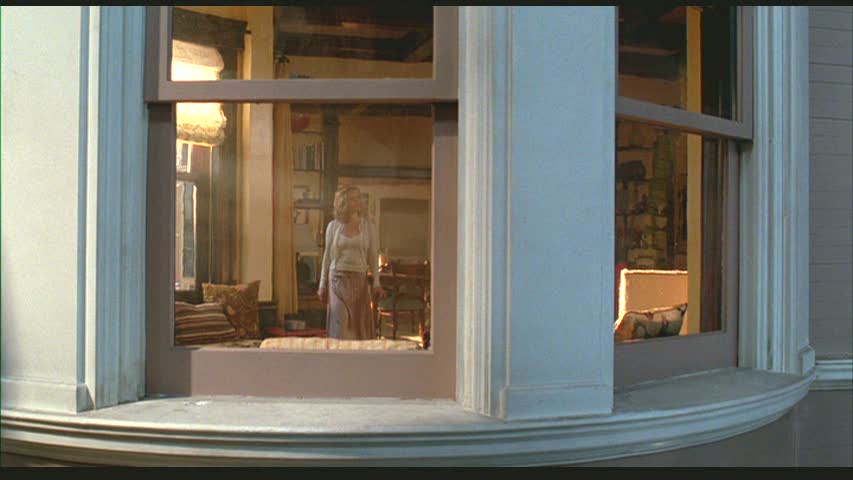 The hallway is beautiful but looks a little spooky in this shot: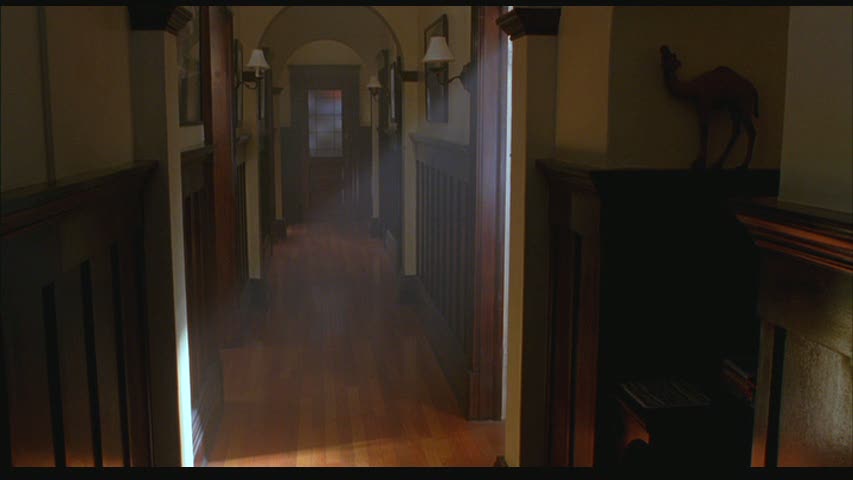 The movie is based on a novel called If Only It Were True by the French author Marc Levy.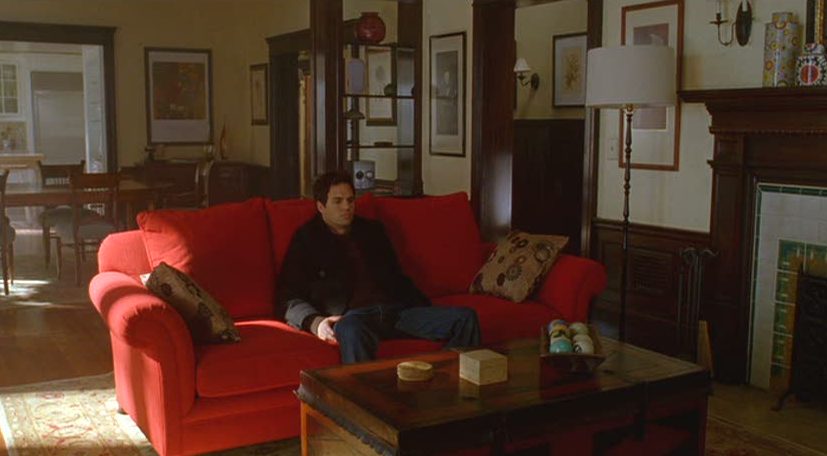 This round windowseat with the fabulous view is one of the best features of the apartment: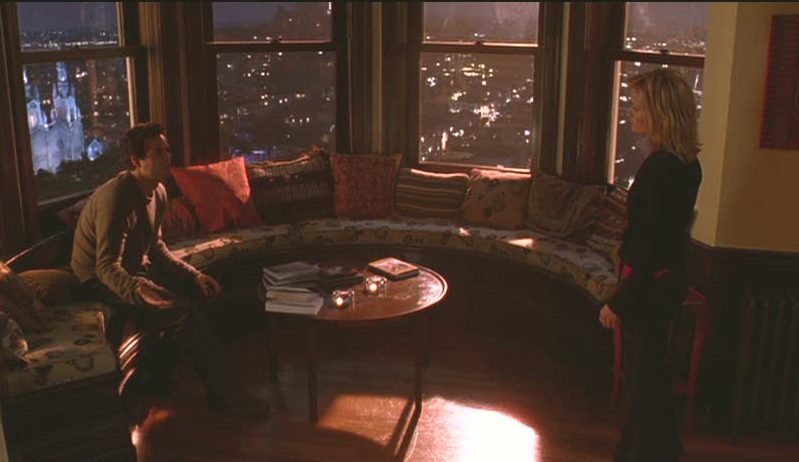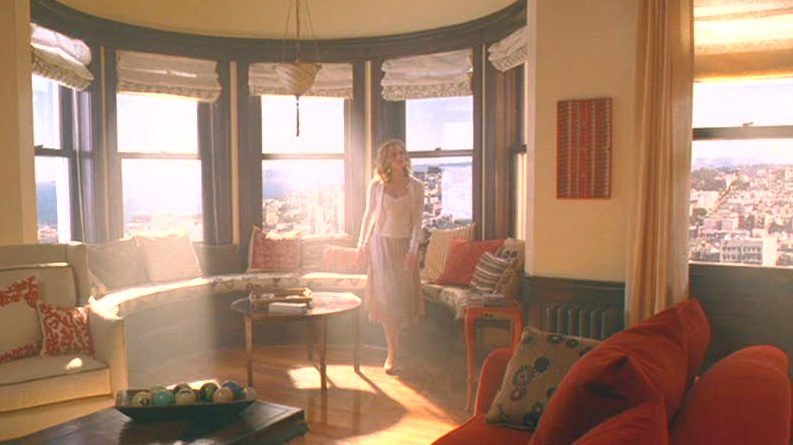 As Elizabeth is arguing that she's not a ghost, she looks down and realizes
she has wandered into the center of the dining room table…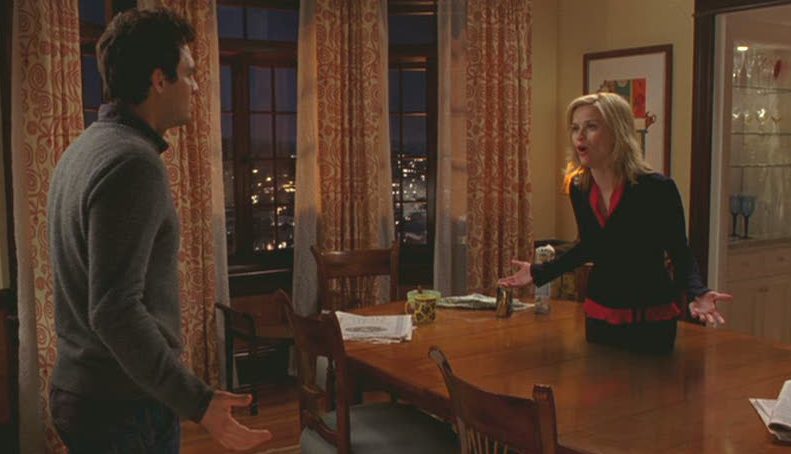 The bedroom has more great woodwork and another round window big enough to fit the bed in: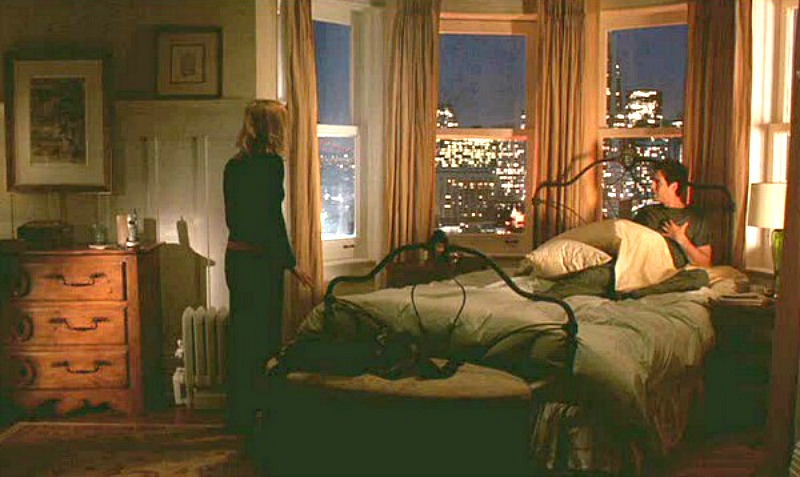 David starts wearing boxer shorts to shower in,
since he never knows when Elizabeth might make a surprise appearance…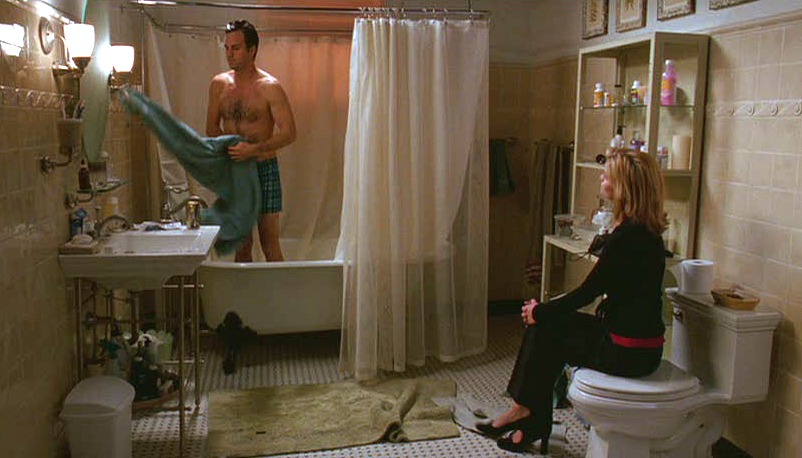 The Kitchen:
Jon Heder plays Darryl, the psychic who is confounded by how "alive" the spirit seems to be.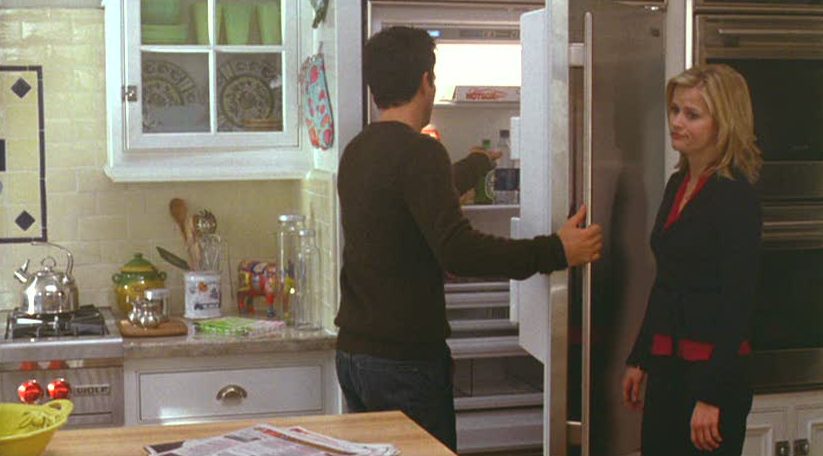 Production Design was done by Cary White, and Set Decoration by Barbara Haberecht.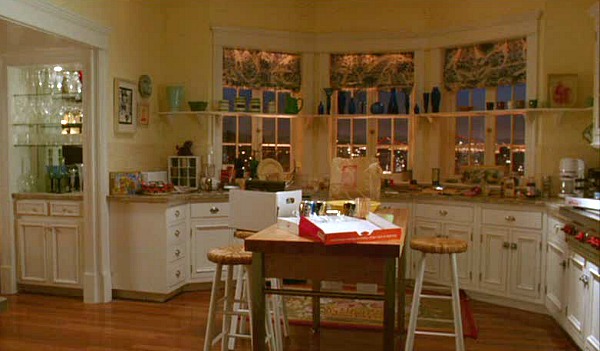 Up on the Roof
According to the DVD commentary, the apartment's rooftop was built on a soundstage.
They used CGI for the San Francisco skyline.
Here's a behind-the scenes photo taken of the set: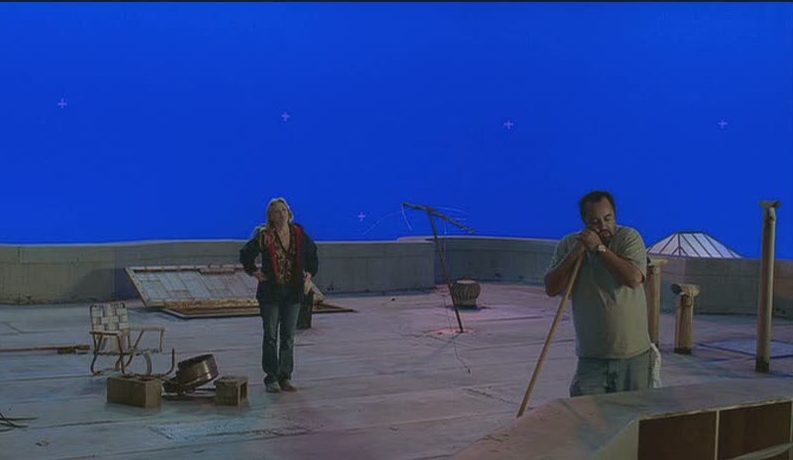 SF Gate reports, "The sweeping vista was filmed from the deck of a slightly more elevated apartment one block away on Russian Hill at Taylor and Green, according to location manager Rory Enke."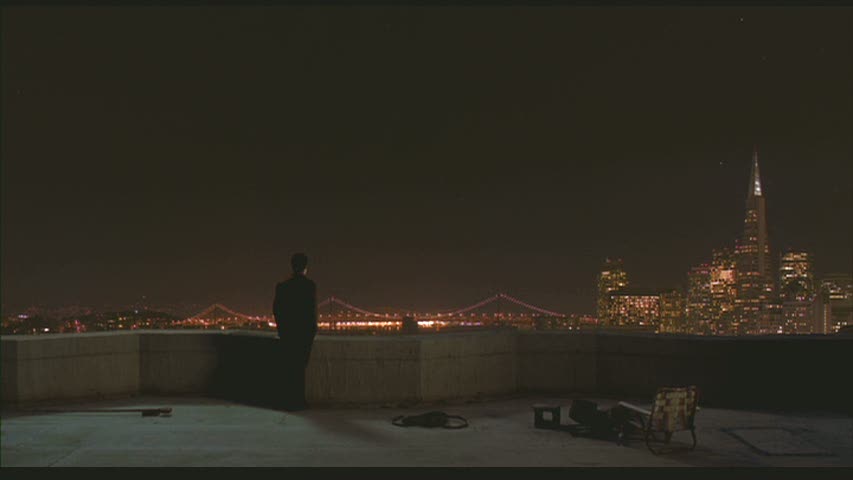 "From this place, you could see the Golden Gate Bridge, Coit Tower, Transamerica — you kind of get your highlight reel of San Francisco from that rooftop," director Mark Waters says.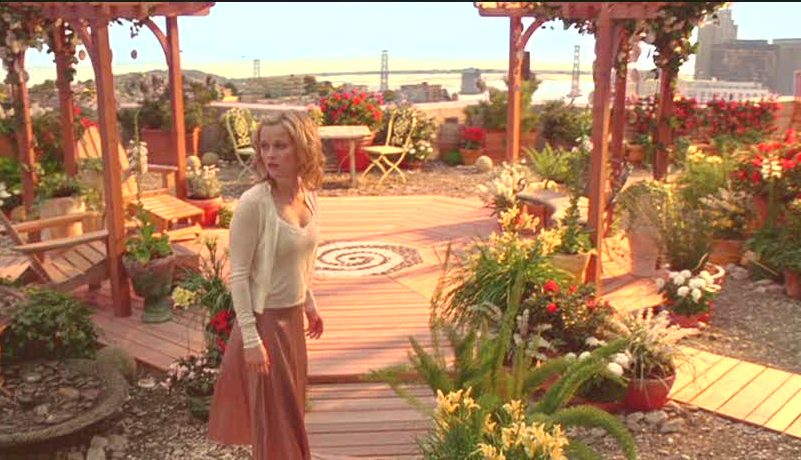 David, who's a landscape architect, created a heavenly rooftop garden for Elizabeth before leaving.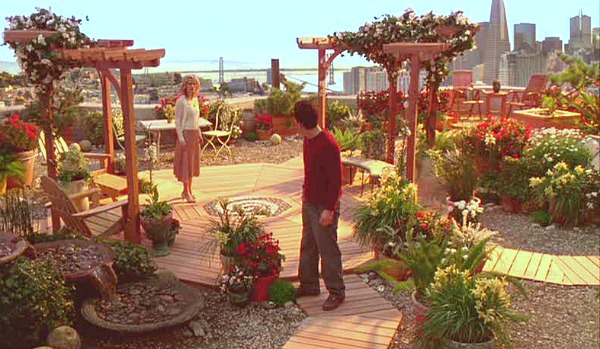 Visit my Houses Onscreen page to see the other movies I've featured, listed A-Z.