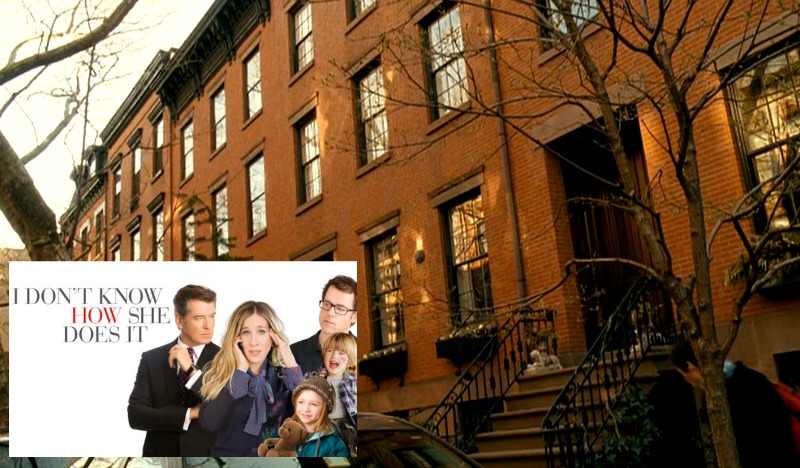 When Allison Pearson's novel I Don't Know How She Does It came out in 2002, I thought the story about frazzled working mom Kate Reddy was pretty funny, so I was looking forward to the movie version.
One of the highlights of the movie for me: the fabulous Boston townhouse that Sarah Jessica Parker's Kate lives in with her handsome hubby (Greg Kinnear) and their two kids.
Let's take a closer look at the townhouse and the sets they designed for the movie!

Kate Reddy's Townhouse in "I Don't Know How She Does It"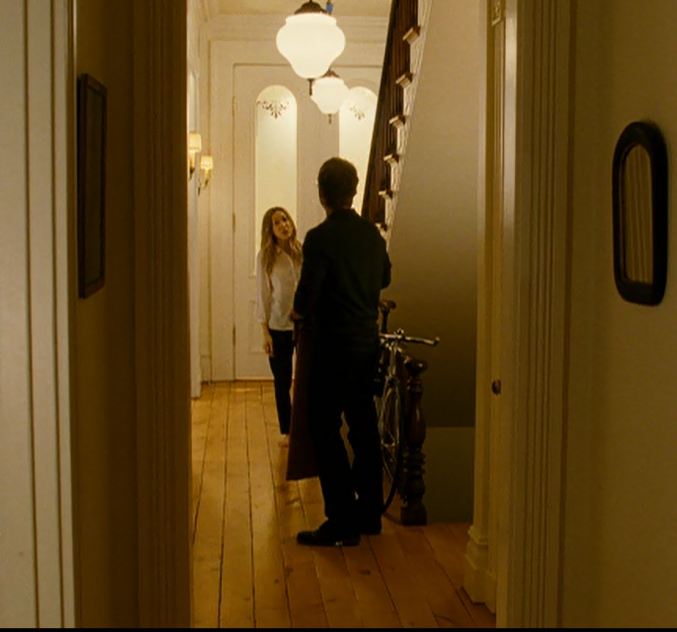 Although Kate lives in Boston, most of the filming actually took place in New York City.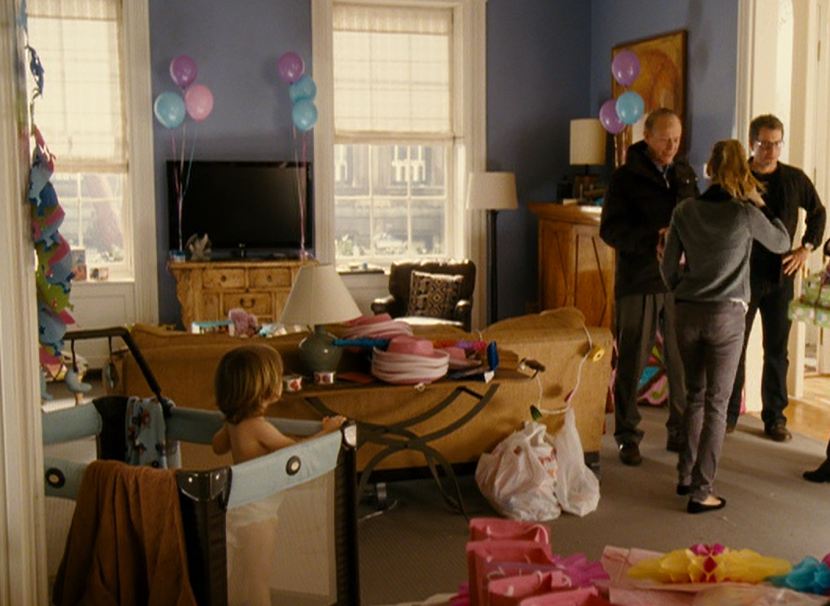 According to Covering Media, Production Designer Santo Loquasto was given the task of finding New York locations that could pass for Boston:
The leafy, townhouse-lined streets of Brooklyn Heights stood in for the Reddy family's Back Bay neighborhood in Boston, while a stately early-twentieth-century office suite overlooking Madison Square became Kate's Boston workplace.
The townhouse interiors were built at Cine Magic Riverfront Studios in Brooklyn. The set decorators were sure to include plenty of "family clutter" in every room. The house may be beautiful, but it's far from pristine or perfect. It looks lived in!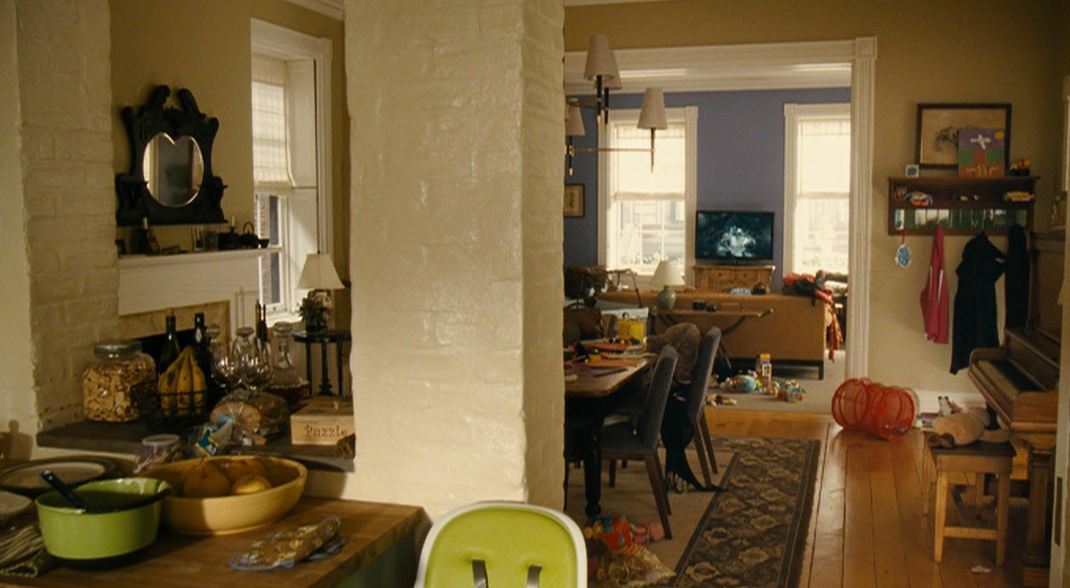 The book written by Allison Pearson was based on a newspaper column she wrote about the challenges of being a working mother. In the novel, Kate was a Brit living in London and traveling to New York for her job.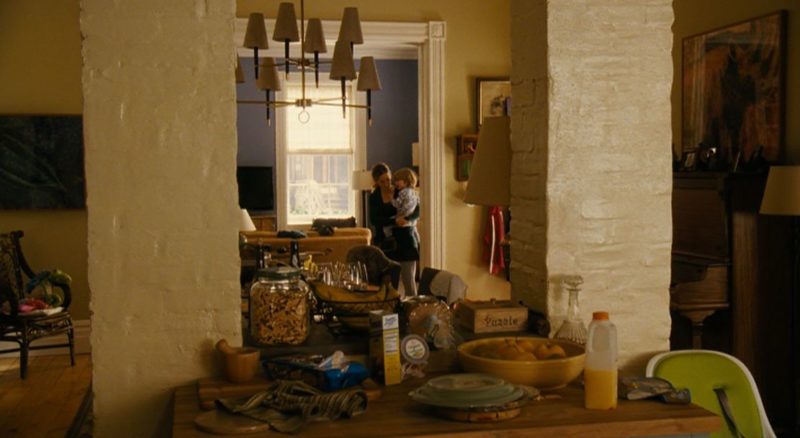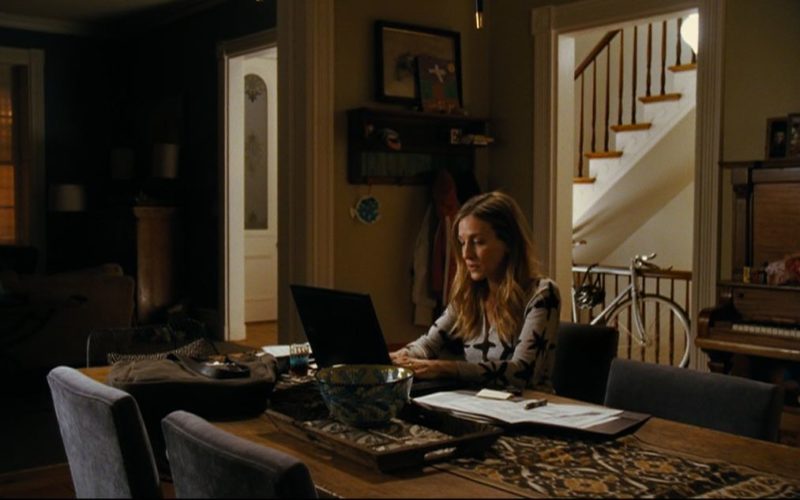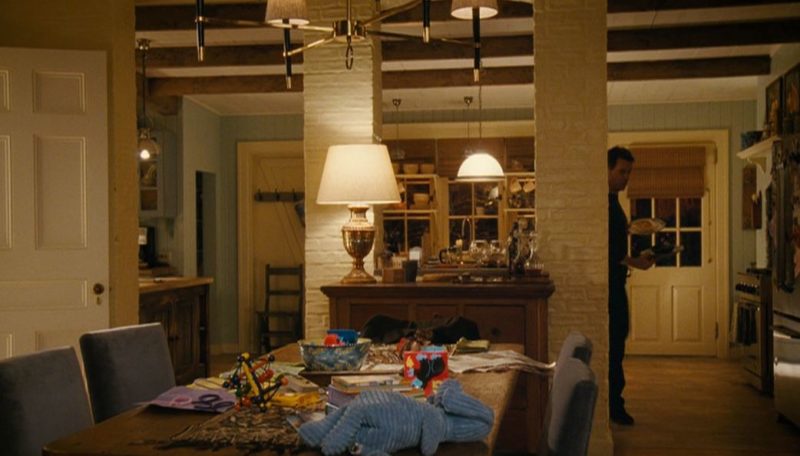 The Kitchen: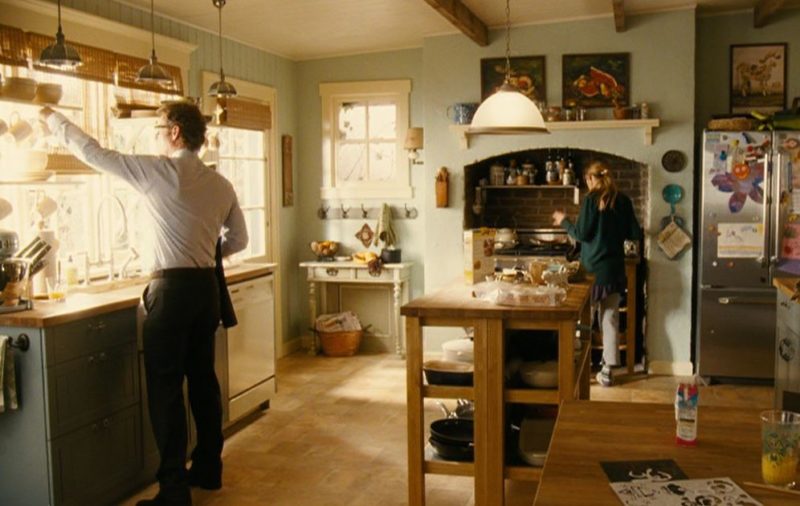 In her review of the movie on The Flick Cast, Grace Suh wrote:
Kate and her (underemployed or unemployed) architect husband Richard live in a huge, gorgeous townhouse in the most picturesque and expensive corner of Brooklyn Heights, with high ceilings and beautifully eclectic furnishings and an amazingly huge and gorgeously appointed kitchen that's flooded with sun and would put the Williams-Sonoma catalog to shame.
I know the story's supposed to be set in Boston, and many of the street scenes were obviously shot in Boston, but I assure you, that townhouse they live in is in Brooklyn Heights, and it costs $4 million, at a minimum.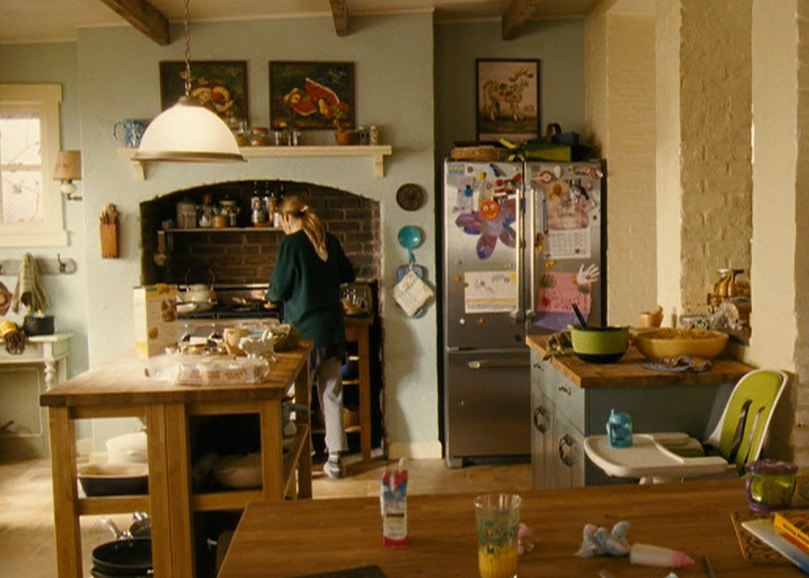 "In actuality, even at the top investment banks, someone in a mid-level position such as Kate's would more probably be living in a relatively modest 3-bedroom New York City apartment (still $2 million) or a house in Teaneck, but somehow she's able to swing that $20,000 monthly mortgage payment, plus private school for her kids (set at Plymouth Church School on Orange)."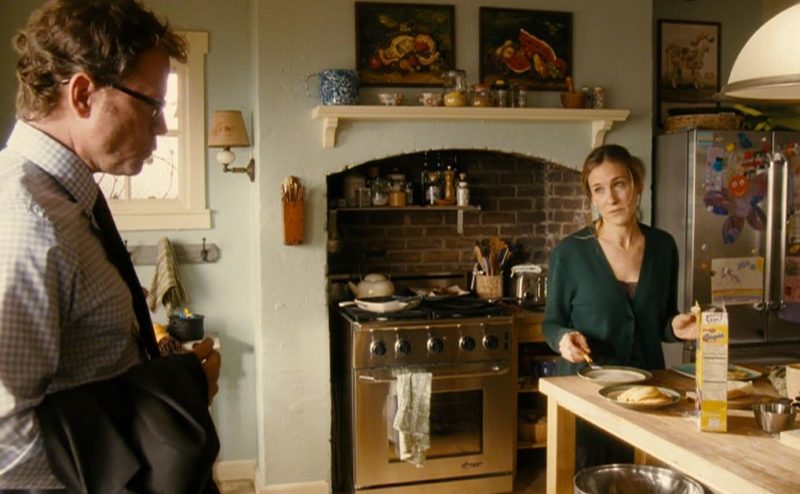 Hollywood has never let reality get in their way when filming a chick flick like this, though.
We've come to expect our heroines to live in a fabulous house and be courted by men like Pierce Brosnan, even she meets him with lice in her hair (makes my head itch just thinking about that scene!).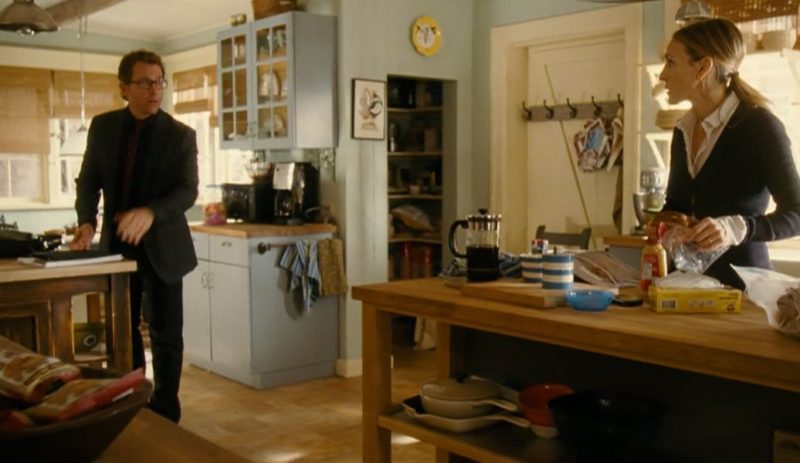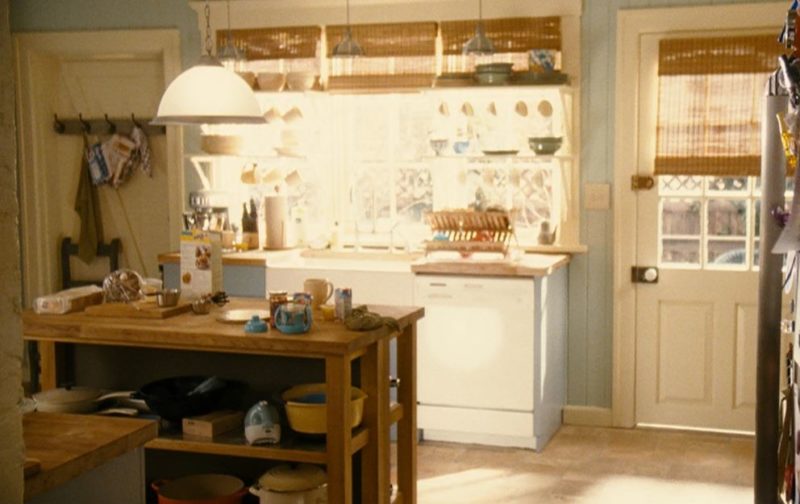 Visit my Houses Onscreen page to see the other movies I've featured, listed A-Z.