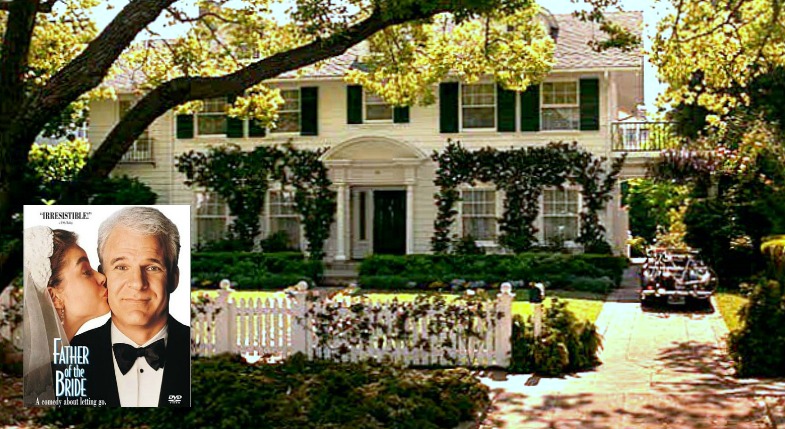 Imagine my excitement when I saw a real estate listing declaring, "The Father of the Bride house is for sale!"
I love that house and have written about it several times over the years.
But then I saw this photo of the exterior below and they didn't quite match up…

The "Father of the Bride" House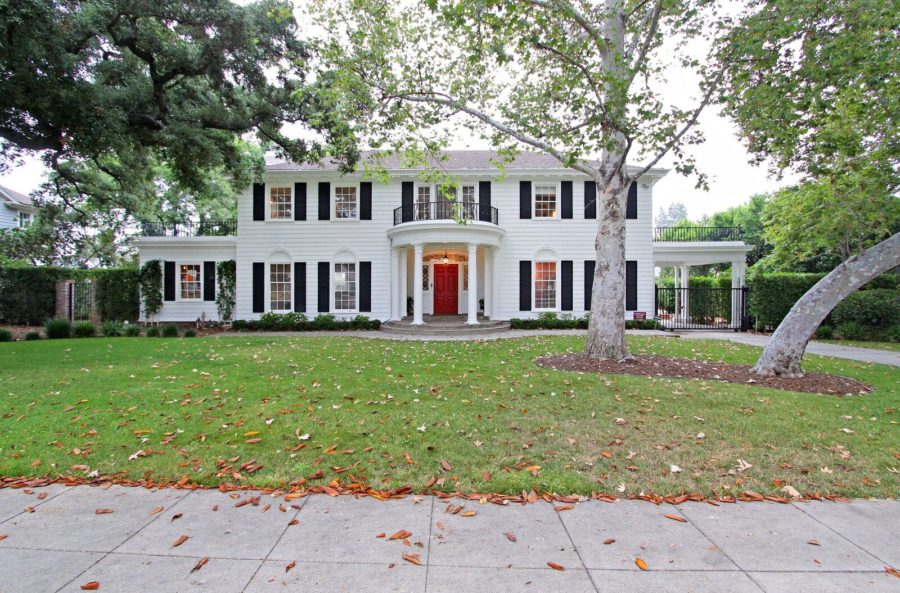 As you can see when comparing it to the Father of the Bride house above, they are similar, but there are key differences from the door to the windows to the addition on the left.
Then I remembered hearing that they had used two houses for the movie, filming along the side and back of a different house for those outdoor scenes when Steve Martin plays basketball with his daughter Annie, etc.
(Source: Iamnotastalker tells all about it!)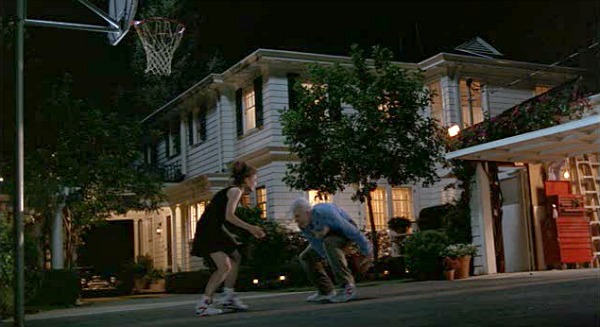 The other house that was used for the movie is located in Pasadena on El Molino Avenue.
You can see that the front of it looks just like it did in the movie right down to the white picket fence today.
According to Zillow, the house at 843 S. El Molino was built in 1913. It has 4,339 square feet with 8 bedrooms and 5 bathrooms. It last sold for $950,000 in 1999.
But the one that's for sale is listed at 500 North Almansor Street in Alhambra, California.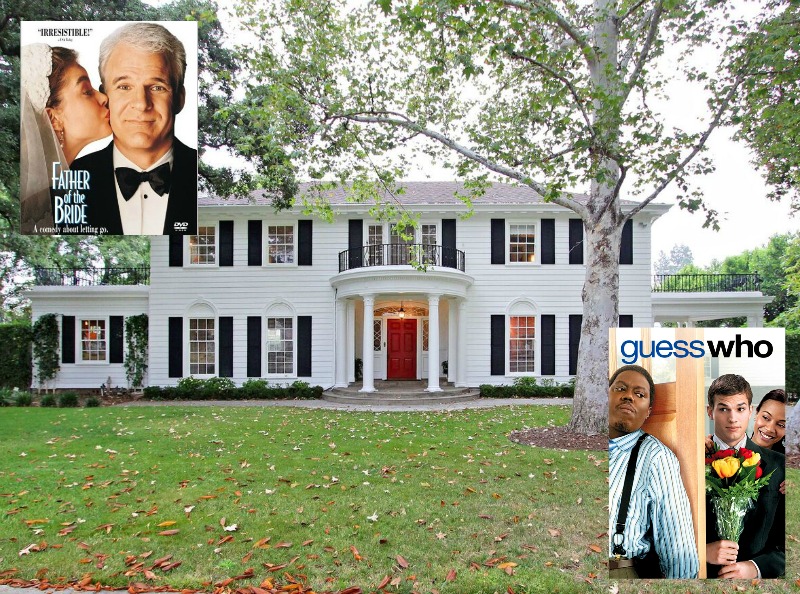 This House Also Appeared in the "Guess Who" Movie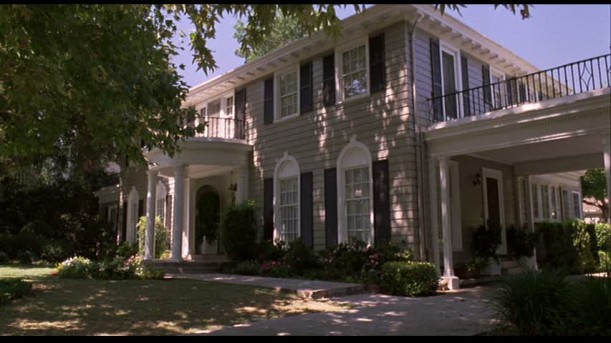 The siding was painted a darker shade for the movie, and some landscaping was done: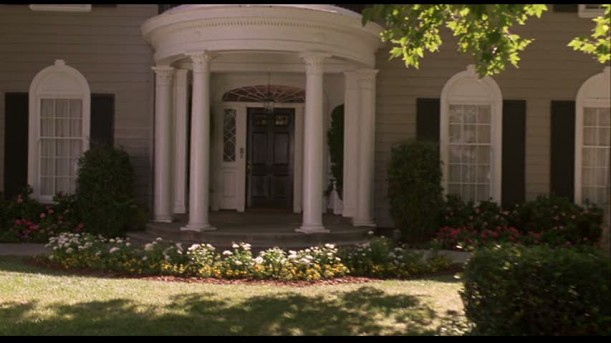 Bernie Mac and Ashton Kutcher in the driveway: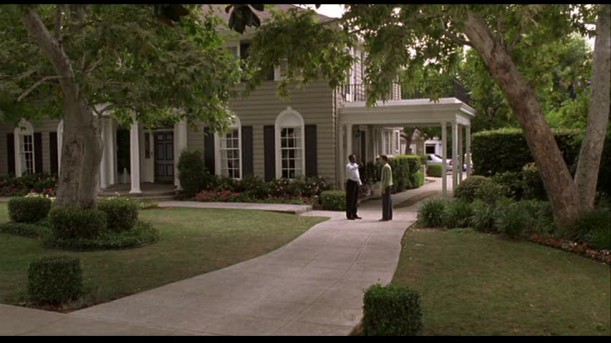 So. Bottom line is that it would be more accurate to say that the side and back of the house from Father of the Bride and the front of the house from Guess Who is for sale.
Check the listing for photos and information.

Update: The house is on the market again. See the interior photos!

Visit my Houses Onscreen page to see the others I've featured, listed from A-Z.