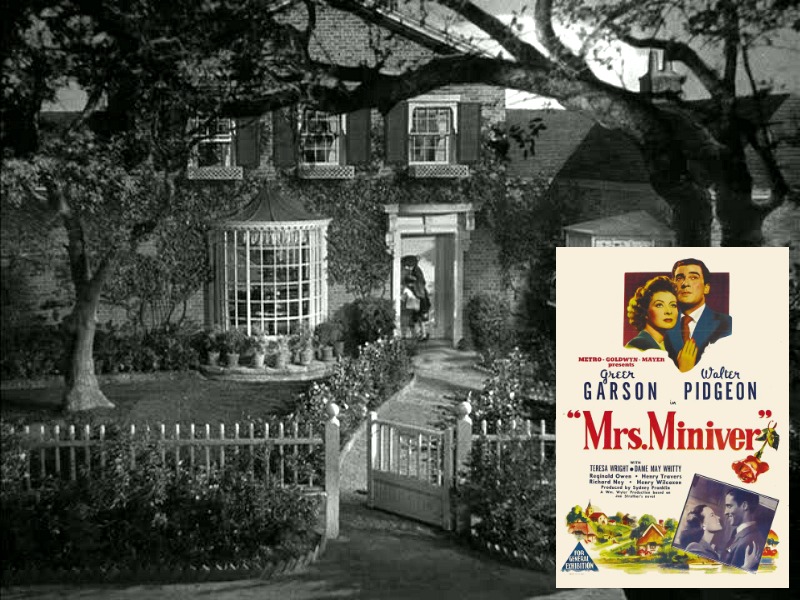 The classic 1942 movie Mrs. Miniver tells the story of a middle-class British family whose lives are disrupted by the start of World War II.
It won 6 Oscars, including Best Picture, and was nominated for 6 more.
I've heard from a lot of readers who say this is one of their favorite movie houses, so I thought we'd take a closer look at it!
Note: There are Amazon affiliate links in this post that may earn me commission.

Mrs. Miniver's House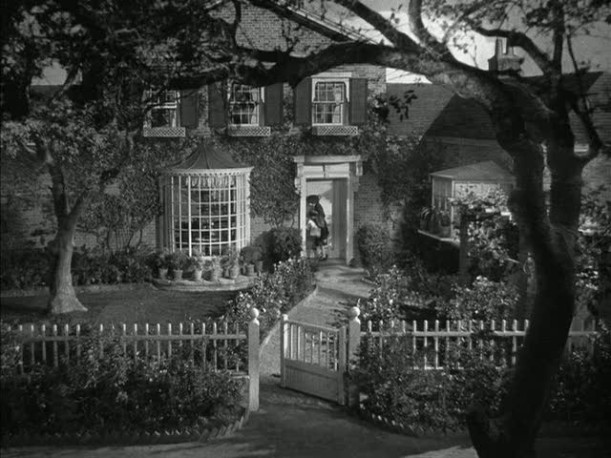 The movie takes place in England, but it was filmed entirely on a set inside MGM Studios.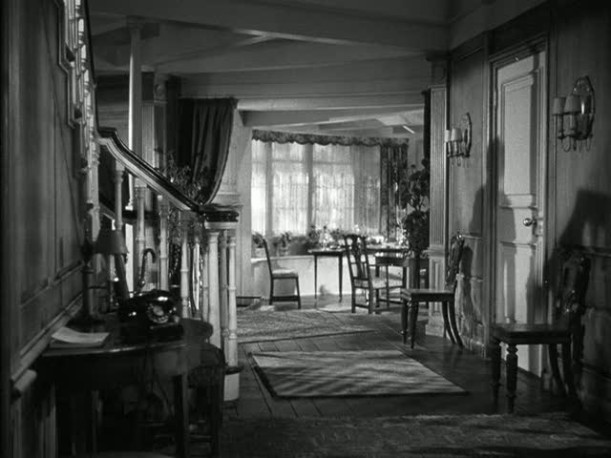 When the movie was filmed, Americans were still feeling neutral about the war in Europe. For the most part, the U.S. didn't want to get involved. But then Mrs. Miniver came along and grabbed the country's attention.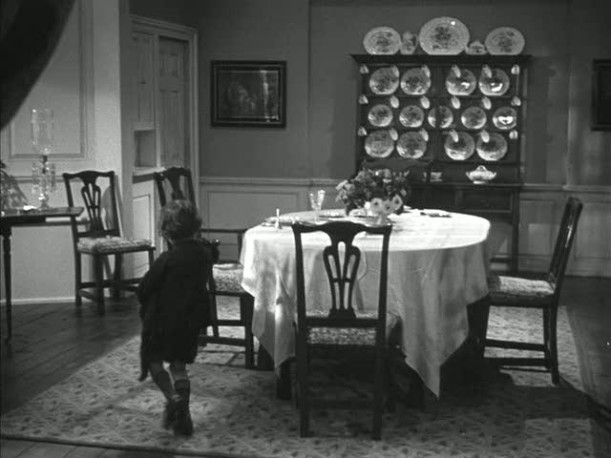 It was hard for moviegoers to remain neutral after they saw Mrs. Miniver's beautiful house with the white-picket fence fall victim to the Nazi air raids. Winston Churchill himself said the movie's propaganda value was worth more than a dozen battleships.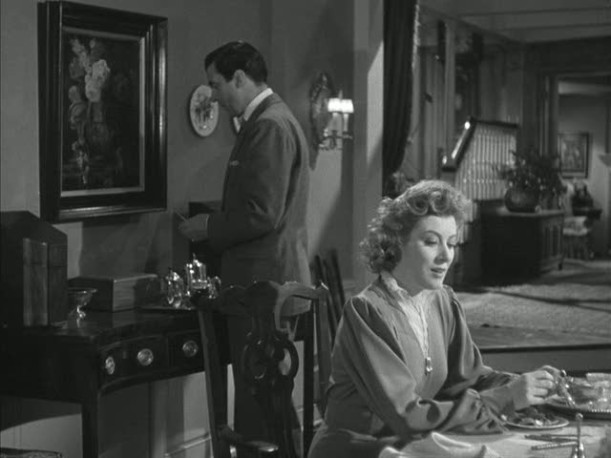 The family deals with the daily aerial bombardment from German planes.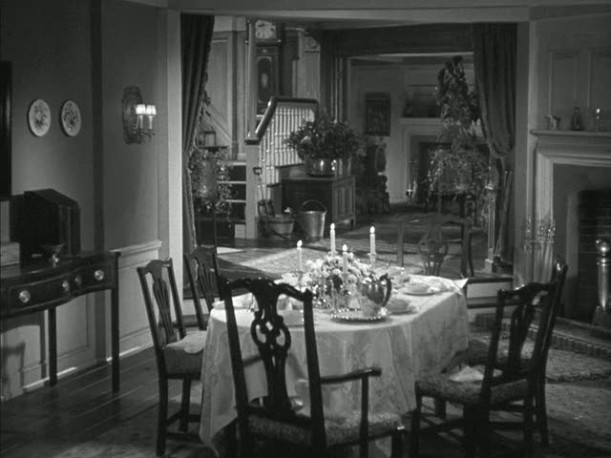 Parts of the house became inhabitable, including the dining room: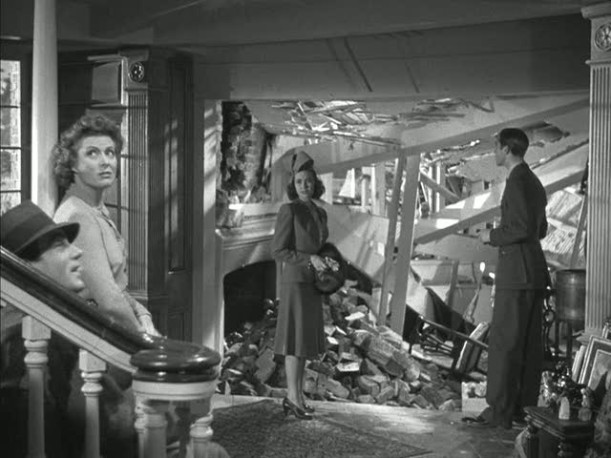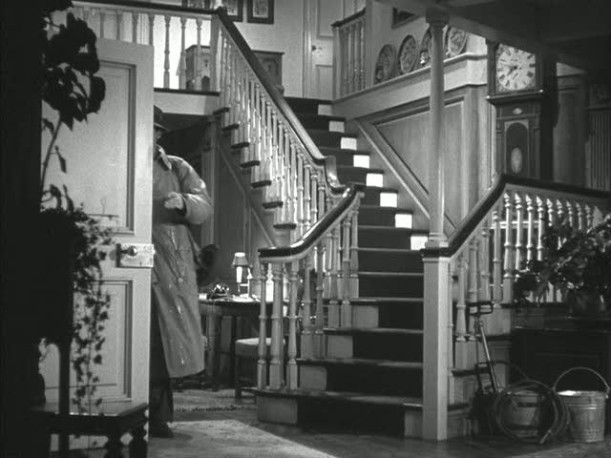 The movie was based on a fictional English housewife created by Jan Struther for a newspaper column in the '30s.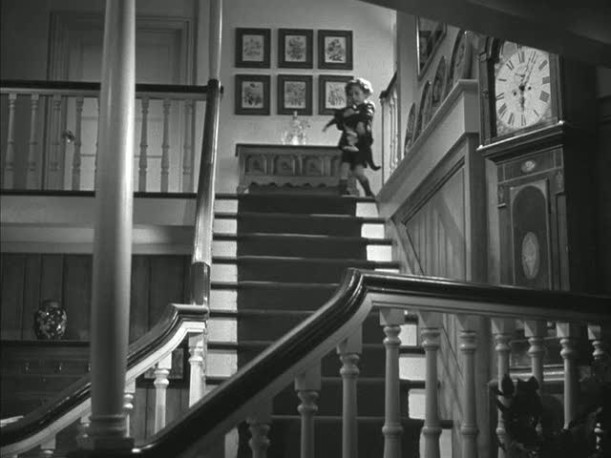 The handsome Walter Pidgeon played Mr. Miniver, one of the hundreds of boat owners summoned to Dunkirk to help evacuate British soldiers.
The actor was not British, though. He was born in Canada and became a U.S. citizen after moving to Hollywood in the 1920s to star in silent films.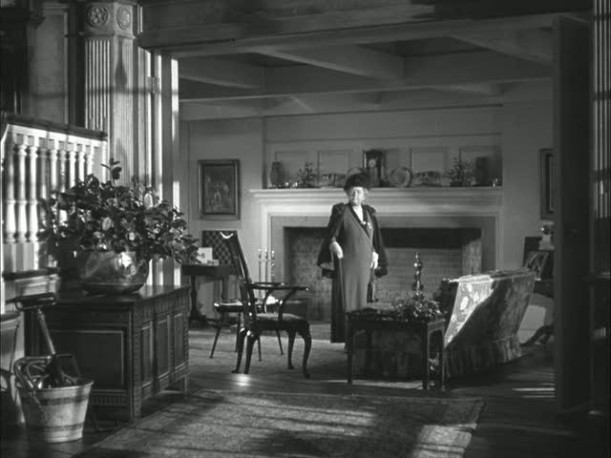 Greer Garson was discovered by Louis B. Mayer in 1937 when he saw her performing on a London stage.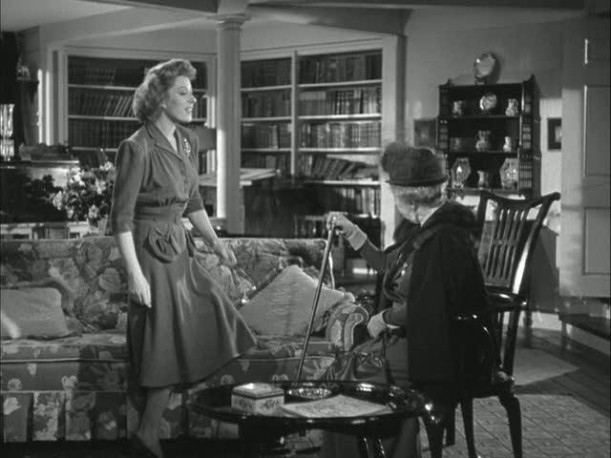 Her first part was in Goodbye, Mr. Chips (1939), which earned her an Oscar nom.
She also starred in Pride and Prejudice with Laurence Olivier. They were miscast as Elizabeth and Darcy (they were both in their 30s at the time), but I love that version anyway!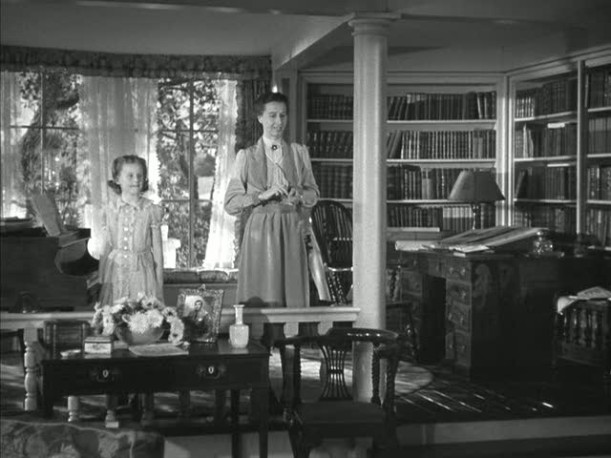 A Nazi paratrooper is no match for Mrs. Miniver, who faces him alone in her kitchen: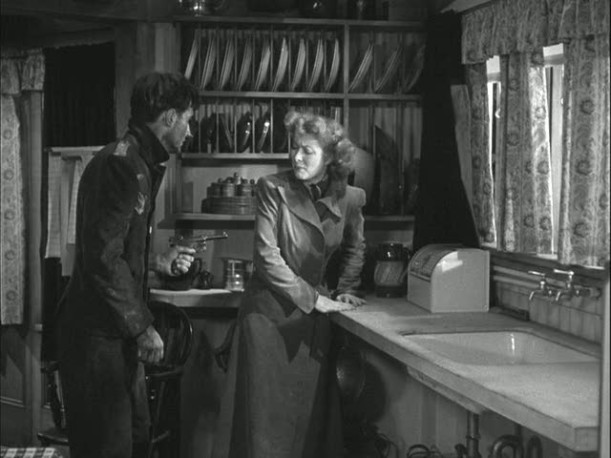 President Roosevelt printed leaflets of the minister's speech in the film to drop over occupied Europe.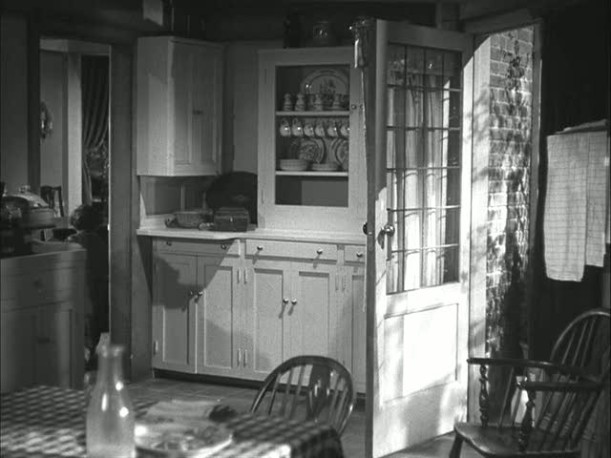 The Miniver master bedroom has a fireplace and a separate dressing area: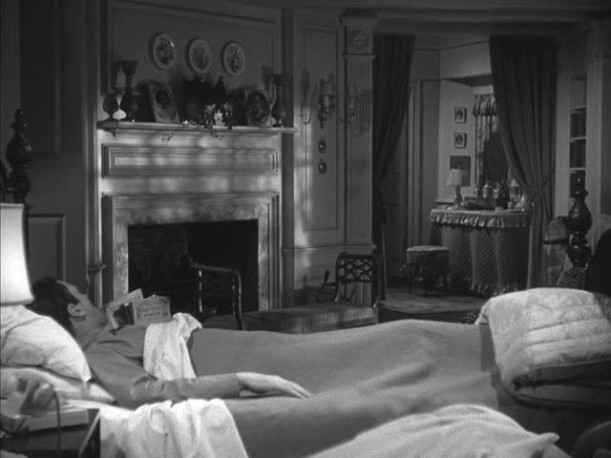 Greer Garson won an Oscar for this role and holds the record for giving the longest acceptance speech in history.
Legend has it that she rambled for an hour, but it was really only 5 1/2 minutes.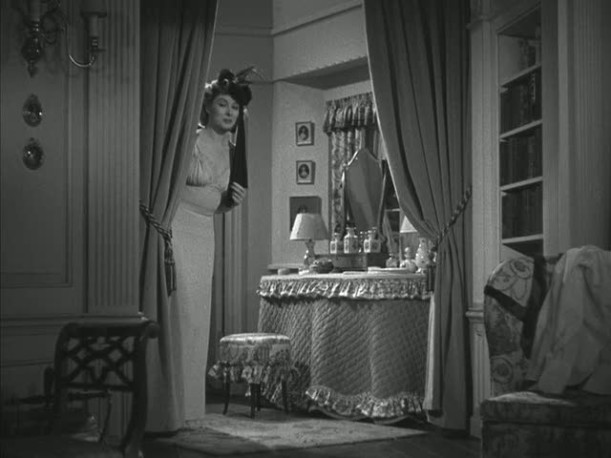 Mrs. Miniver shows the newlyweds to their room,
which is still pretty despite the damage to the ceiling: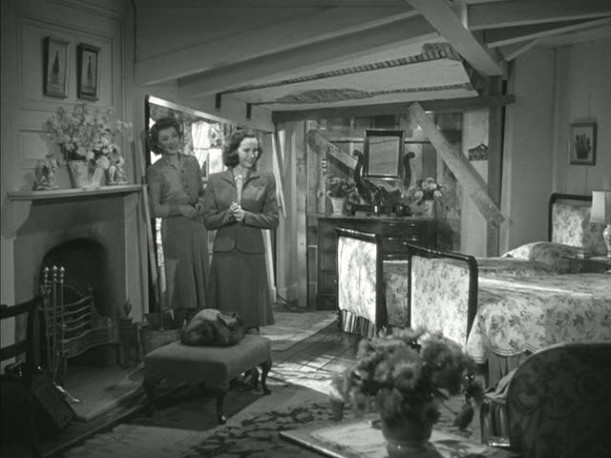 A sequel called The Miniver Story followed in 1951, and it was actually filmed in England.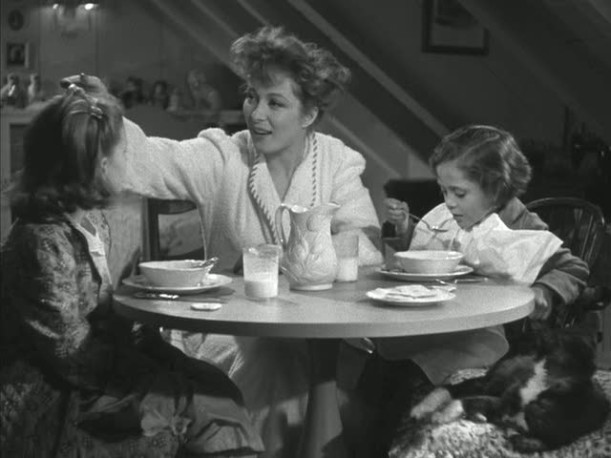 Greer Garson was only 11 years older than Richard Ney, who played her oldest son.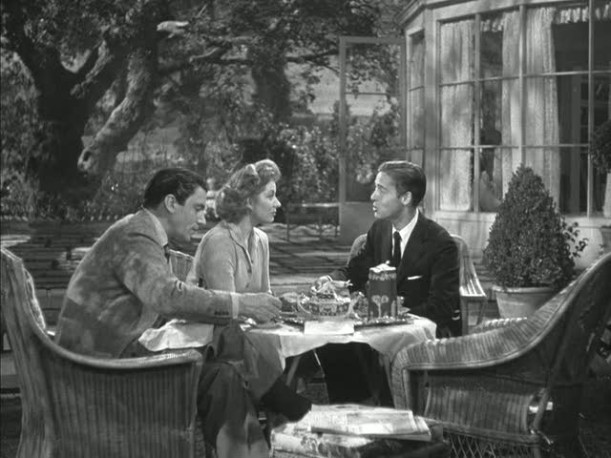 They fell in love while filming the movie and married in 1943.
Four years later, their nasty divorce put an end to Ney's Hollywood career because Garson was so universally loved.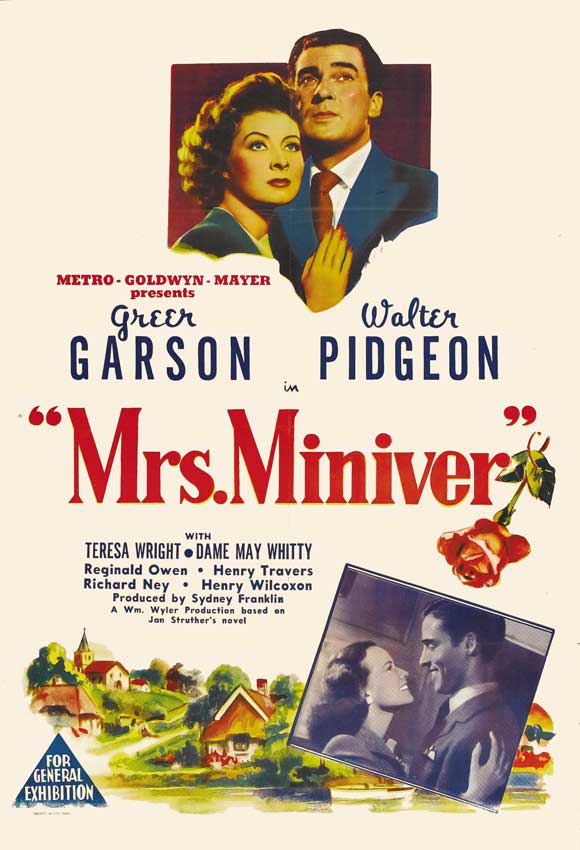 If you want to revisit the movie (or check it out for the first time!), Mrs. Miniver is now on DVD,

as is the sequel, Mrs. Miniver's Way (Amazon affiliate links).

Visit my Houses Onscreen page to see the other movies I've featured, listed A-Z.