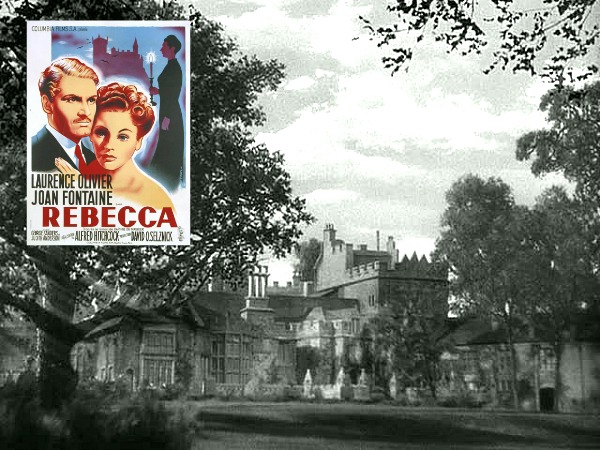 "Last night I dreamt I went to Manderley again." Who could forget the opening line from Rebecca? It lets us know that this is a story about a house, and it's no ordinary pile of bricks.
In Rebecca, you could say Manderley is one of the main characters.
Let's take a look back at the grand house and see how they created it for the movie.
Note: There are Amazon affiliate links in this post that may earn me commission.

Manderley: The Sets Created for the Movie "Rebecca"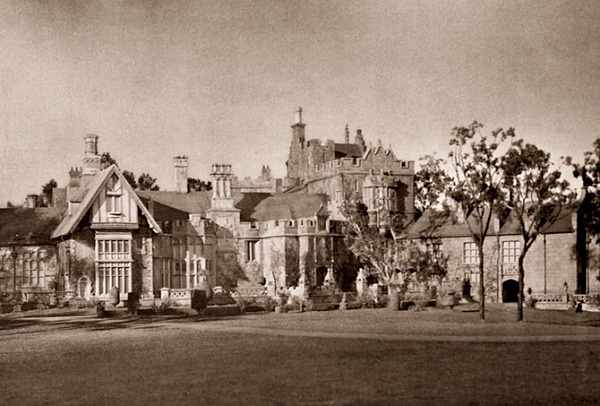 It's Maxim de Winter's ancestral estate on the Cornish coast.
But even though Manderley looks like a dream home, it turns out to be a nightmare for him and his young bride.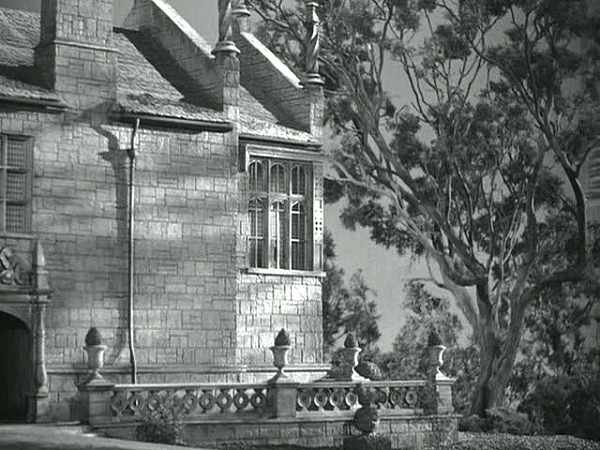 It may look like a real English estate, but according to Architectural Digest, this was actually a miniature built on a table.
The interiors were created on soundstages and with painted backgrounds.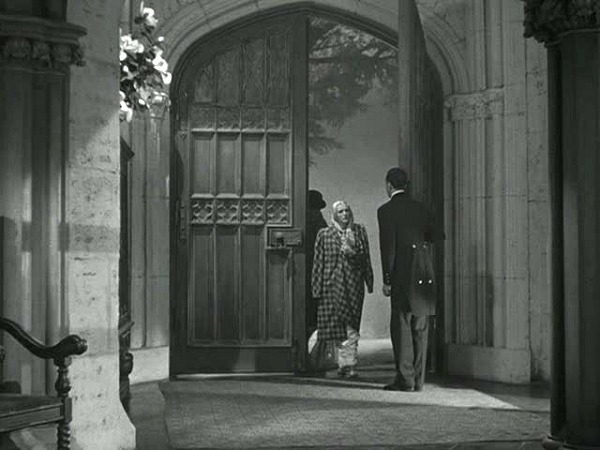 In this promotional photo, the new Mrs. de Winter is introduced to her household staff: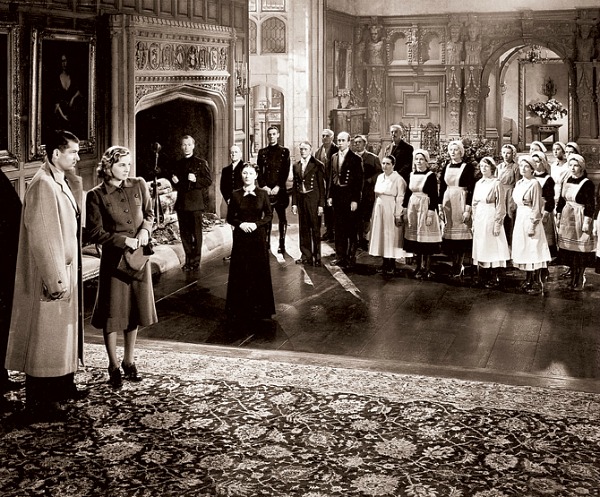 We never learn the name of Fontaine's character in the novel or the film.
She was referred to as "I" in the script.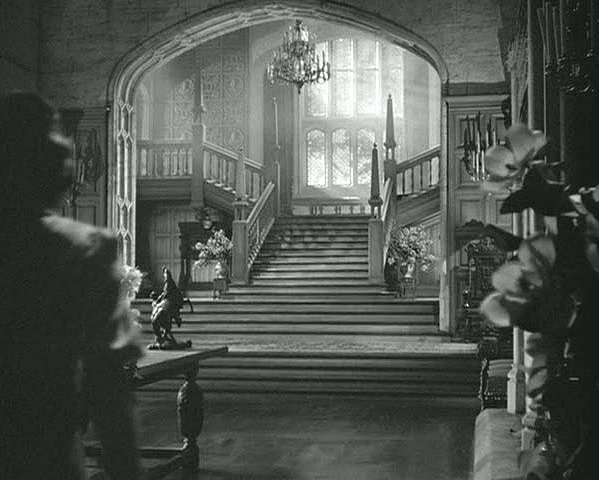 The novel was written by Daphne Du Maurier. David O. Selznick acquired the rights to it for $50,000.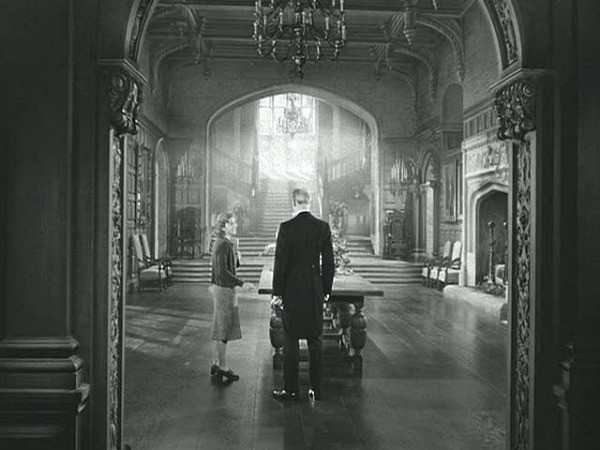 Rebecca is a Gothic romance in which the Cinderella fairytale goes wrong.
Gothic romances usually feature great houses like this one, and they often meet a tragic end (think Jane Eyre).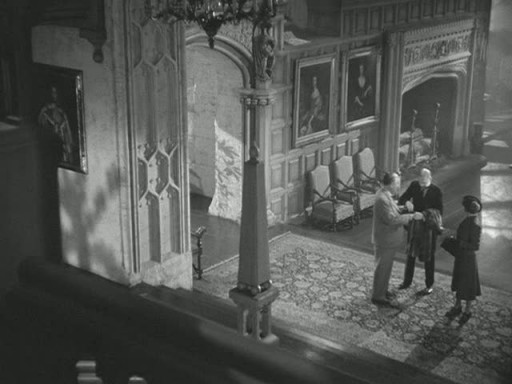 Rebecca was Hitchcock's first film in the U.S.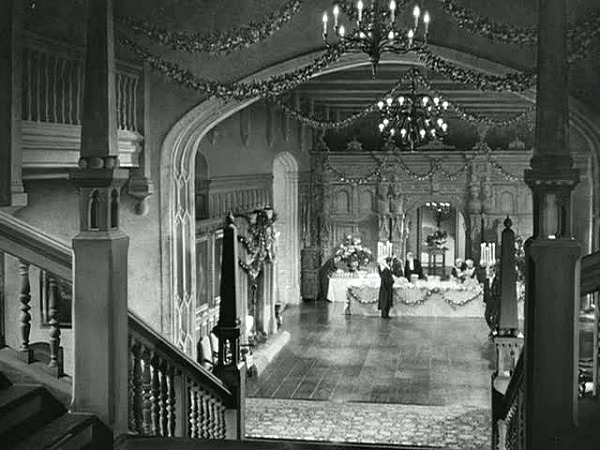 It won Best Picture at the Oscars, but he lost Best Director to John Ford for The Grapes of Wrath.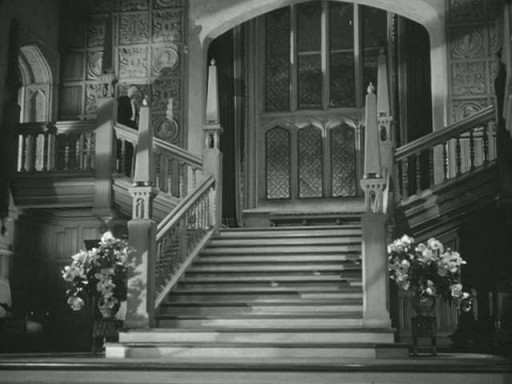 Movie critic Richard Schickel says that Hitchcock communicated in images that created the effect he wanted viewers to feel.
For example, he shows how far apart the newlyweds are from each other, in more ways than one, when they eat at this vast and formal dining room table: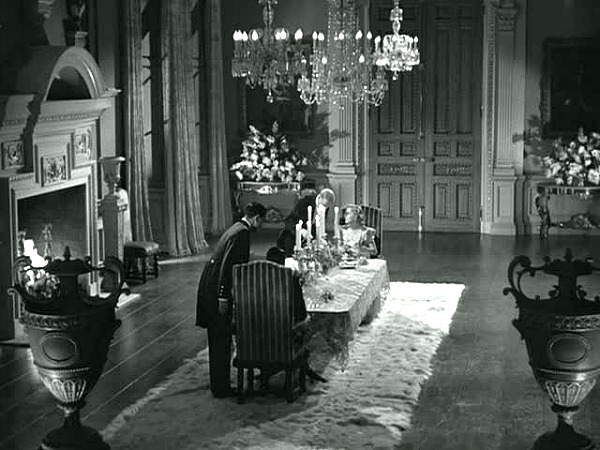 A reader points out that there are multiple chandeliers in the dining room above, but only one in the scene below.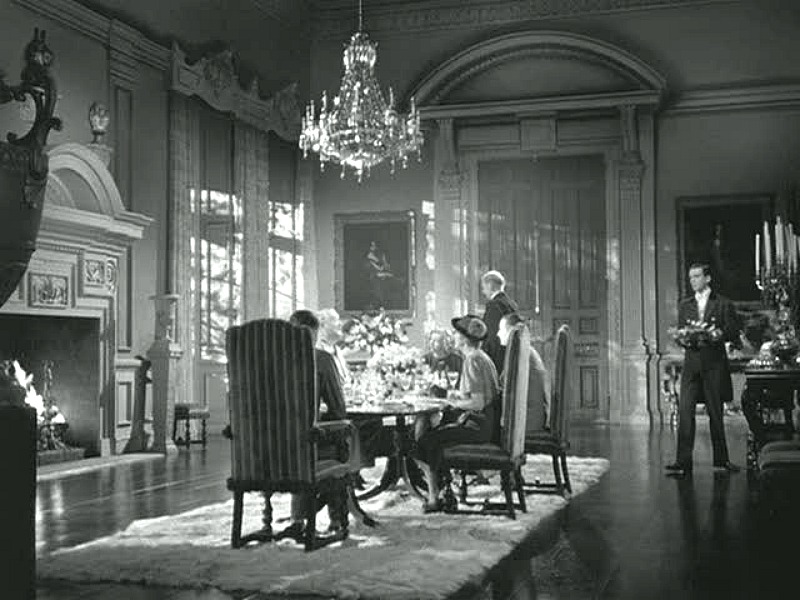 The story takes place in England, and most of the actors were British, but it was filmed in California.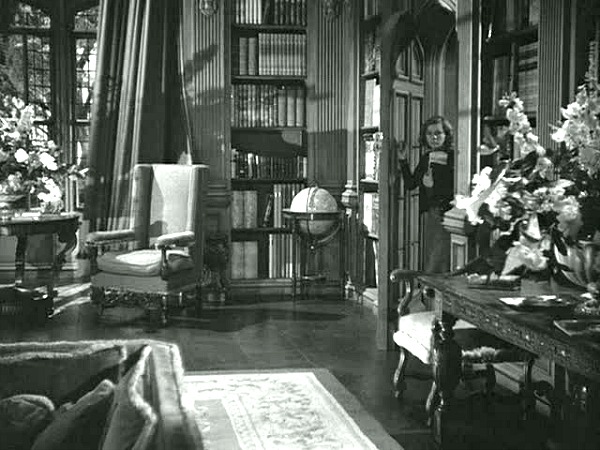 Joan Fontaine's real name was Joan de Beauvoir de Havilland.
She didn't use her real last name because her older sister, Olivia de Havilland, was already becoming well known as an actress.
When Rebecca began filming, her sister had just finished playing Melanie in Gone with the Wind.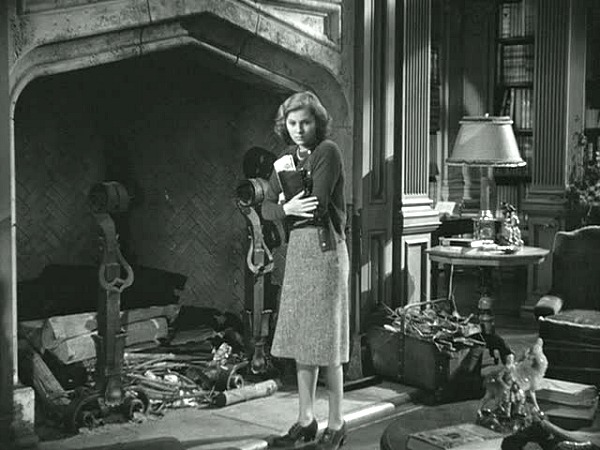 Her new bedroom at Manderley, as Mrs. Danvers points out, doesn't have a view of the sea like Rebecca's did: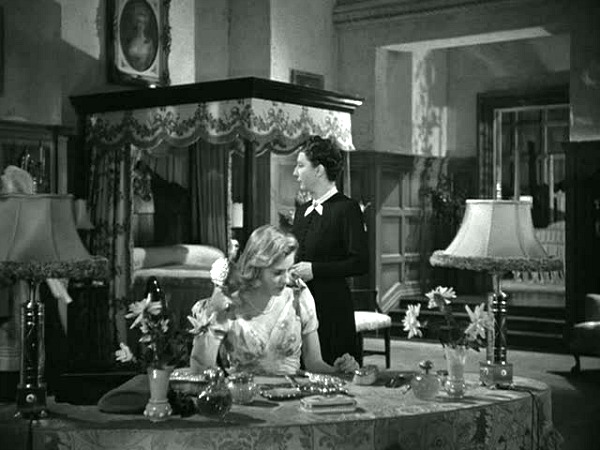 Du Maurier's grandfather was George Du Maurier, author of the famous novel Trilby.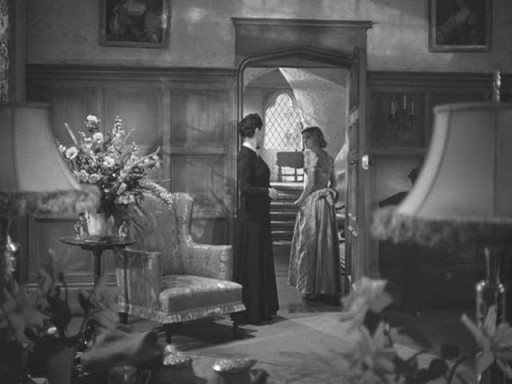 Hitchcock dismissed the idea that Rebecca could be a classic, admitting, "The story lacks humor."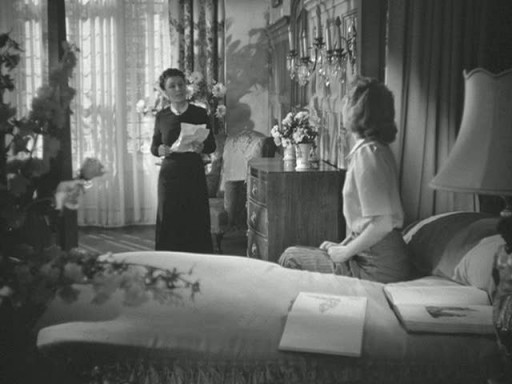 Rebecca's Morning Room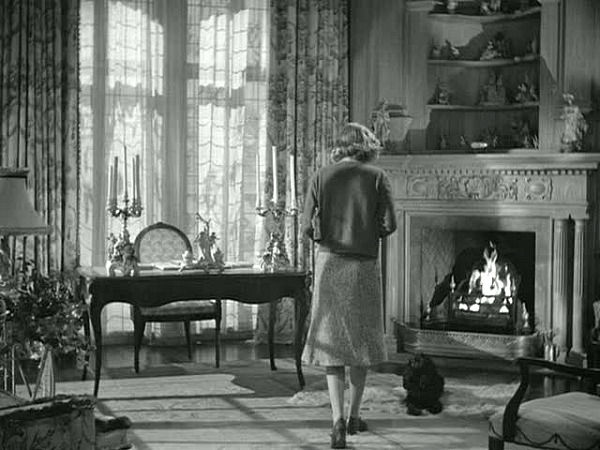 Rebecca's writing desk with her distinctive monogram on everything: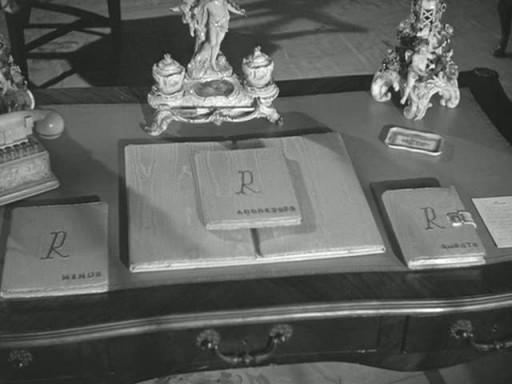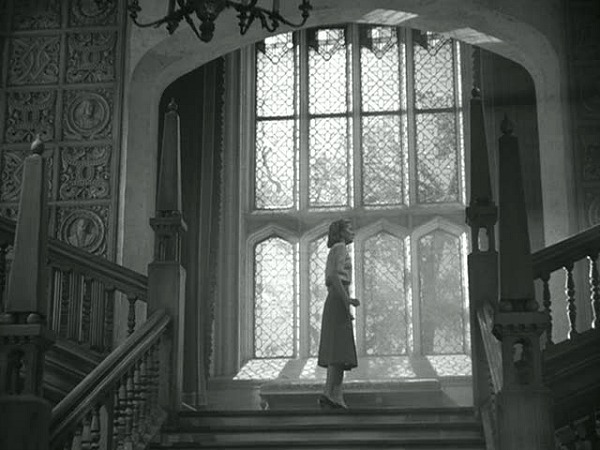 The upstairs hallway: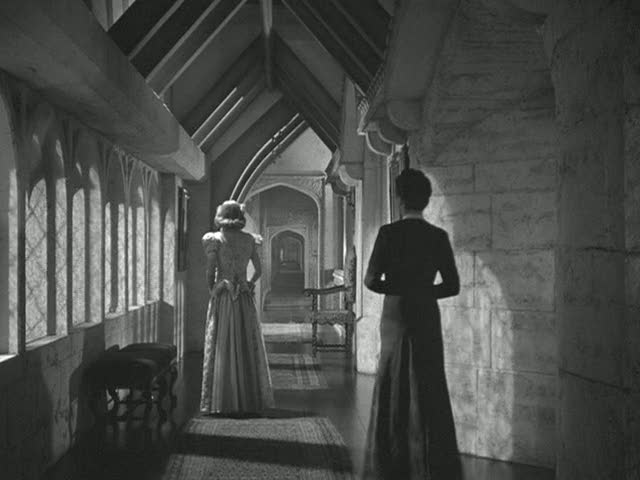 Rebecca's Wing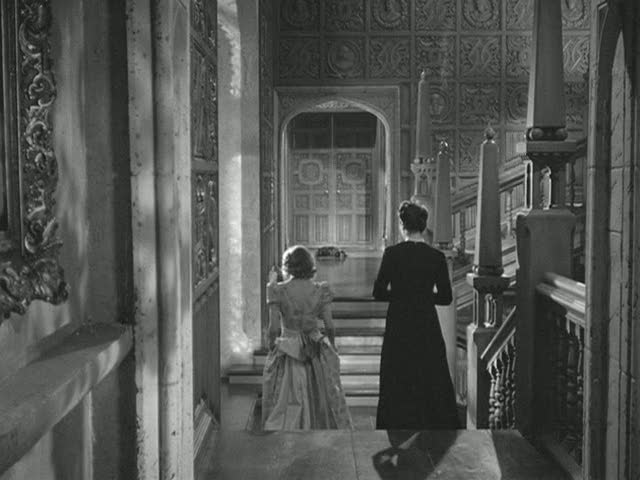 Mrs. Danvers is more than happy to give the new Mrs. de Winter a tour of Rebecca's wing: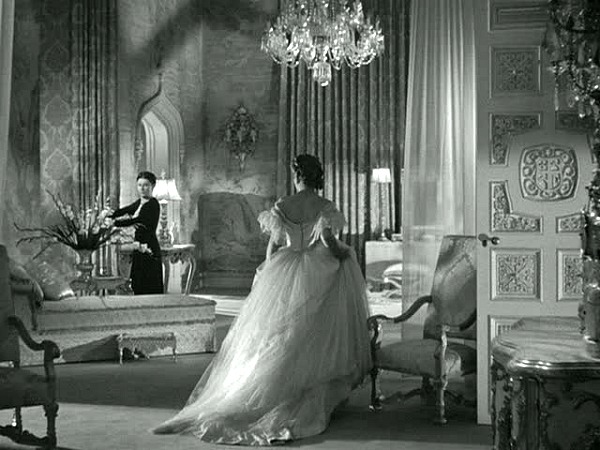 Censors worried about the homosexual undertones in the film when it came to Mrs. Danvers' implied relationship with Rebecca (remember the scene where she fondles Rebecca's lacy lingerie?).
Because nothing was explicitly said or shown, however, they didn't cut anything.
Daphne Du Maurier is believed to have had relationships with both men and women herself.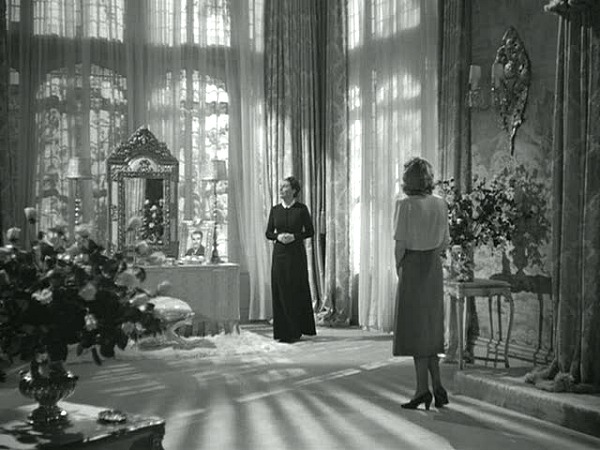 Mrs. Danvers preserved Rebecca's things as she left them,
down to the embroidered case on the bed for her nightgown.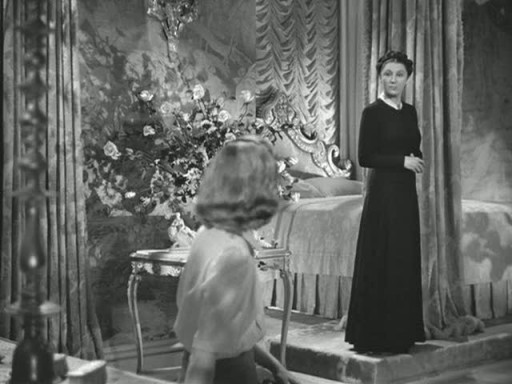 We get a peek inside the fabulous bathroom and dressing area: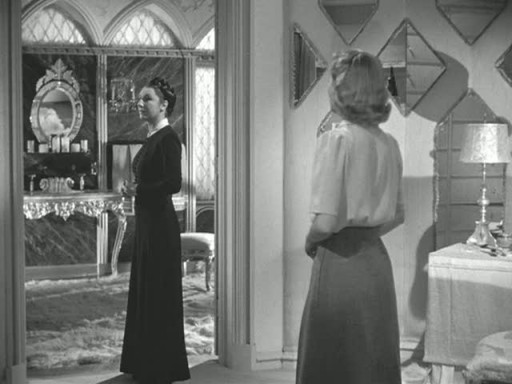 George Sanders played Jack Favell, who was having an affair with Rebecca when she died and is determined to prove that her husband murdered her.
Sanders was married to both Zsa Zsa Gabor and her sister Magda (but not at the same time, natch).
In 1972, Sanders famously killed himself after writing a suicide note that said, "Dear World, I am leaving because I am bored. I feel I have lived long enough. I am leaving you with your worries in this sweet cesspool. Good luck."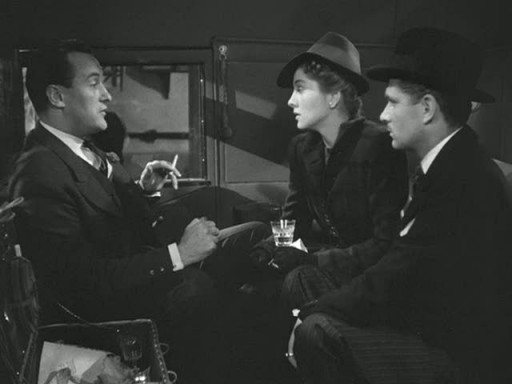 *SPOILER ALERT! If you haven't seen the movie or read the book, look away before I ruin the ending for you.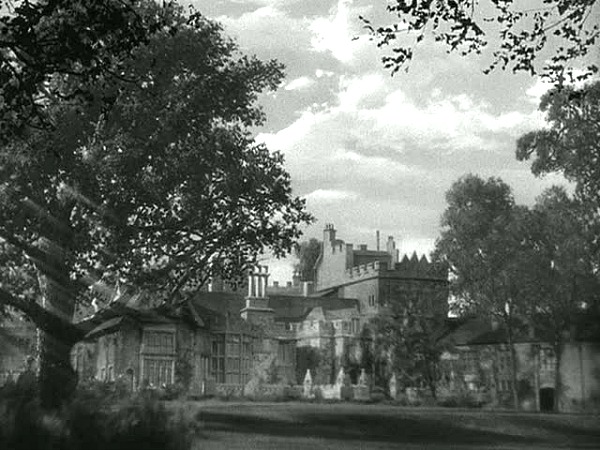 Rebecca's Stone Cottage on the Beach: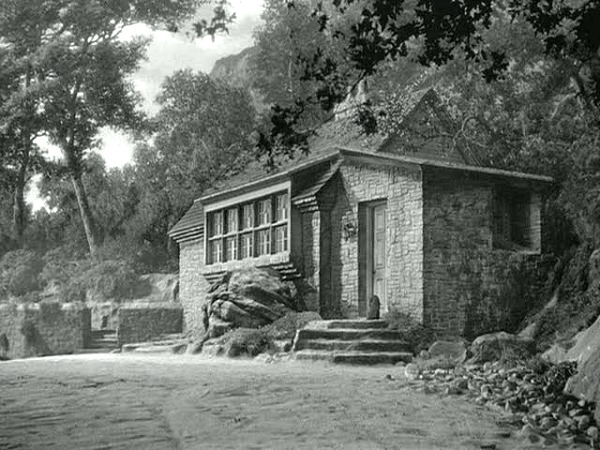 Rebecca's cottage was where she had trysts with men like Jack Favell and hasn't been used since.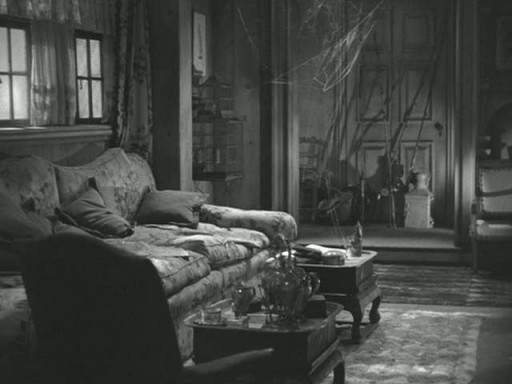 Selznick wanted the film to be as close to the novel as possible.
There is a major departure, however. In the novel, Max de Winter shoots Rebecca. In the movie, Max says he struck her and when she fell, she hit her head and died.
A reader tells me, "The censors were behind the change as to what happened to Rebecca. It was thought too immoral for Maxim to kill his wife and go unpunished for it. The 'accident' allowed for Rebecca's death without Maxim doing anything too criminal or immoral other than disposing of her and scuttling the boat."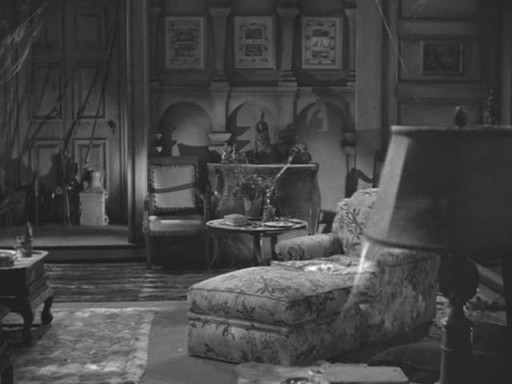 When Laurence Olivier was cast as Max de Winter, he had just established himself in the U.S. as a romantic hero by playing Heathcliff in Wuthering Heights.
I always pictured Rebecca as a Vivien Leigh type, so it's hard to believe that Leigh herself was up for the role of second Mrs. de Winter.
She and Olivier were an item at the time and campaigned to get her cast alongside him. She had just finished playing Scarlett in Gone with the Wind.
The DVD features her screen test with Olivier, and she tried her best to play a "plain Jane," but it just wasn't very believable. Apparently the producers agreed. Fontaine, a relative newcomer at the time, was cast instead.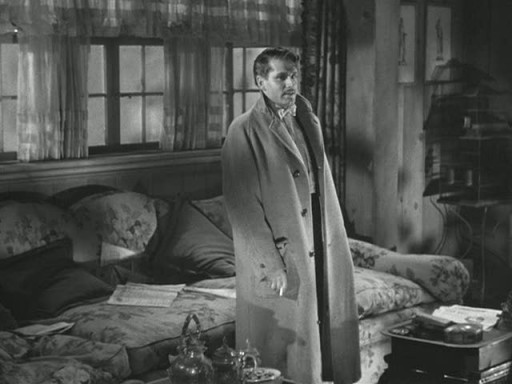 When Mrs. Danvers finds out the truth about Rebecca, she sets the house on fire. The final paragraph in the novel describes how the de Winters are driving home and slowly realize what has happened:
"The road to Manderley lay ahead. There was no moon. The sky above our heads was inky black. But the sky on the horizon was not dark at all. It was shot with crimson, like a splash of blood. And the ashes blew towards us with the salt wind from the sea."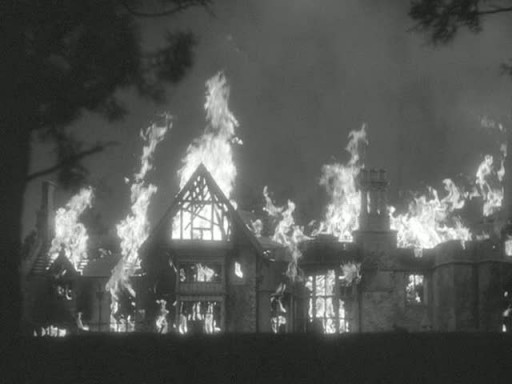 Daphne du Maurier was born in London in 1907 and began writing in her 20s.
Rebecca made her famous.
Daphne du Maurier's inspiration for Manderley was a 16th-century estate where she lived called Menabilly.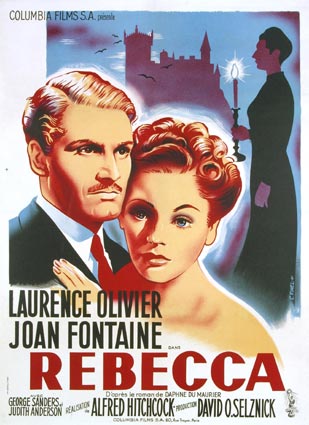 Get your own copy of the movie on DVD on Amazon (affiliate link).

I'll never forget the first time I read the novel and how shocked I was by the plot twists!

Visit my Houses Onscreen page to see the other movies I've featured, listed A-Z.