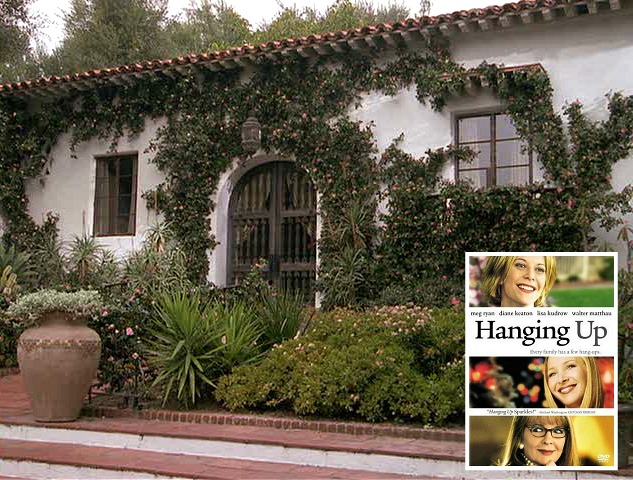 The Delia Ephron movie Hanging Up didn't make much money at the box office, but the sets made a big impression — especially the Spanish-style bungalow Meg Ryan's character lived in.
Let's take a closer look at it!

The House from "Hanging Up"
The movie was based on Delia Ephron's novel Hanging Up.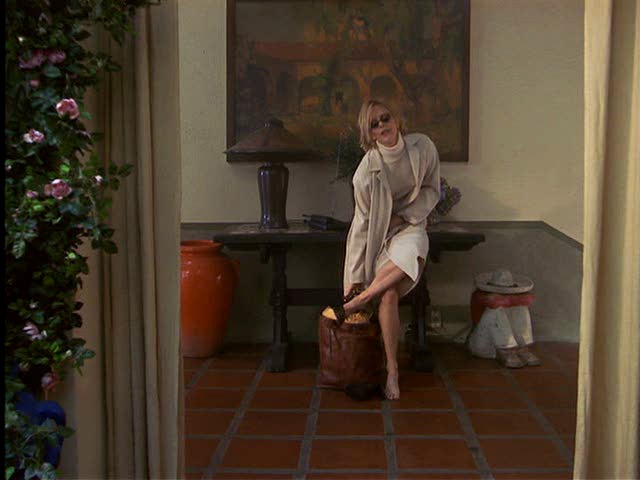 The story revolves around Eve, who is stuck with the job of taking care of their ailing, alcoholic, "uproar-man" of a father (Walter Matthau in his final role).
Her sisters are too preoccupied with their own lives to be much help.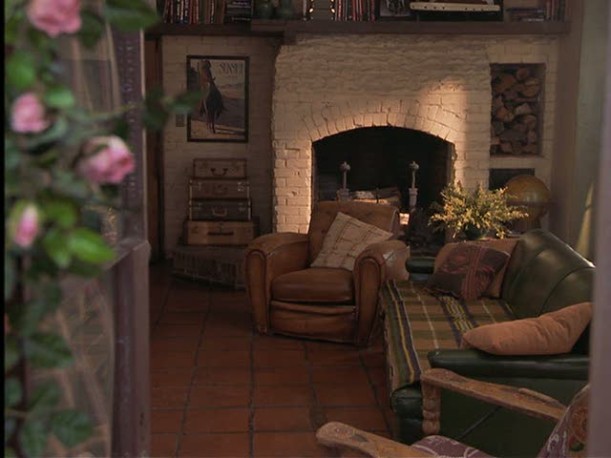 Delia Ephron wrote the screenplay and Diane Keaton directed it.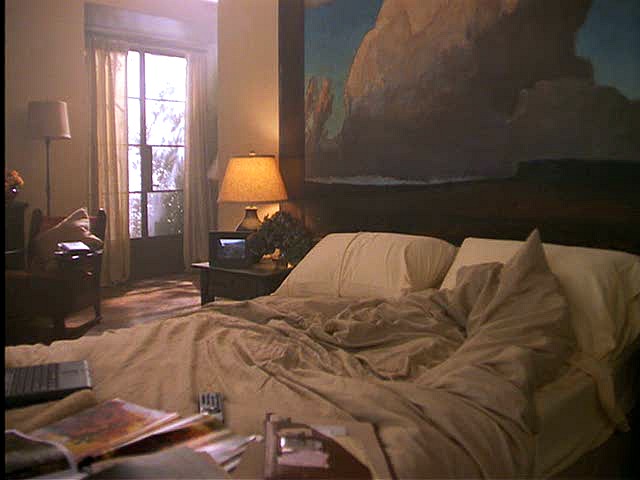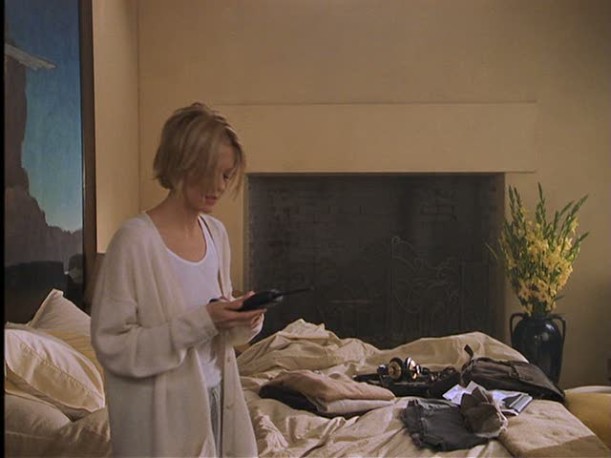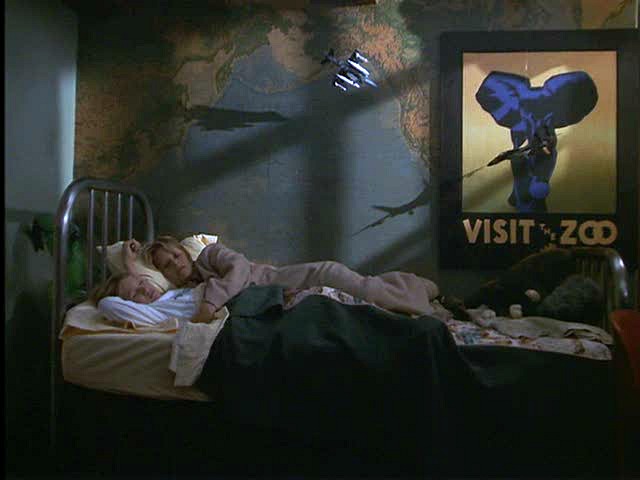 The most memorable room in the house was Eve's kitchen: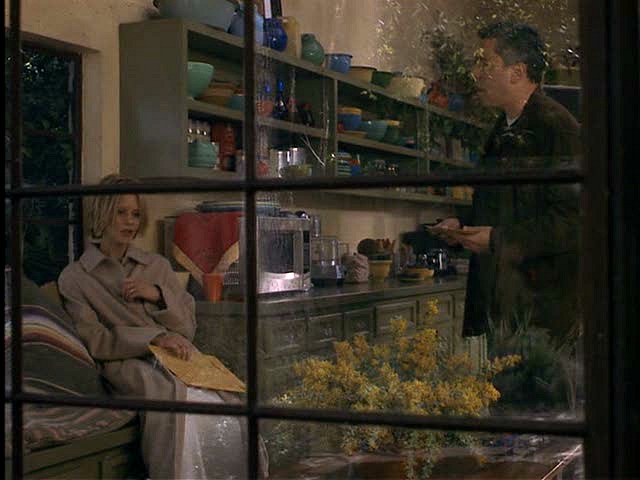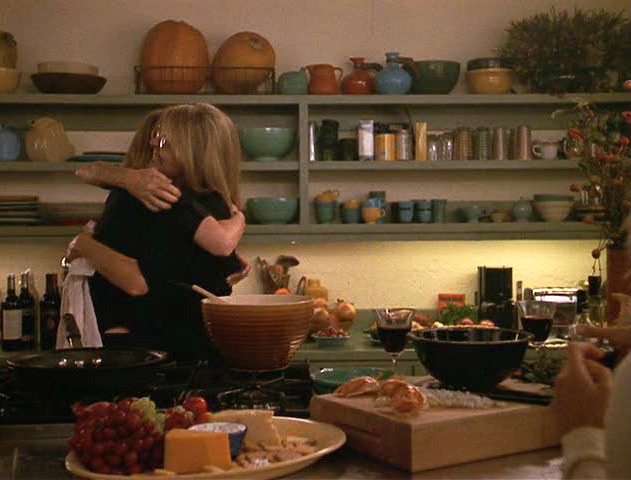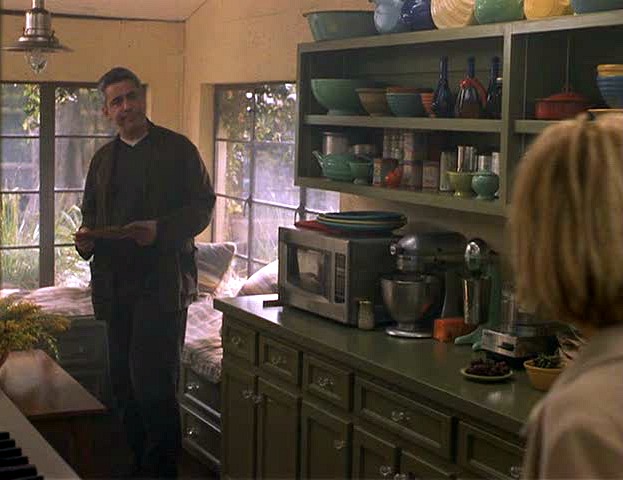 When the movie came out in 2000, open shelves were still an uncommon feature in kitchen design.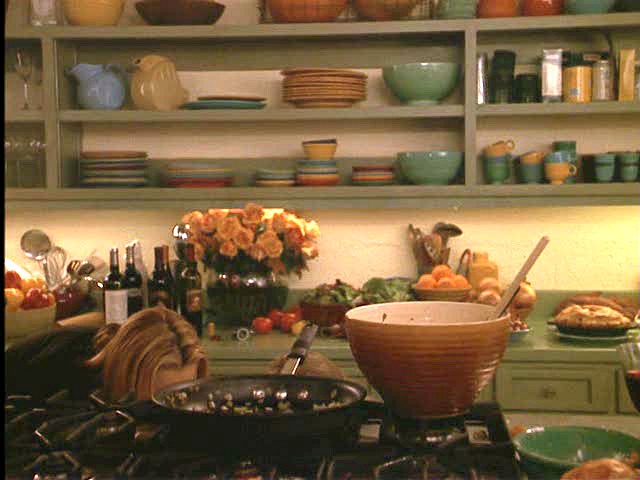 There's a fabulous windowseat in the kitchen, too: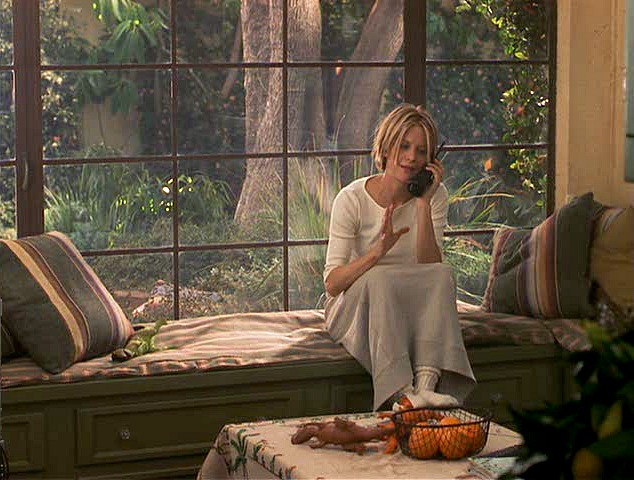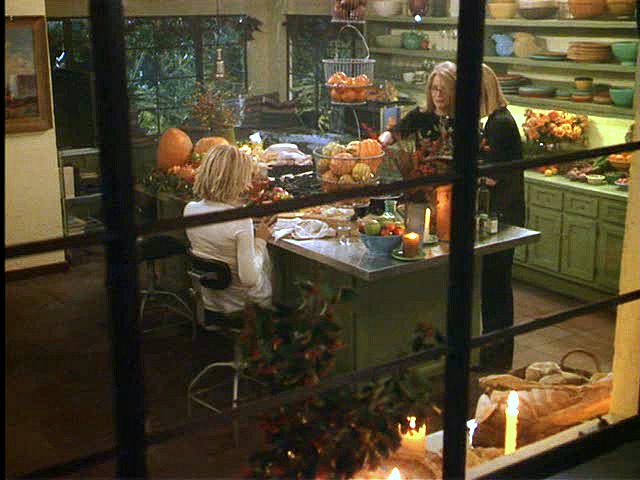 Eve has gone all out decorating for fall: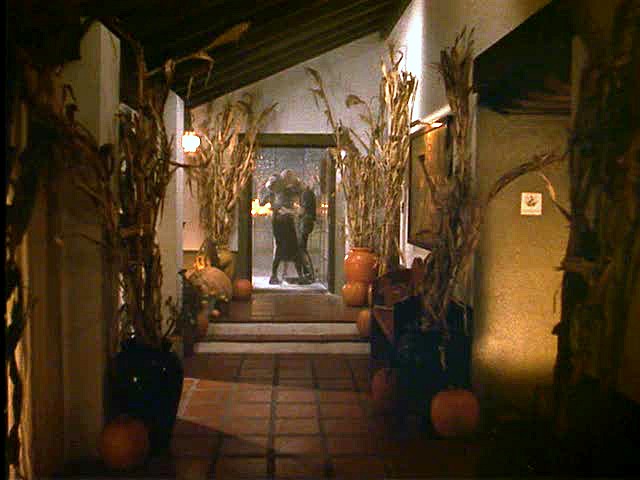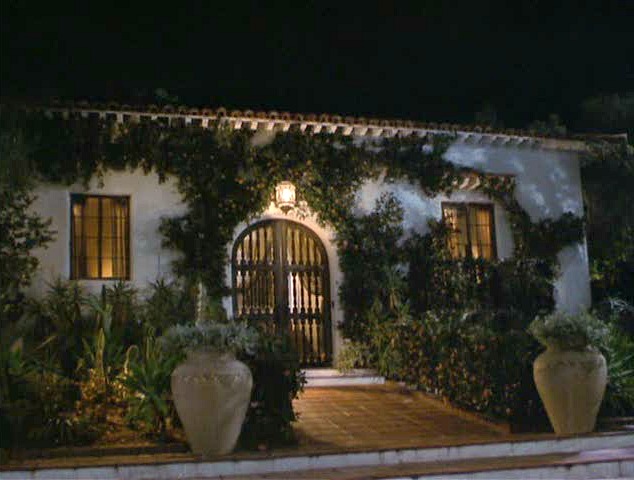 It looks like they filmed the movie inside a real house. The production notes state that it was filmed entirely in California, mostly in Beverly Hills and Pasadena, so I guess that narrows it down. If anyone has any info, fill us in!
Visit my Houses Onscreen page to see the other movies I've featured, listed A-Z.