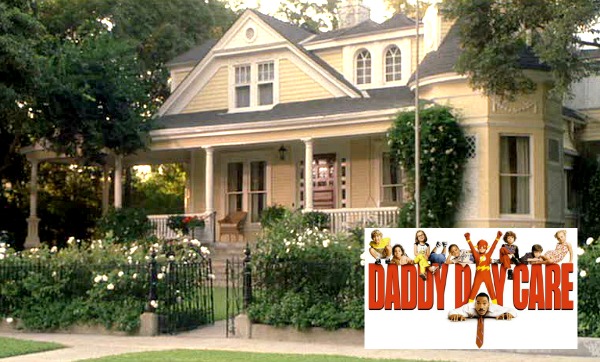 Eddie Murphy's 2003 family movie Daddy Day Care grabbed my attention the minute it opened on this charming yellow house.
It's a real house in Pasadena, California, and has charm to spare.
Let's take a closer look!

The "Daddy Day Care" House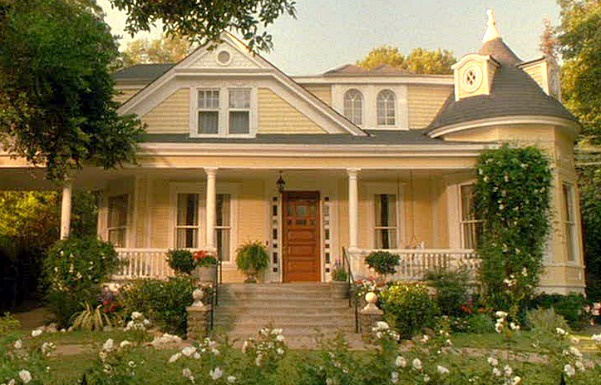 In Daddy Day Care, Eddie Murphy and Regina King play Charlie and Kim, a couple trying to make ends meet after he loses his job.
She goes back to work, leaving him to be a stay-at-home dad to their young son Ben (the adorable Khamani Griffin).
That's when he comes up with the idea of starting an in-home day care.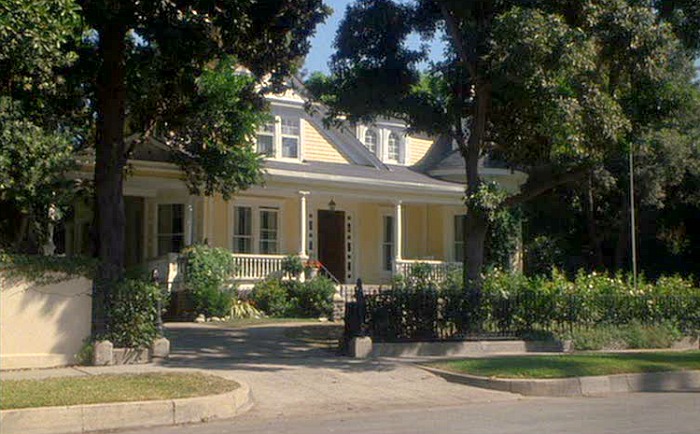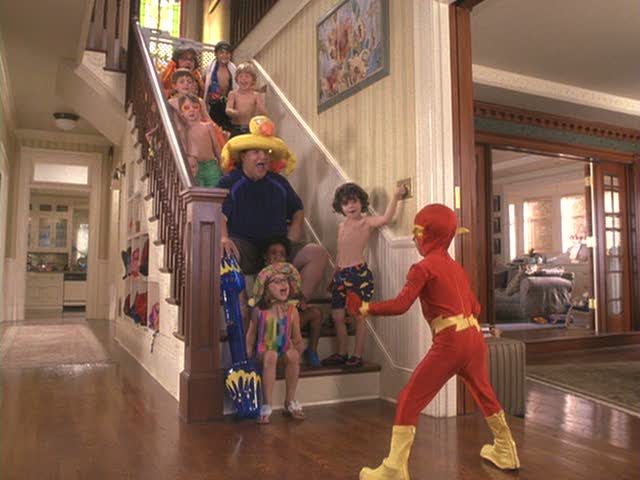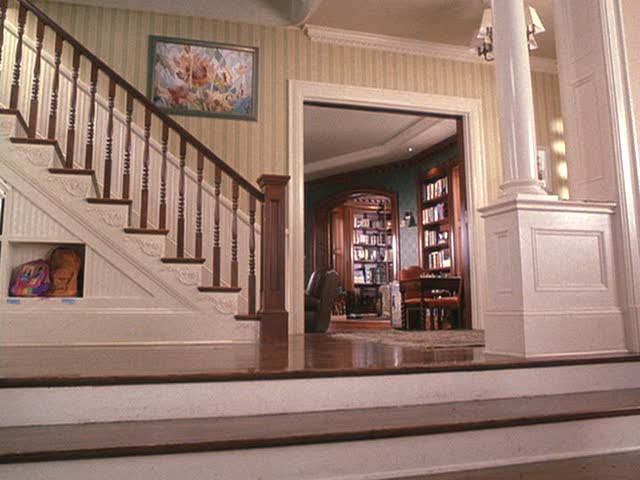 The movie also stars Jeff Garlin and Steve Zahn as Charlie's partners in Daddy Day Care.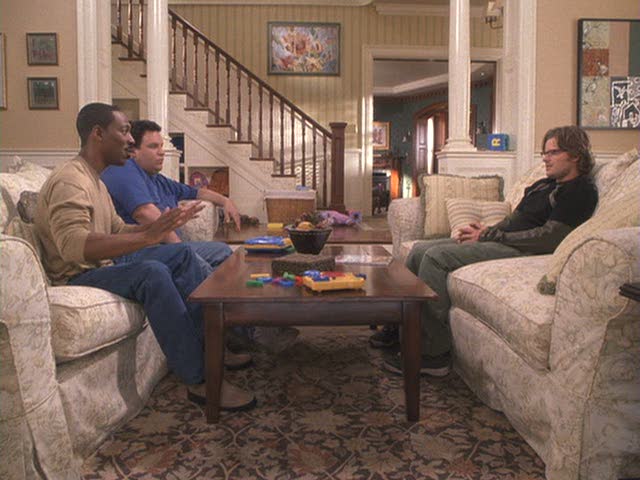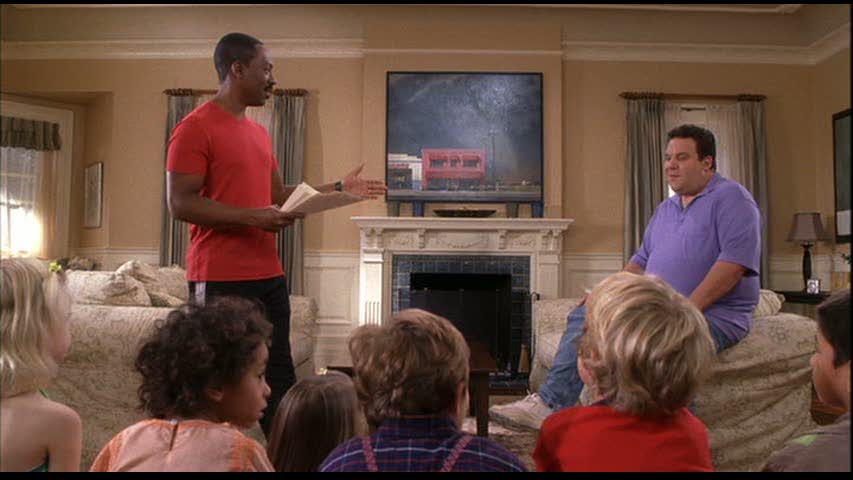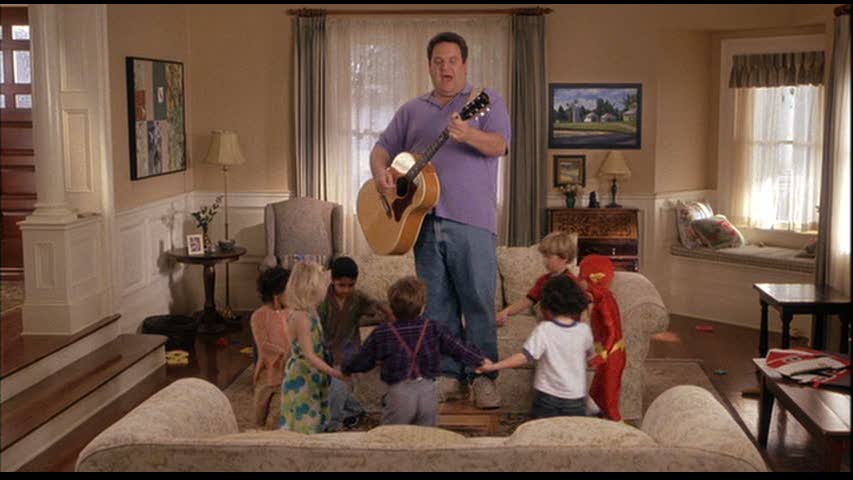 Looking through the living room into the dining room: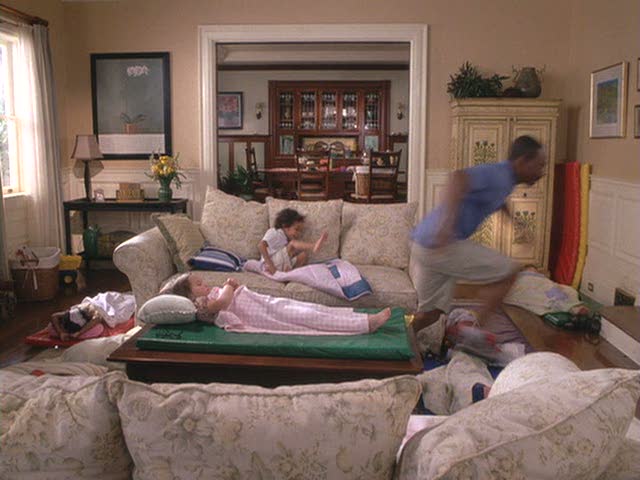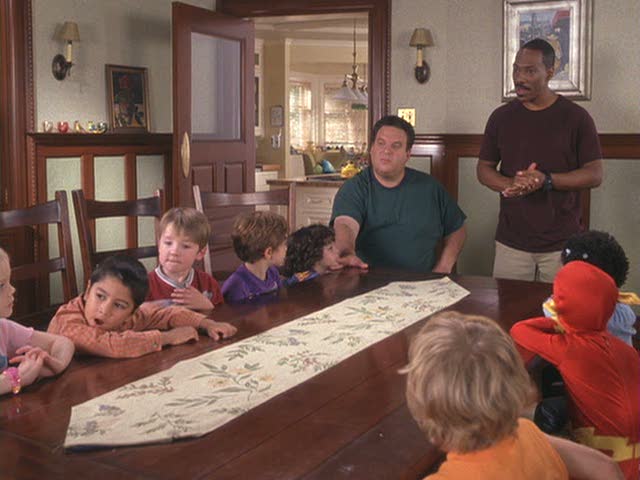 The woodwork and built-ins are gorgeous. One of my favorite rooms in the house.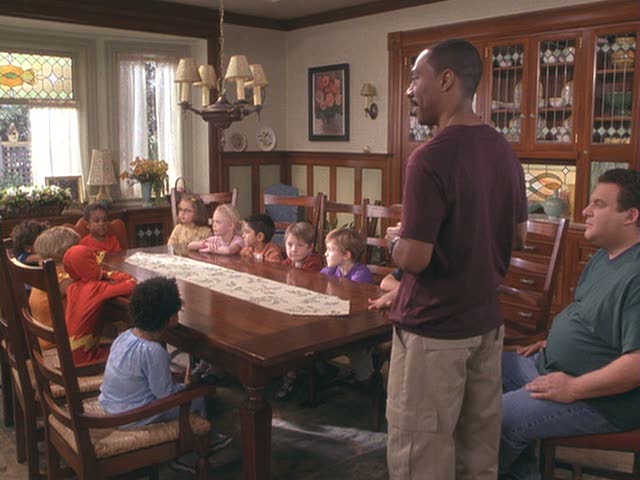 The Kitchen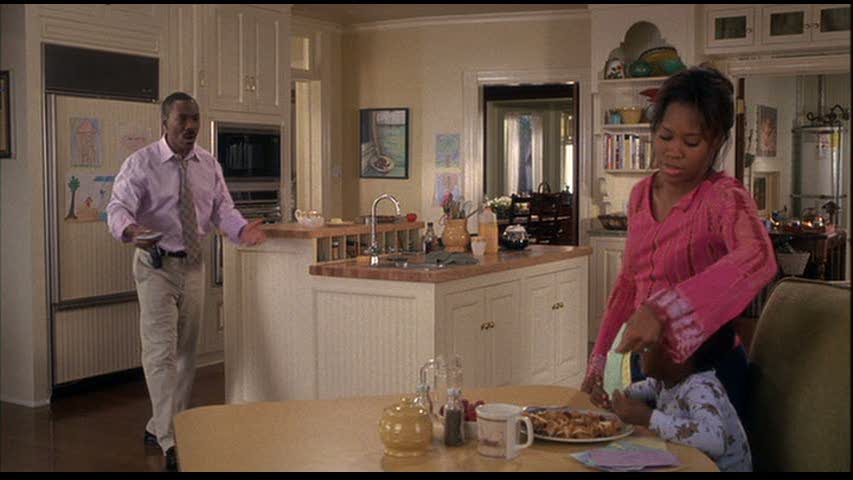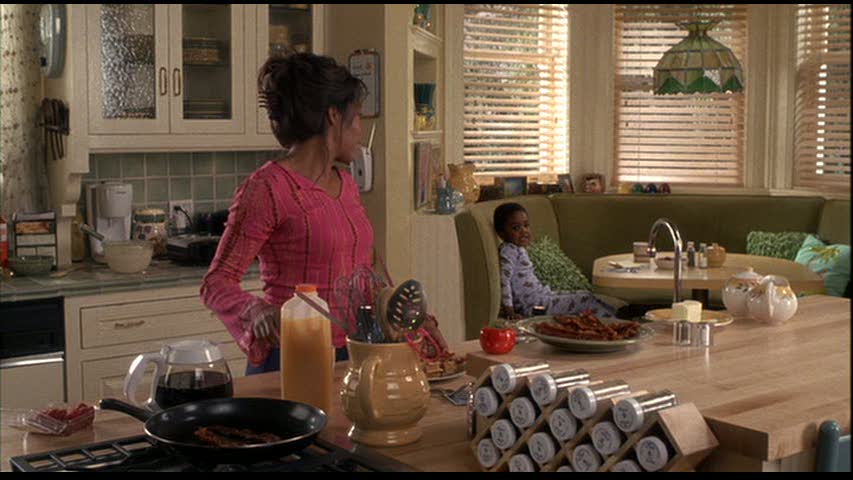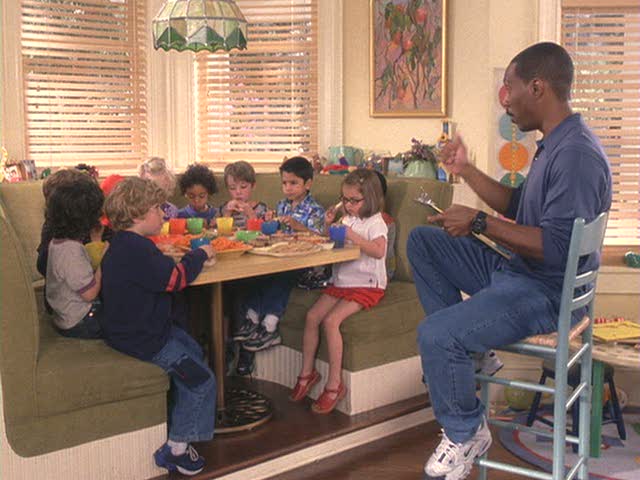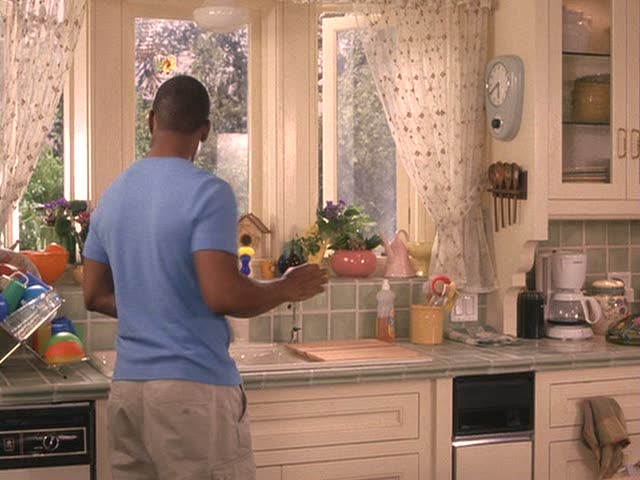 Inside the cool, book-lined turret room: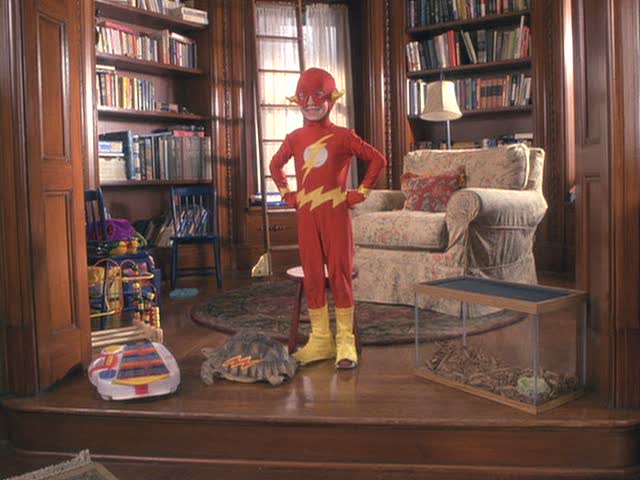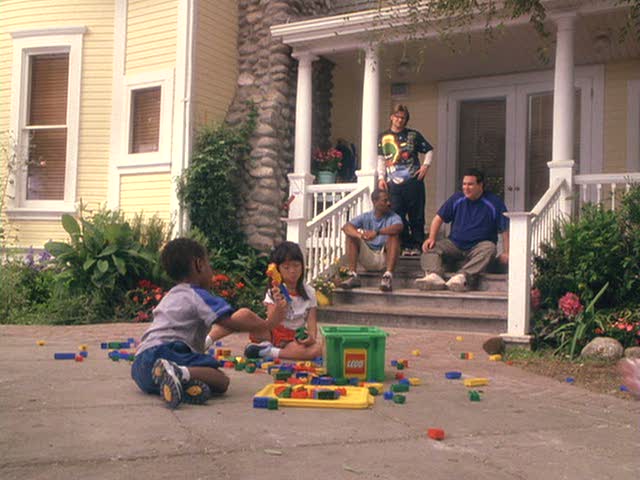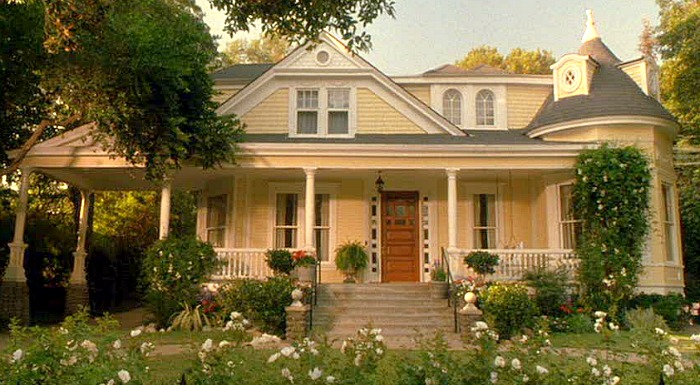 The actual house is located in Pasadena, as so many beautiful movie houses seem to be (Father of the Bride and Mr. and Mrs. Smith come to mind!).
They used the exterior of this house but I believe the interiors were recreated on a separate soundstage.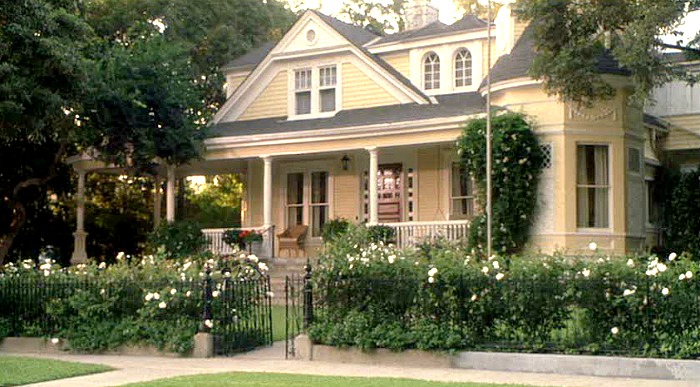 Lindsay at I Am Not a Stalker tracked the house down and took this photo that shows how it looks today: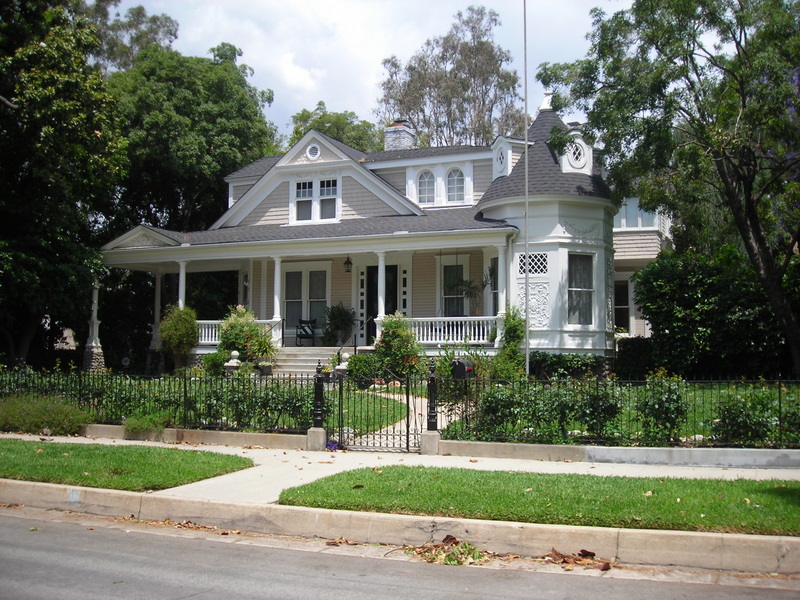 Zillow reports that it was built in 1895 and has 5 bedrooms, 2 baths, and 3,704 square feet.

To learn more about the "Daddy Day Care" house: I Am Not a Stalker and IMDb.com.

Visit Houses Onscreen to see the others I've featured, listed from A-Z.