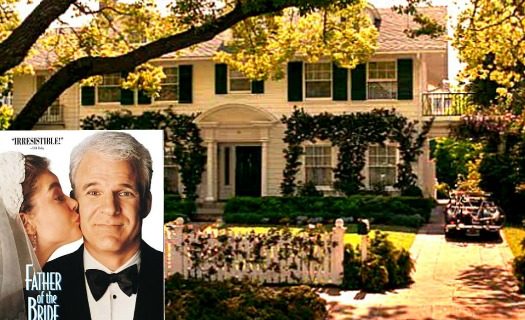 George and Nina Banks live in a traditional white house in Father of the Bride that's a classic American home, white picket fence and all. I got a lot of requests from readers who wanted to see more of it after I posted about the real house in Pasadena, California, so the Father of the Bride house has a lot of fans out there!

The "Father of the Bride" House in Pasadena: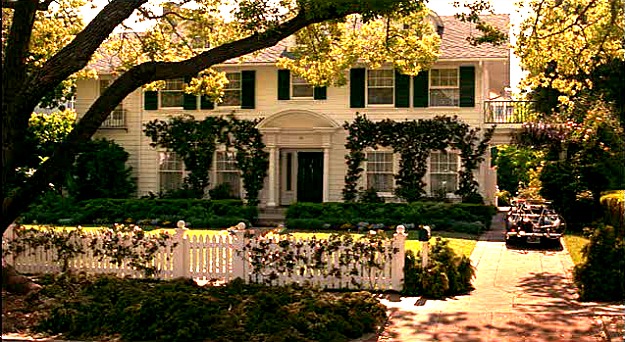 Stepping into the home, the dining room is to the right and the living room to the left. The staircase is straight ahead: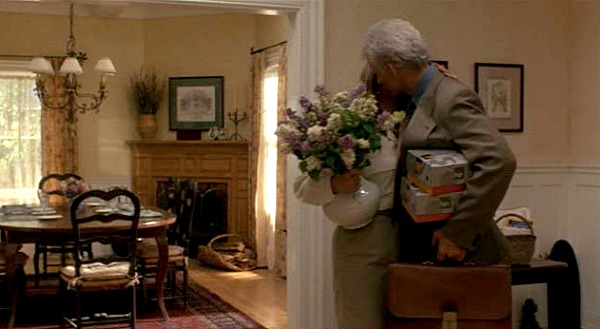 Annie (Kimberly Williams-Paisley) at the top of the stairs. She has just returned from Rome with some big news — she's engaged!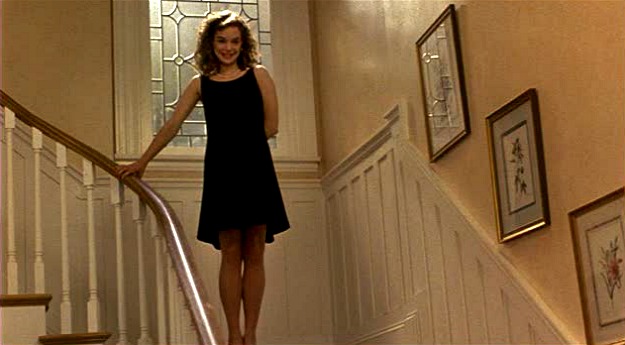 The Dining Room: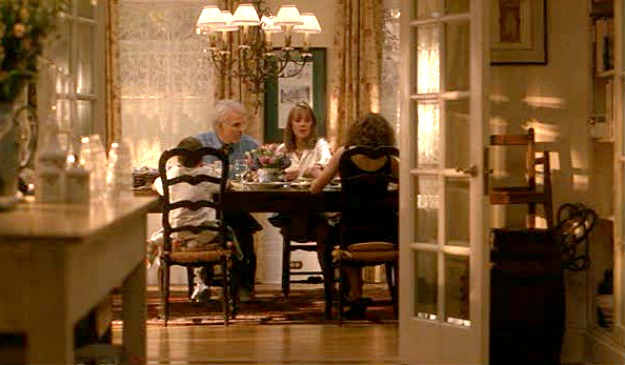 The Kitchen: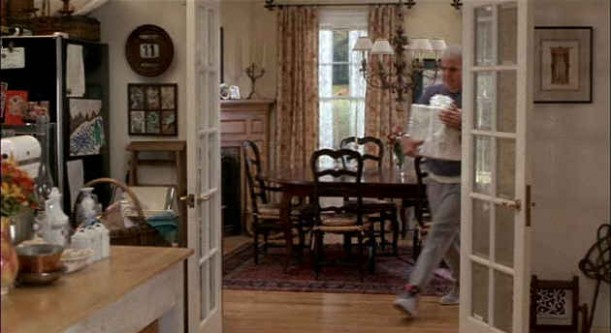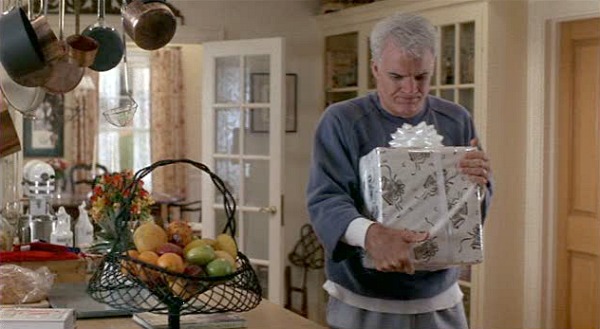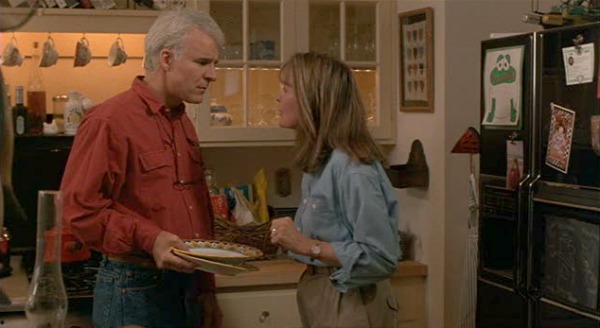 Note the tile backsplash. It changes in the sequel to a neutral beige tile instead (see it here):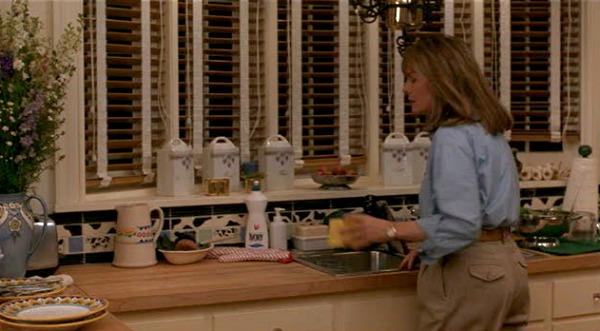 The Living Room: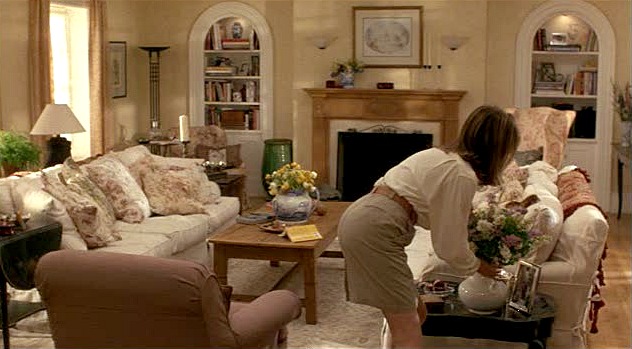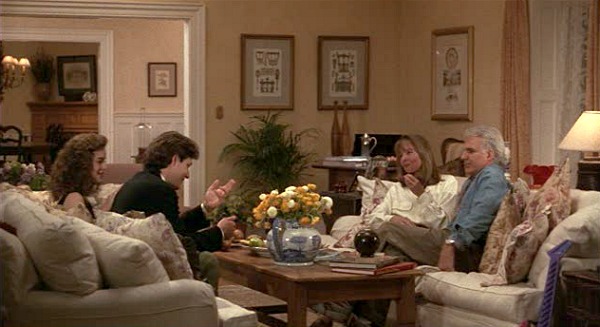 In this shot of the living room, you can briefly see the clock (with one of wedding coordinator Franck's assistants):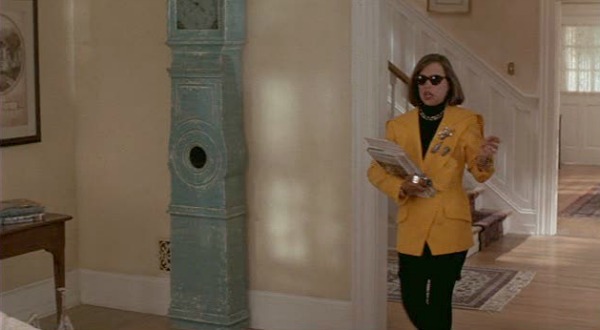 The Upstairs Hallway: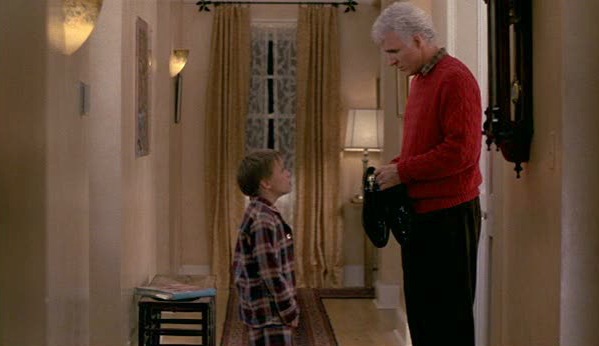 The Master Bedroom (there's a better shot of the bed in the sequel you can see here):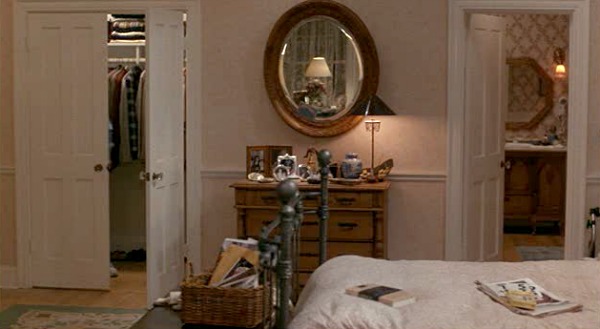 The attic, where George tries on his tux from the 1970s:

Annie's Bedroom: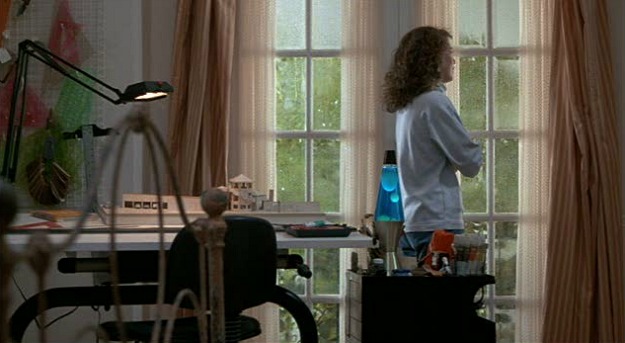 Phoebe Cates was originally cast in the role of Annie, but she dropped out because of a pregnancy.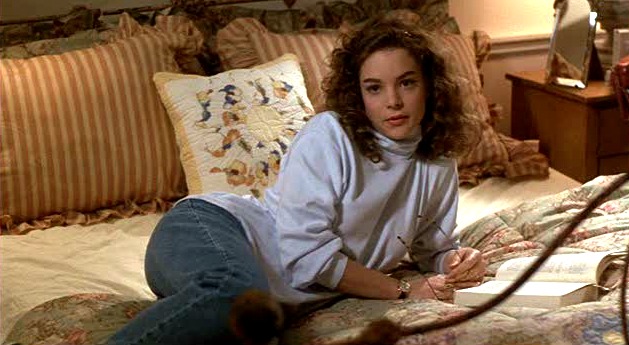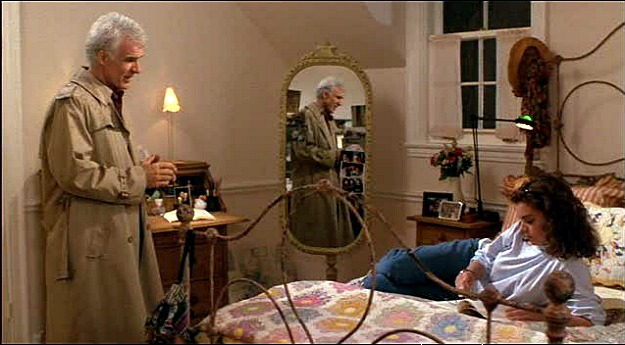 The Patio:


The side and back of the house were filmed at a different house nearby. (You can see it here.)

Annie's Wedding Day at the House:

They wake up to snow on the wedding day, and the swans have to be kept warm in the tub.

Things warm up in time for the reception, however. Here are the bride and groom getting their photos taken on the patio:

Inside the Wedding Tent in the Backyard:

After the wedding, Nina and George "survey the damage" in the living room:

2011 UPDATE:
This was a remake of a popular 1950 film starring Spencer Tracy as the dad (Stanley Banks), and Elizabeth Taylor as the daughter (Kay). Steve Martin's character is named George Stanley Banks in a nod to the original.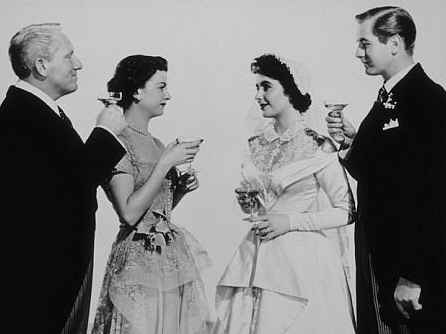 Is this one of your favorites, too? You can see many more photos of this house–including shots of the beautiful nursery wing that they build in the sequel, here: Father of the Bride Part II.
P.S. Visit Houses Onscreen to see more, including…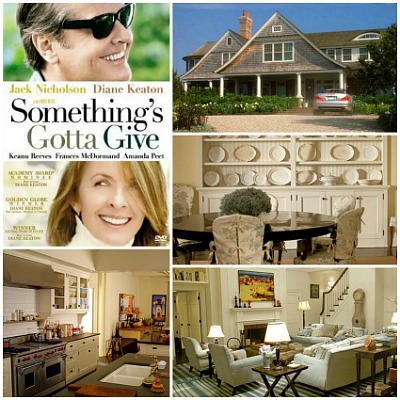 (Visited 1,055 times, 1 visits today)