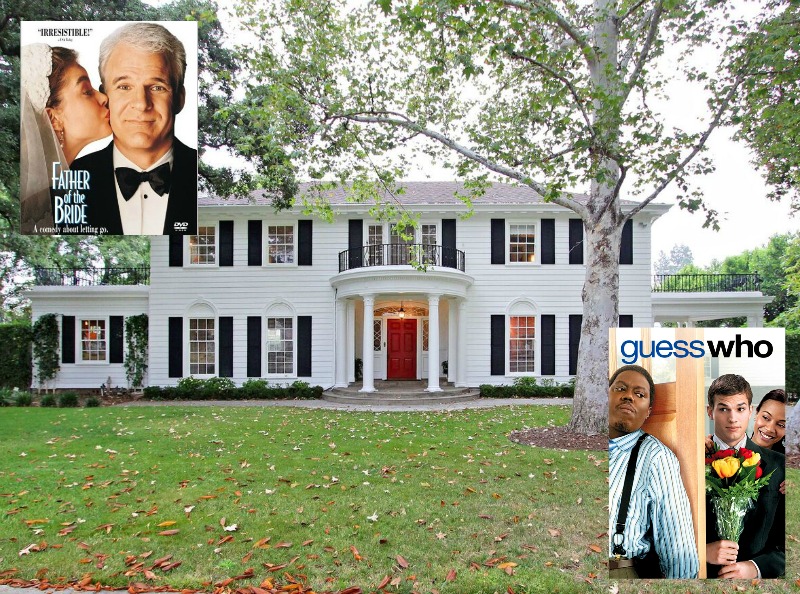 Recognize this classic 1925 Colonial for sale in Alhambra, California? It not only appeared in the Father of the Bride movies — it was also one of the highlights of the Bernie Mac-Ashton Kutcher comedy Guess Who. 
I featured it when it was on the market in 2011, so I was excited to see how it has changed since then. For one thing, the kitchen was given a major remodel.
Take a look and see what you think!

The "Guess Who" and "Father of the Bride" House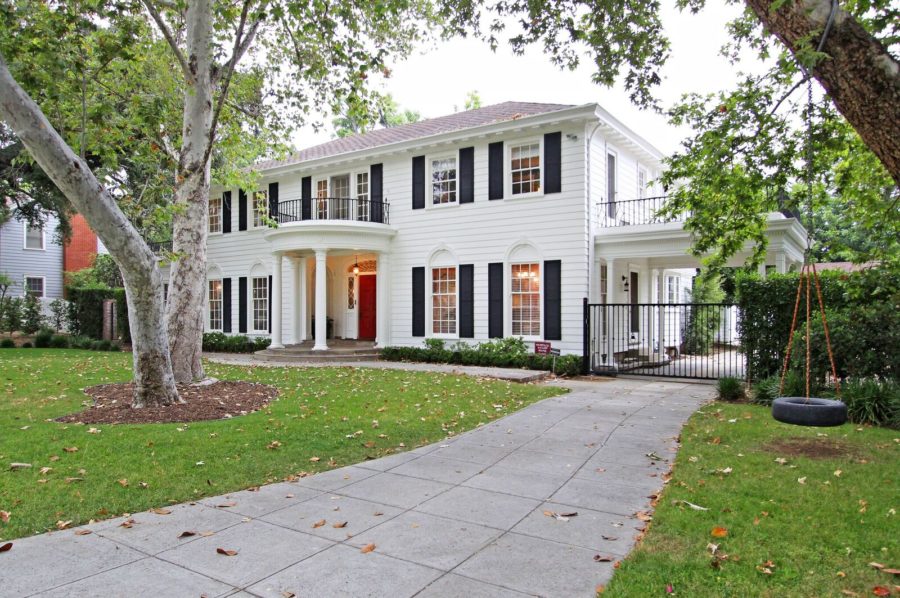 The front of the house used for the "Father of the Bride" movies was slightly different:
The FOTB's front exterior belonged to a different house in Pasadena. You can read more about it here.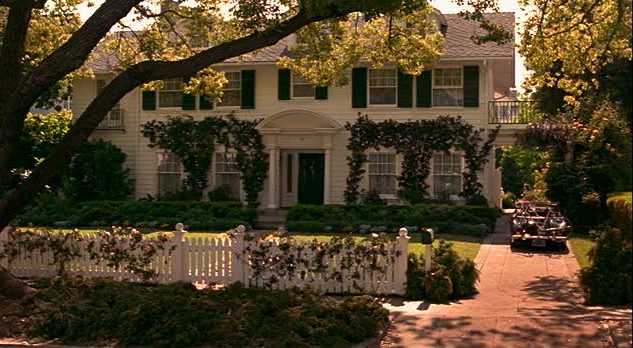 But the front of this house in Alhambra was used for the movie "Guess Who" in 2005: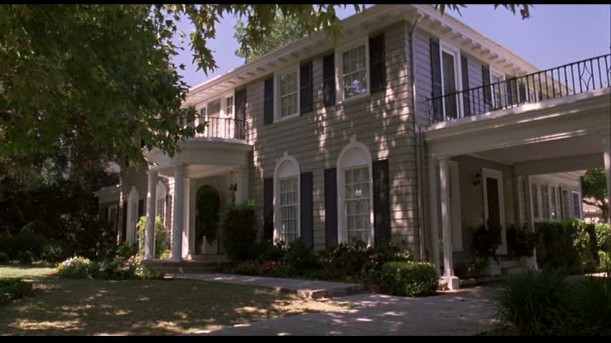 The siding was gray then and the front door was painted black.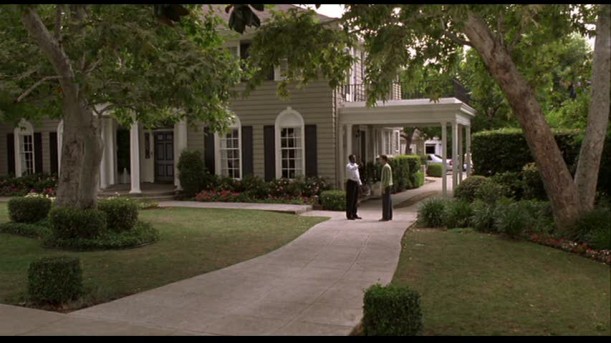 They filmed scenes in the driveway and backyard of this house for "Father of the Bride:"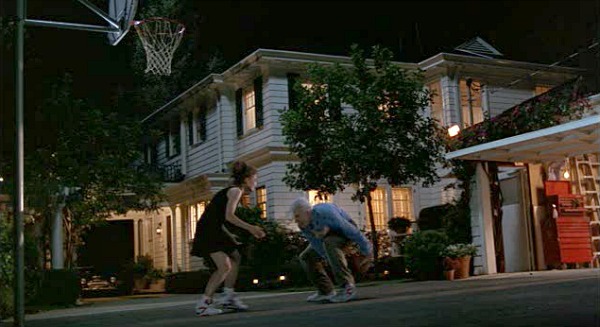 The Side of the House in the Listing: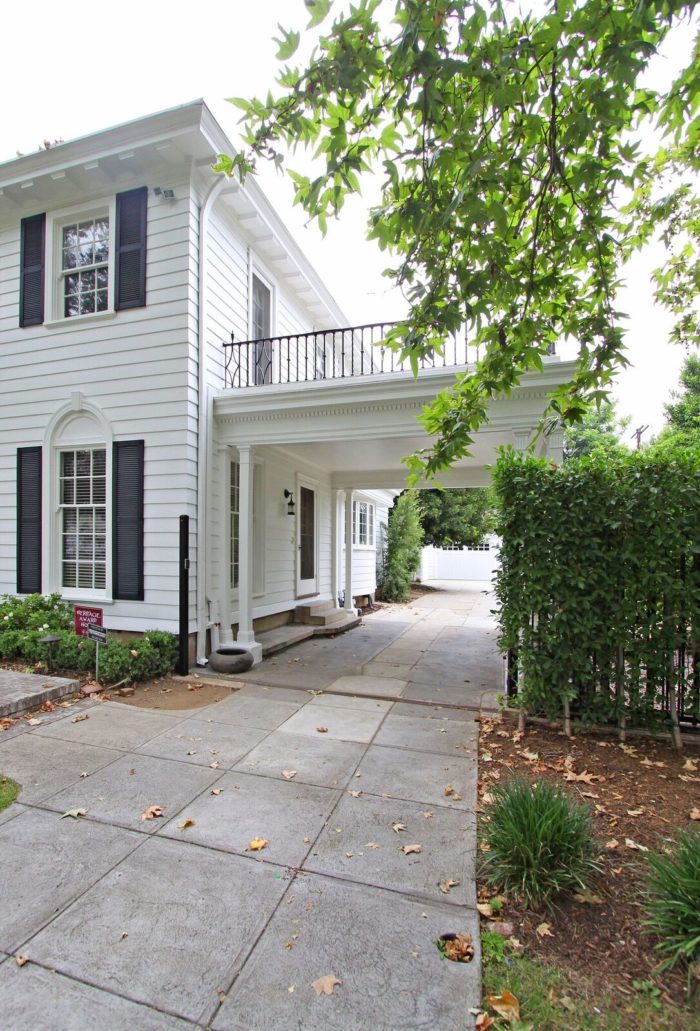 The listing says:
The (other) Father of the Bride house is for sale! This 1925 Colonial features a grand entry, elegant living room, large formal dining room, and a walnut paneled den. Upstairs there is a bright and cheery sunroom with a decorative Batchelder fountain. Fine interior appointments include arches, hardwood floors, quality custom cabinetry, bookcases, and crown moldings.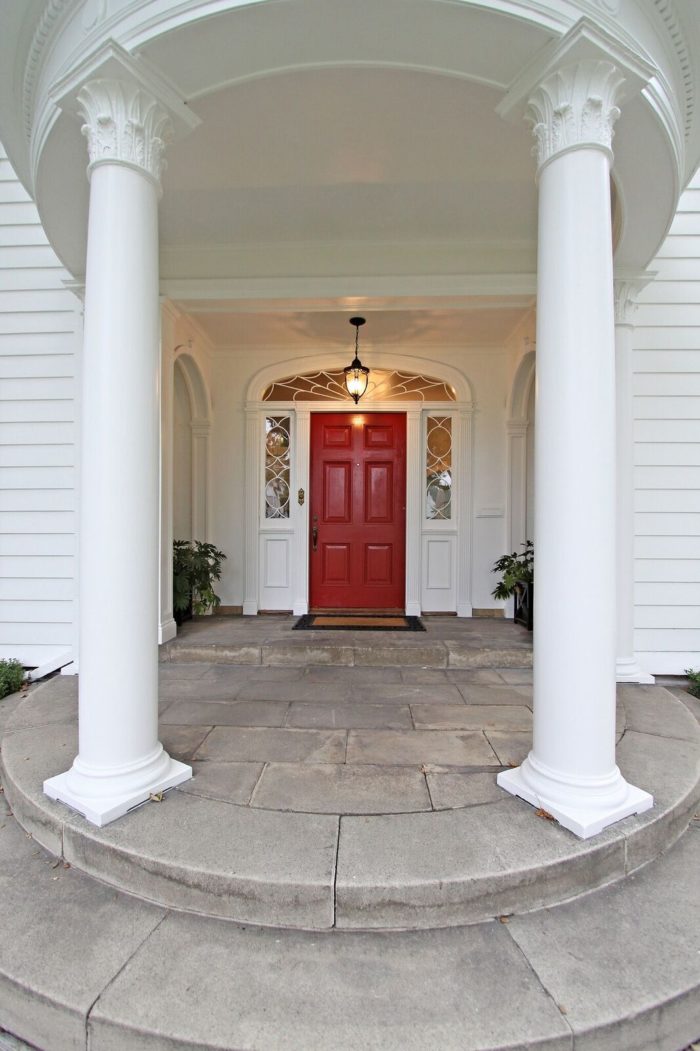 Front Door and Foyer: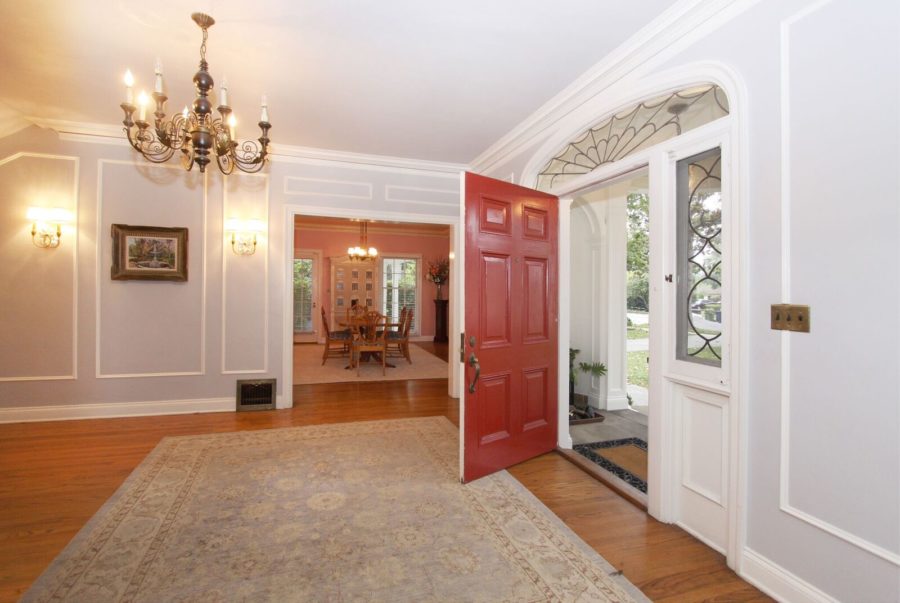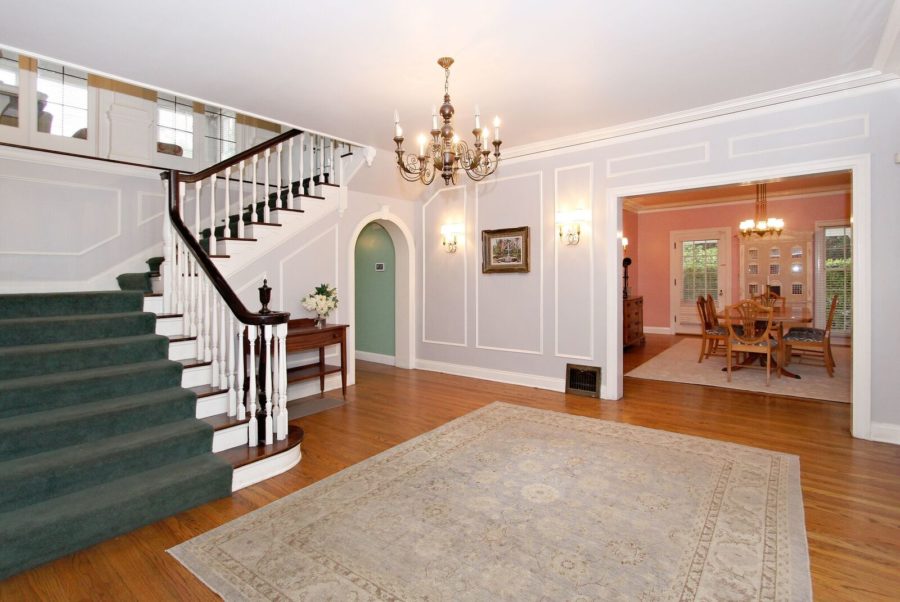 Vintage Photo of the Entry: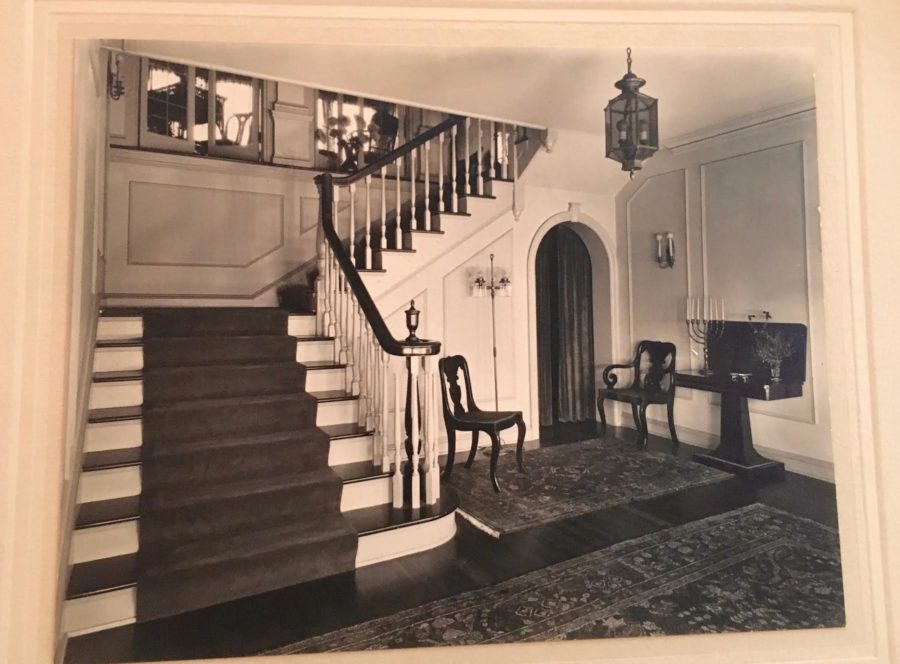 I love seeing old house photos like this, so thanks to listing agent Ann Gluck for sharing a few with us!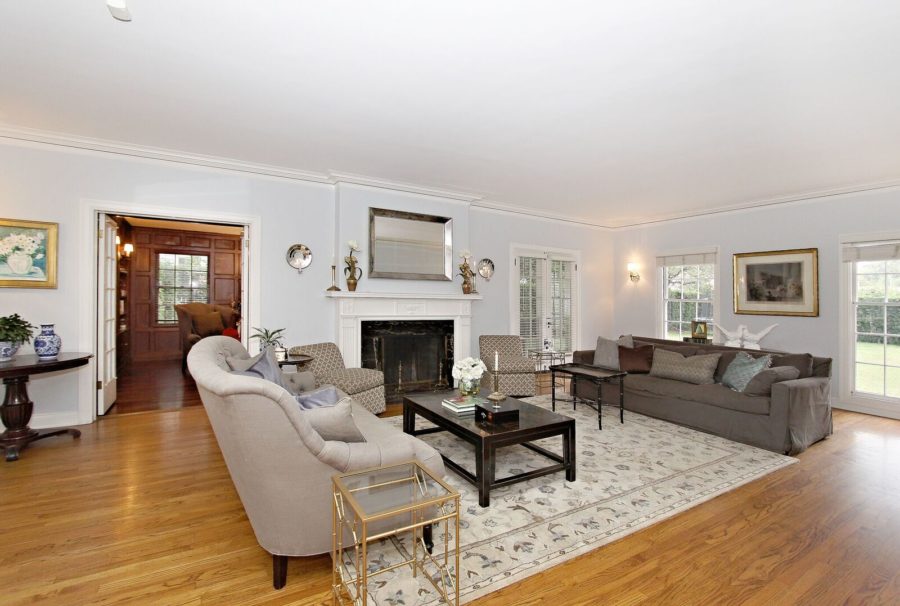 Vintage Photo of the Living Room Fireplace: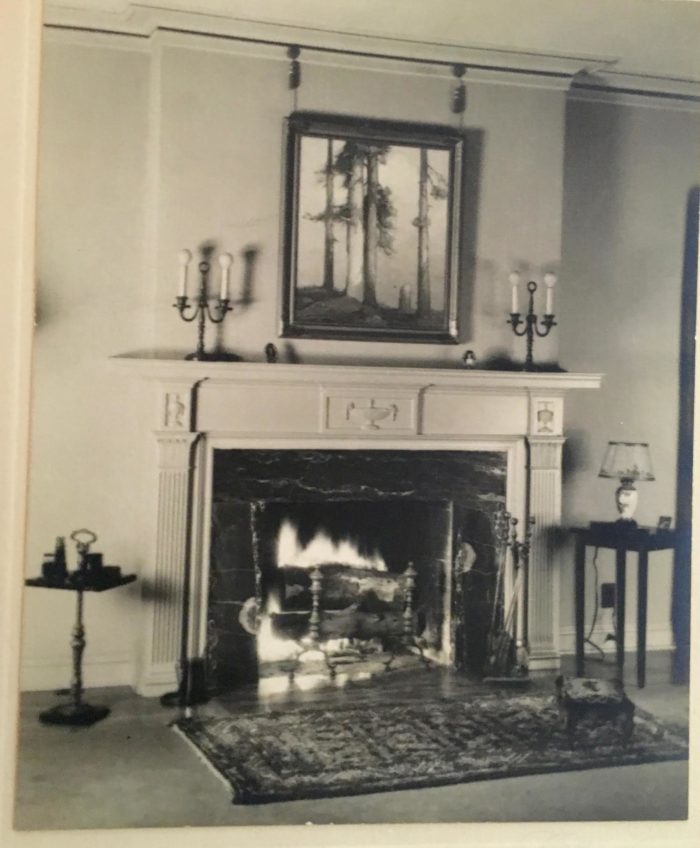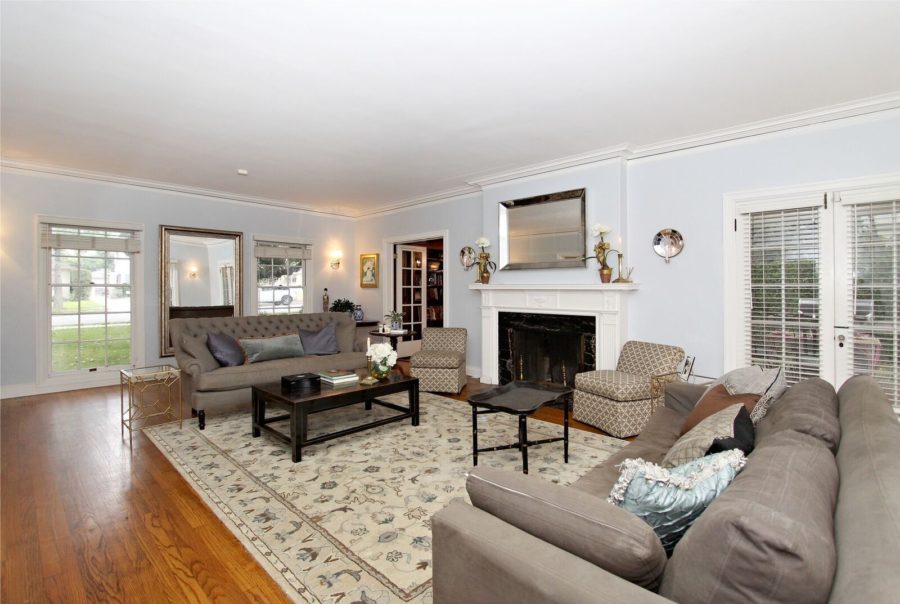 There's a Wood-Paneled Study with an angled fireplace wall: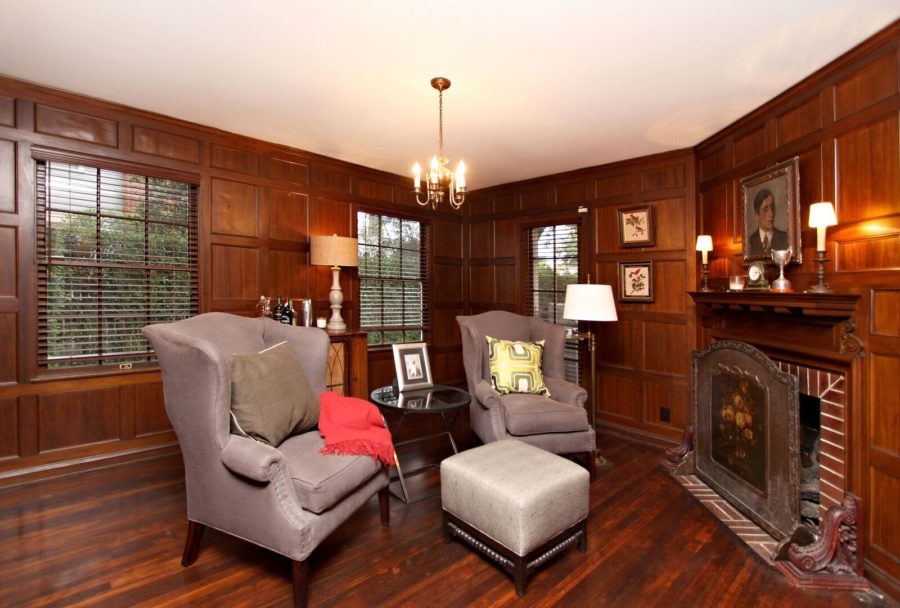 A Pale Pink Dining Room: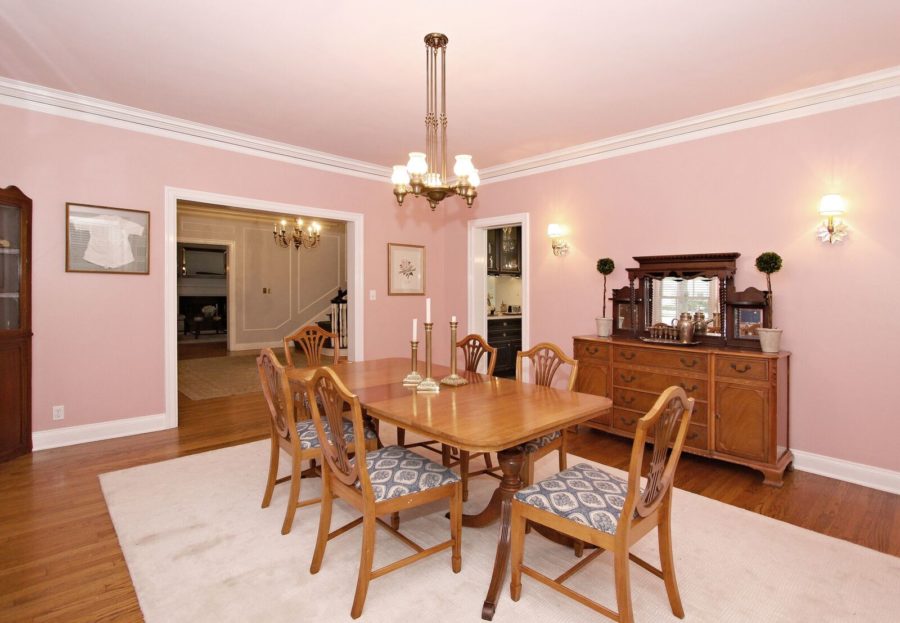 The Dining Room seen in "Guess Who:"
Upstairs Landing: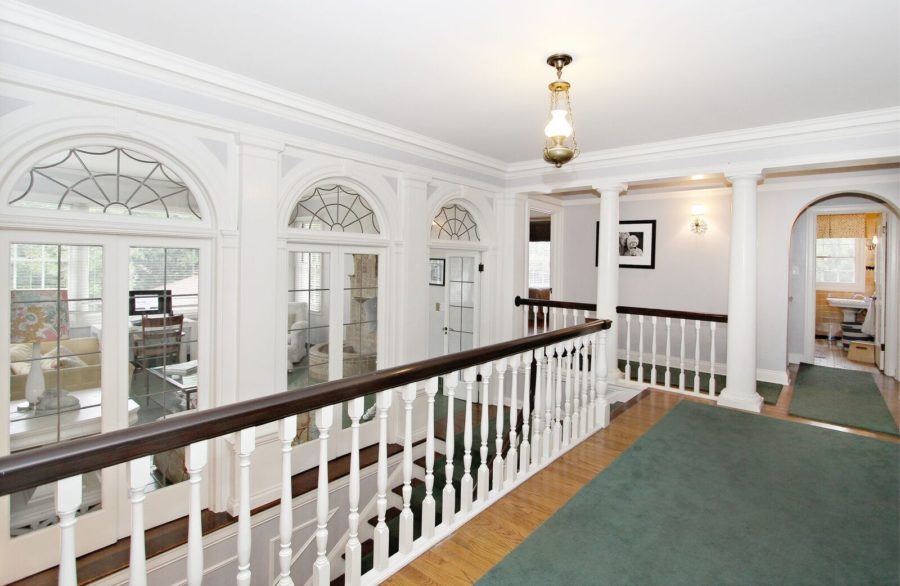 The Second-Story Sunroom: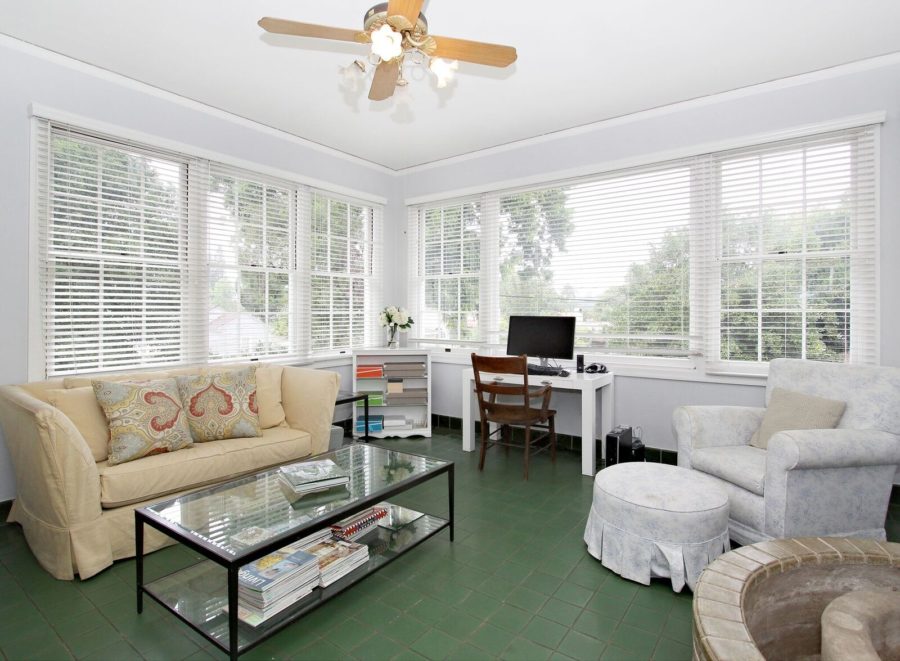 The Sunroom appeared in "Guess Who" with Zoe Saldana: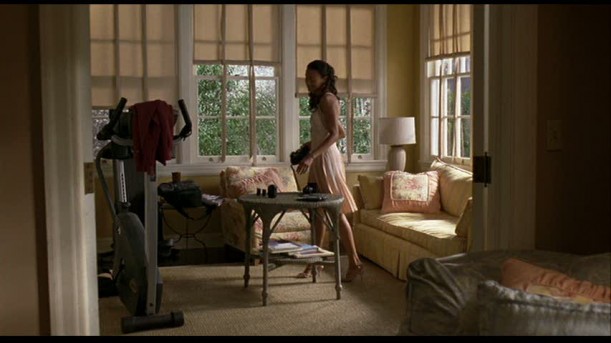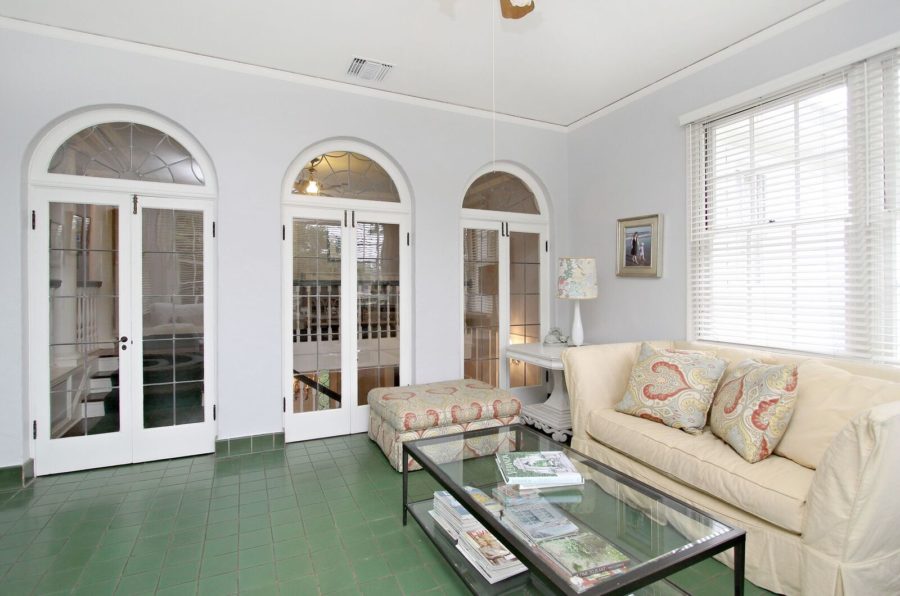 The house has 4 bedrooms, 4 baths, and 4,397 sq ft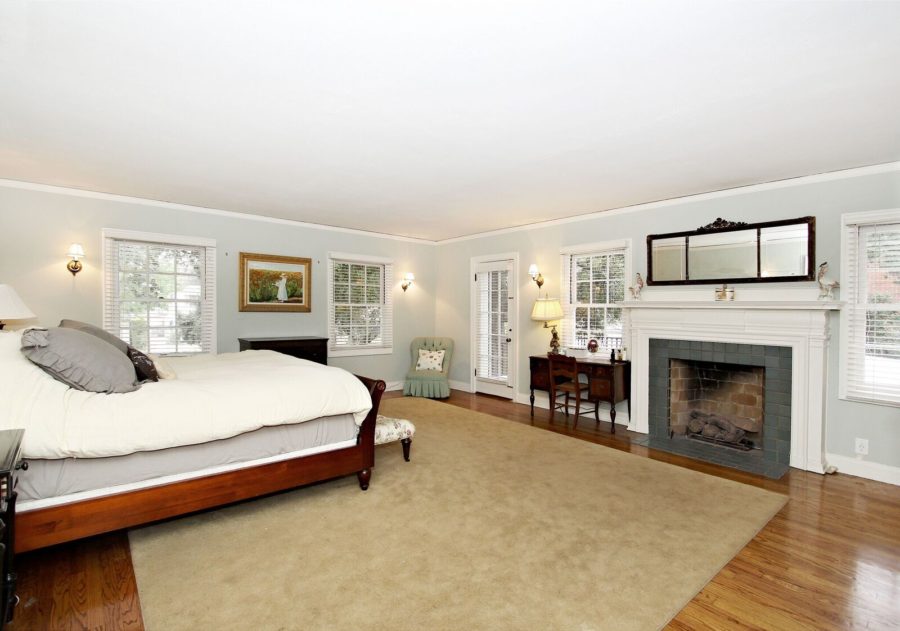 When the house was on the market in 2011 the kitchen looked like this: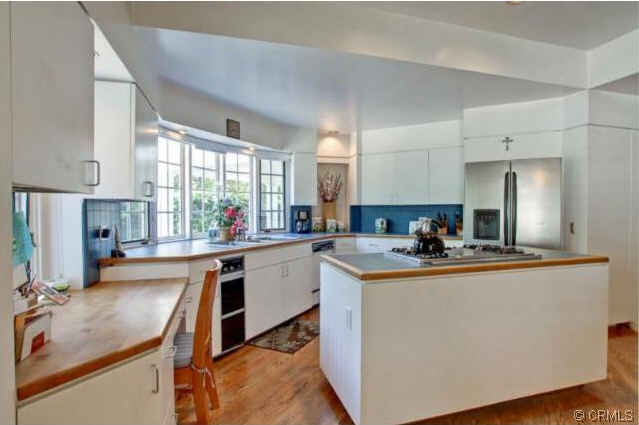 The Remodeled Kitchen Today: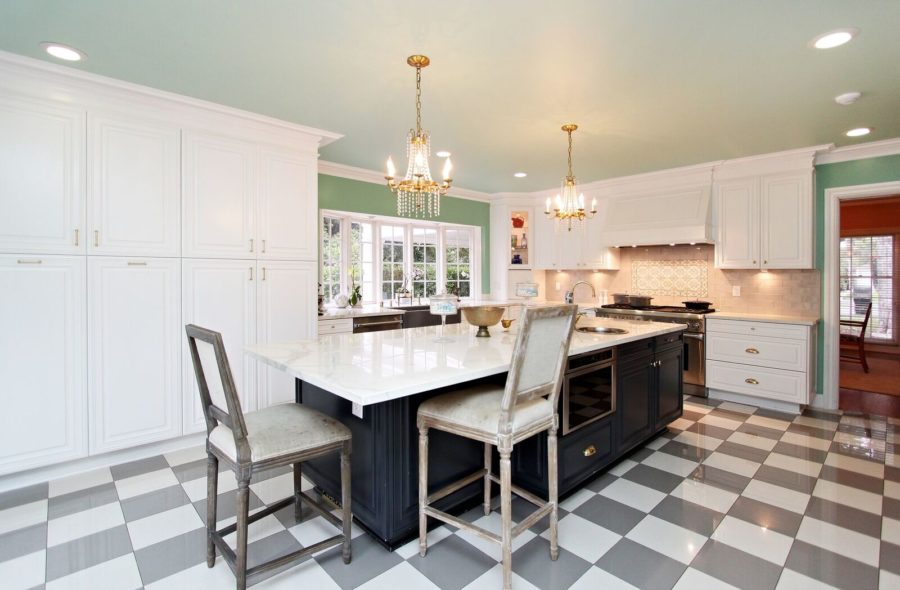 The listing says, "There is a wonderful new gourmet kitchen with top of the line Thermadore appliances including a 90-bottle wine fridge and French doors overlooking the expansive yard."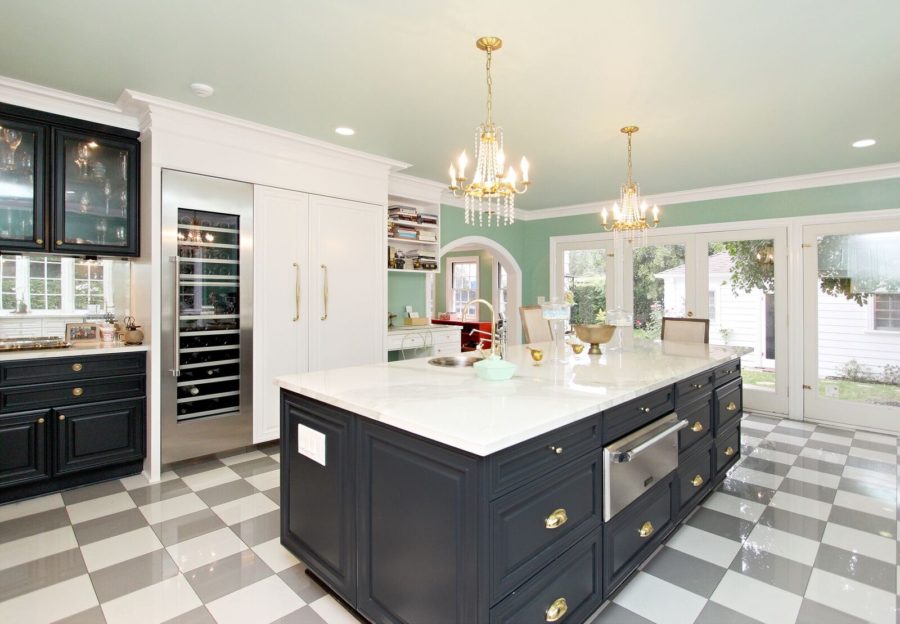 Listing agent Ann Gluck says, "Special houses like this rarely come along and what a great opportunity to own a piece of movie history."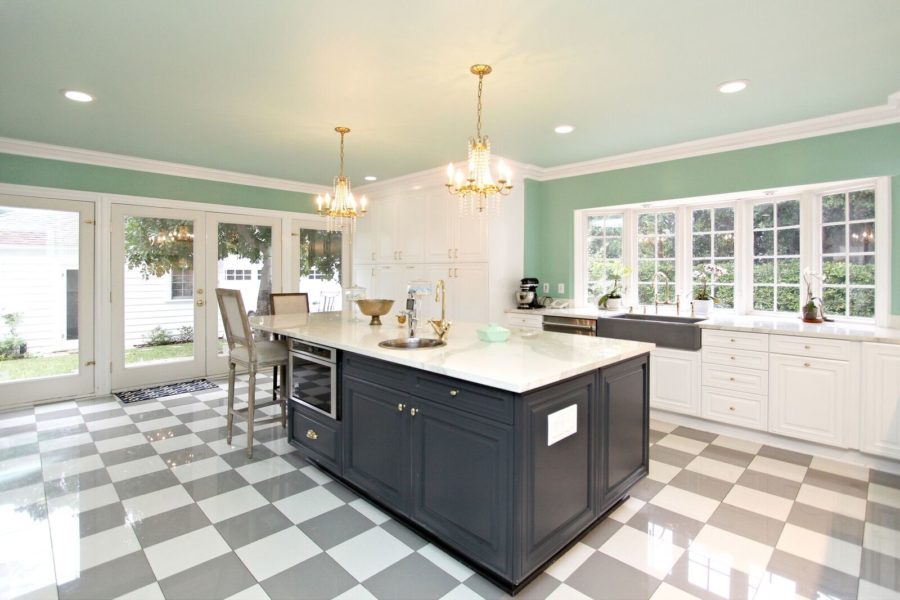 The Covered Patio: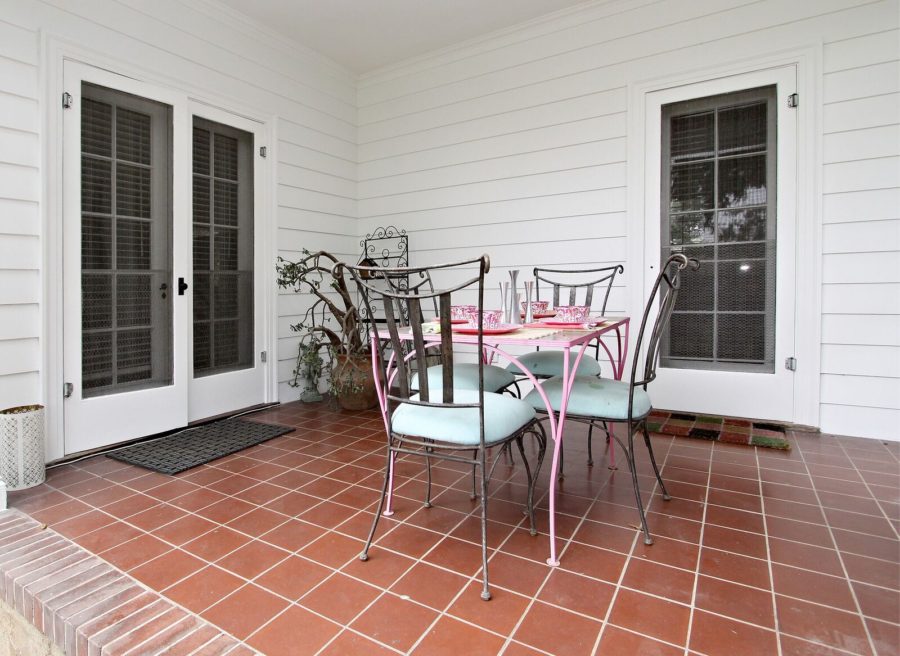 The Banks family dining outdoors on the patio in Father of the Bride: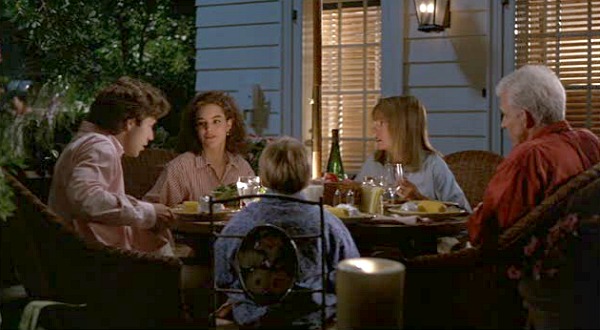 The Back of the House Appeared in Both Movies: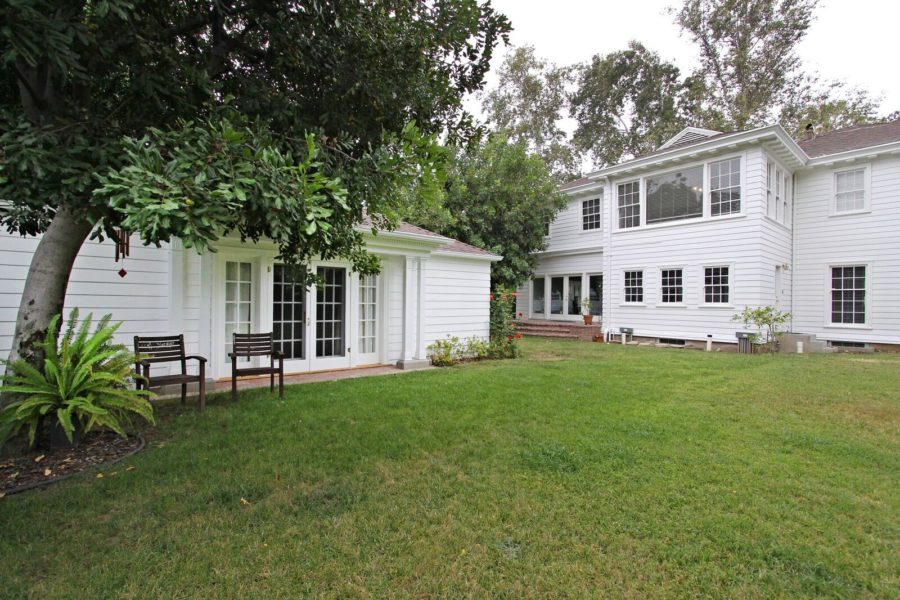 You can see the back has changed a bit since "Guess Who" was filmed here: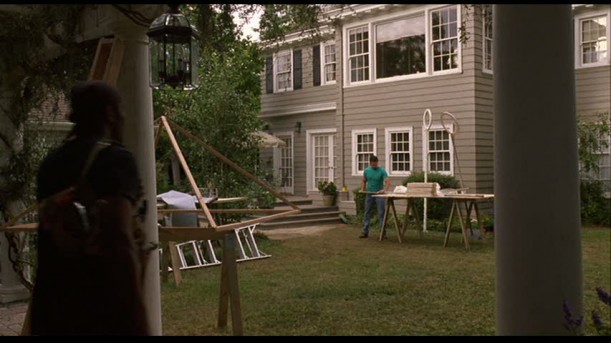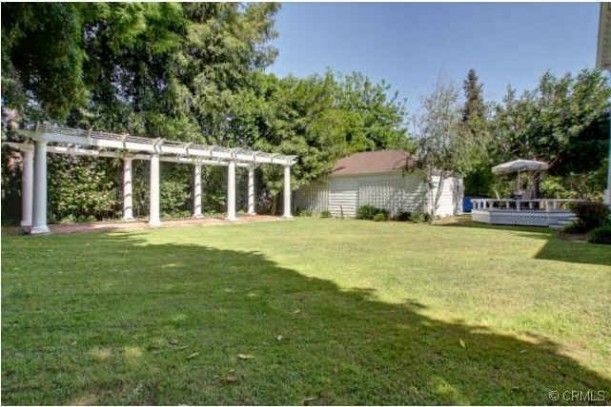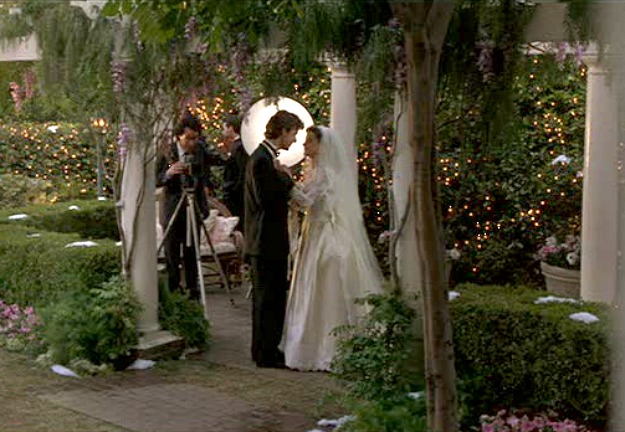 The House Then & Now: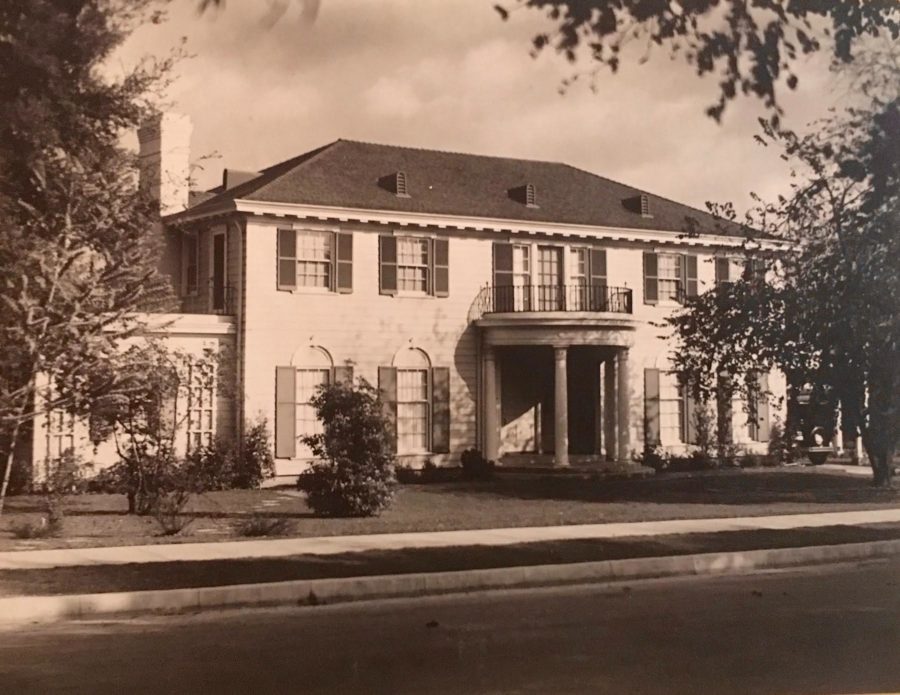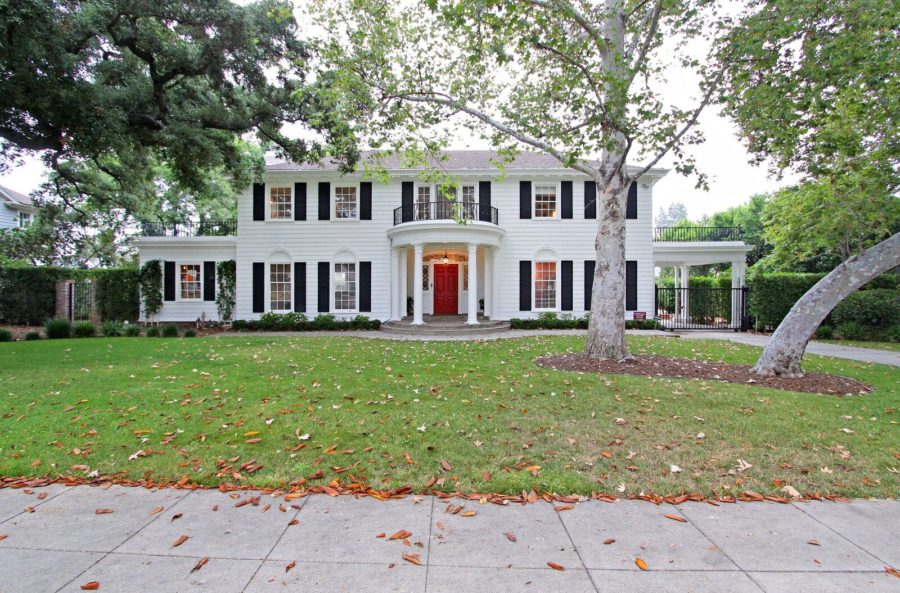 Thanks to Ann Gluck of Compass Real Estate for telling me about it! Asking price is $1.998 million. Check the listing for more information (photo credit: Sara Lauder). You can see how the house looked in 2011 when it was on the market here and read more about the FOTB sets here! 🙂

(Visited 71 times, 2 visits today)