This stately home in San Francisco was built in 1893 and starred in the 1993 movie Mrs. Doubtfire with Robin Williams and Sally Field. It's on the market for the first time since the late '90s, which means we finally have a chance to see inside the real house and compare it to the rooms we saw onscreen. Take a look!

The "Mrs. Doubtfire" House in Pacific Heights
I prefer the new (old) door on the house today:
The listing says:
Enjoying a superb Pacific Heights address 3 blocks east of the famed Gold Coast, this iconic Victorian residence on a wide corner lot is the perfect blend of refined grace from its circa 1893 heritage combined with modern luxury. Designed by Architect Joachim B. Mathison, this light-filled, three-level residence, with elevated entrance from the street, proudly portrays many original details such as fine hardwood floors, classic millwork and moldings, and leaded glass windows.
The entry hall in the movie: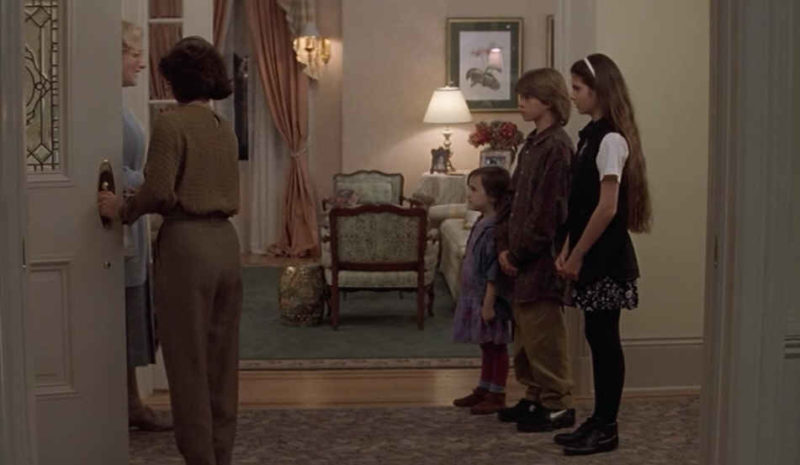 The hardwood floors had the same inlaid pattern in the movie as it has in the listing.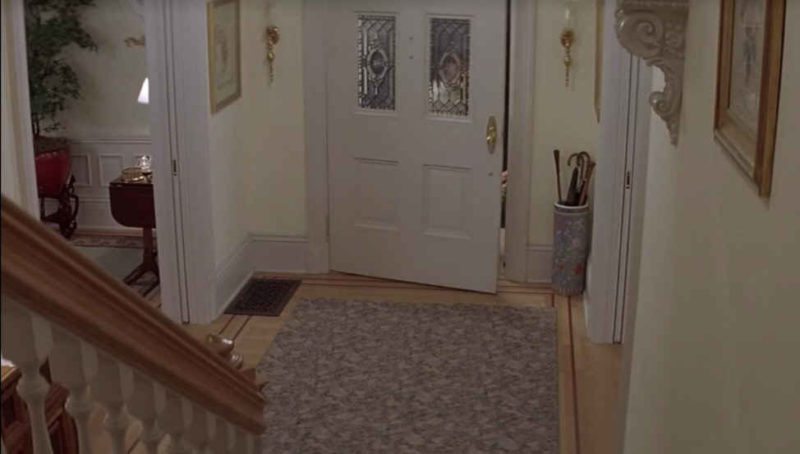 The living room in the listing:
The agent says:
The formal rooms are stately in character, complemented by the home's signature window-lined turrets at each side. Plantation shutters add a finishing touch to the graceful curve of the windows in the public rooms. Banquette seating with integrated storage wraps beneath the windows in the formal dining room and front bedrooms.
The movie version of the room had built-in bookshelves on either side of the fireplace: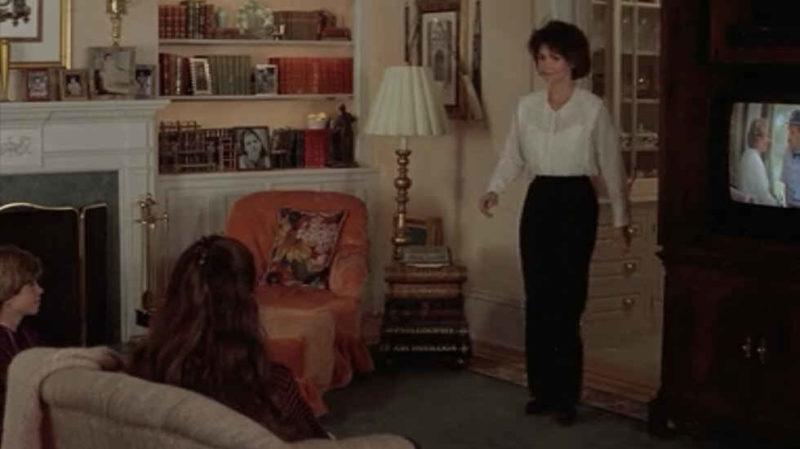 Field's character Miranda gave the real address in the movie (2640 Steiner), making it a popular tourist stop!
The house last sold for $1.395 million.
This screenshot from the movie shows the living room and entry door from the same angle: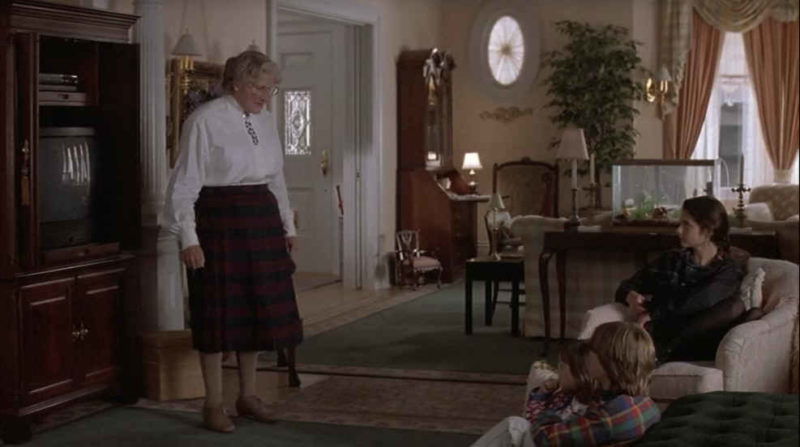 Some of the interiors were reportedly built in a 100,000-square-foot warehouse in the Richmond district.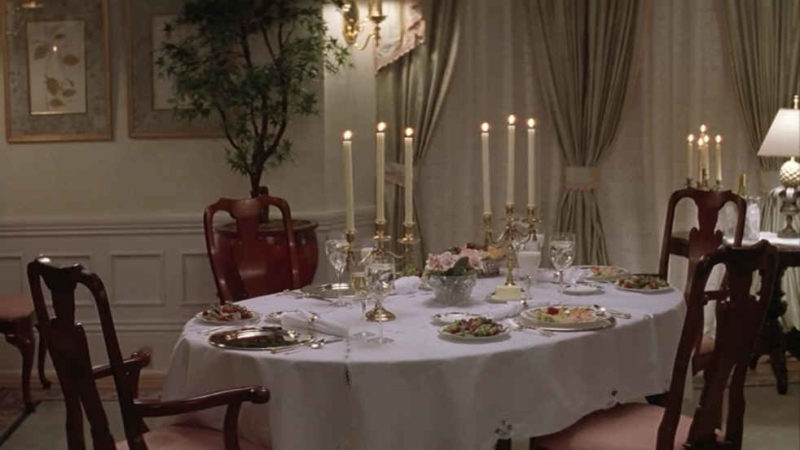 The listing says:
A chef's kitchen is a masterful remodel that seamlessly combines with the home's original appeal. White cabinetry is topped in contrasting granite slab and a suite of Wolf stainless steel appliances includes a commercial-style gas range.
The kitchen in the movie: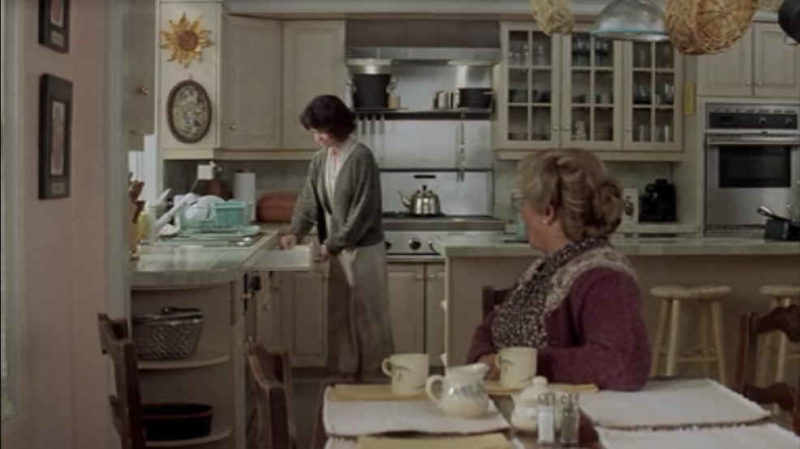 The countertops were tiled, something we don't see a lot today.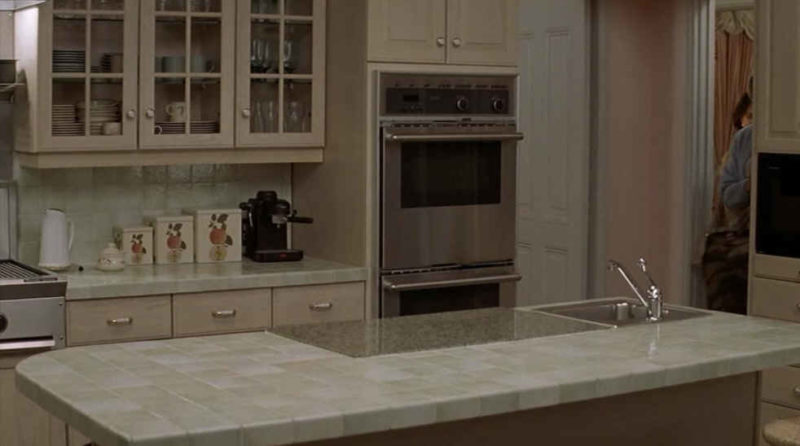 The real kitchen has a similar layout:
The Staircase:
The movie version of the staircase was similar, but with a Victorian arch and leaded glass: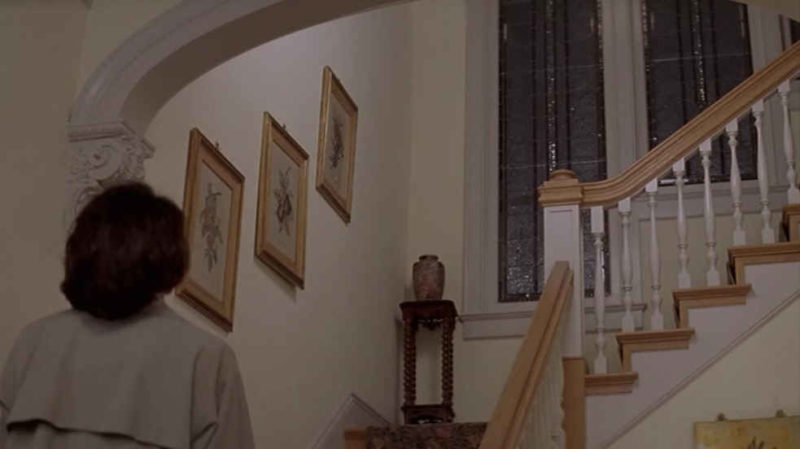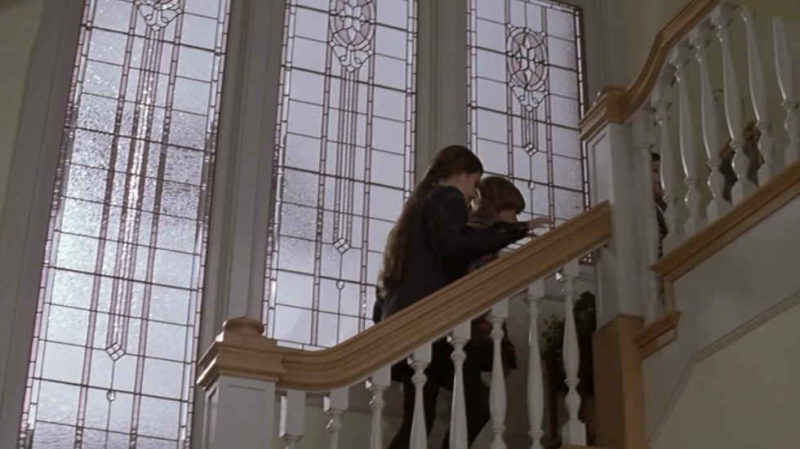 The Upstairs Landing:
The house has 4 bedrooms, 3.5 baths, and 3,300 square feet.
The master has partial views of the San Francisco Bay:
Lydia's bedroom in the movie: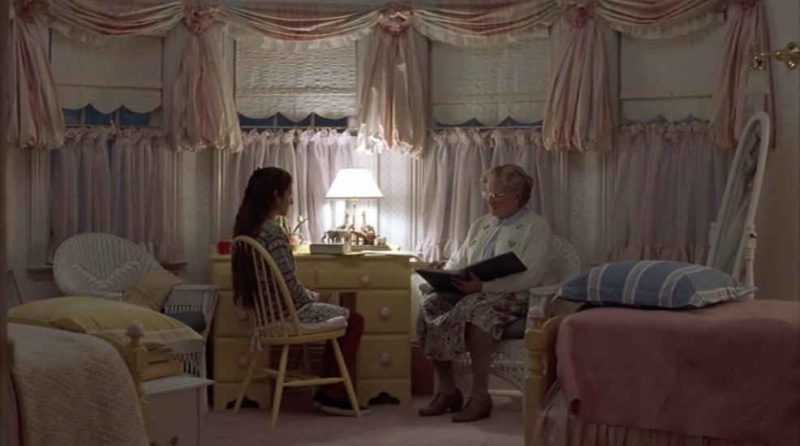 The upstairs landing in the movie: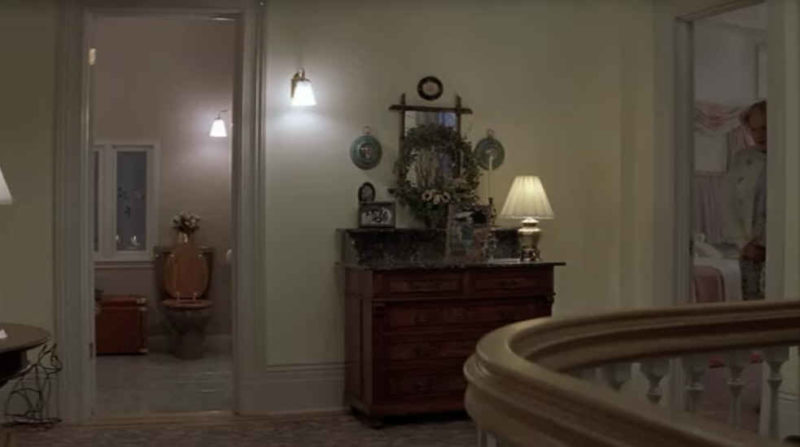 There's a private patio in back:
After Robin Williams died in 2014, fans left flowers and notes outside the "Doubtfire" house.
You can see photos of his (real) house known as Villa Sorriso here:
Did you know the movie was based on a British novel called Madame Doubtfire by Anne Fine?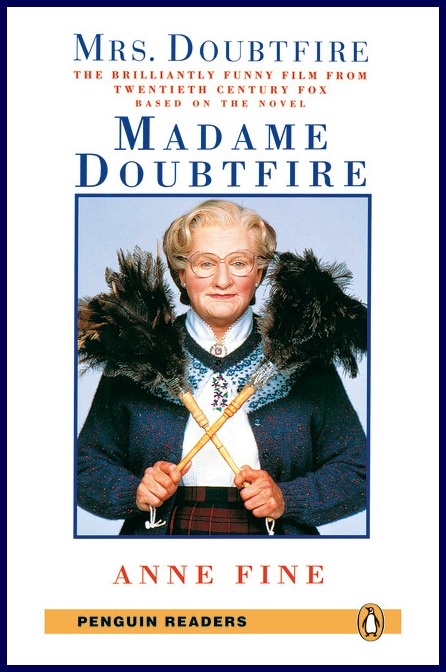 Here's how the exterior of the house looked in the movie in 1993…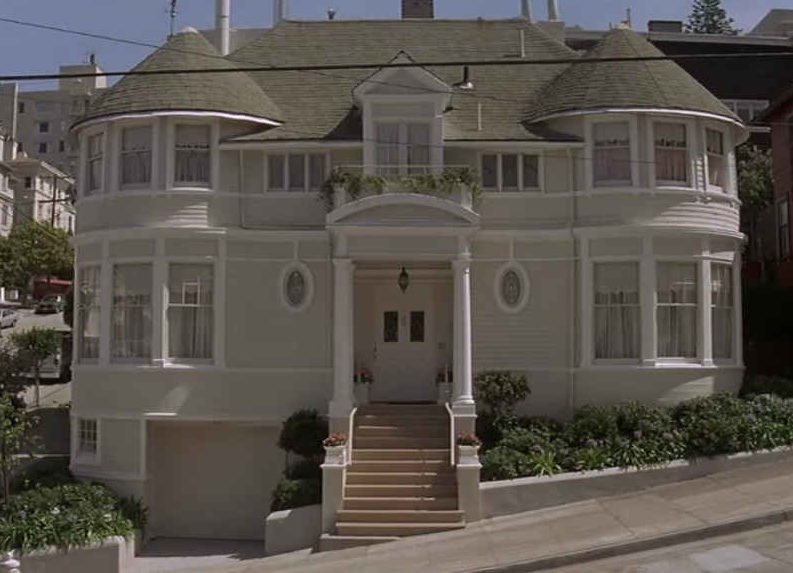 …and how it looks in the listing today:
Want to live in the Mrs. Doubtfire house and be the envy of movie fans everywhere? They're asking $4.45 million. For more info, check the listing and my original post about the house and sets! 🙂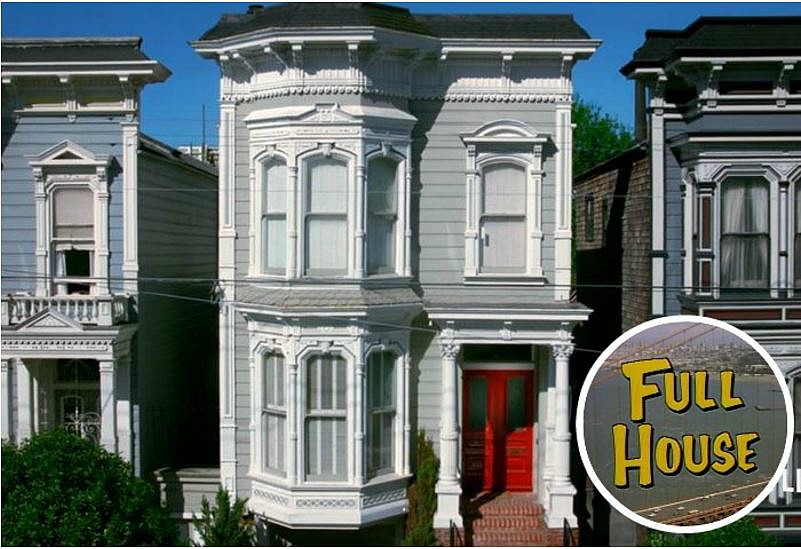 *Amazon affiliate links in post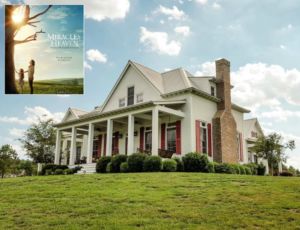 Did you see the inspirational Jennifer Garner movie Miracles from Heaven and fall in love with the Beam family's charming white farmhouse like I did? Then you'll understand why I…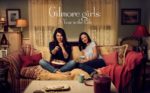 Raise your hand if you gobbled up the new "Gilmore Girls" episodes on Netflix after Thanksgiving! I couldn't focus on anything else until I had watched all…