Remember the 2010 movie Life As We Know It? Katherine Heigl and Josh Duhamel played two people thrown together when they got custody of their friends' daughter Sophie. It was cute enough, but what really made an impression on me was the Colonial-style house they inherited along with her. It's on the market in Atlanta right now, so let's take a look!

The Colonial-Style House from "Life As We Know It"

Production Designer Maher Ahmad says finding the right house for the movie was key:
"For the exterior, we settled on a Colonial-style house on a very pleasant street, with a bit of a curve and a little bit of a hill, providing good angles on the house."

The real interiors inspired the sets they designed for the movie.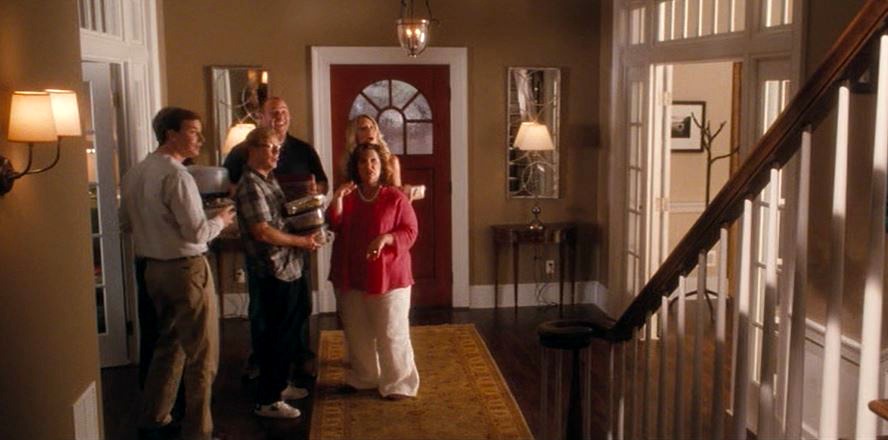 Listing Photos of the Real Interiors Today:
The listing says:
Immaculate renovation in the heart of Brookhaven! Open foyer, dining room, spacious living room with fireplace and arched doorways to an intimate card room with wetware. Study with fireplace leads into a screened porch perfect for relaxing! Finished daylight lower level and a private backyard.
The Dining Room in the Movie: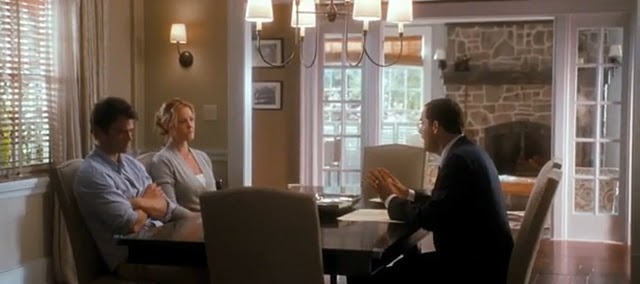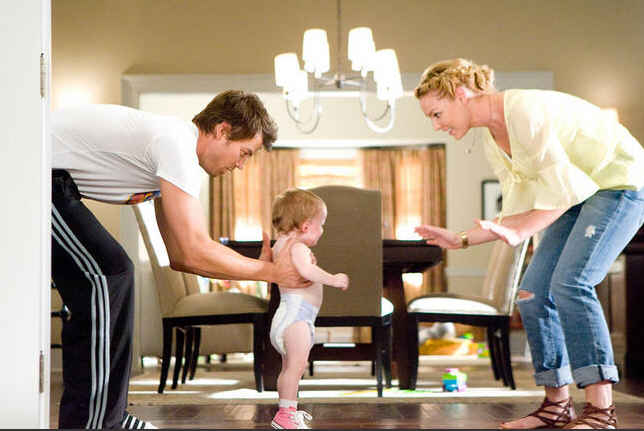 The house was built in 1945 but has been updated so much it almost looks new.
The Living Room in the Movie: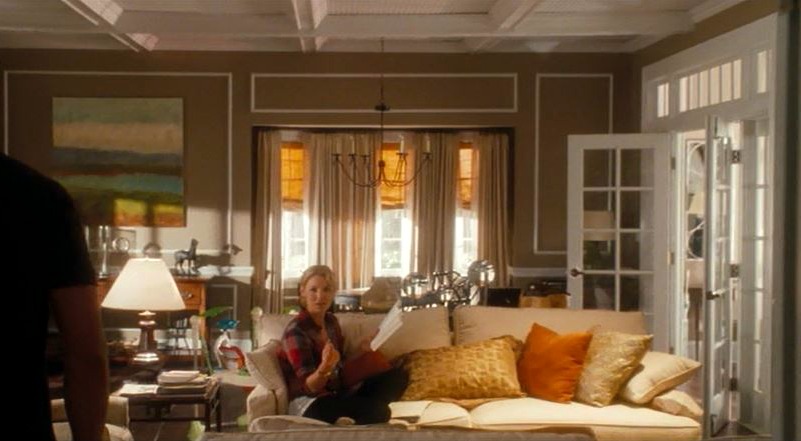 The house has 5 bedrooms, 7 baths, and 5,072 sq ft.
The Kitchen:
The kitchen looked different when the house was on the market in 2010.
The listing says:
Chef's kitchen with center island, Viking Range, Subzero fridge, 2 dishwashers, wine cooler and ice maker. Breakfast area opens into an inviting family room with stack stone fireplace and covered morning porch.
The kitchen in the movie was huge:

It had white cabinets, black countertops, and a large stone fireplace.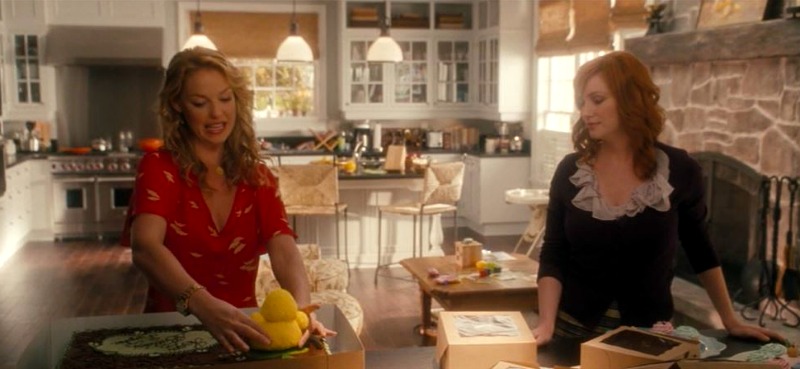 The Production Designer says all the appliances on the set were functional because they wanted to show Holly (Heigl) really cooking.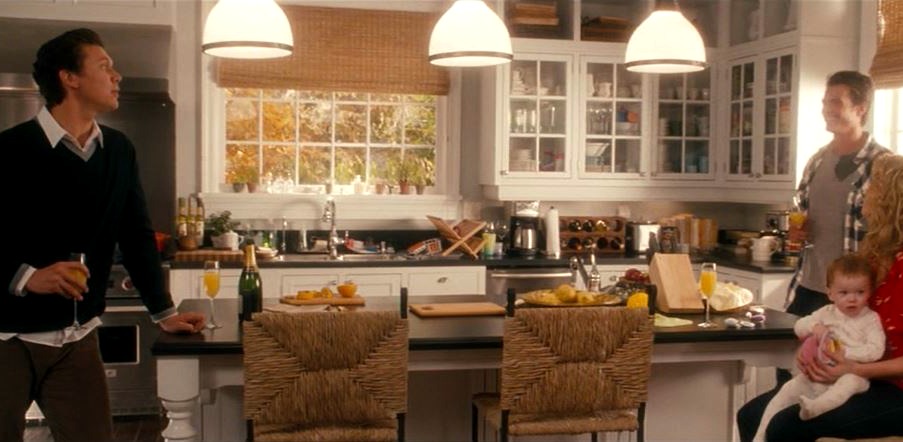 Producer Barry Josephson says they asked the design team to create a warm and happy home:
"After the tragedy they've just gone through, we couldn't have them move into a house that was somber. It needed to feel like Holly and Messer would be off to a fair start if they were living there."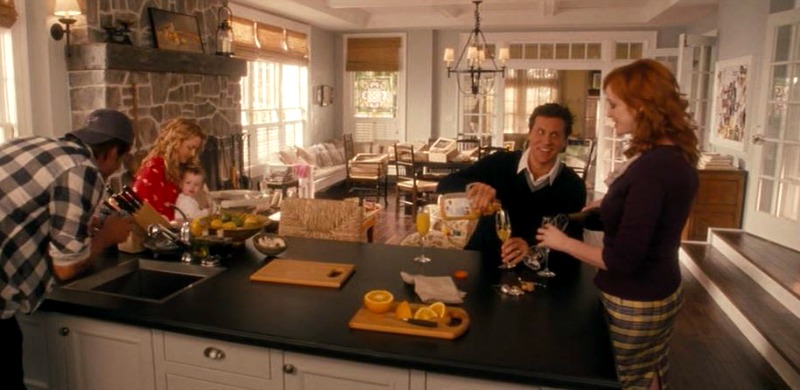 Screened Porch:
Backyard:
The back of the house appeared in the movie, too: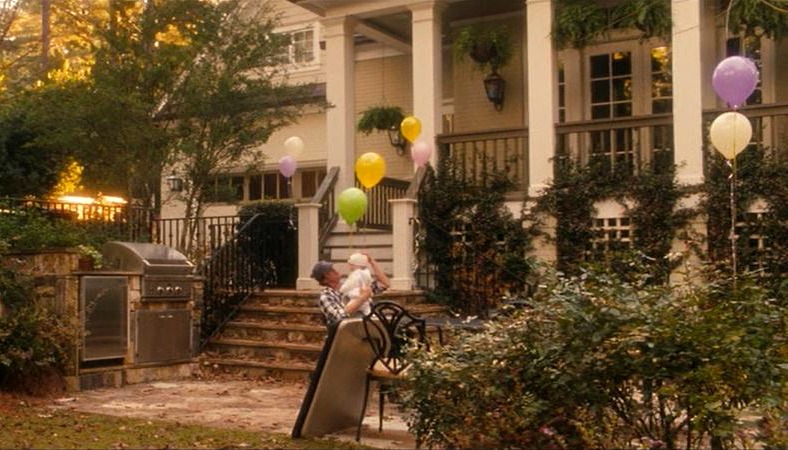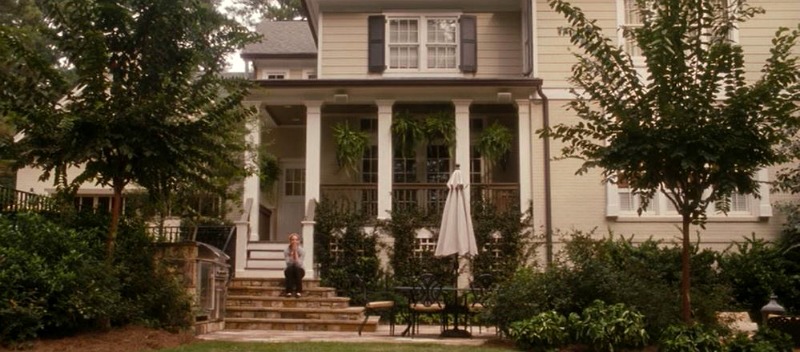 Director Greg Berlanti said, "The house was pretty beautiful. I think most of us wanted to live there!"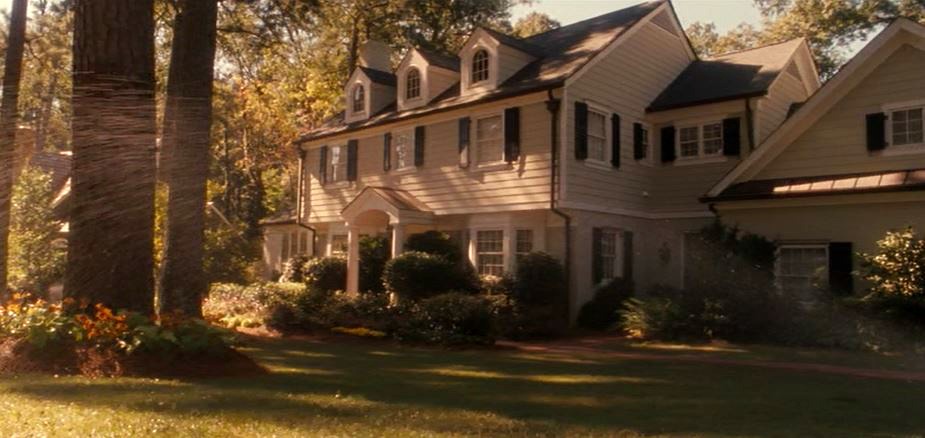 The front of the house today:
Want it? They're asking about $1.5 million. Visit the listing and video tour for more information. And check out my original post about the house from 6 years ago to see how it's changed since then! 🙂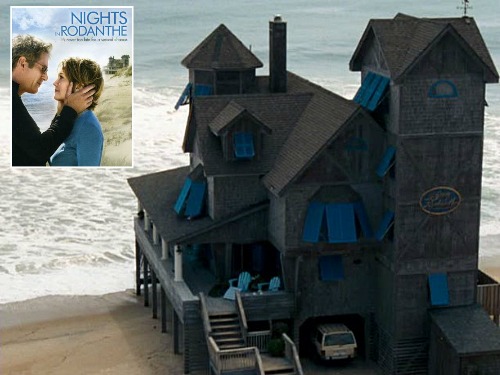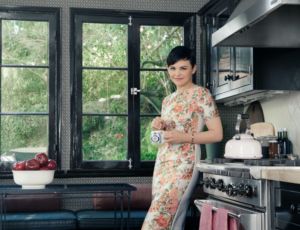 "Once Upon a Time" co-stars and real-life couple Ginnifer Goodwin and Josh Dallas are selling the charming older home she bought almost a decade ago…
The Hillside Schoolhouse, a classic one-room schoolhouse from the 1800s, was lovingly restored and converted into a boutique inn in Lumberland, New York. It's on the…