In the 1990s, this cabin in South Lake Tahoe was the filming location for two hit movies: The Bodyguard, starring Whitney Houston and Kevin Costner, and City of Angels, starring Nicolas Cage and Meg Ryan. It's on the market, so let's compare how it looked then to today!

The Cabin from "The Bodyguard" and "City of Angels"
The listing says:
Truly one-of-a-kind Fallen Leaf Lakefront retreat perfect for buyers who seek privacy, serenity and four-season outdoor enjoyment! This 3,000+ square foot architectural masterpiece is situated on 2.74 extraordinarily secluded acres of gently sloping property with 197 feet of Fallen Leaf Lake frontage and a 76-foot deep-water pier.
Architect Paul Hamilton designed "Tallac House" in 1969.
In "City of Angels," Meg Ryan retreats to her uncle's cabin in Lake Tahoe.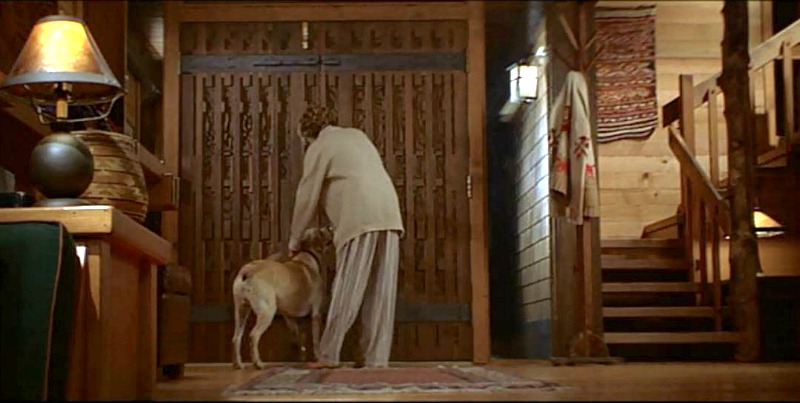 We see the distinctive wood doors when she opens them to Nicolas Cage.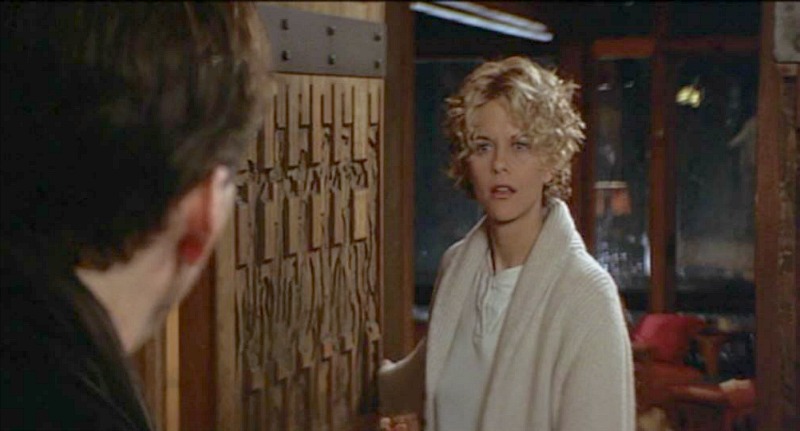 The Living Room:
A scene from "The Bodyguard" that took place in the living room by the stone fireplace: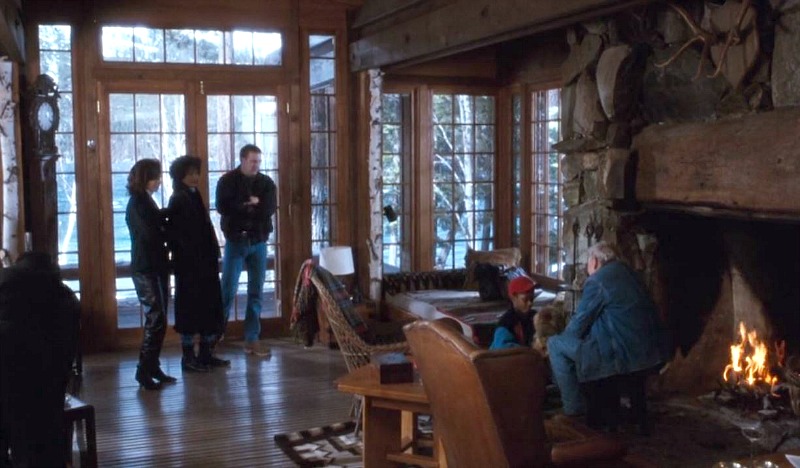 Meg Ryan and Nic Cage by that same fireplace in "City of Angels:"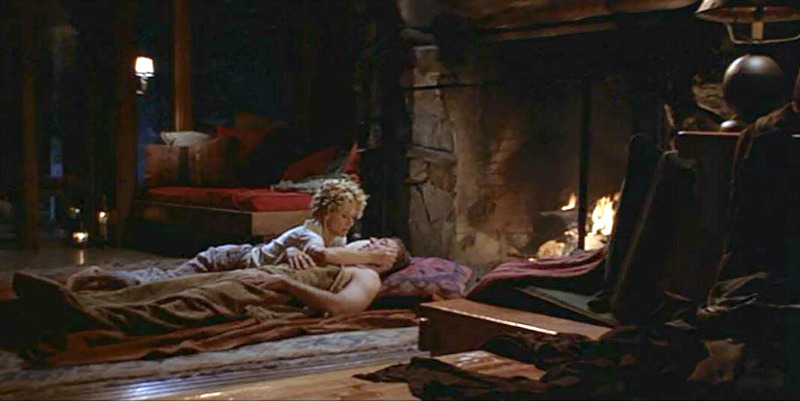 The windows have been changed, but that red bench is still there:
The Kitchen:
Ralph Waites and Whitney Houston in the Kitchen:
She was so beautiful in this movie. And that voice!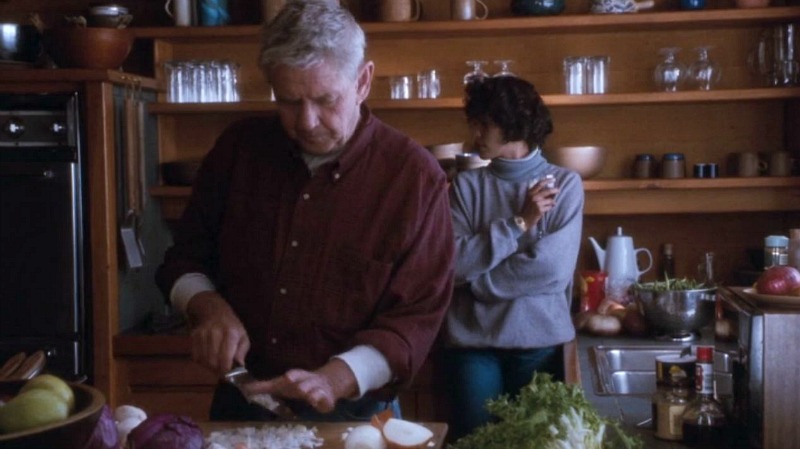 The Dining Room in "The Bodyguard:"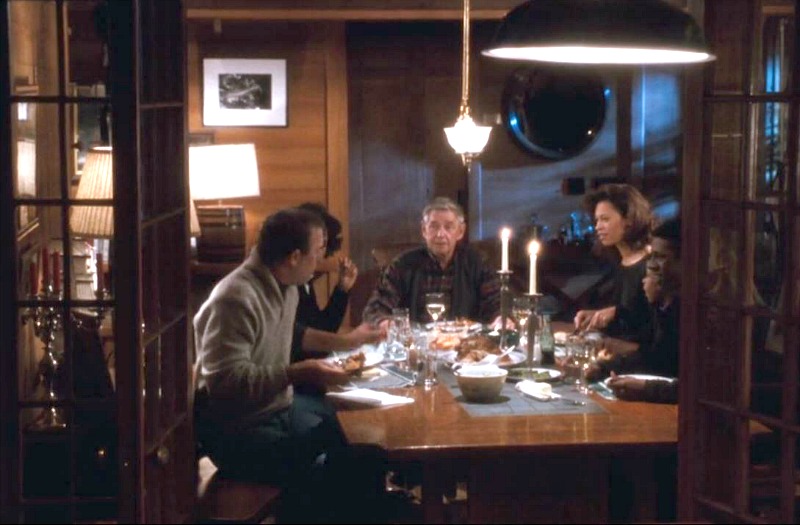 The table in the listing photo looks the same as the one they used in the movie:
Meg Ryan setting the table in "City of Angels:"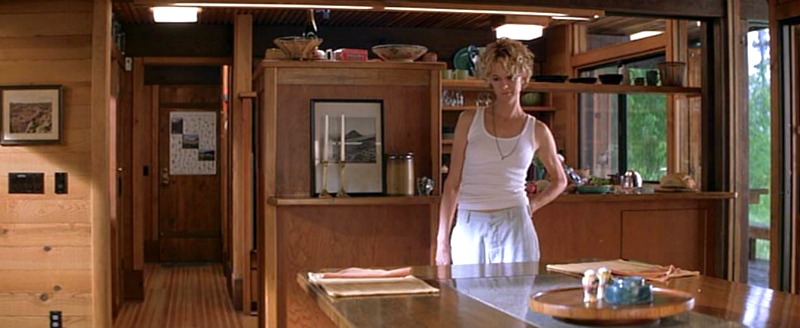 The cabin has 5 bedrooms, 3 baths, and about 3,000 square feet.
Nic Cage took a shower in this bathroom in "City of Angels:"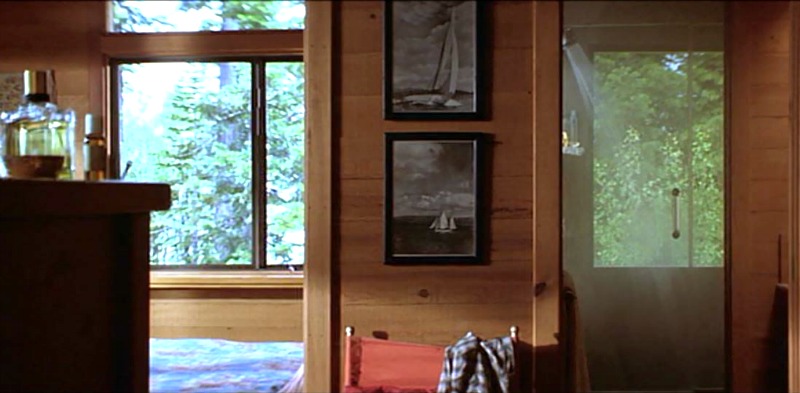 There isn't any drywall in the house. The floors, walls, and ceilings are all wood.
There are views of Fallen Leaf Lake and Mount Tallac from each of the bedrooms.
Fallen Leaf Lake is a mile south of Lake Tahoe, near the California-Nevada state border.
In "City of Angels," Meg Ryan's uncle's cabin is said to be "on the Nevada side."
TRIVIA ALERT: Rachel (Houston) lived in the same Beverly Hills mansion featured in "The Godfather:"
The historic house went on the market in 2014 for $135 m.
"A lot of men could have played that role. But you, Whitney, were the only person who could have played Rachel Marron. I was your pretend bodyguard once. And now you're gone too soon."
Her (real-life) house sold to a Whitney fan in 2014:
In "Bodyguard," Frank dove off this pier to save Rachel's son from a boat that exploded moments later:
Frank greeting his dad at the cabin: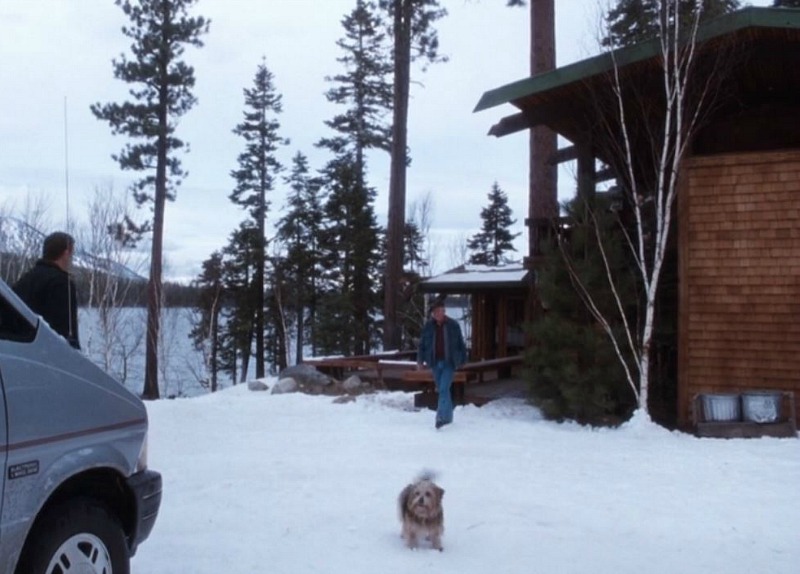 The listing says, "Marvel at the lake and mountain views from EVERY window in the house."
Want it? They're asking $6.75 million. Check the listing with agent Doug Rosner for more photos and information (thanks to Luciane for telling me about it!).

(Visited 56 times, 3 visits today)