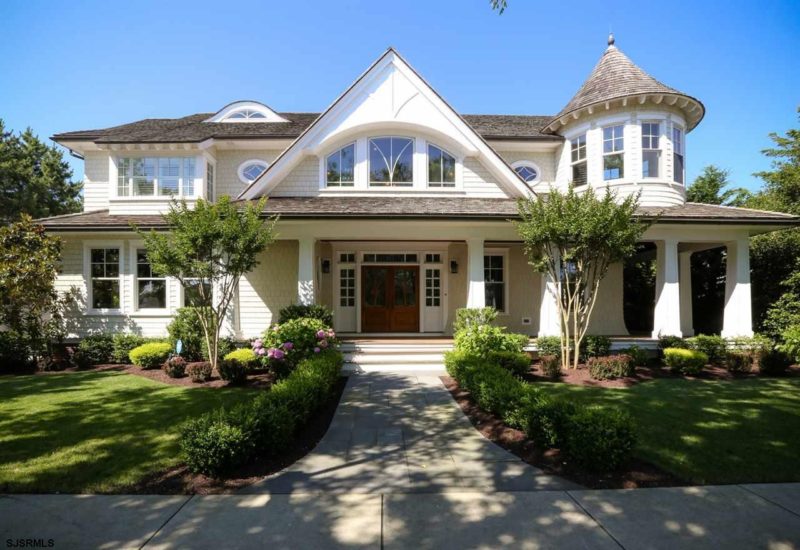 I first featured this house after it was built in 2012, and it has remained one of my most popular posts since then. It's on the market again, so I was excited to see how it looks today.
It's a three-story dream home that was built at the shore in Ocean City, New Jersey, and builder Mike Buck told me their goal was to add as many traditional details to it as possible, from glass doorknobs to a turret room.
Take a look!

A New House with Traditional Details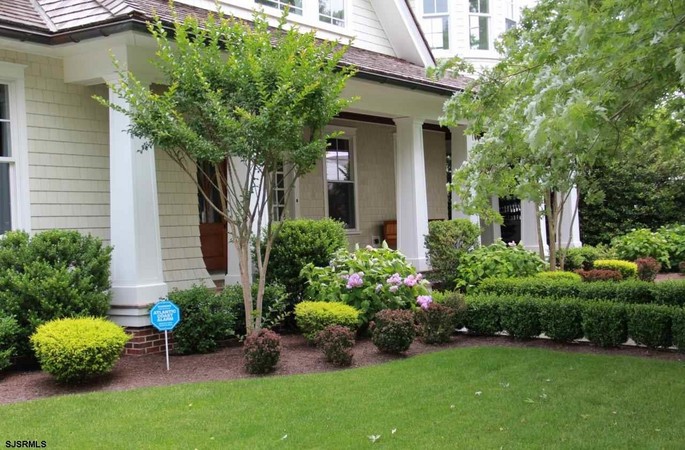 The house sold for $2.75 million shortly after I featured it in 2012.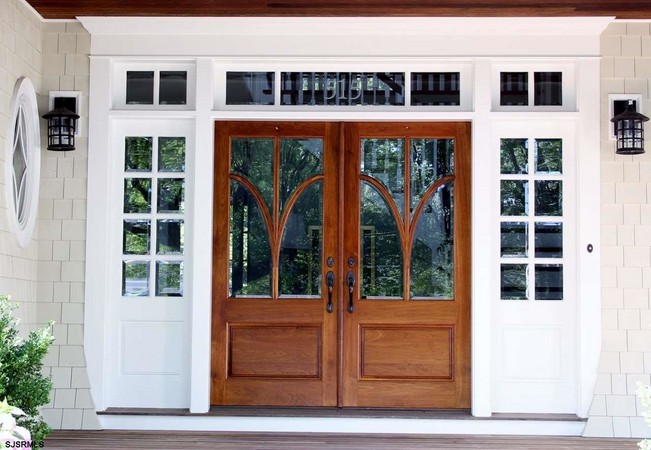 It's on the market today for $3.1 million.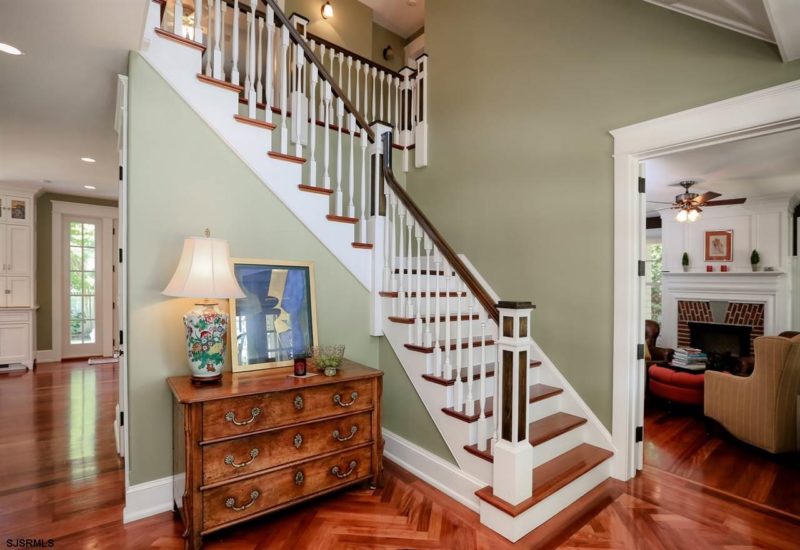 I recognize some of the furniture from 2012, including these chairs: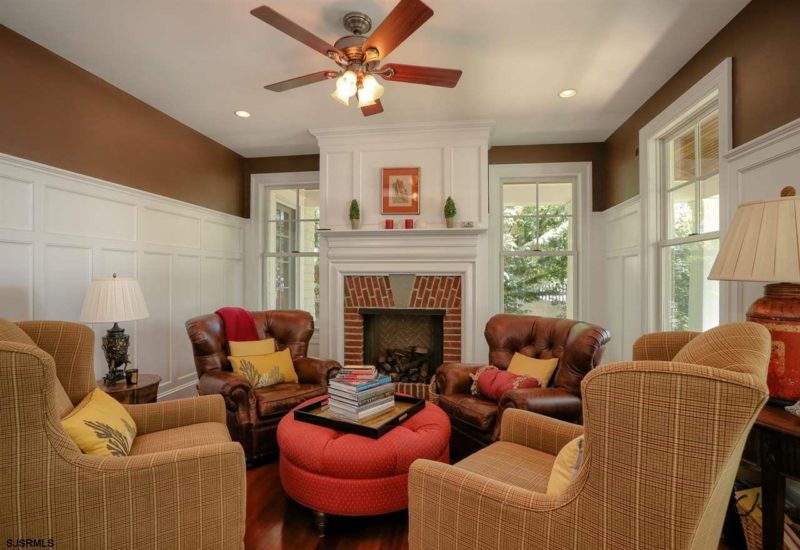 In the original photos, the paint color looked almost black, so I was surprised to see here it's clearly brown.

A pass-through with storage and a sink leads to the kitchen:
The kitchen is light and bright with lots of windows and white cabinets:
I especially love the big center island with the stained wood top: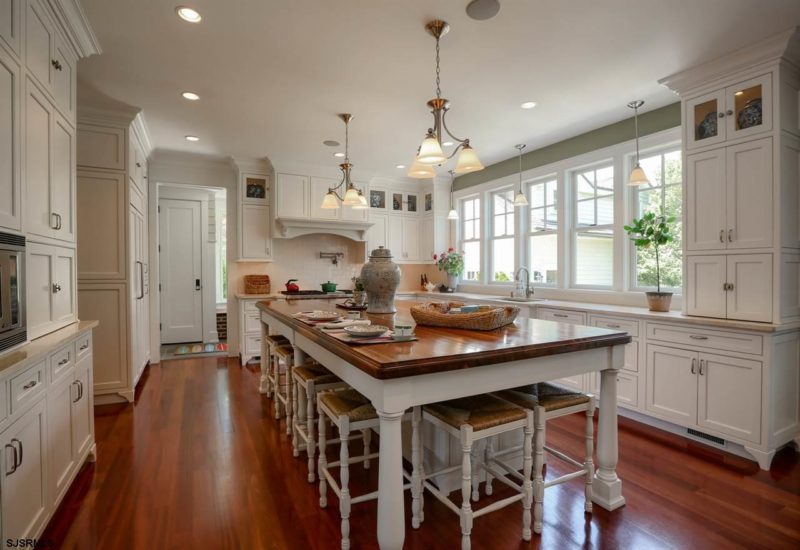 This photo from 2012 shows how the kitchen connects to the eating area and family room: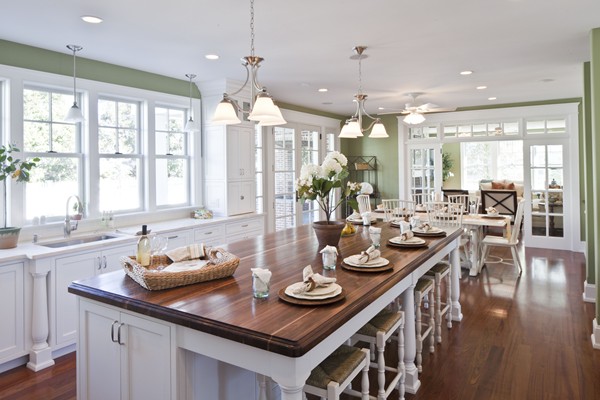 Glass doorknobs were another traditional detail the builder added: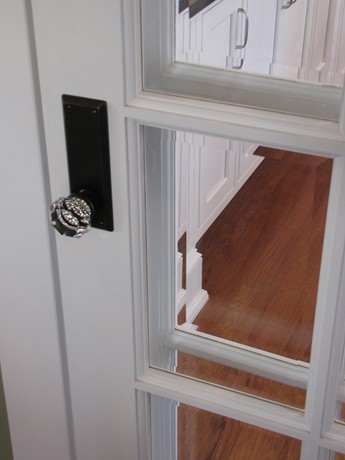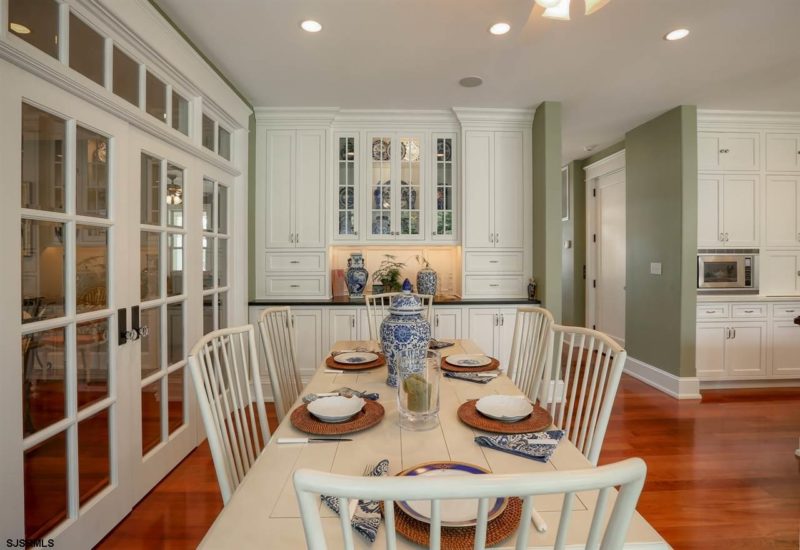 The listing says:
With cozy magnificence, this three-story customized home sits on a 100 x 100 lot, larger than most in Ocean City. A 5,000 square feet creation by Ocean City's premier builder, Mike Buck, this is a home at the shore, rather than a shore home. Distinctive inlaid wood floors with a stacked staircase meet you at the foyer.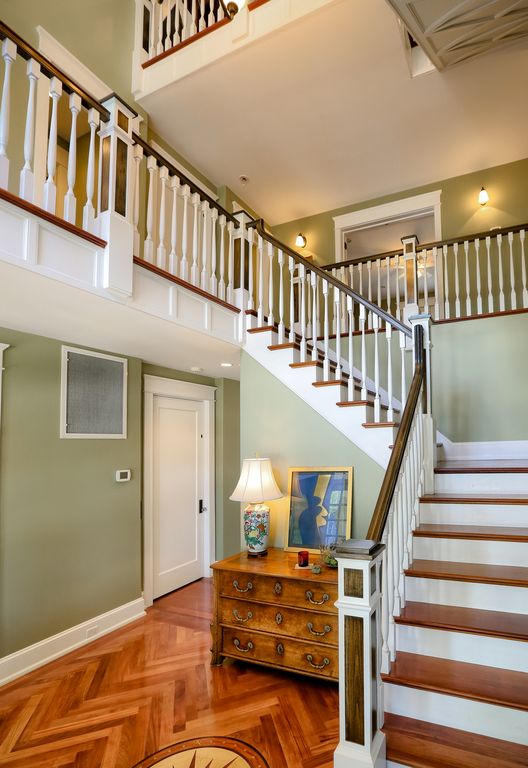 The house has 6 bedrooms, 7 baths, and 5,000 sq ft
The Master Suite:
A Sunny Sitting Area in Turret Room: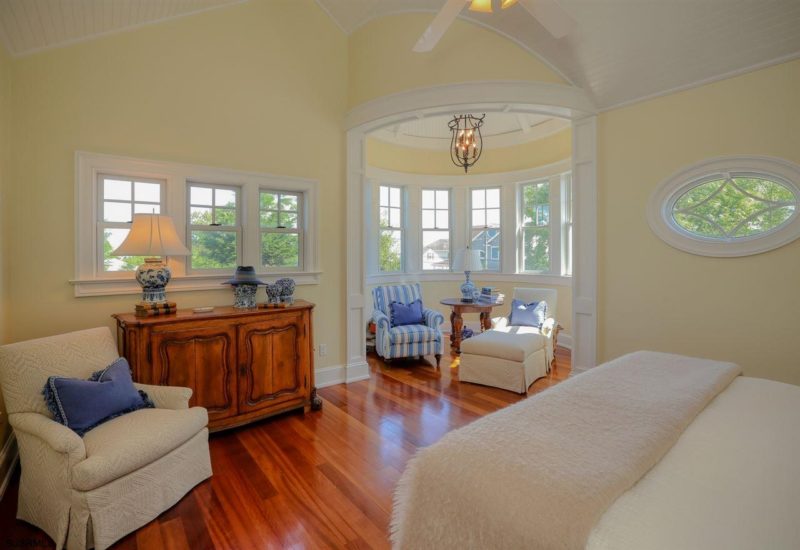 Blue and White Master Bath: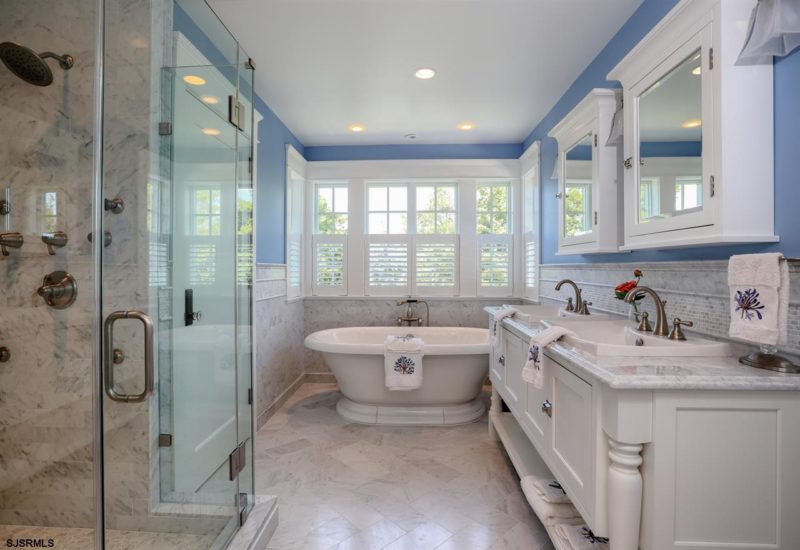 Three of the bedrooms are on the second floor, including the master.
The Third Floor Loft:
A cozy bedroom on the top floor:
A Den with Balcony:
The details in this house make a difference, from the trim under the staircase to the arched windows.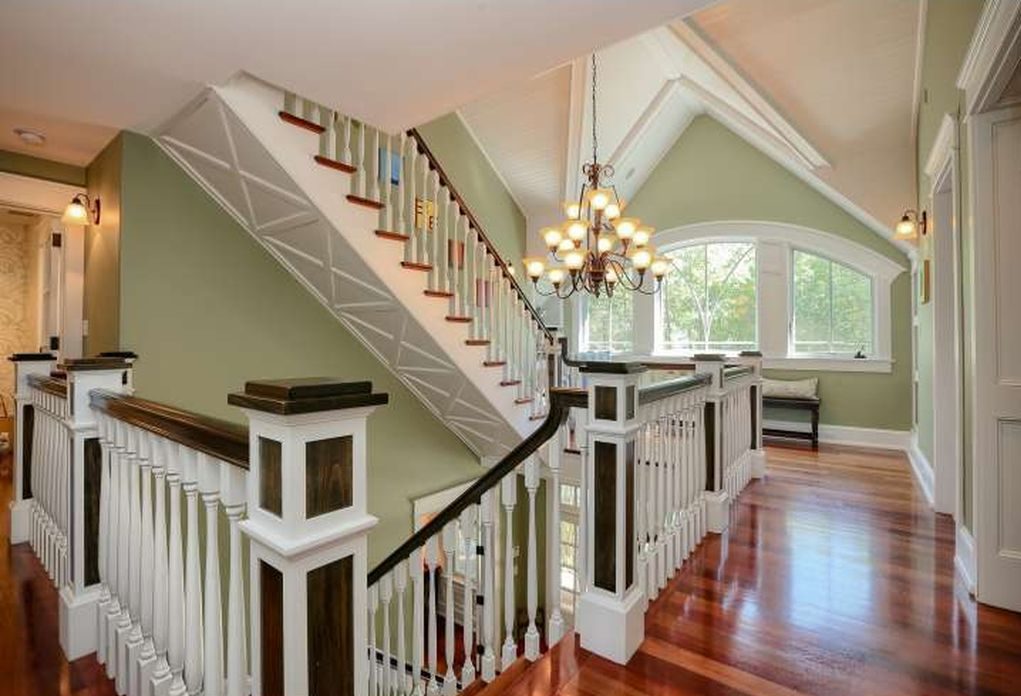 The dramatic three-story staircase is really a show-stopper.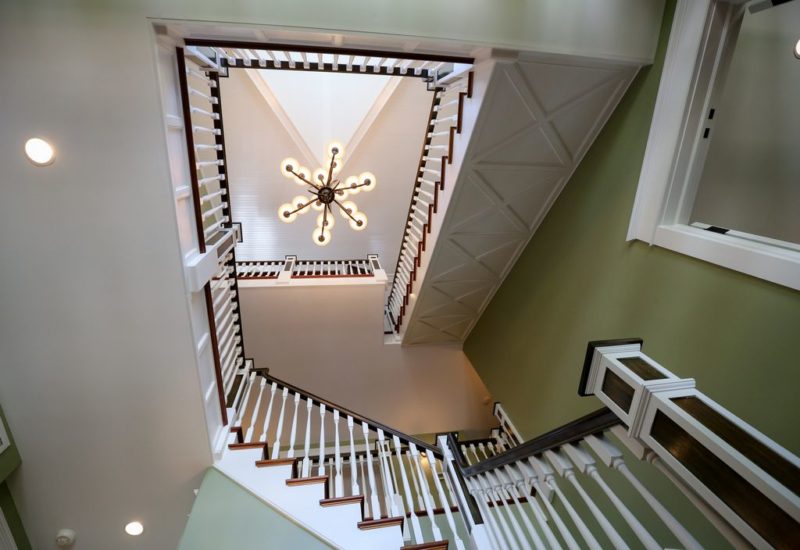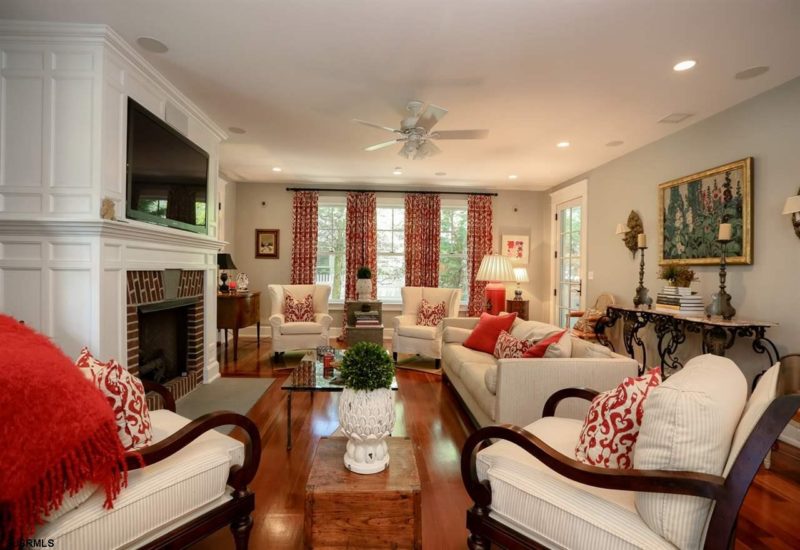 The mudroom includes a full bath and one of the home's two laundry rooms: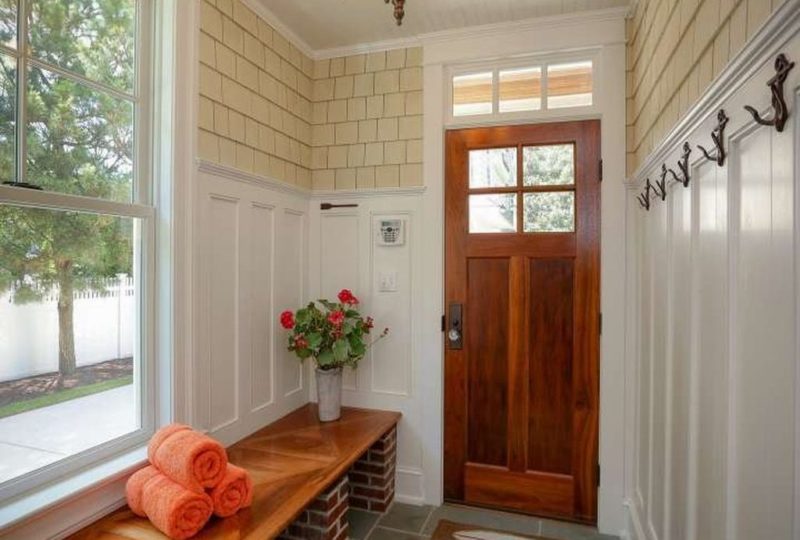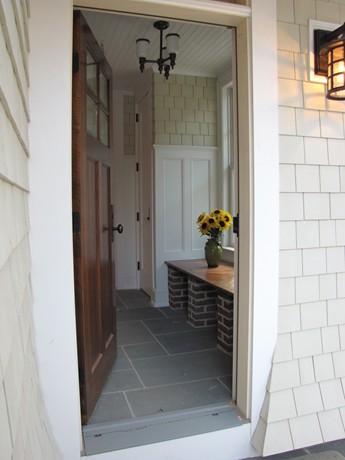 There are two custom patios — one open air and the other covered, with brick columns and a custom fireplace:
The heated, detached garage has a second story loft for additional recreation or storage:
There are four porches around the house.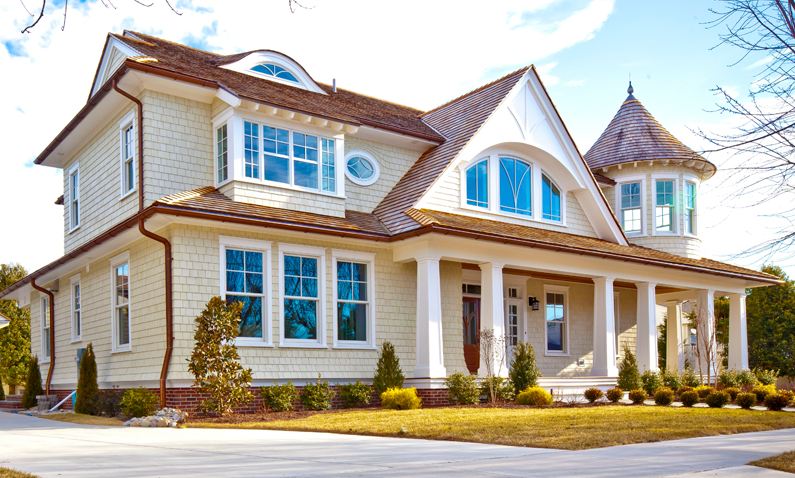 My original post about this house is one that has gone viral many times over the years on social media sites. I think there's something about a new house built with traditional details that appeals to a lot of us! Check out the photos from 2012 to see how the house looked then and the current listing for more information. 🙂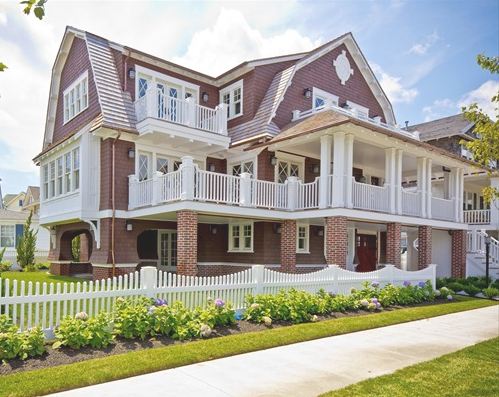 (Visited 18 times, 1 visits today)