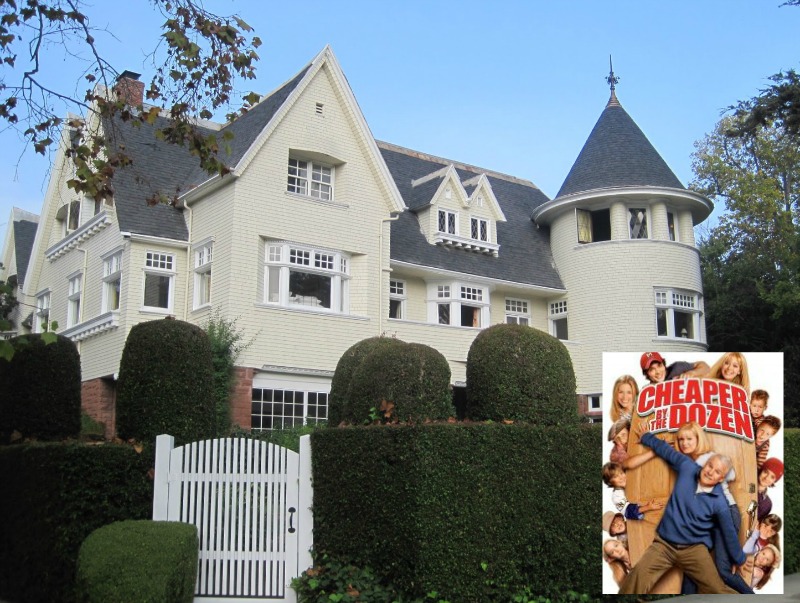 For me, the most memorable thing about the 2003 "Cheaper by the Dozen" remake starring Steve Martin and Bonnie Hunt was the big old house where the Baker family lived with their 12 kids. It was supposedly in Evanston, Illinois, but the three-story Victorian mansion is actually in L.A.'s Hancock Park neighborhood. I was excited to see it's on the market now, so we can finally get a look inside!

Cheaper by the Dozen Victorian
I looked up the house on Google Street View and "drove around" the neighborhood a bit, taking screenshots of the house from each angle. It's a big place! The listing says it's a whopping 12,565 square feet.
The house was built on another property in 1890s by Isaac Newton Van Nuys and moved here by his son J. Benton Van Nuys in 1915. I can't imagine the job that must have been!
How the House Looked in the Movie (2003):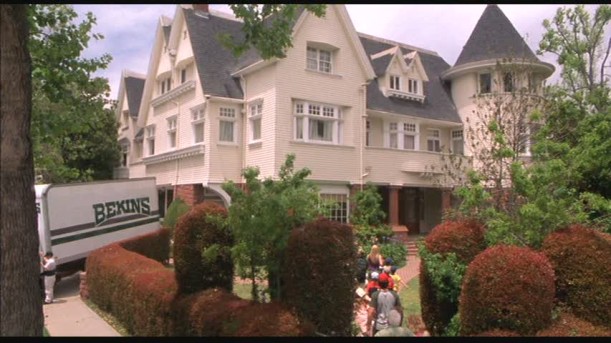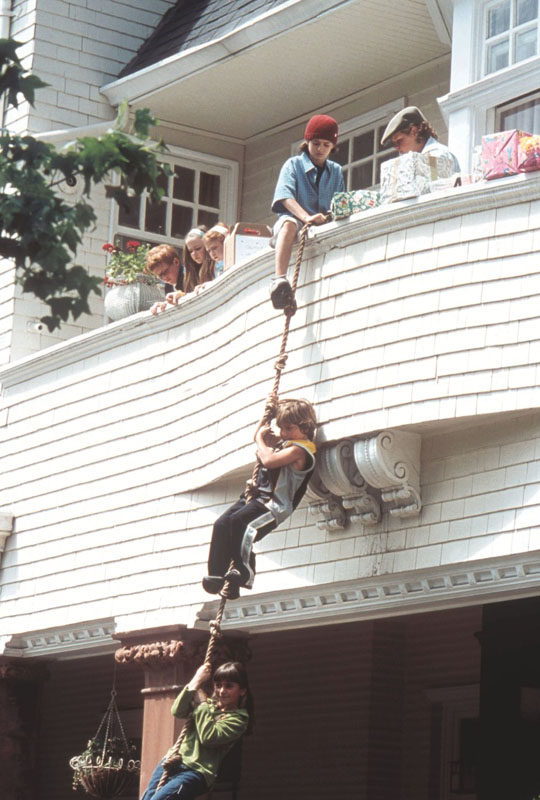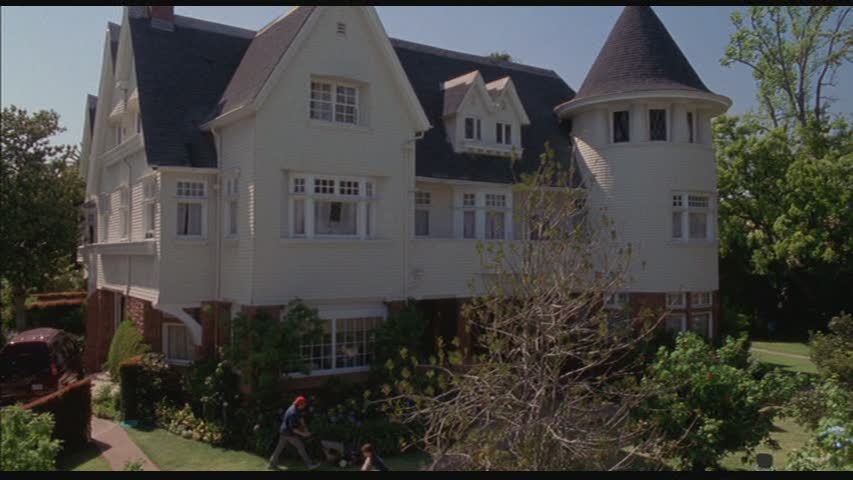 Loved the turret bedroom!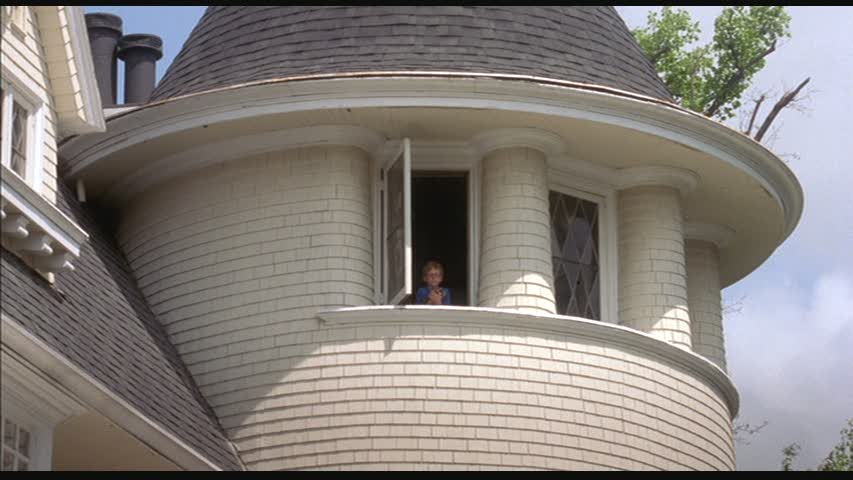 Listing Photos of the House Today:
Entry Hall:
Remember the Entry Hall in the Movie?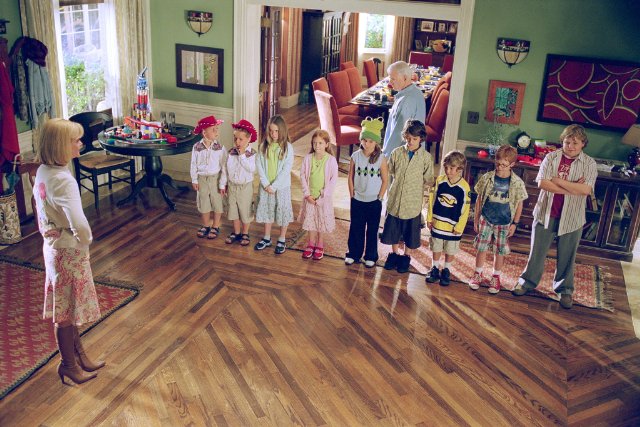 They built an enormous, two-story set on a soundstage for Cheaper by the Dozen.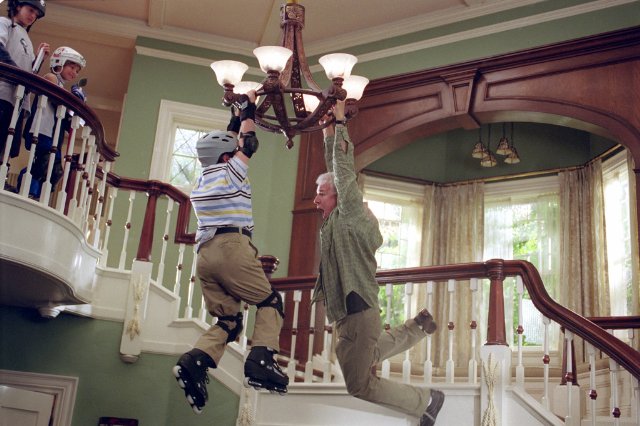 Director Shawn Levy says it probably cost more than building a real house would have been.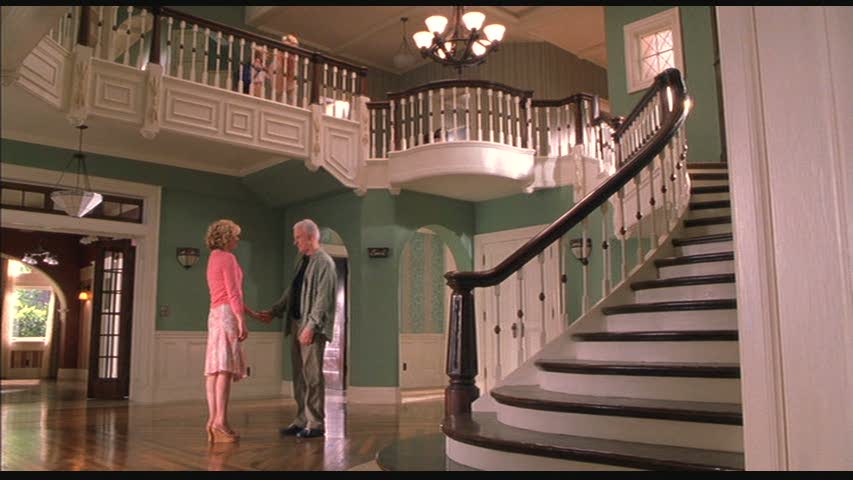 The (Real) Entry Hall with Sitting Room:
Remember the green living room from the movie?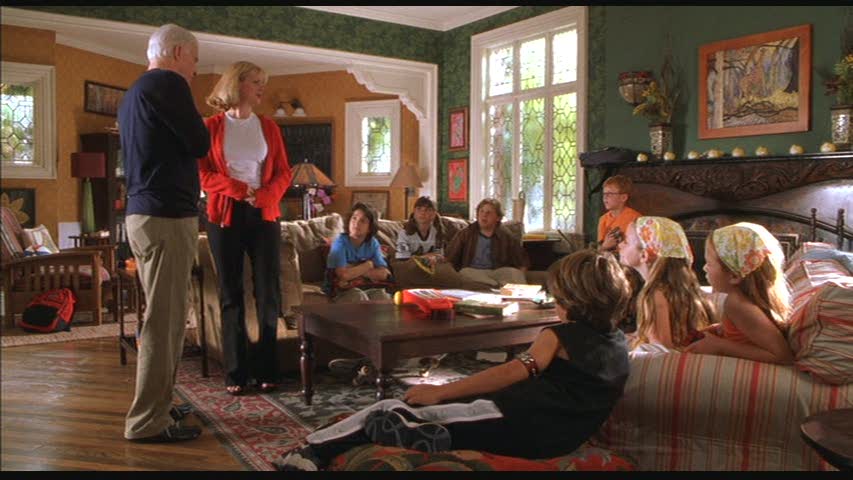 The Real Thing:
Staircases:
There are 11 bedrooms and 10 baths
The Third Story Rec Room:
The top floor has a stage with original footlights, bar/kitchenette, 4 bedrooms and 2 baths.
There's also a "Magnificent French Ballroom" (because, why not?)
Hidden Bar with Hand-Carved Walls and Secret Door:
Dining Room:
The Dining Room in the Movie Looked a Little More Family Friendly: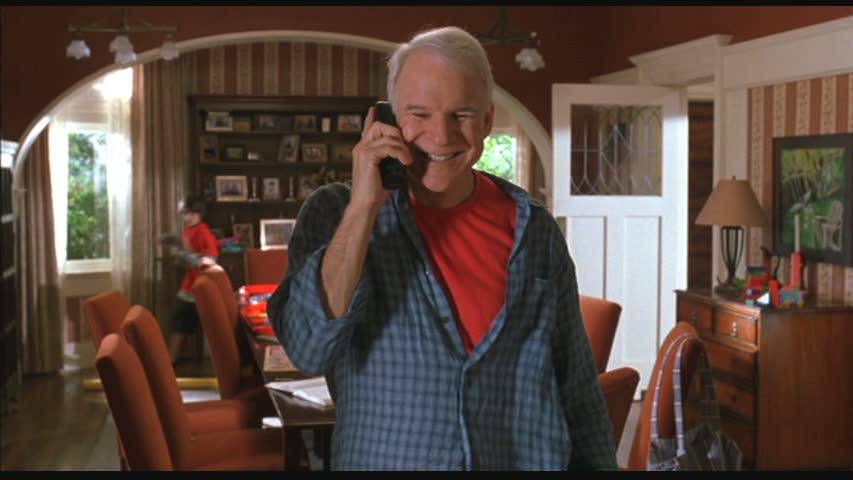 The Kitchen:
Check out the old photo of the house hanging on the wall. How cool is that?
The movie version that Steve Martin cooked in: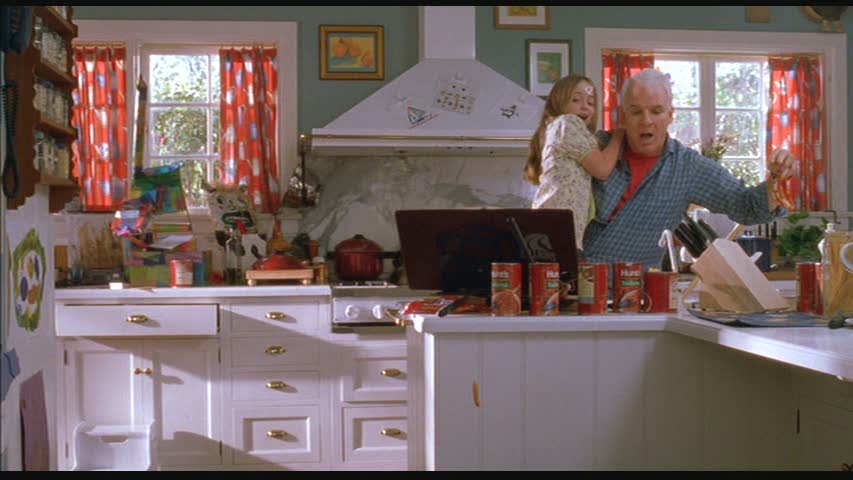 I don't remember seeing a pool in the movie, do you?
There's a Carriage House Apartment above the Garage with Another 2 Bedrooms/1 Bath.
BTW, if you're a fan of the original "Cheaper by the Dozen," I featured that house, too: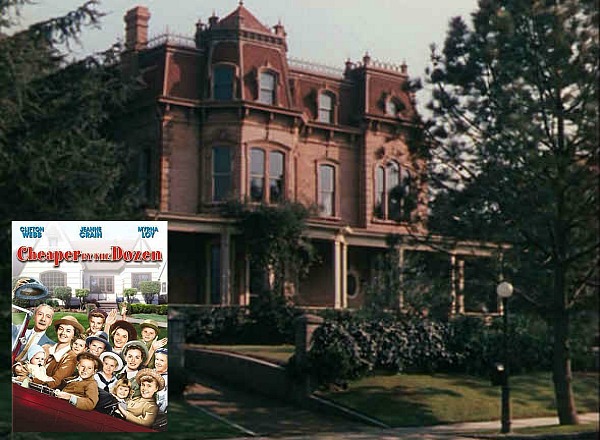 (Trivia alert: they also filmed the Judy Garland classic "Meet Me in St. Louis" there.)
The Cheaper house has been featured in other movies and TV shows, too, like The Initiation of Sarah and Murder She Wrote. You can see more photos on Movie Locations and More.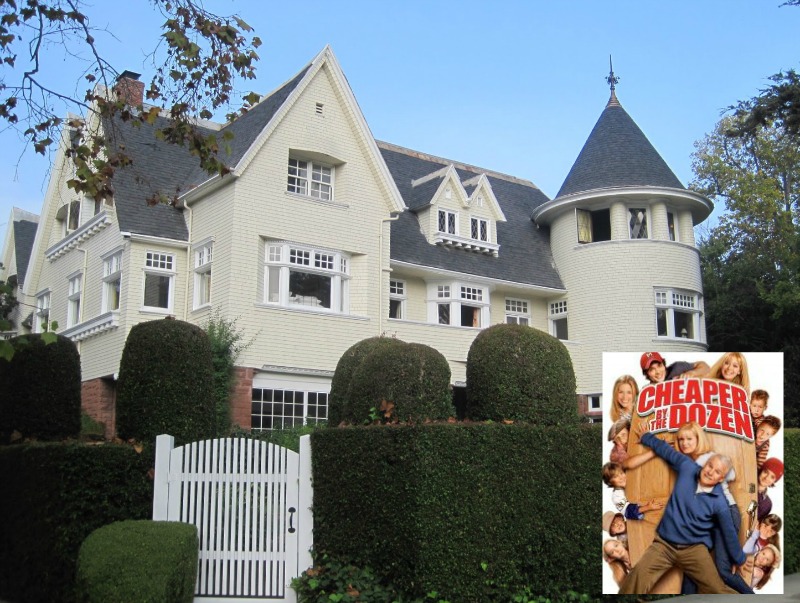 Thanks to Kim who recognized the house and told me it was on the market! They're asking $8.195 million. For more information, check the Coldwell Banker listing held by Lisa Hutchins and my original post about the sets designed for the movie, including the farmhouse the Baker family lived in first. Loved that house, too! 🙂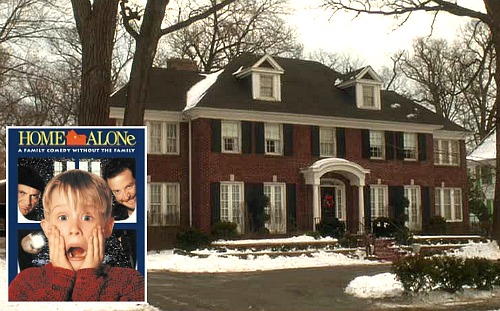 When I saw this house for sale in Montclair, New Jersey, my heart skipped a beat. It looks like something from a Diane Keaton movie (she always…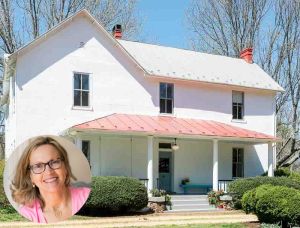 If you read the blog My Old Country House, then you probably have a crush on Lesli's charming white farmhouse in Virginia like I do.…