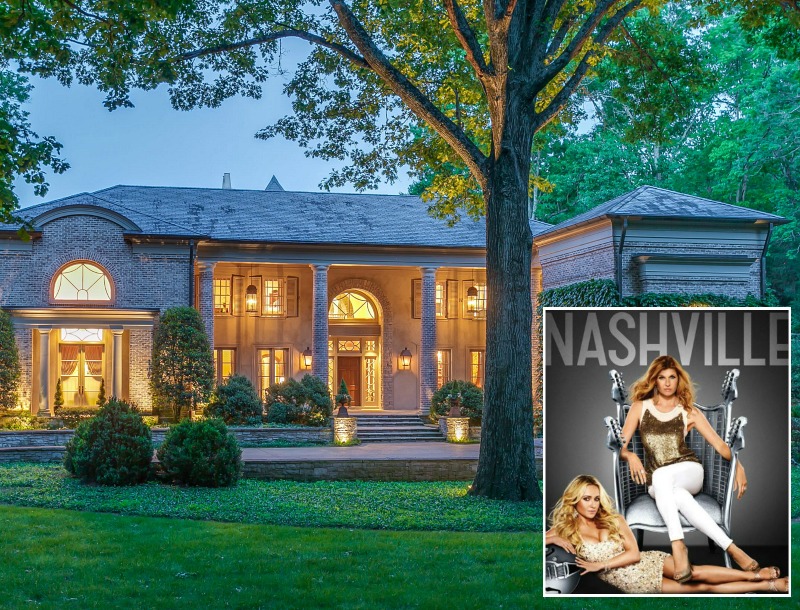 Have you been watching Nashville, the nighttime drama on ABC? Connie Britton plays Rayna Jaymes, a country music singer whose star is fading. Her record company wants her to team up with the rising young superstar Juliette Barnes (played by Hayden Panettiere), but the two don't exactly get along.
Rayna has a big ol' mansion, and a lot of the scenes were shot in a real house in Nashville. Not only that, but it's on the market for $19.5 million. It might take a real country music star to afford it. Take a look!

Rayna's (Real-Life) Mansion on "Nashville"
The estate, which is known as Grande Belle Meade, sits on 6 acres and has 20,000 square feet.
I'm wondering if scenes that take place in other characters' houses are also shot in this house. For instance, that front door looks a lot like the one at Rayna's father's house, doesn't it? I couldn't find a photo from the show to confirm it, though, so I may be remembering it wrong.
The house has 6 bedrooms+ 9.5 baths.
Some scenes have taken place in this library:
We see Rayna's bedroom on the show with the heavy drapes behind the headboard: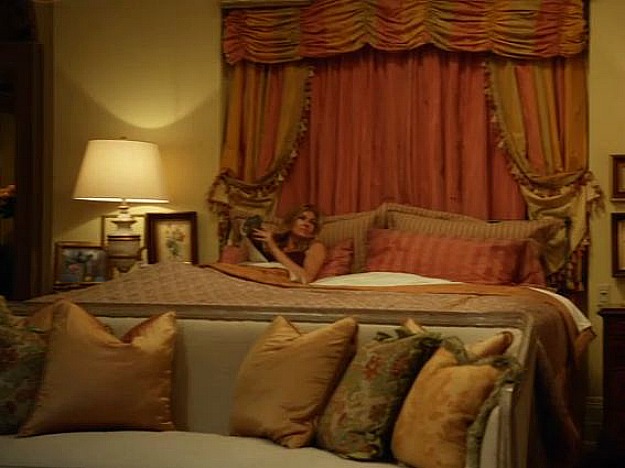 Here's how it looks in the listing:
The staircase is kind of jaw-dropping:
According to The Tennessean, some scenes were shot on location at this house, but others were recreated on a soundstage.
They film a lot of the scenes in the kitchen on the show.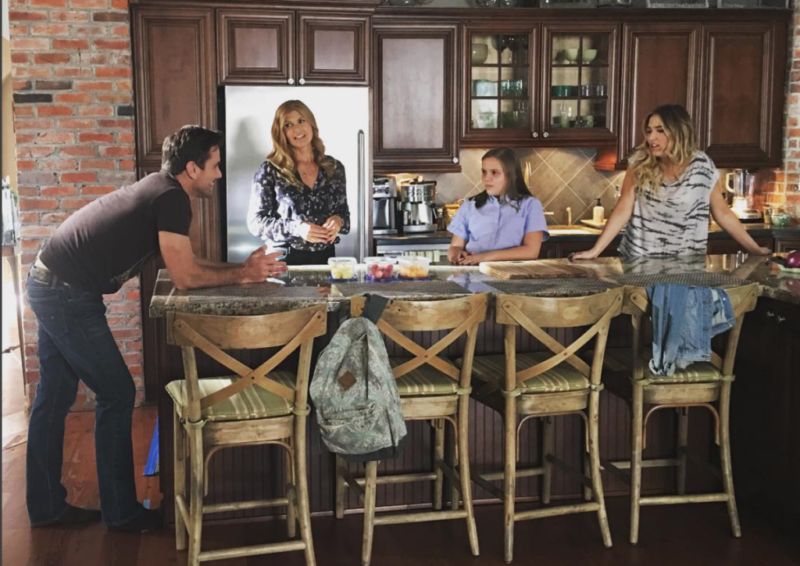 Here's how it looks in the listing:
Philanthropist Sylvia Roberts is the owner of the real-life home of Rayna Jaymes home, which has been on and off the market for the past 6 years; with a price tag that has dropped from $22.5 to $17.9 million. The 6-acre property features 6 bedrooms and 12 bathrooms and was built in 1999.
Inside you'll find a house made for entertaining; the entryway boasts a cathedral ceiling with a 3-story floating spiral staircase, a table that seats 50, a cigar room, billiard's room, an arcade, a children's playroom complete with custom built-in castle turrets, a grandiose home theater, a copper-screened in porch and a 3,500 bottle brick wine cellar. Outside features a quarter-mile driveway with gated entrance, pool with a pool house, a barn and an immaculate garden featuring a giant pond.
"The house was never intended to be this grand, but we were having so much fun that we just kept going."
The Kitchen on TV: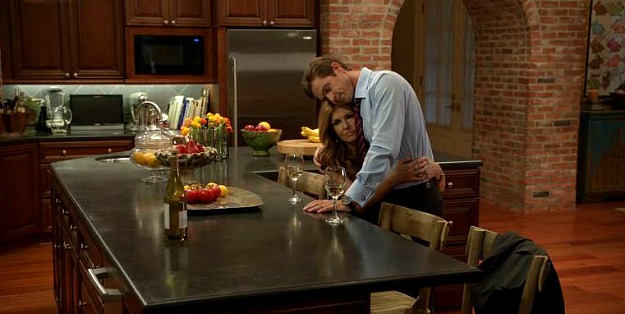 This has to be one of the biggest screened porches I've seen:
"Nashville" production designer Jeff Knipp found the house and says, "The best part about Sylvia's house for us is Sylvia, who hosted the cast in her home, providing dinner, desserts and drinks for the entire crew."
The listing says:
"Exceptional one-of-a-kind estate, designed by Mark Harrison of Adkisson/Harrison and built by Will Andrews. Interior design by Mary Spalding. Marbles, stones & woods from around the world make this a phenomenal home."

After filming the first few episodes of "Nashville," the producers recreated the rooms on a 3,300 square-foot soundstage. For more photos and information, check the listing for Grande Belle Meade.

(Visited 22 times, 1 visits today)