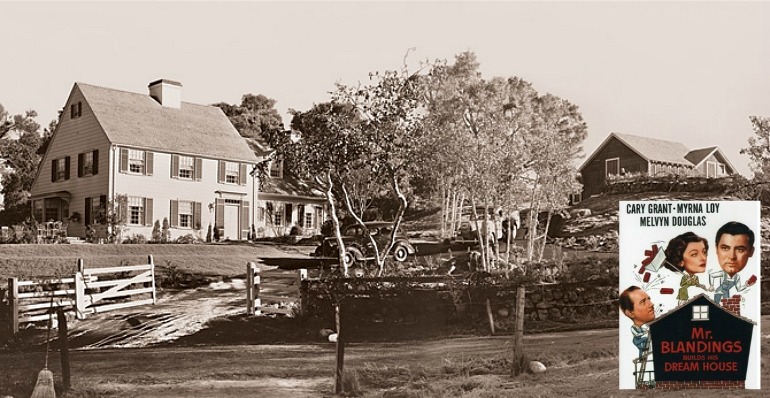 When the now-classic Cary Grant-Myrna Loy comedy Mr. Blandings Builds His Dream House premiered in 1947, it was promoted in a BIG way.
They actually built dozens of replicas of Blandings' dream house across the country so moviegoers could tour them in person, and many of them were raffled off.
One of those replicas that was built in Ottawa Hills, Ohio, is on the market right now.
Note: This post has affiliate links that may earn me a commission.

Building a Replica of Blandings' Dream House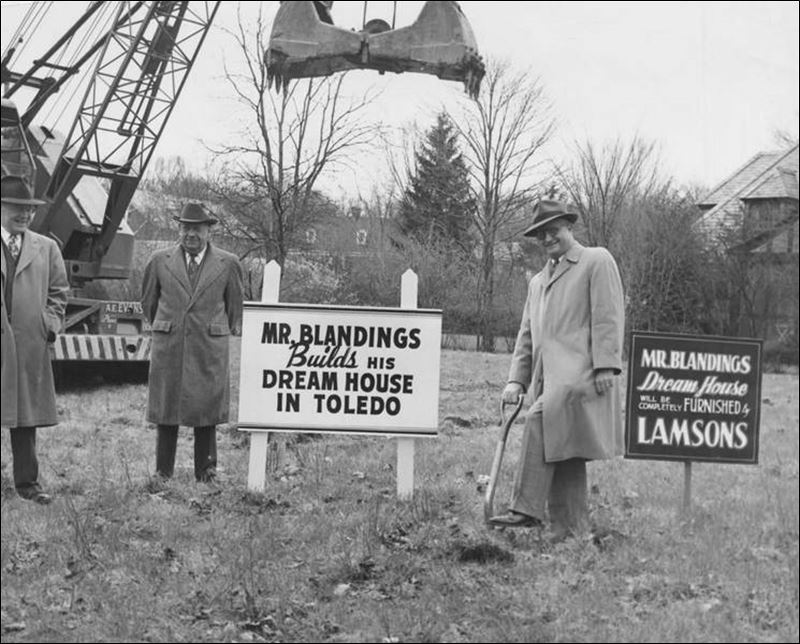 Thousands of people toured the Blandings Dream Homes in the 1940s.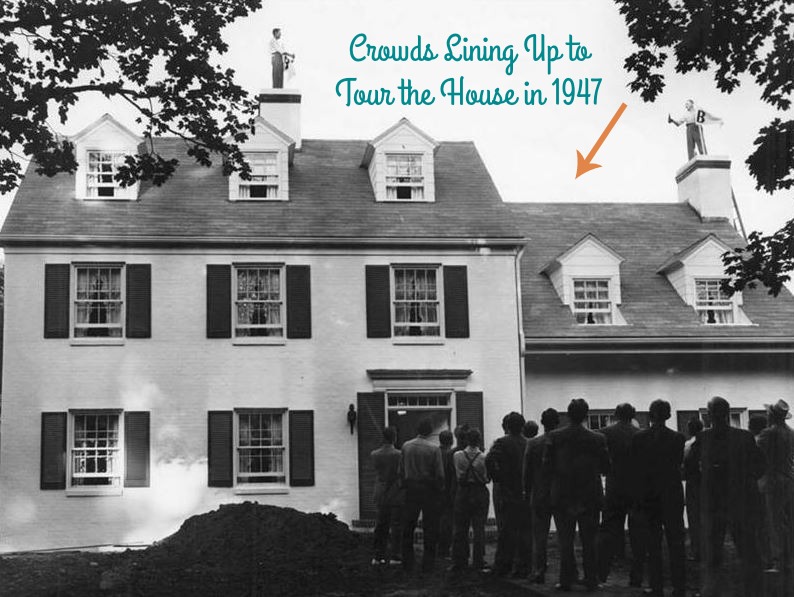 The replica has three dormer windows that the original didn't, but the rest looks pretty much the same.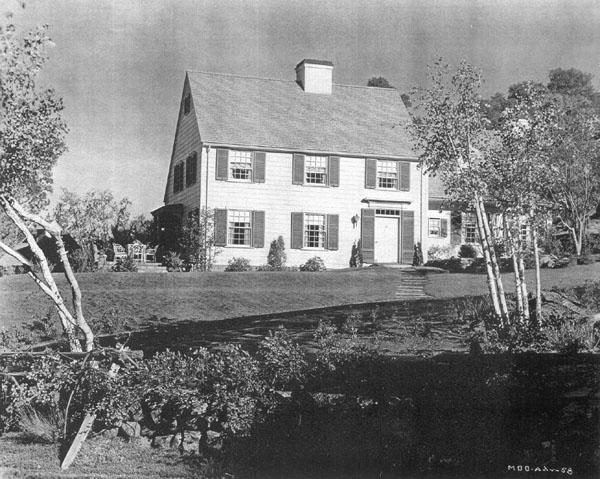 The original floor plans their architect "Simms" presented to the Blandings has, he says in the movie, "three family bathrooms and two adjoining baths." They made a lot of changes as the house was being built that drove the price up, but it's fun to see what they started with.
Original Floor Plans Shown Onscreen: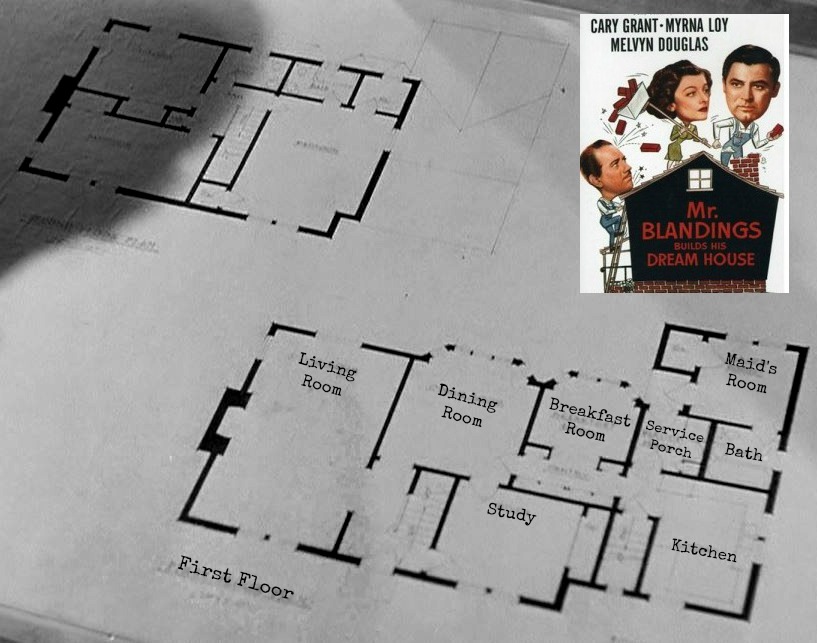 The door with shutters and transom window were the same in the movie: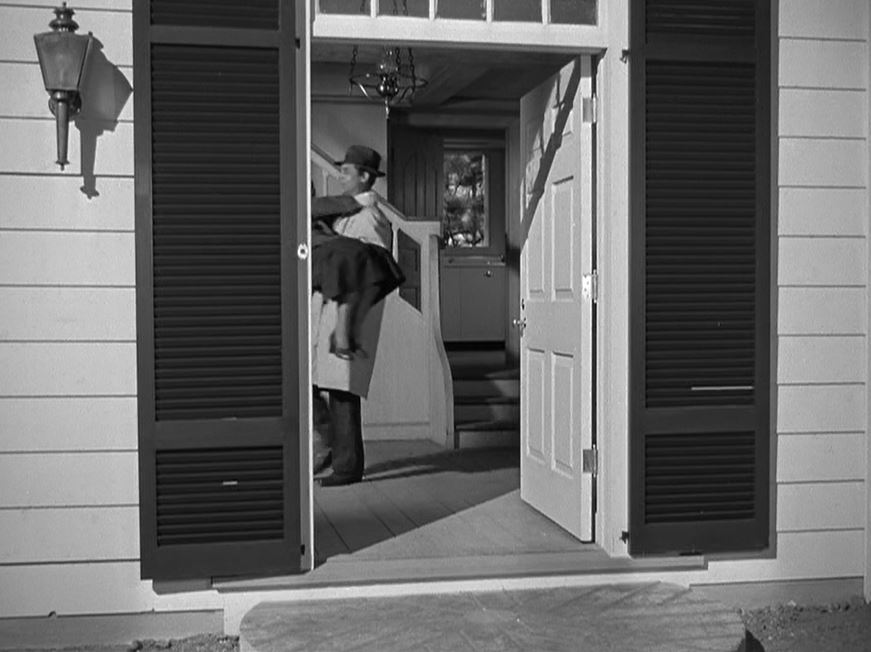 You can see the kitchen straight ahead from the front door: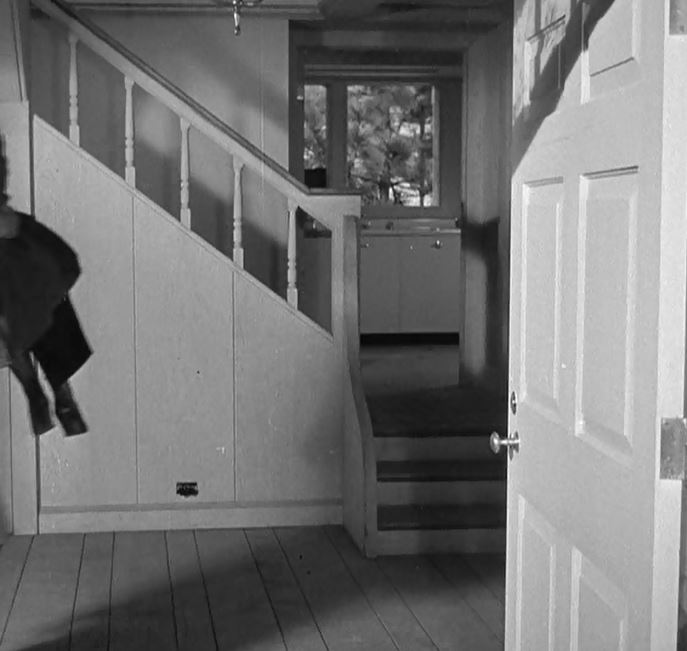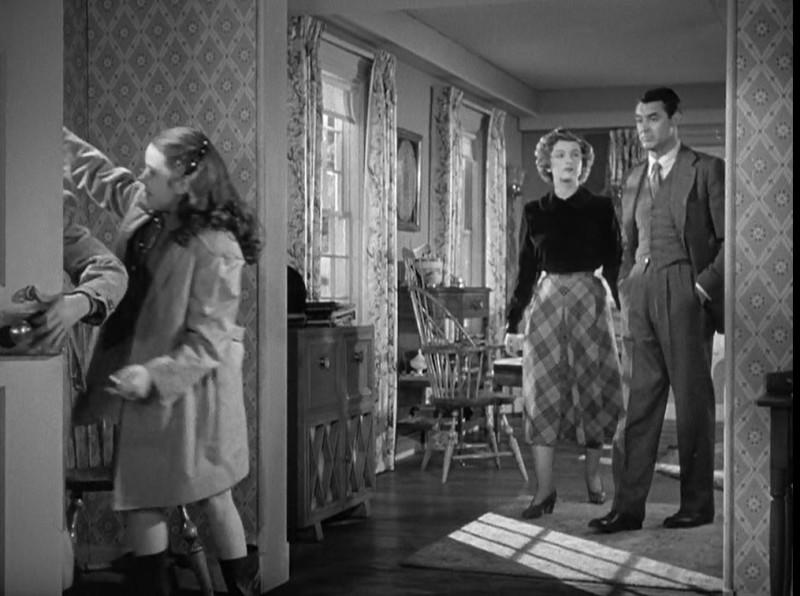 The real house has 4 bedrooms, 3.2 Baths, and 2,837 square feet.
Mrs. Blandings told her painter she wanted her living room to be green, too.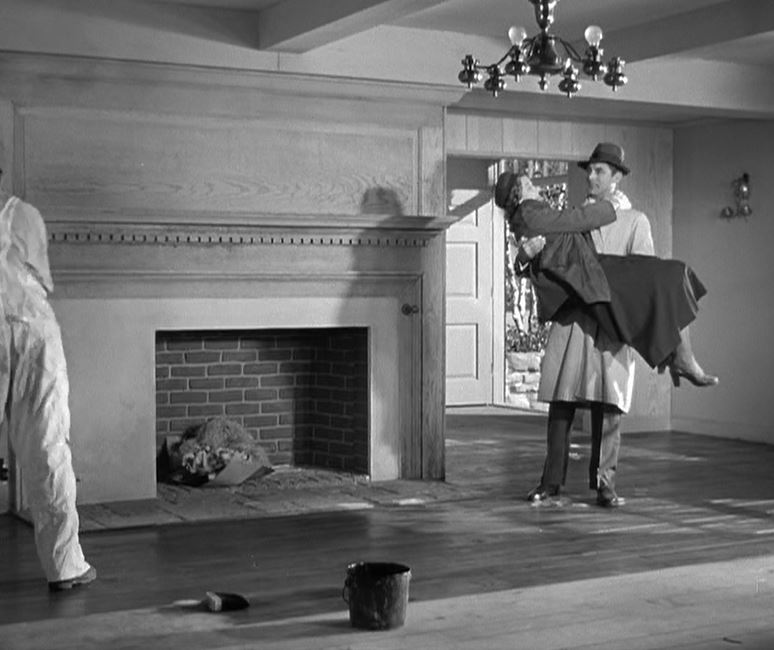 The extra-wide fireplace in the Ohio version is similar to the one in the film.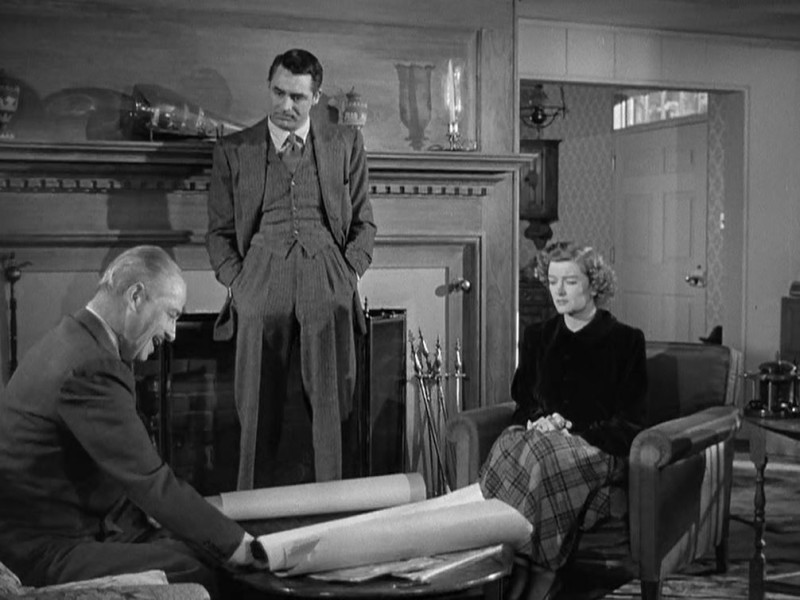 The two windows in the room are in the same spot, too.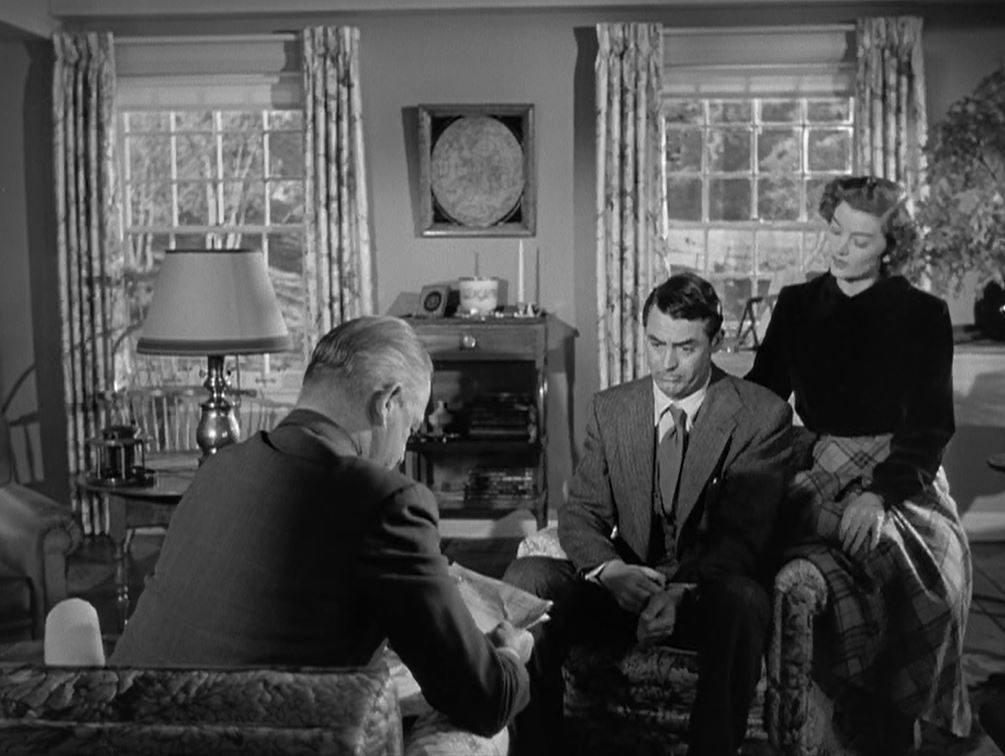 Mrs. Blandings said she wanted a white kitchen, "but not a cold, antiseptic, hospital white."
A reader sent me this promotional still taken in the kitchen (thanks Marija!):
I bought the DVD (Amazon affiliate link) because it's one of those movies I watch again every year.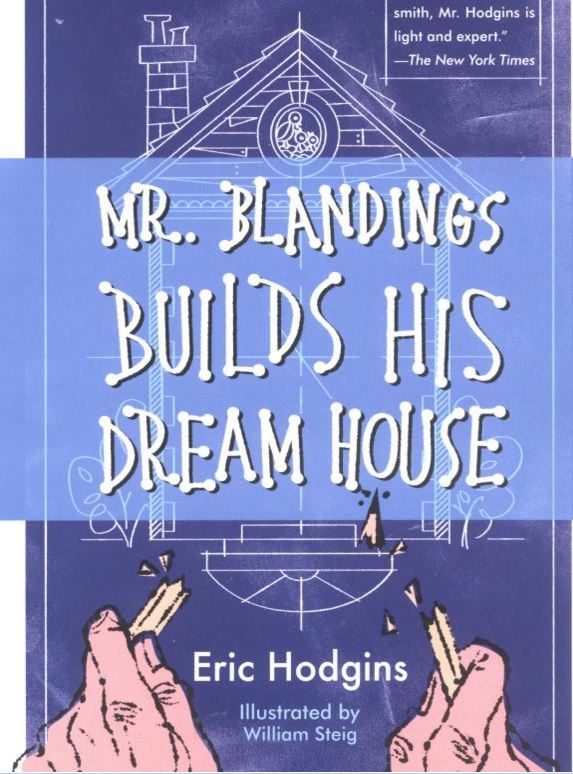 In a "meta moment," we see Cary Grant reading the novel at the end of the movie (affiliate link):
The listing for the Blandings replica says:
Rich details, built-in cabinets, bay windows, polished hardwoods & woodwork set the tone. 5 fireplaces, 3 1/2 tiled baths, sunroom off den, large eat-in kitchen. Huge master with 4 closets, finished 3rd floor plus paneled rec room with bar, A/C, private patio.
To see how the Blandings replica looks today, check the listing.

To learn more about house built for the movie, read my original post!

Visit my Houses Onscreen page to see the others I've featured, listed A-Z.