When a reader told me this Victorian house from the movie Kindergarten Cop was on the market in Astoria, Oregon, I had to watch it again to jog my memory. Arnold Schwarzenegger's love interest, a young teacher named Joyce, lived here with her son Dominic.
Joyce's House Onscreen: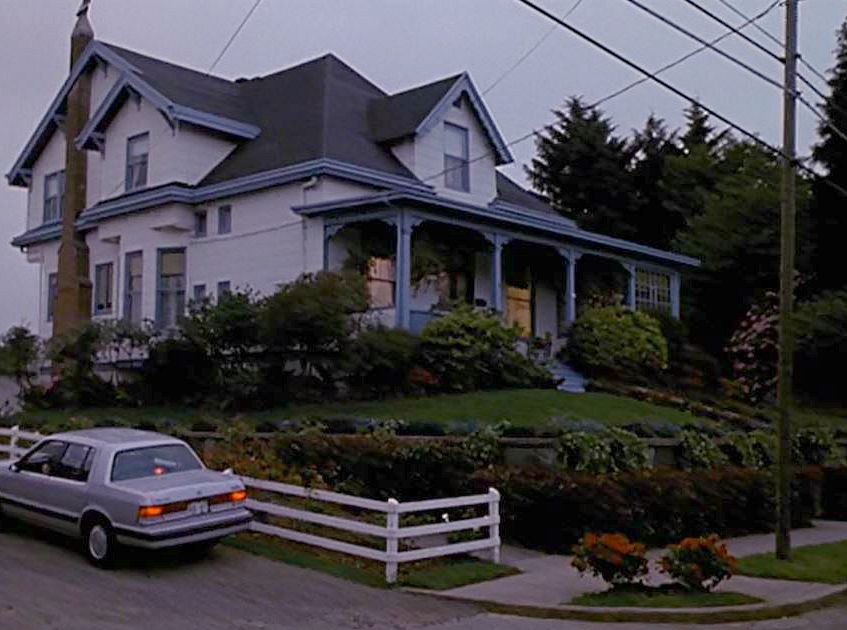 The trim was painted blue in the movie, which came out in 1990.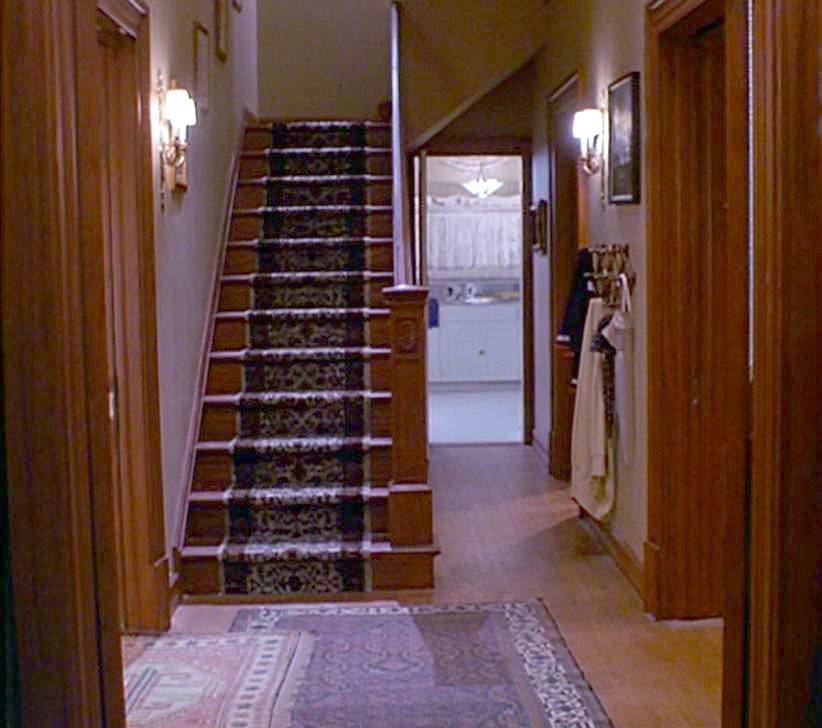 Schwarzenegger played John Kimble, a tough city cop who wants to put bad guy Cullen Crisp — the perfect '90s villain, ponytail and all — behind bars. The only person who can testify against him is his ex-wife (Penelope Ann Miller), so Kimble goes undercover at the school in Oregon where she teaches.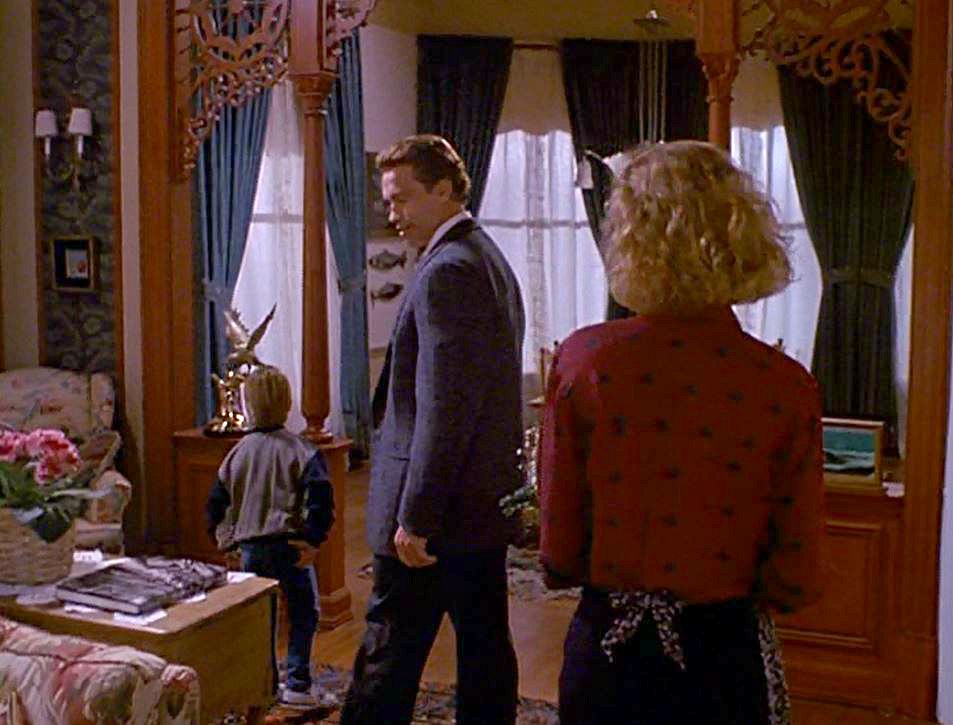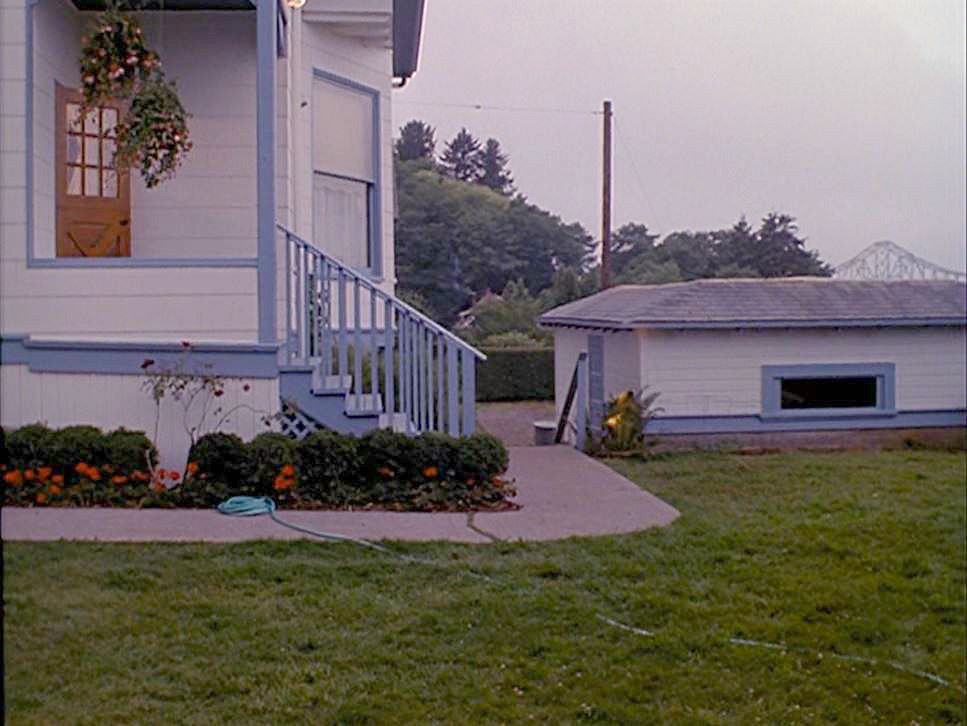 The House Today:
The staircase in the house is a little different than it was onscreen:
Instead of being straight off the entry hall, it has its own little room to one side:
The wood trim and windows in other rooms look the same, however, which makes me think they shot some of it on location.
There are lots of vintage light fixtures throughout the house:
The house was built in 1895 and still has many of the charming original details like the built-in china cabinet. Thank goodness no one ever painted over it!
The listing says, "This 2,681 square-foot single-family home with wonderful, intricate architectural details has 5 bedrooms and 2 bathrooms."
The only thing better than all these big windows? The view on the other side!
The kitchen is a little odd. I can't quite get a feel for its layout:
In the movie we only ever got a glimpse of the kitchen at the end of the entry hall, and it had white cabinets: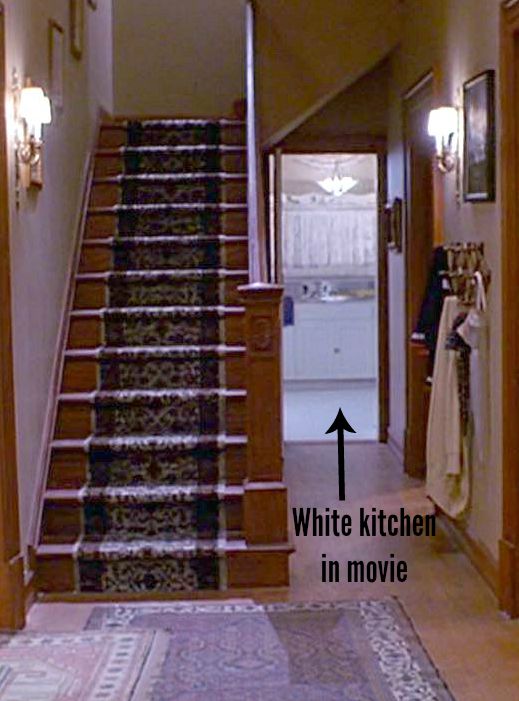 The real kitchen has a little dining nook off it:
More big windows with amazing views from the bedrooms upstairs:
The sunroom needs work but has so much potential. I'd love to see it all fixed up!
The house has "expansive views of the Columbia River, Megler Bridge, and Washington Skyline."
I remembered the school in the movie more vividly than this house. They used John Jacob Astor Elementary School nearby (photo source):
In the "Bonus Features" of the DVD, I found this information about it:
Found it interesting that production designer Bruno Rubeo made the classrooms look more "old school," so to speak.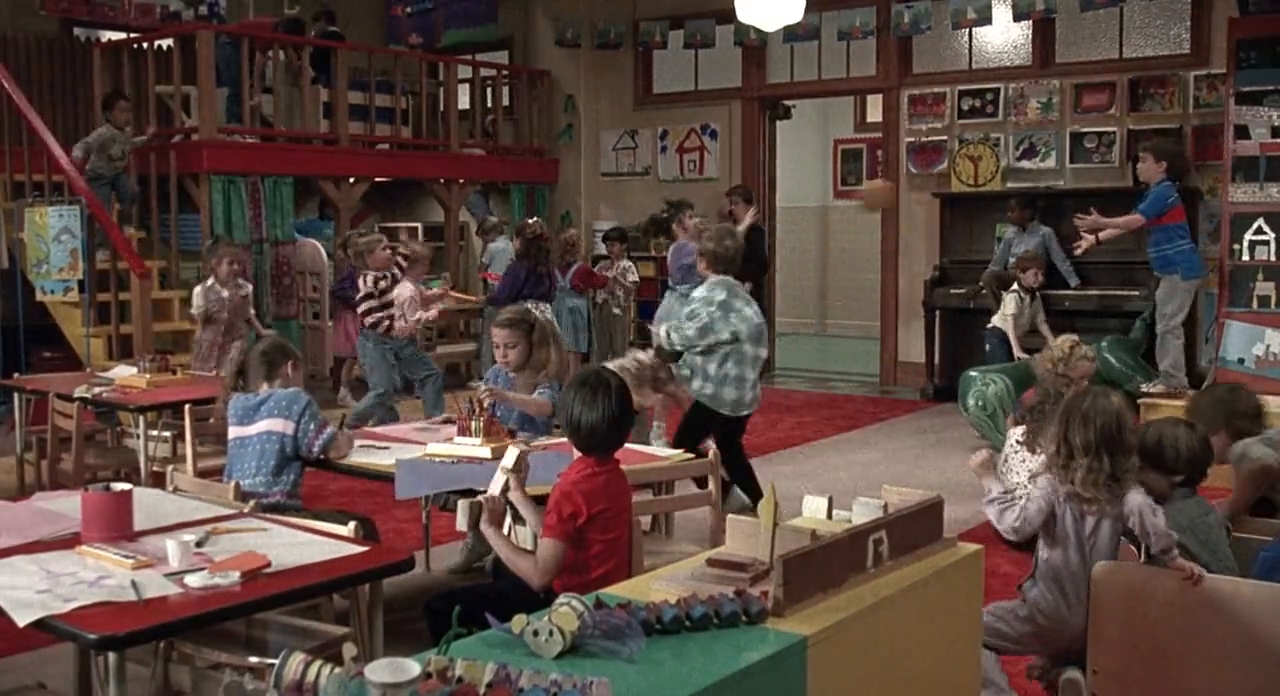 But I digress! Here's a look at the other side of the house and the outside of the large sunroom:
Thanks to Derek for letting me know that it's on the market in Astoria, Oregon, for $469,000. Check the listing for all the photos and details. It really hasn't changed too much in 25 years — on the outside, at least!
(Visited 54 times, 3 visits today)