The classic 1947 Academy-Award nominee The Ghost and Mrs. Muir featured an unforgettably romantic seaside house in the (fictitious) English village of Whitecliff-by-the-Sea. Gene Tierney starred as Lucy Muir, a young widow who rents Gull Cottage, only to discover that the handsome sea captain who died there is still haunting it.
The movie was actually filmed entirely in California. Steve told Movie Real Estate that it was built by the production department of 20th Century Fox in Palos Verdes and taken down after filming ended.
The set had no running water or electricity, and the ceilings were removable to accommodate lights and sound equipment.
The famous Monkey Puzzle tree in the front yard–which Rex Harrison's Captain Daniel Gregg planted himself and is unhappy to see taken down–was real. It was found on the back lot of Fox studios and transplanted for the shoot. You can read more about Monkey Puzzle trees here.
They built a greenhouse on the side of the house that they didn't end up using in the movie. You can see it in this production photo taken during filming:
The Greenhouse:
Inside the front door:
Double doors lead to the living room, where Lucy first sees the Captain's portrait:
The word muir (and Lucy's last name) is Gaelic for "the sea."
Real estate agent Mr. Coombe tells Lucy that Captain Gregg committed suicide, which is why he's haunting the house. But Lucy isn't as easily frightened. She loves the cottage and is determined to stay–ghost or no ghost.
The Cottage Kitchen:
Gene Tierney starred in several memorable classics, including Leave Her to Heaven (1945):
Despite her beauty and fame, Tierney had a difficult life marked by tragedy and mental illness.
The movie was based on a popular 1945 novel written by British author Josephine Leslie under the pseudonym R. A. Dick. It was adapted by American screenwriter Philip Dunne.
The upstairs hallway:
Lucy's daughter Anna was played by Natalie Wood:
Anna's Bedroom:
The Captain's bedroom was captured in this panoramic view of the set:
The Captain dictates a book to Lucy about his seafaring life called Blood and Swash:
The painting of Captain Gregg was actually a photo of Rex Harrison that they painted over.
In this production shot you can see how the ceiling could be removed for lights and cameras:
Looking into the bedroom window at night:
Lucy falls for children's book author Miles Farley (George Sanders) after meeting him at her publisher's office. He turns out to be a charming cad, but it takes her a while to notice.
The Captain says goodbye to Lucy while she's sleeping, telling her she needs to move on and experience real-life love. When she wakes up, she'll think he was just a dream (I hate that part! Don't go, Captain Gregg!).
This production shot shows the back door of Gull Cottage:
The Captain and Lucy in the front yard:
Lucy and the Captain walk out of the house together:
Did anyone else think it was sad that she spent so many years alone, believing the Captain was nothing but a strange dream she had when she first moved there? He should have come back when she kicked Miles to the curb, IMO. But who am I to question a classic? 🙂
I also posted photos of the real house used in the 1960s sitcom "The Ghost & Mrs. Muir," which was based on this movie. It's beautiful, too, and was also filmed in California instead of England.
P.S. Visit Houses Onscreen page to see more, including…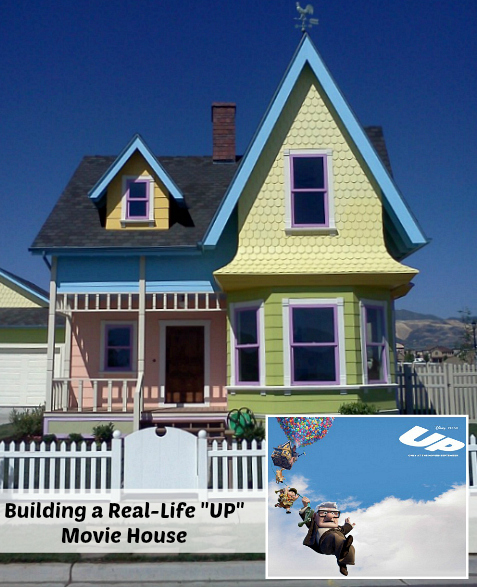 Last month when I told you about the real-life "Up" house that Bangerter builders created in Utah, the interiors weren't finished yet. I asked if…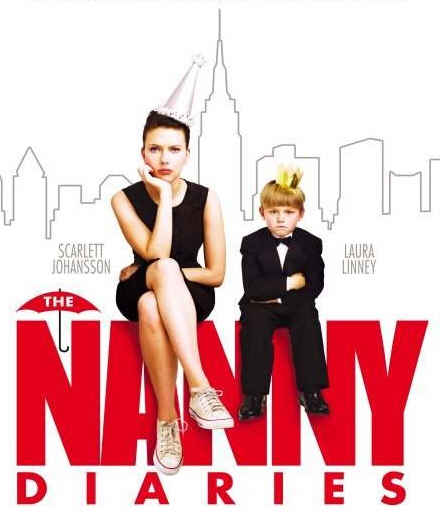 Being wealthy and privileged in Manhattan--or a wealthy and privileged kid in Manhattan--isn't all it's cracked up to be. And being that rich kid's nanny…