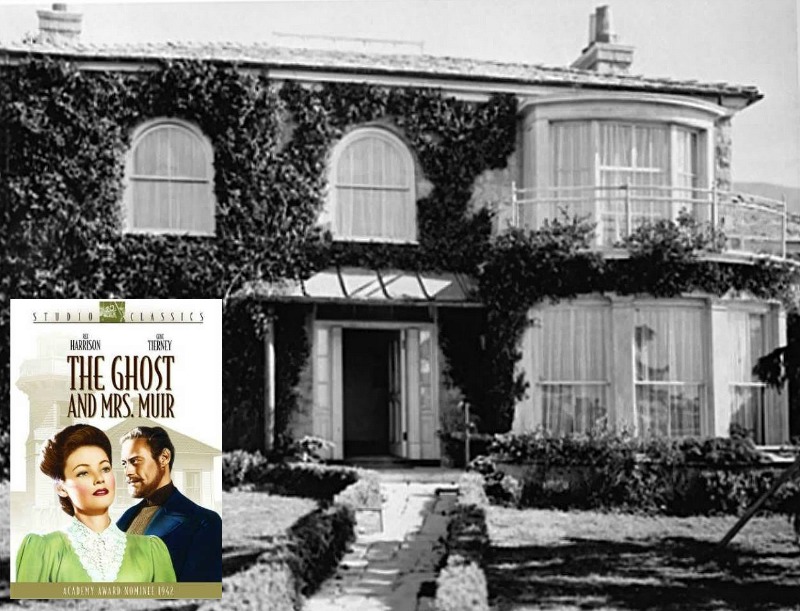 The classic 1947 Academy-Award nominee The Ghost and Mrs. Muir featured an unforgettably romantic seaside house called Gull Cottage.
Gene Tierney starred as Lucy Muir, a young widow who rents the cottage, only to discover that the handsome sea captain who died there is still haunting it.
This is one of my favorites, and Gull Cottage is a big reason why. Let's take a look at the ivy-covered house they built for the movie!
Note: This post contains Amazon affiliate links that may earn me commission.

Gull Cottage in "The Ghost and Mrs. Muir"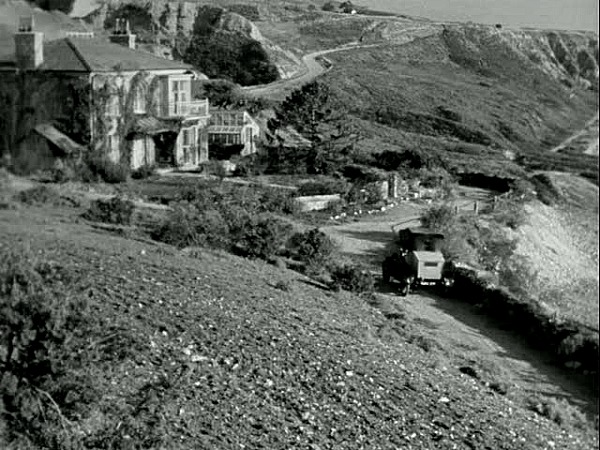 Gull Cottage overlooked the ocean in the (fictitious) English village of Whitecliff-by-the-Sea.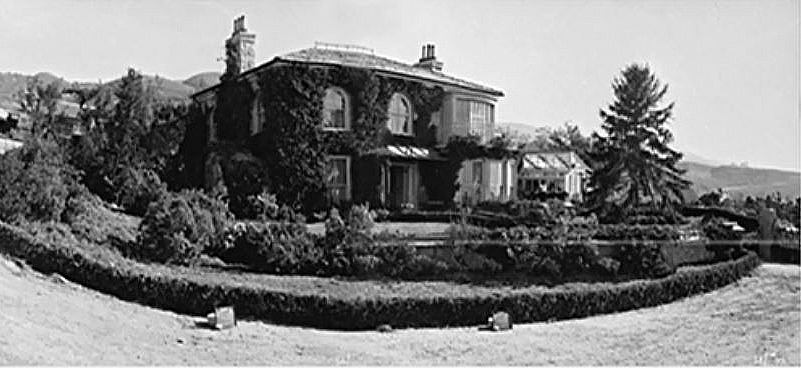 However, The Ghost and Mrs. Muir was actually filmed on the California coast.
The Monkey Puzzle tree, which Captain Gregg was unhappy to see taken down, was real.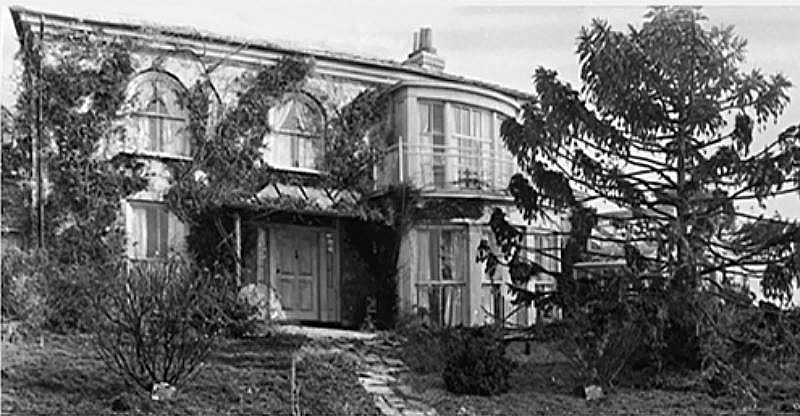 According to Movie Real Estate, it was built in Palos Verdes by 20th Century Fox.
Sadly, Gull Cottage was dismantled after filming ended and no longer exists.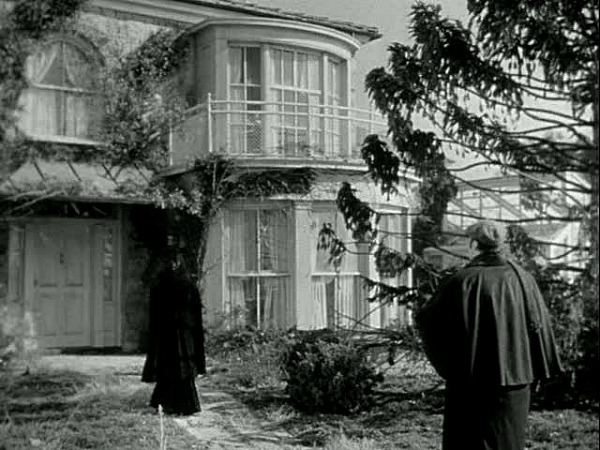 The cottage they built for the movie was a standing set without running water or electricity.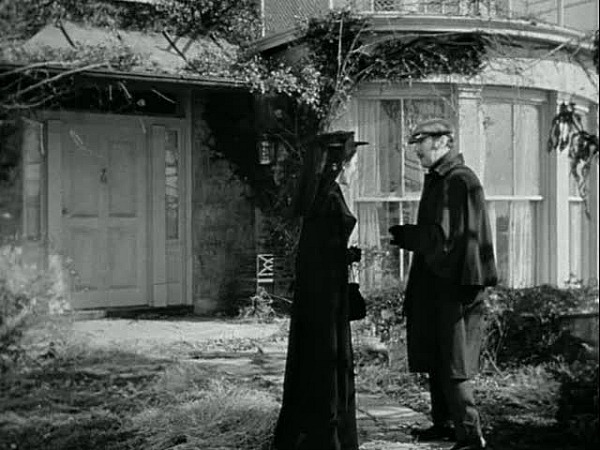 It was found on the back lot of Fox studios and transplanted for the shoot.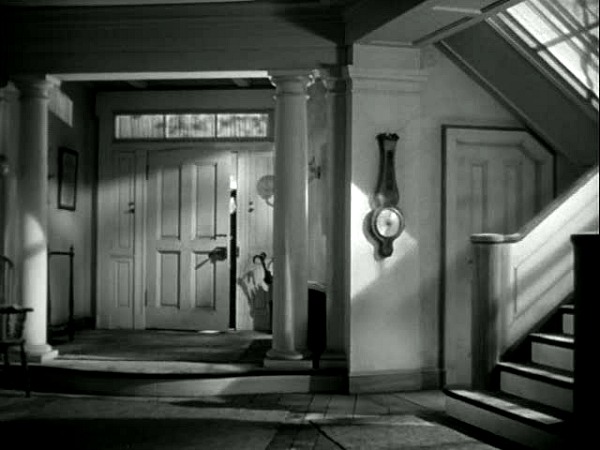 The word muir (and Lucy's last name) is Gaelic for "the sea."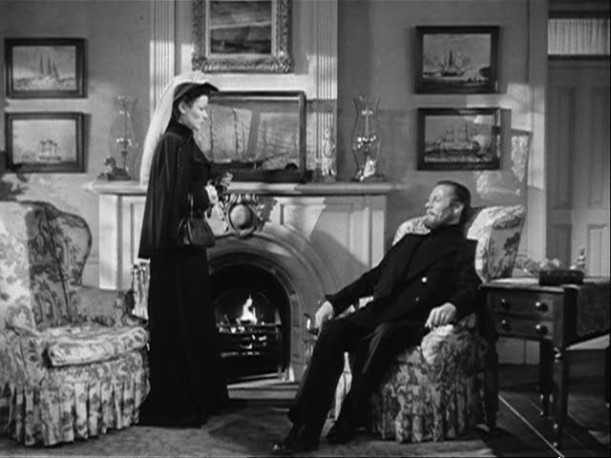 Real estate agent Mr. Coombe tells Lucy that Captain Gregg committed suicide, which is why he's haunting the house.
But Lucy isn't easily frightened. She loves the cottage and is determined to stay, ghost or no ghost.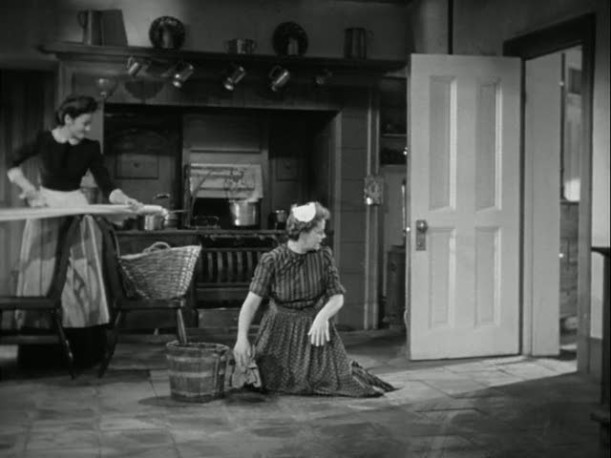 Gene Tierney starred in several memorable classics, including Leave Her to Heaven (1945):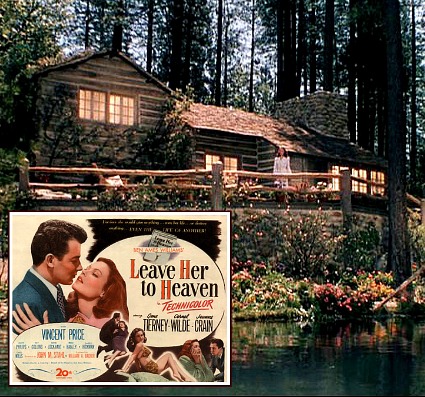 Despite her beauty and fame, Tierney had a difficult life marked by tragedy and mental illness.
The movie was based on the 1945 novel written by British author Josephine Leslie.
Fearing that no one would read a book like this written by a woman, she used the (unfortunate) pseudonym R. A. Dick.
The novel was adapted by American screenwriter Philip Dunne for the movie.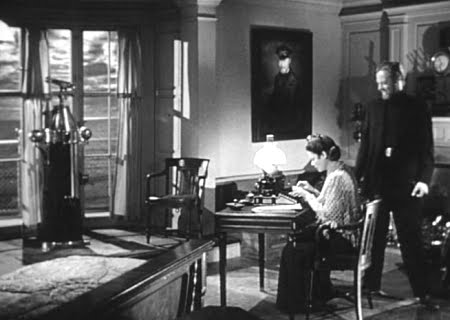 The painting of Captain Gregg was actually a photo of Rex Harrison that they painted over.
The ceilings were removable to accommodate lights and sound equipment.
Lucy falls for children's book author Miles Farley (George Sanders) after meeting him at her publisher's office.
He turns out to be a charming cad, but it takes her a while to notice.
The Captain says goodbye to Lucy while she's sleeping, telling her she needs to experience real-life love.
When she wakes up, she'll think he was just a dream.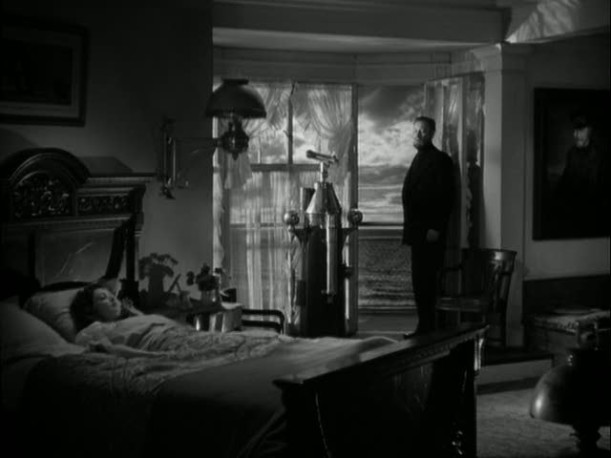 The Captain and Lucy in the front yard: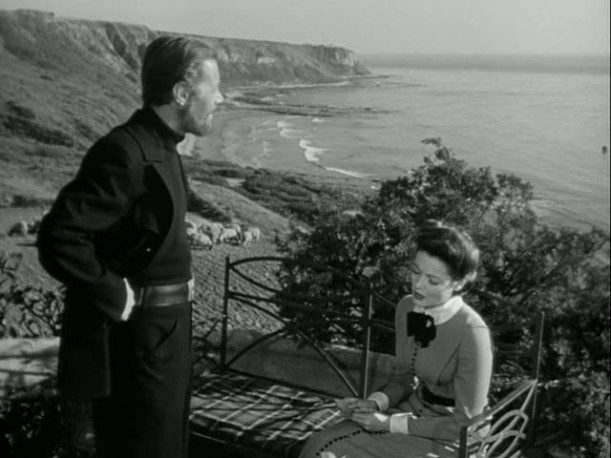 Lucy's daughter was played by a young Natalie Wood.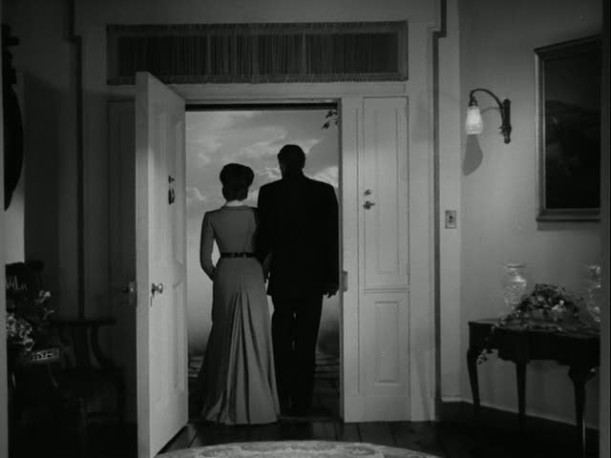 I just read the novel it was based on and loved it! The story is a little different from the movie version.
You can get it on Amazon (affiliate links):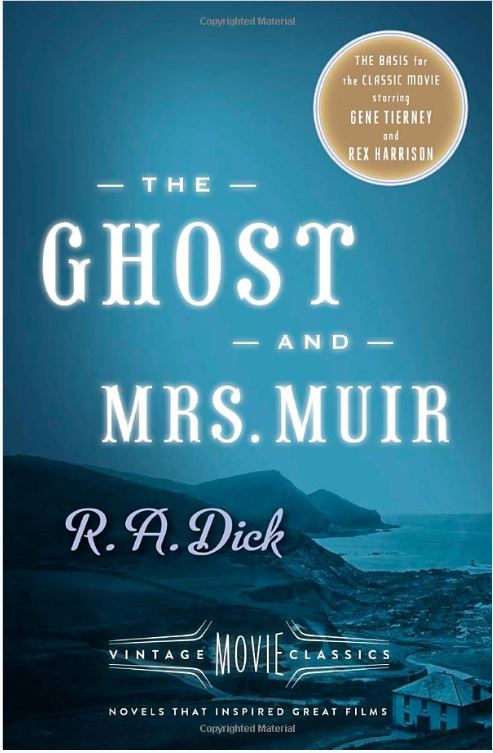 And if you haven't seen the movie in a while, you can get it here: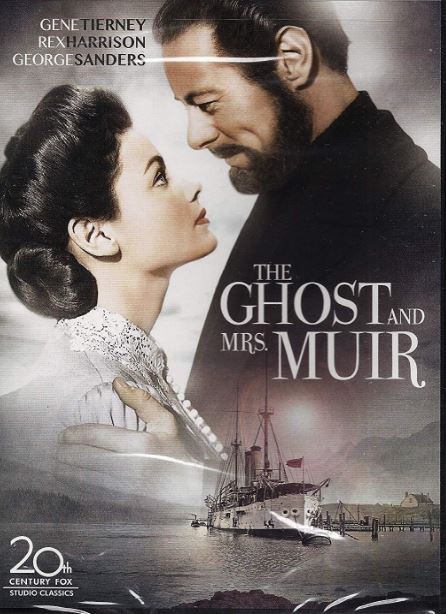 The DVD (affiliate link) has some really cool special features, including numerous set stills that show Gull Cottage from just about every angle you can imagine. That's where I found most of the ones I posted here. I highly recommend it for true fans of this film!
Visit my Houses Onscreen page to see the other movies I've featured, listed A-Z.