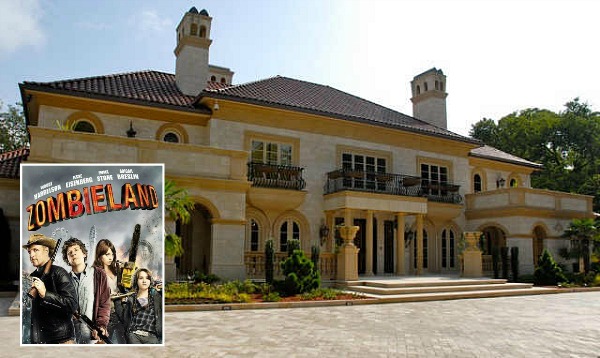 Bill Murray's Hollywood mansion in the horror-comedy movie Zombieland is on the market for $19.9 million. It's not really Bill Murray's house, of course, and it's not really in Hollywood. It sits on over 2 acres in Atlanta, Georgia, and belongs to real estate developer Lee Najjar (aka Kim Zolciak's ex, "Big Poppa"). Take a look!

"Zombieland" Mansion For Sale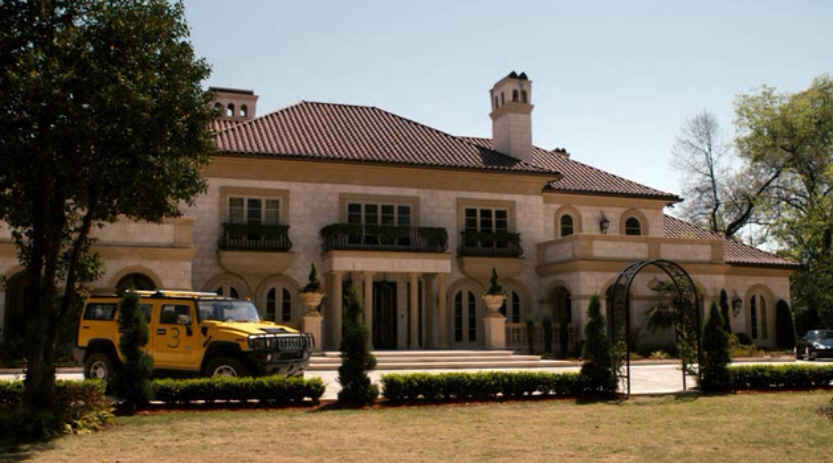 In the movie, zombies have taken over, and Jesse Eisenberg joins forces with a group of quirky characters played by Woody Harrelson, Emma Stone, and Abigail Breslin, to fight for survival. In Hollywood, they use a map of stars' homes to find Bill Murray's residence and decide to crash there.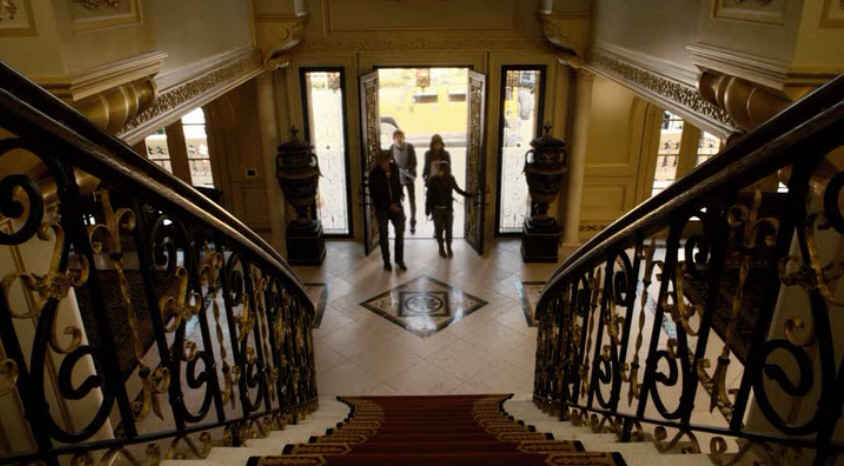 They actually filmed this part of the movie on location, in the mansion in Atlanta.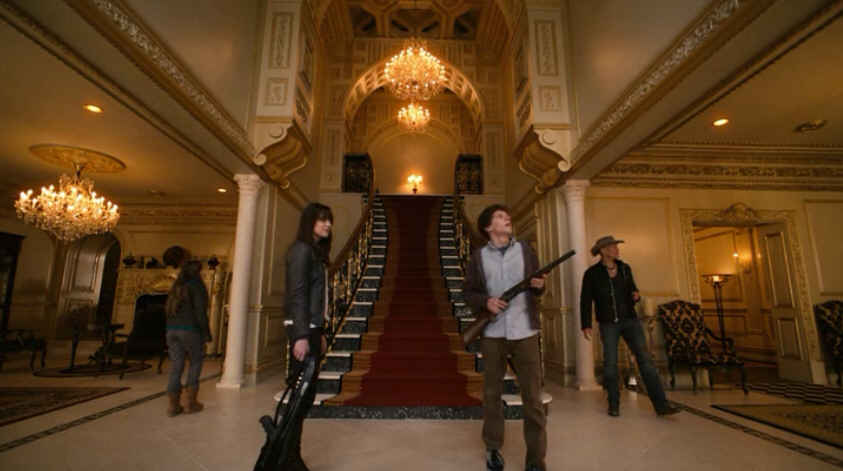 The staircase as it looks in the listing:
I've gotten a lot of requests to see photos of the kitchen from this movie.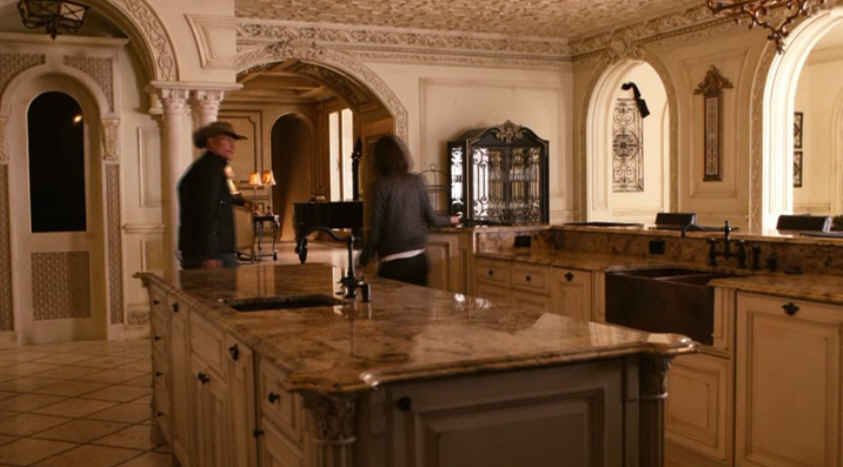 The listing has several photos of it: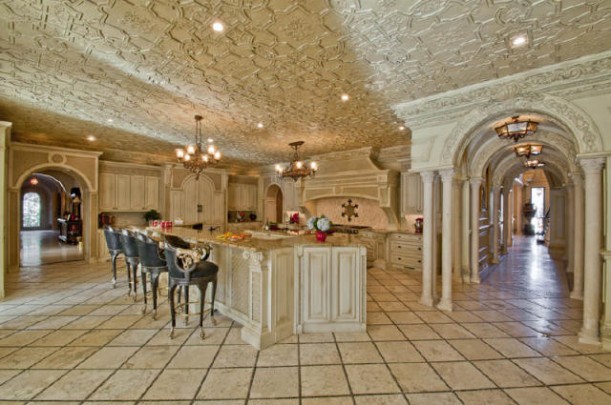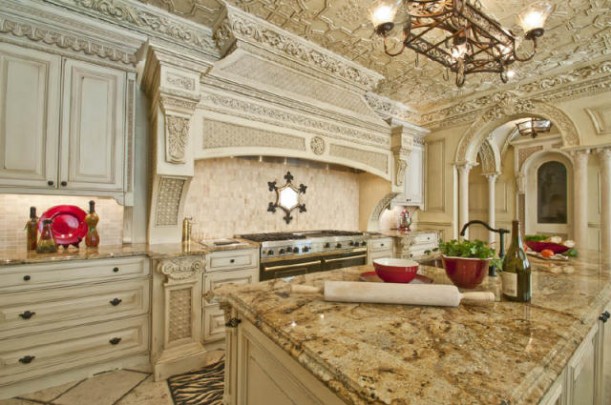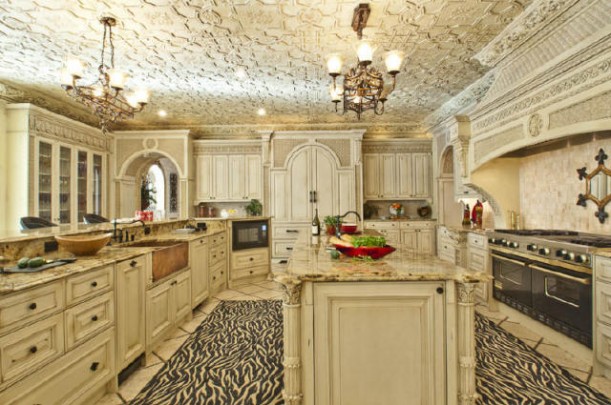 There are some pretty amazing ceilings throughout the house: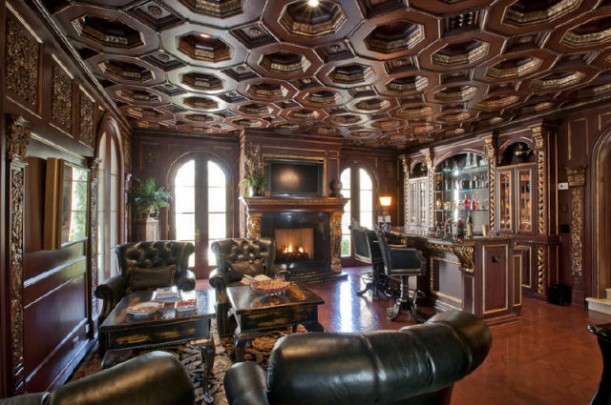 A scene or two takes place in this dining room: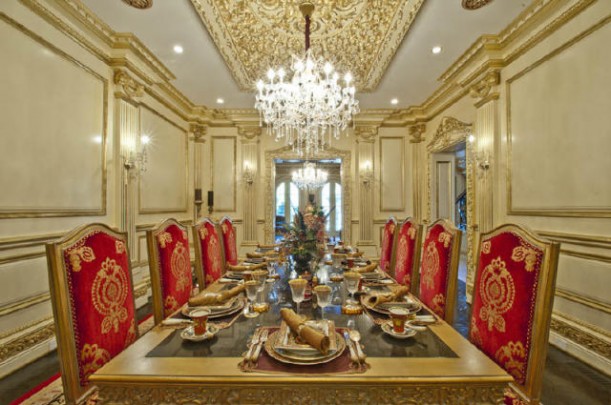 The house has 9 bedrooms and a whopping 13 baths.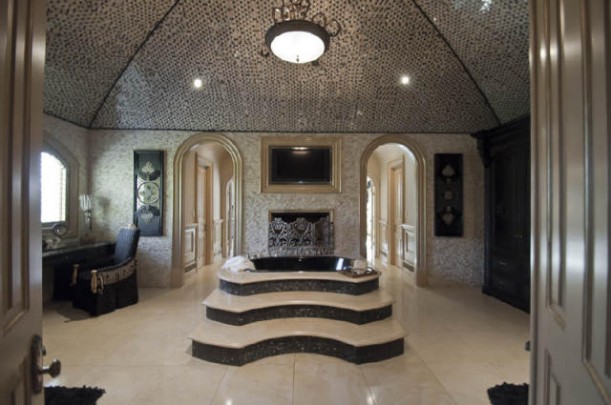 This was Bill Murray's bedroom in the movie and — surprise! — when they arrive, he's in it.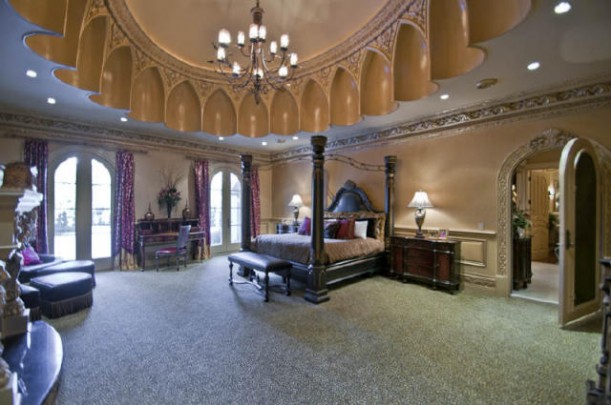 Murray has survived so far by disguising himself as a zombie.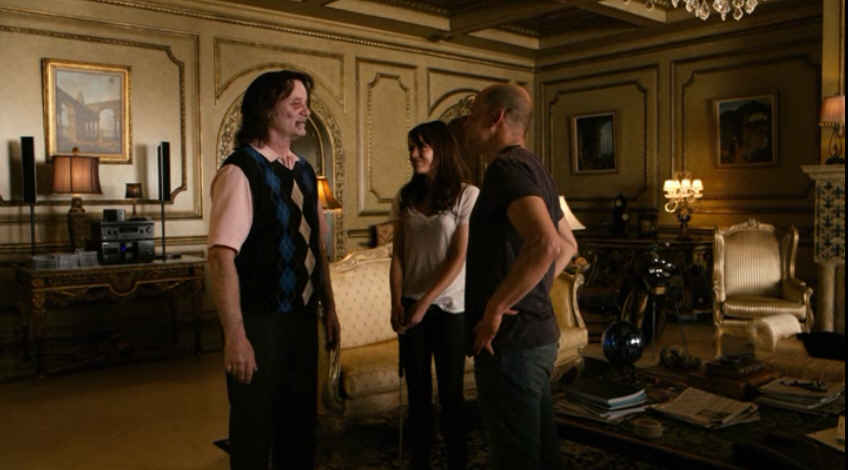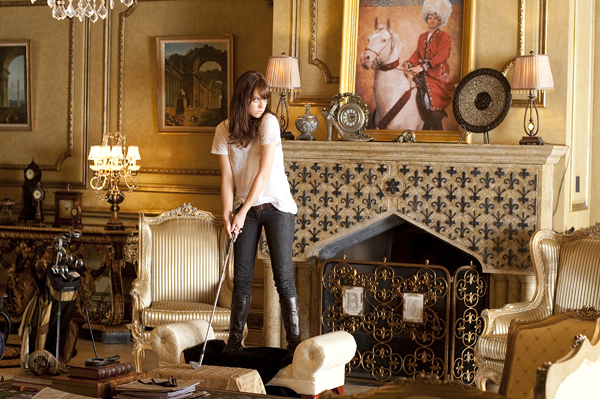 When Little Rock (Abigail Breslin) admits she has never heard of Bill Murray, Columbus (Eisenberg) takes her to the home theater to watch Ghostbusters:
Woody Harrelson and Bill Murray reenact a scene from the movie: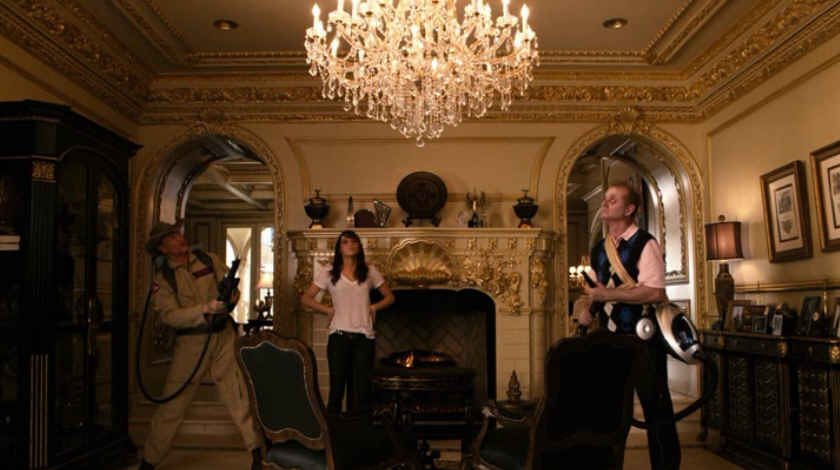 The outside spaces like the terraces and the pool are pretty lavish, too: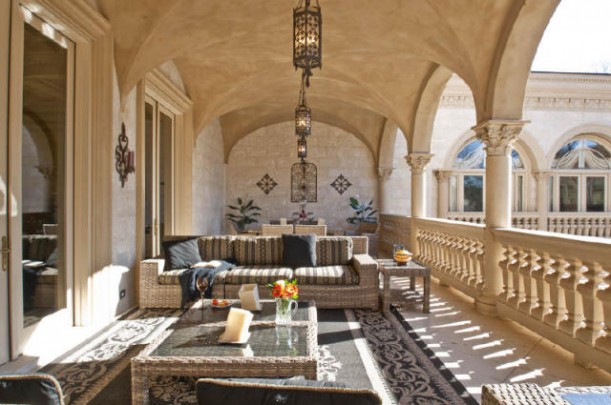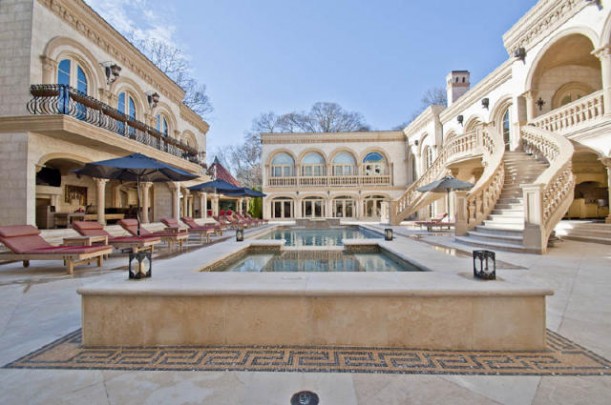 You can see more photos and information on Trulia.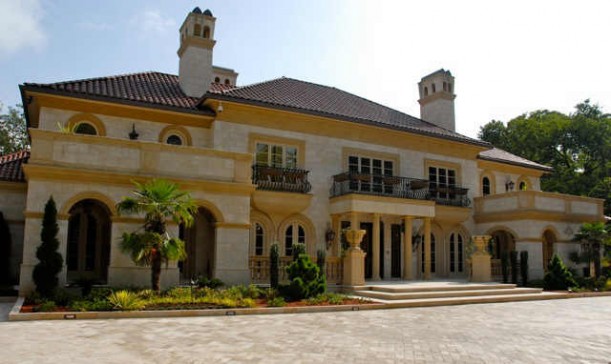 If zombies took over the world, which celebrity's house would you hide out in? I wouldn't mind living on Reese's ranch in Ojai. And maybe I'd make Tony Shalhoub's Martha's Vineyard cottage my vacation home… 🙂

P.S. Visit Houses Onscreen to see more, including…

(Visited 191 times, 17 visits today)