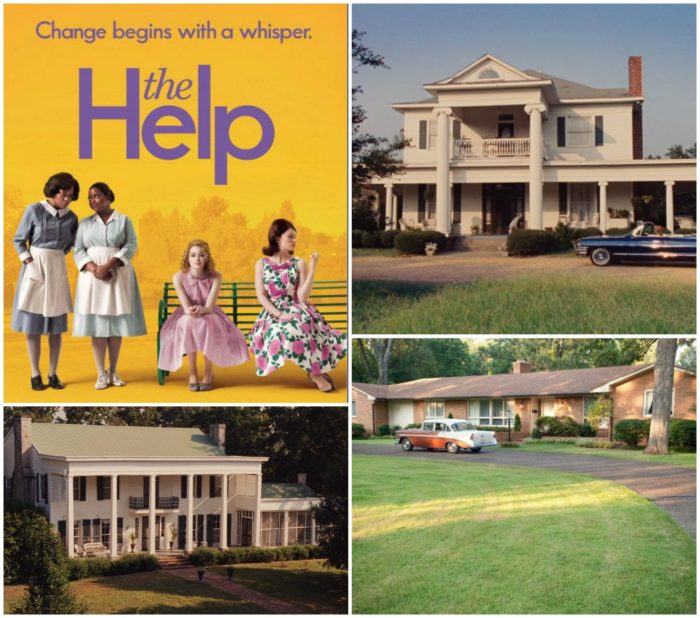 I loved Kathryn Stockett's novel The Help when it came out a few years ago, and they did a great job adapting it for the big screen.
The '60s-era sets were fun to look at, too. Let's take a closer look at the four main houses they designed for the movie.
Update: Skeeter's house is on the market!

The Four Main Houses in "The Help"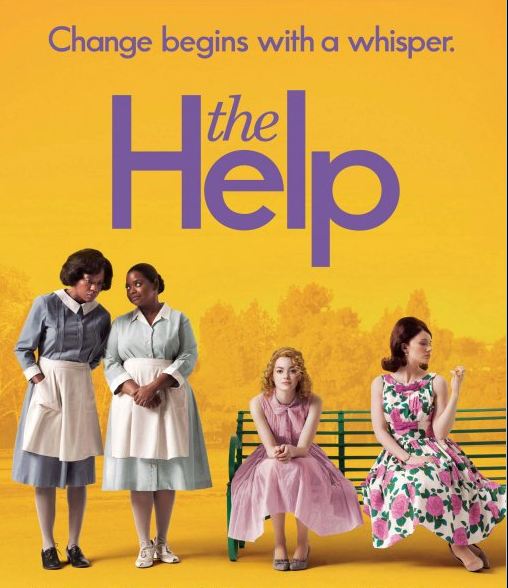 Eugenia "Skeeter" Phelan's Antebellum Mansion: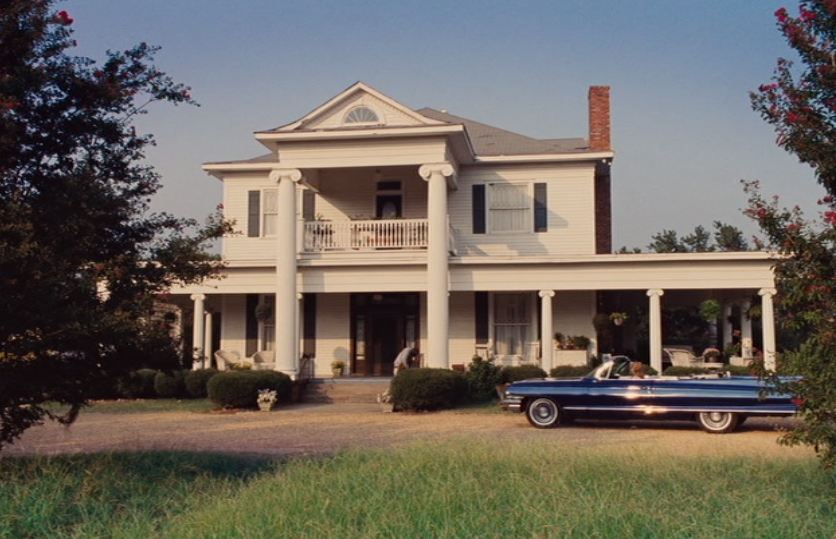 The Help is the story of two women, Minny and Aibileen, who have spent their lives taking care of privileged white families in Jackson, Mississippi.
"Skeeter" Phelan is an Ole Miss grad who's expected to settle down and get married, but she'd rather be a writer.
She decides to interview them and write a book about their experiences.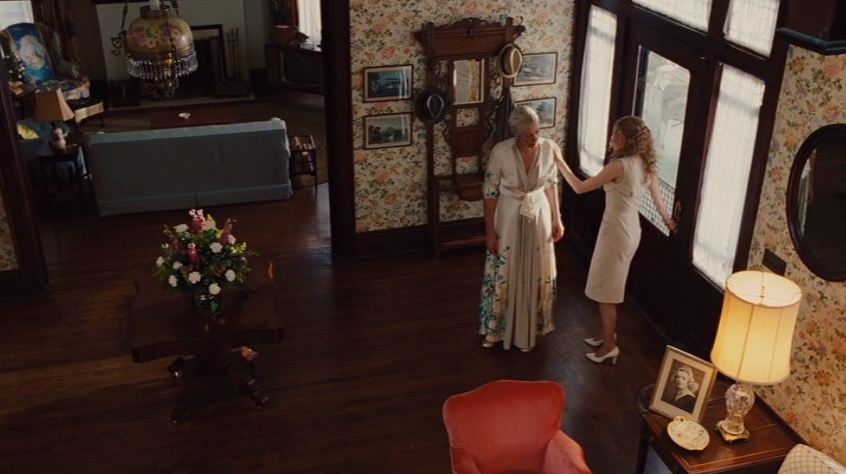 The novel by Kathryn Stockett came out in 2009 and stayed on the bestseller lists more than 100 weeks.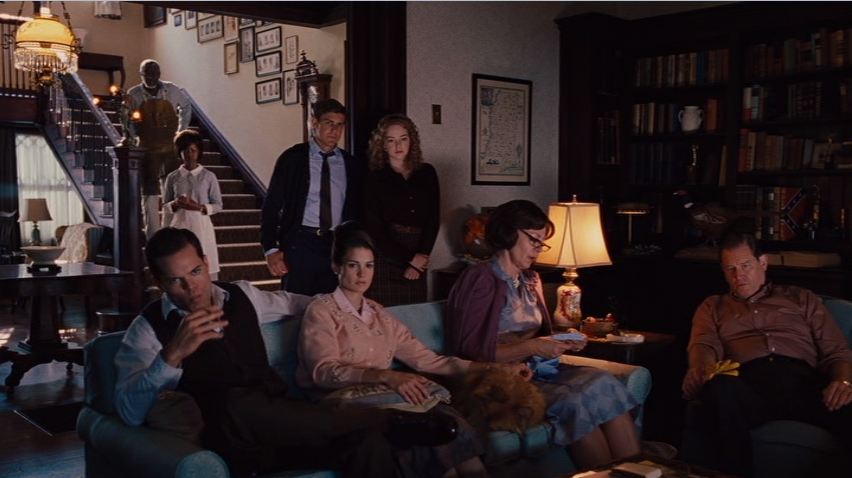 Before she found a publisher, though, her manuscript was rejected by 60 literary agents (bet they're kicking themselves now!).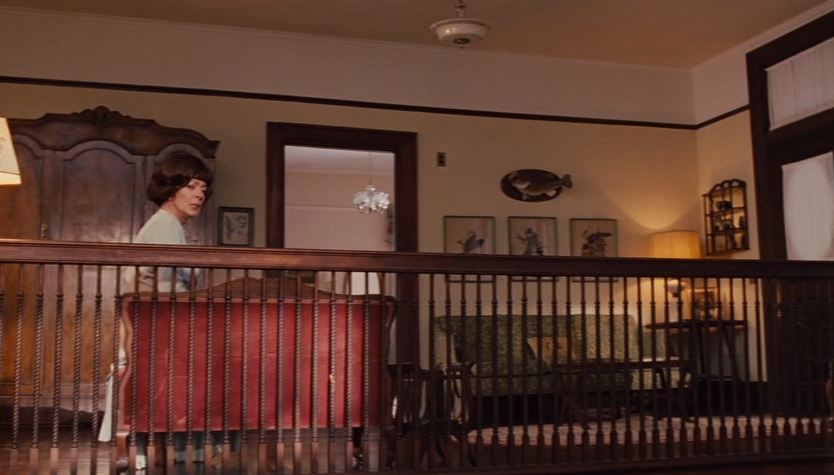 Stockett says it was based on her childhood experiences growing up in Jackson and her close relationship with her own nanny, Demetrie.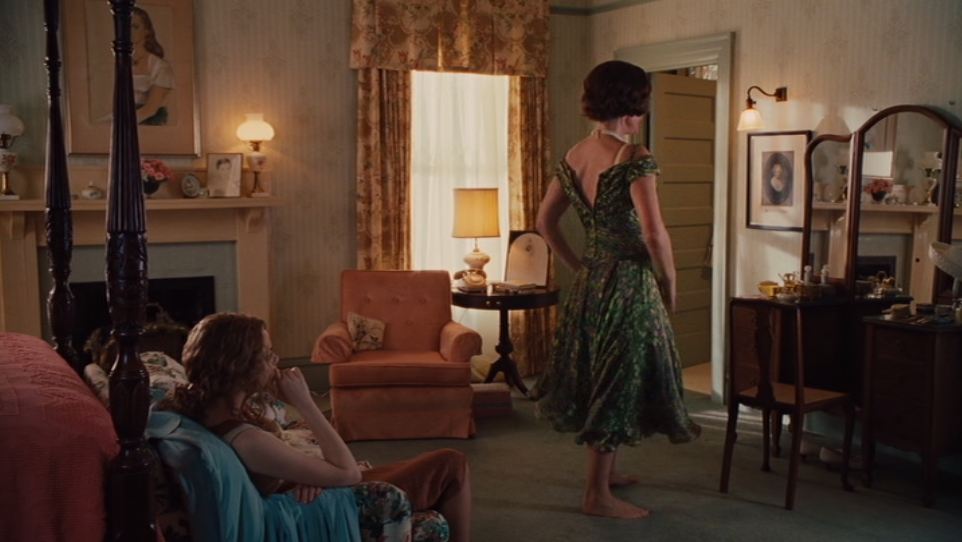 Production designer Mark Ricker and Set Decorator Rena DeAngelo had 47 sets to create for the film.
They scoured flea markets, antique stores, and even some old attics to find enough period-appropriate objects to fill the scenes with.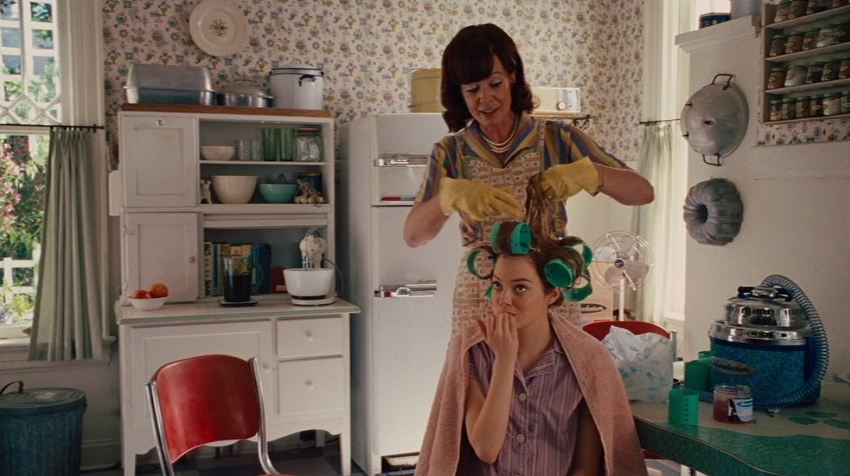 Emma Stone plays Skeeter, whose crazy curly hair is the bane of her existence.
Allison Janney plays her mother and makes her a bit more sympathetic than she was in the novel.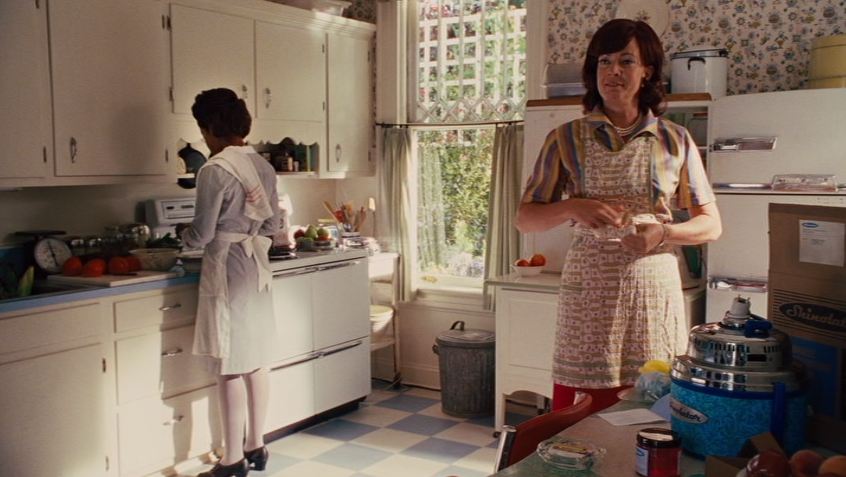 An aerial view of the property shown in the movie: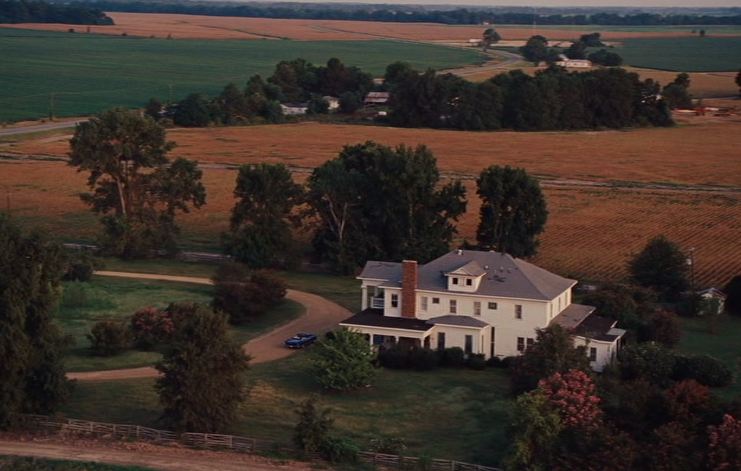 Elizabeth Leefolt's Brick Ranch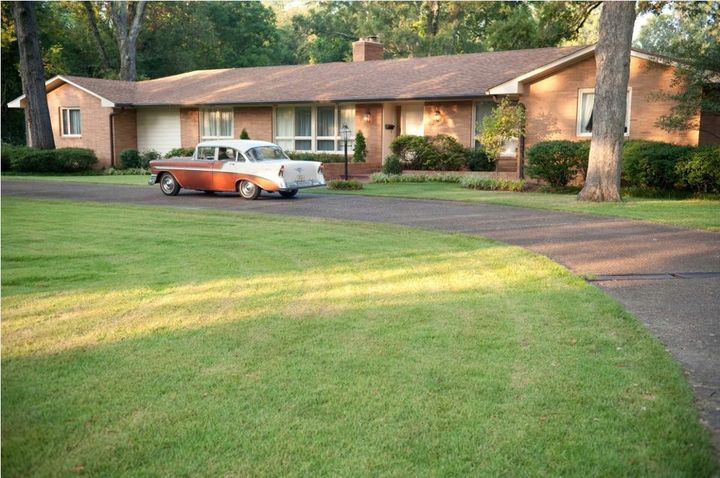 Skeeter's longtime friend Elizabeth lives in a more modern house in town.
Aibileen (Viola Davis) takes care of Elizabeth's daughter Mae Mobly: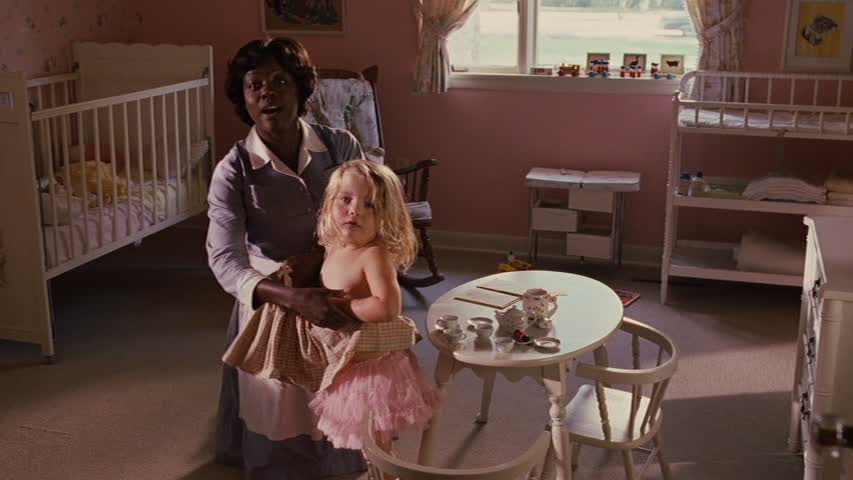 Ricker says the rooms in this middle-class ranch were designed to be "bland and uneventful."
Elizabeth's decor was inspired by Better Homes and Gardens decorating books from the era.

Hilly Holbrook's Traditional Colonial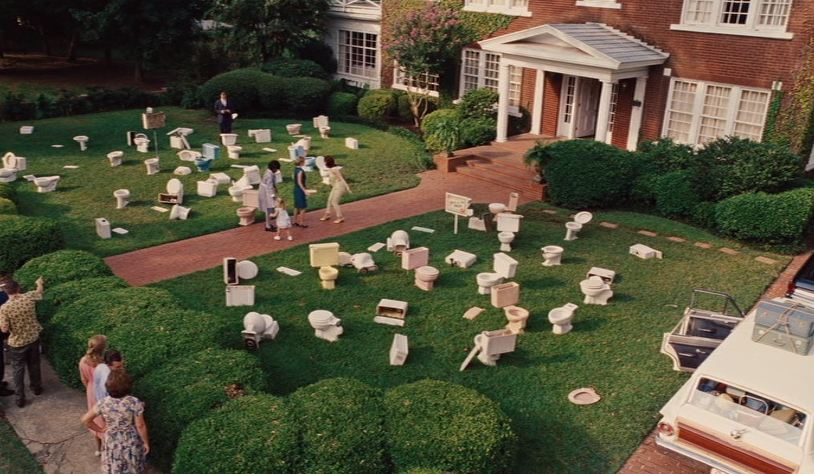 Bryce Dallas Howard fearlessly played the horrible Hilly Holbrook. One of the funniest scenes is when Skeeter gets back at her by "misstyping" the newsletter to tell people to drop off their "old commodes" instead of their old coats at Hilly's house.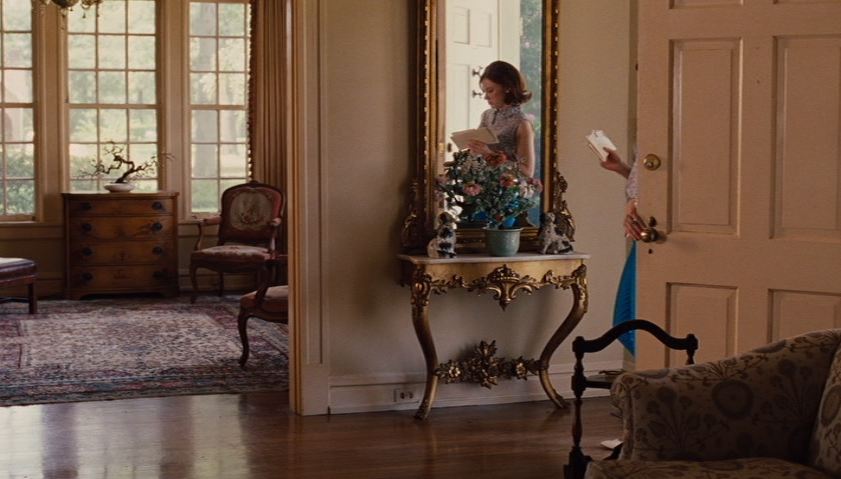 Ricker says that Hilly's house style was the "first phase of the new South," and the interiors are "prim, perfect, pastel and icy"–like her.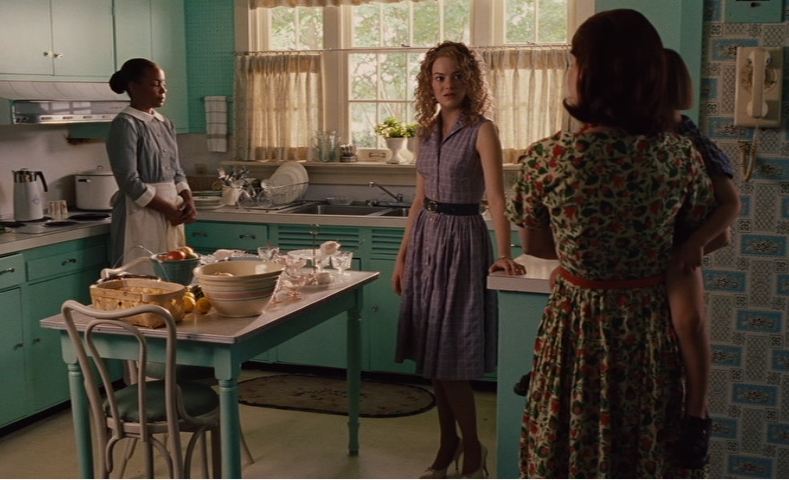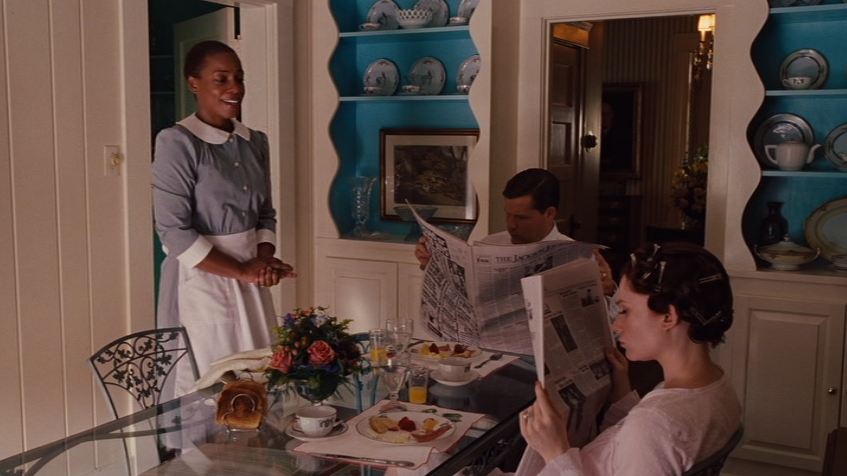 Celia Foote's Plantation House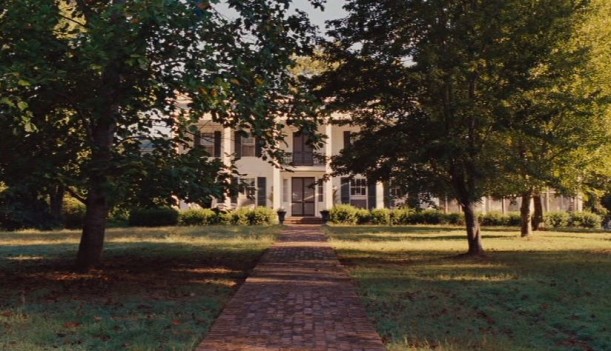 Celia lives on the outskirts of town with her husband Johnny in an old plantation house: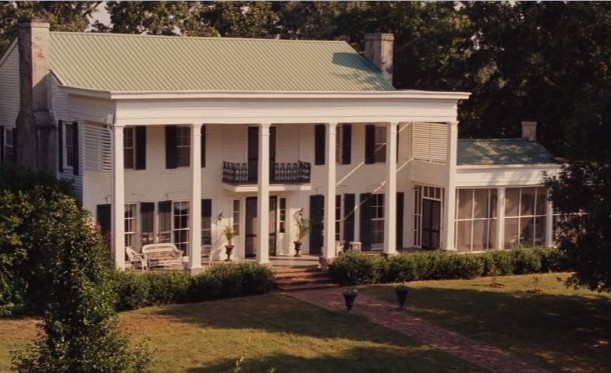 She says she dreams of filling it with wall-to-wall white carpet and making everything more modern.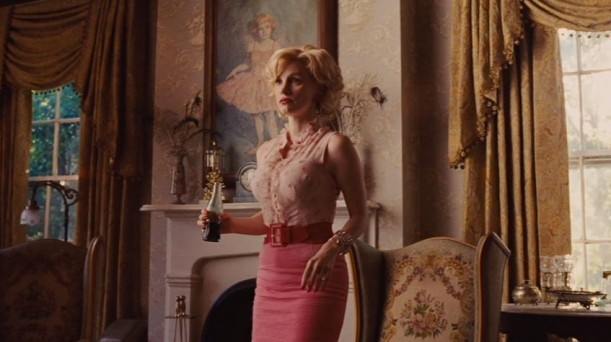 The stuffed bear in the story made me laugh–especially when Minny had to figure out how to clean it.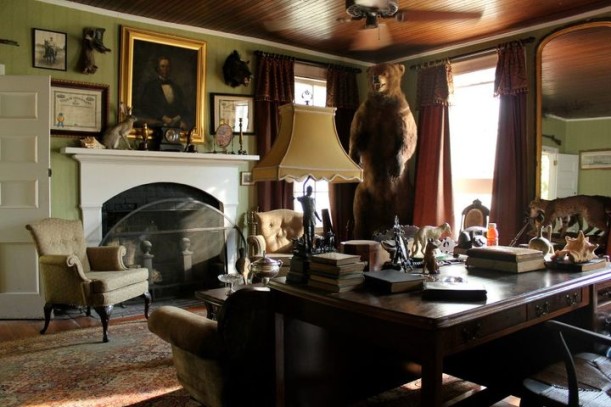 It came from a taxidermy shop in Wisconsin.
Mark Ricker explains:
"Celia's house was a ton of work because we did everything in it. All wallpaper, complete reconstruction of the kitchen, building all the curtains, and the sheer amount of layering in the house. We wanted it to have the most 'history,' so we just kept buying and buying…"
The kitchen is so old-fashioned, Celia doesn't feel very at home in it.
Octavia Spencer won an Oscar for her role as Minny Jackson.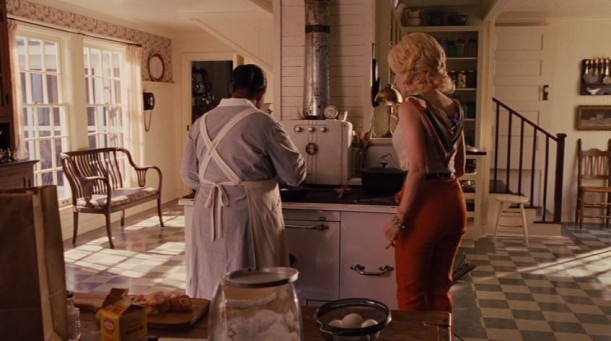 You can read more about the production design and see more set photos at

Photo credits: Dreamworks/Dale Robinette and Mark Ricker.

Visit my Houses Onscreen page to see the other movies I've featured, listed A-Z.