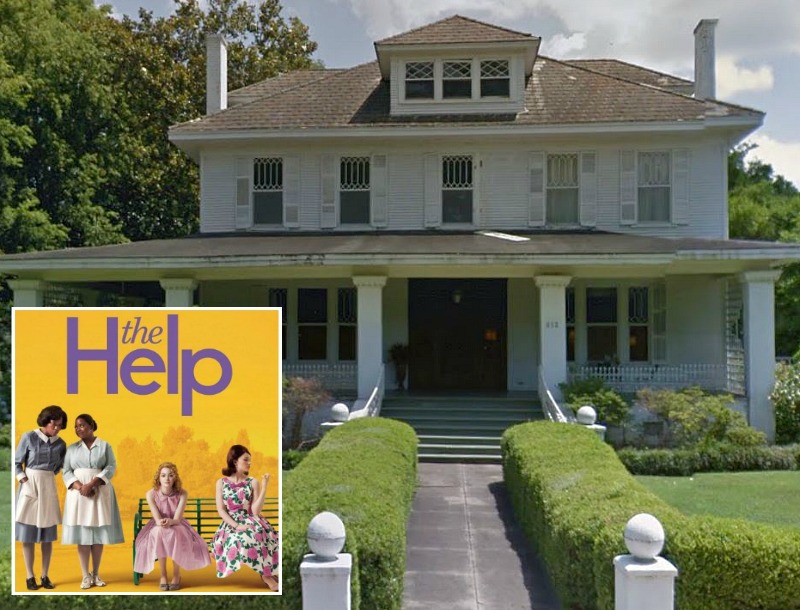 Hi guys! I know I haven't posted much lately, but when I learned that this 100-year-old house from The Help is for sale in Greenwood, Mississippi, and for only $240,000 (!), I had to come back to the blog and tell you about it.
This is where Emma Stone's character Skeeter Phelan lived with her parents. They filmed the interiors here but used a different exterior. Take a look!
Note: This post contains Amazon affiliate links.

Skeeter's House from "The Help"
This is the exterior they used for the house in the movie (below):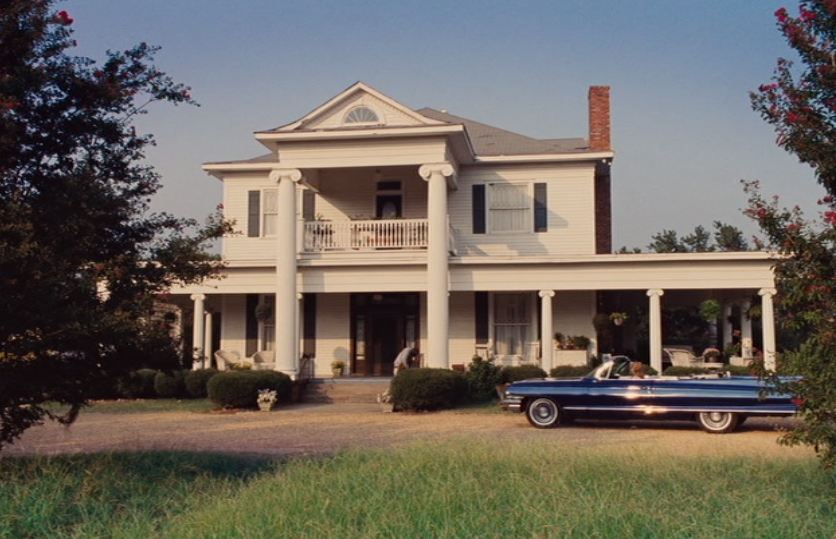 They're both beautiful, but I think I prefer the look of the real one:
If you're going to live in the South, it's always nice to have a BIG front porch:
The listing says:
Listed in the River Road and Western Downtown Residential Historic District, as perhaps Greenwood's finest example of Prairie Style, this wonderful circa 1910 house has 5 bedrooms, 3 baths, gracious formal dining room and nostalgic butlers pantry and breakfast room, 5000 s.f. home on 1.2 acre lot with wrap around porches.
This scene showed the other side of the front door inside the entry hall: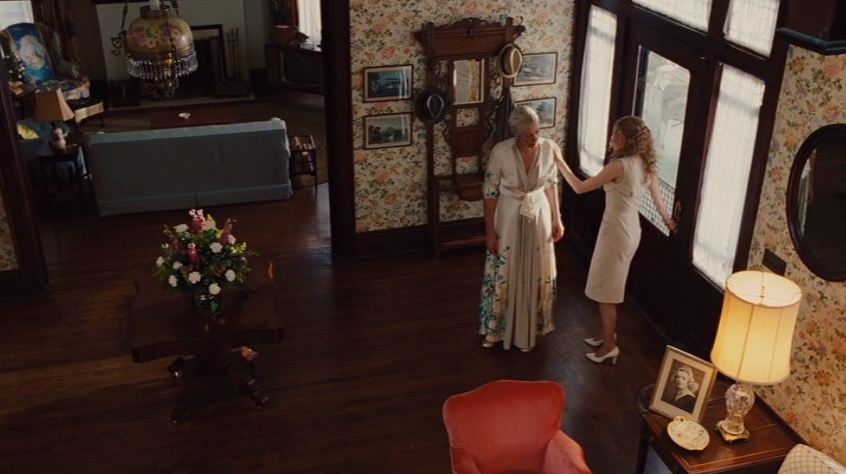 The staircase in the listing:
The novel by Kathryn Stockett came out in 2009 and stayed on the bestseller lists more than 100 weeks.
The bottom of the grand staircase onscreen: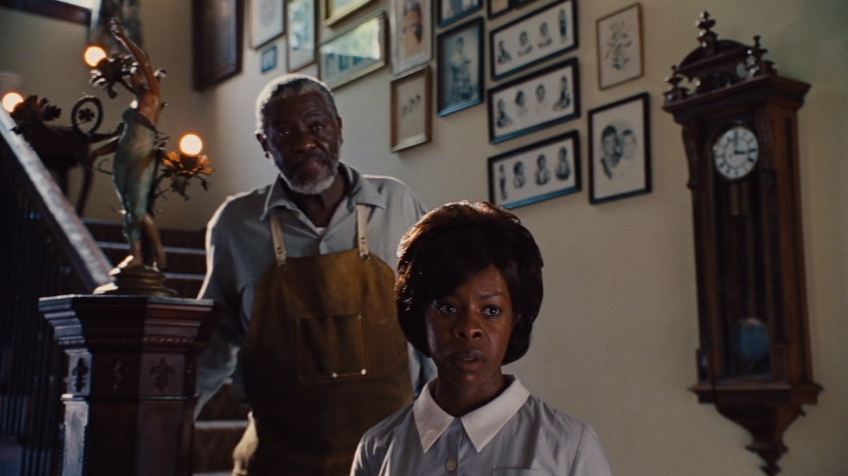 Allison Janney (playing Charlotte Phelan) on the upstairs landing: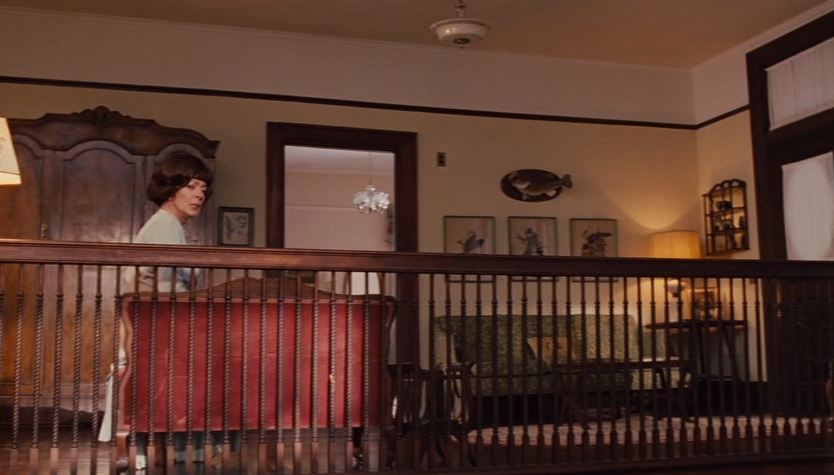 The dining room in the listing:
The house has over 5,000 square feet with 5 bedrooms + 3 baths.
Bedroom in the movie with Emma Stone and Allison Janney: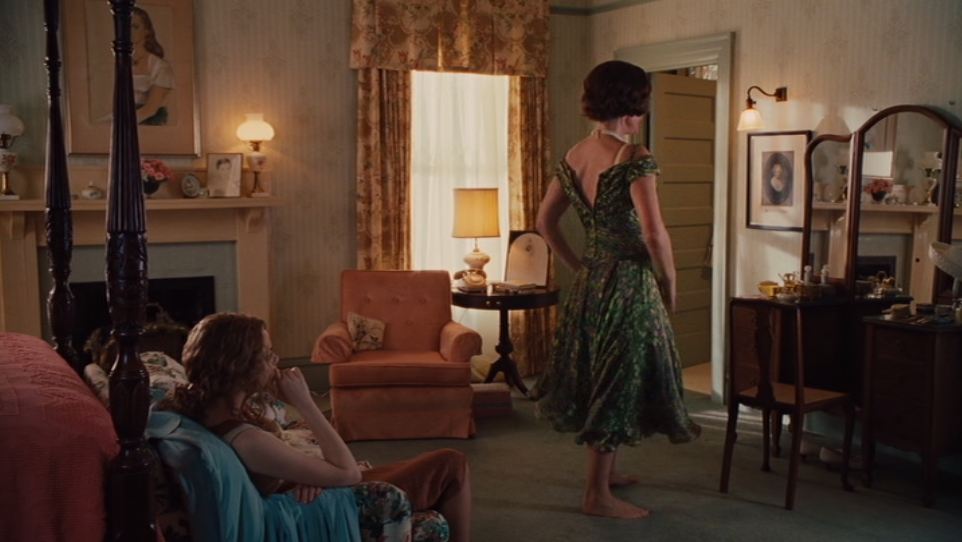 Production Designer Mark Ricker had the challenge of taking the rooms back to the '60s: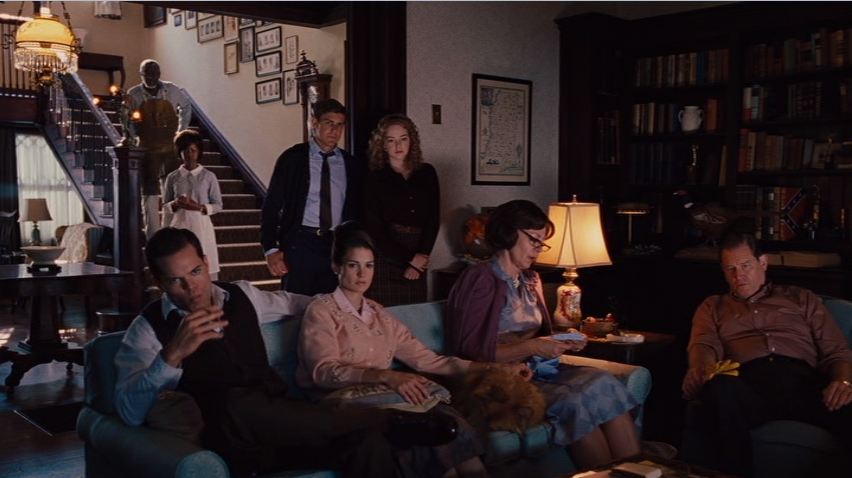 The same room and view of the staircase in the listing today:
I loved the throwback kitchen in the movie with the vintage appliances and checkered floors: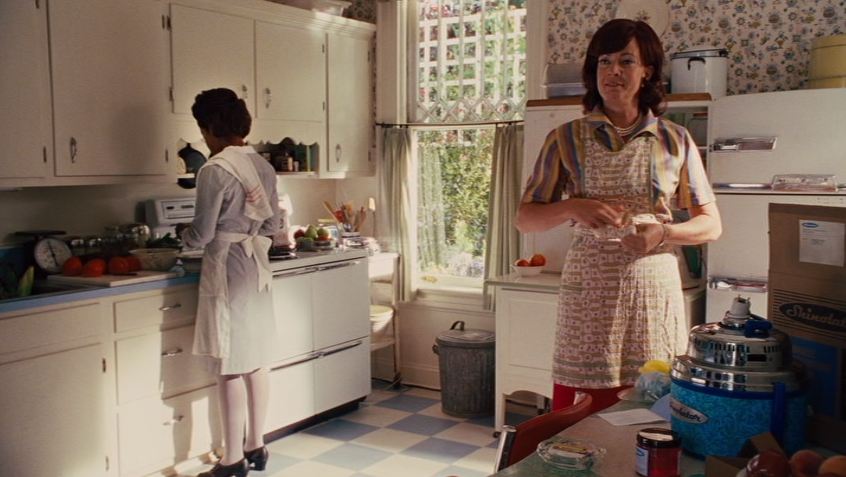 I was excited to see the kitchen has those blue and white floors in the listing photos, too:
The room's layout was a bit different in the movie, so they may have recreated it on a soundstage: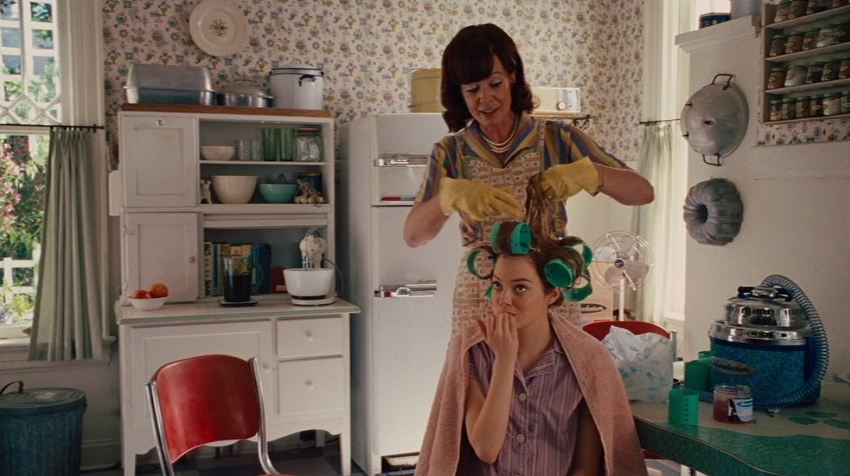 They just don't make wrap-around porches like they used to…
My original post about the movie featured the four main houses that appeared in The Help:
If you're late to The Help party, you might want to check out the book and the movie (Amazon affiliate links). I loved them both! For more photos and information about Skeeter's house, check the listing. And be sure to visit my TV + Movie Houses page to see all the others I've featured over the years.
Thanks to all of you who checked in with me over the past few weeks. All is well here! I've been enjoying my break and having the time to explore other interests. After working nonstop for so many years, it's been nice to see what life is like outside my computer! 🙂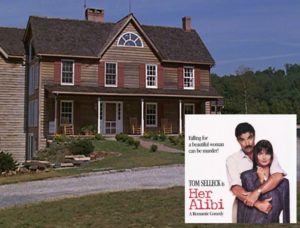 Remember the romantic comedy Her Alibi? Premiering in 1989, it featured Tom Selleck as a hilariously bad writer of best-selling detective novels. I watch it every time…
Check out this sweet two-bedroom Craftsman bungalow for sale in Galveston, Texas. The homeowners spent over a year restoring the original woodwork, and it's gorgeous.…