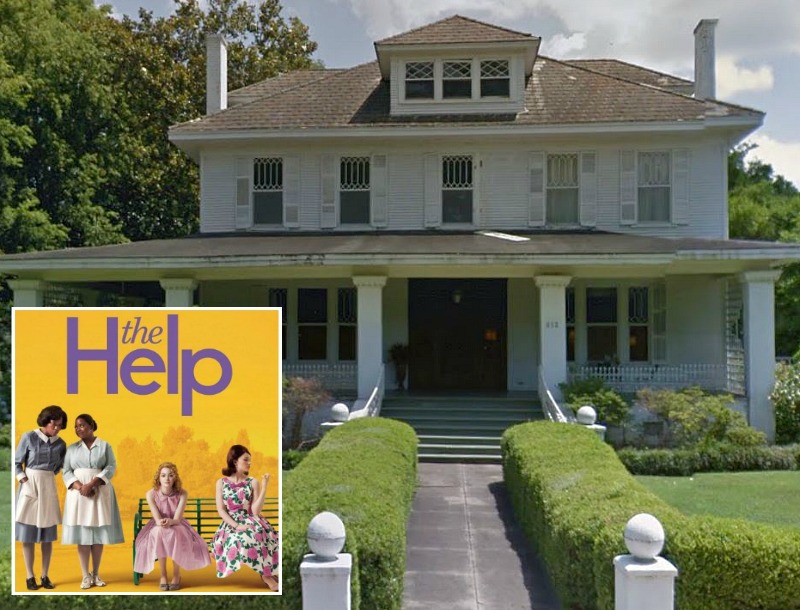 This 100-year-old house from the Oscar-nominated movie The Help is for sale in Greenwood, Mississippi, and for only $240,000.
This is where Emma Stone's character Eugenia "Skeeter" Phelan lived with her parents.
You may not remember it, though, and for good reason: they filmed the interiors here but used a different house for the exterior.
Take a look!
Note: This post contains Amazon affiliate links that may earn me commission.

Skeeter's House from "The Help"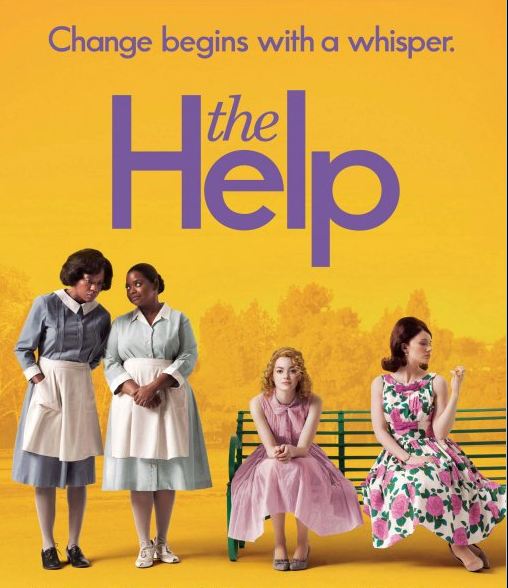 This is the exterior they used for the house in the movie (below):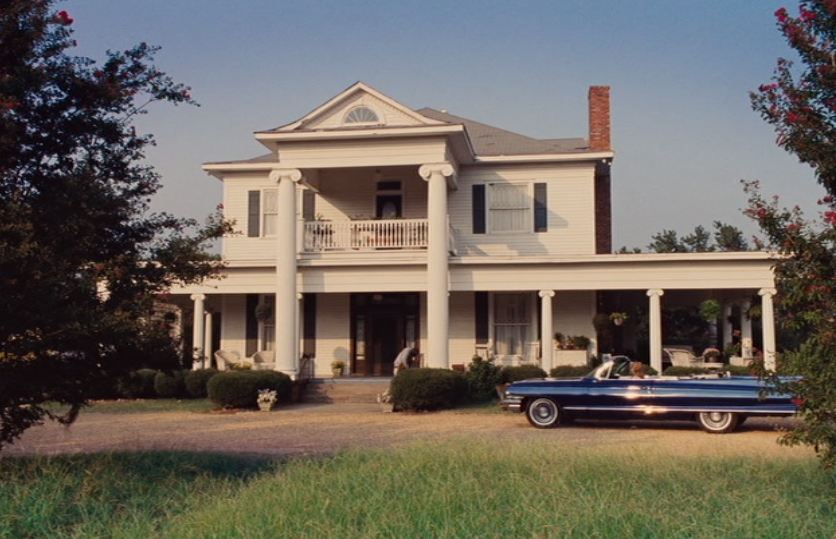 The listing says:
Listed in the River Road and Western Downtown Residential Historic District, as perhaps Greenwood's finest example of Prairie Style, this wonderful circa 1910 house has 5 bedrooms, 3 baths, gracious formal dining room and nostalgic butlers pantry and breakfast room, 5000 s.f. home on 1.2 acre lot with wrap around porches.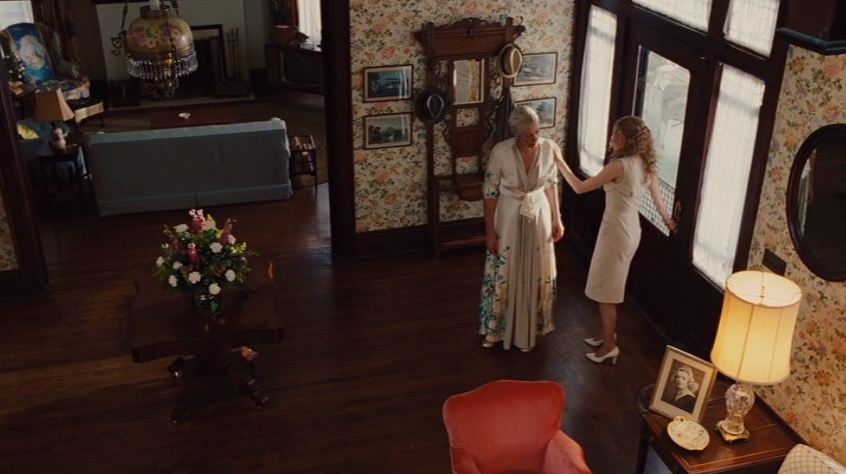 The novel by Kathryn Stockett came out in 2009 and stayed on the bestseller lists more than 100 weeks.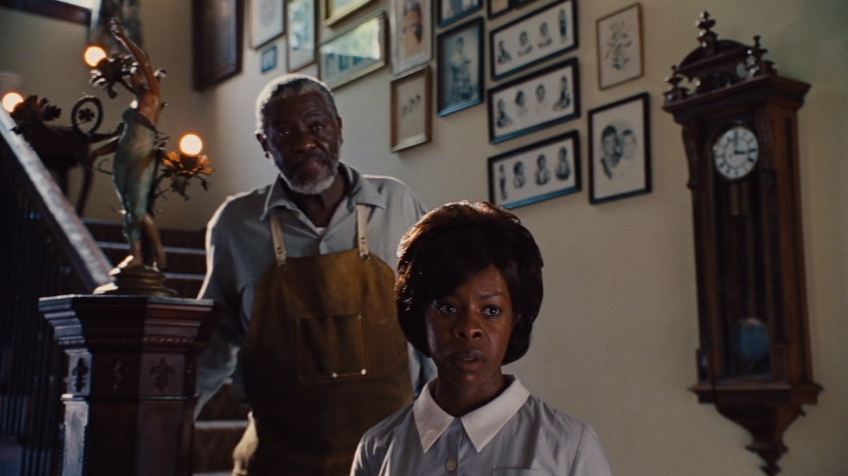 Allison Janney (playing Charlotte Phelan) on the upstairs landing: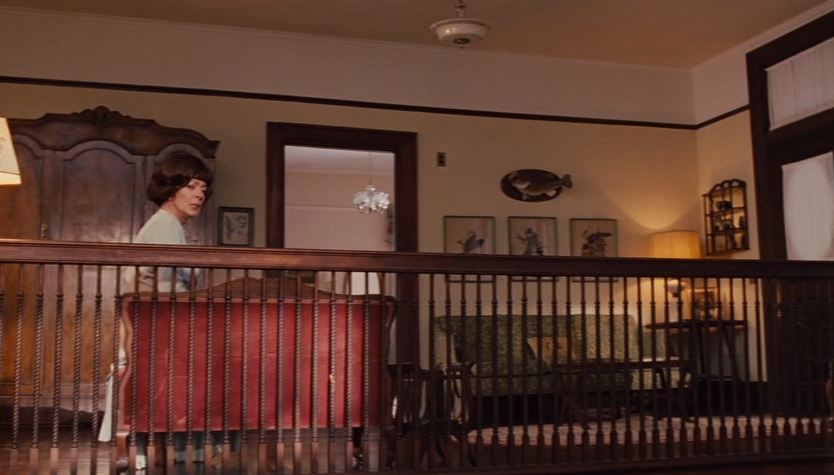 The Bedroom in the Movie with Emma Stone and Allison Janney: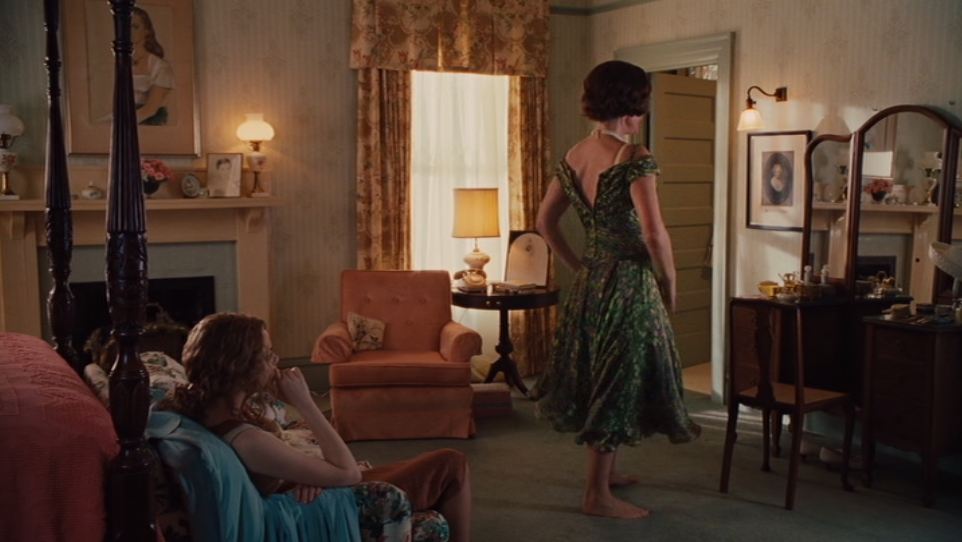 Production Designer Mark Ricker had the challenge of taking the rooms back to the '60s.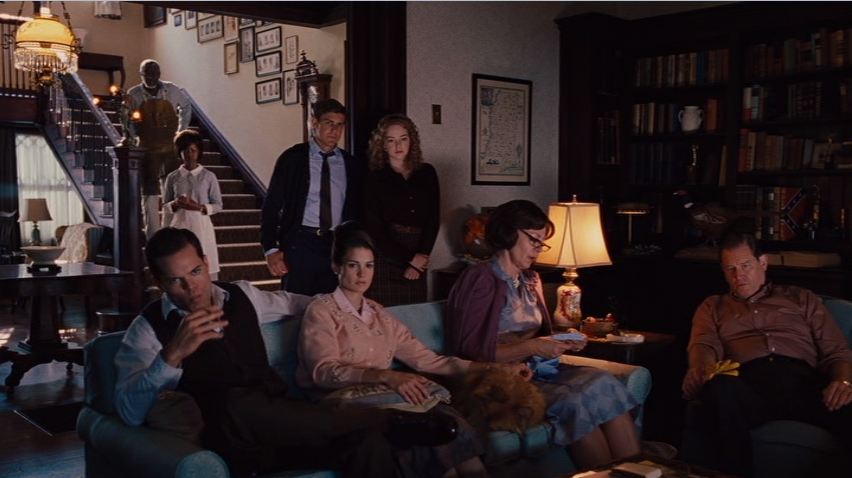 The house has over 5,000 square feet with 5 bedrooms + 3 baths.
Most of the rooms in the movie seem to "match" those in the listing,
but the kitchen appears to have been filmed elsewhere.

My original post about the movie featured the four main houses from The Help:
If you're late to The Help party, check out the book and the movie (Amazon affiliate links).

For more photos and information about Skeeter's house,

Visit my Houses Onscreen page to see the other movies I've featured, listed A-Z.