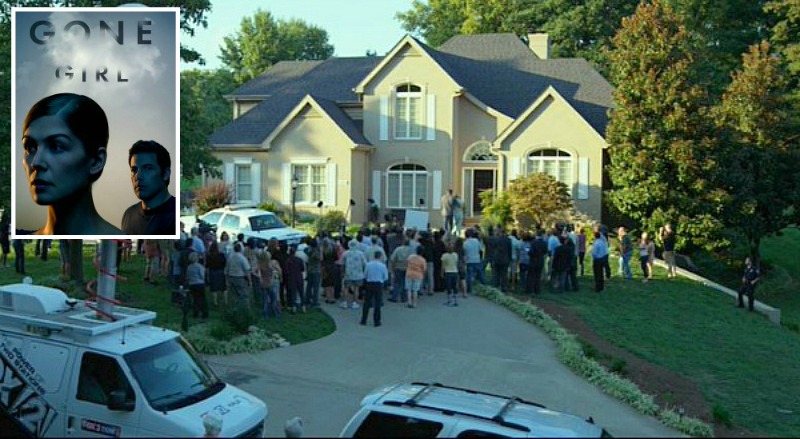 Since the movie Gone Girl came out last year, a lot of you have asked to see photos of Nick and Amy's house in the suburbs and Desi's vacation home on the lake.
They were both filmed in Cape Girardeau, Missouri.
Take a look!

Filming Locations for "Gone Girl"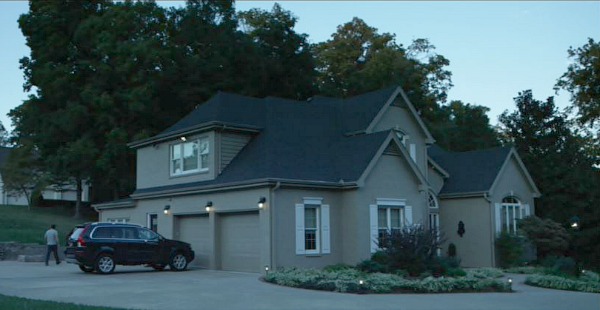 In the movie, Nick and Amy Dunne rented this house with white shutters:
It's a real house and was on the market in 2014.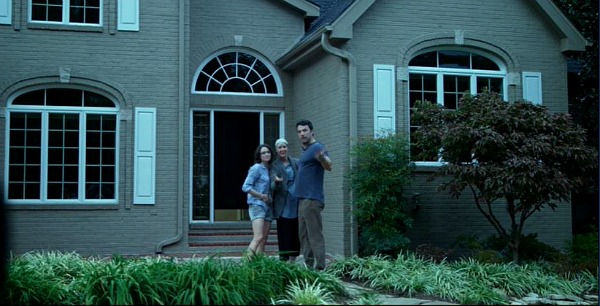 The Interior Sets: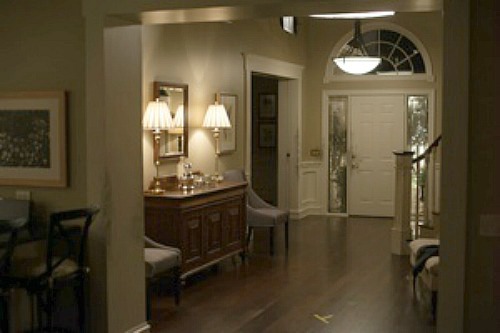 The interiors were created on a separate soundstage (not in the real house).
Production Designer Donald Graham Burt gave the transplanted New Yorkers in the movie a nice but impersonal suburban house that looks like it could be a model home.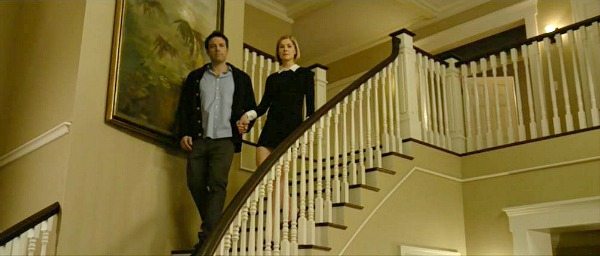 If you look at the rooms you'll notice very few personal details that would give us clues about the couple that lives here.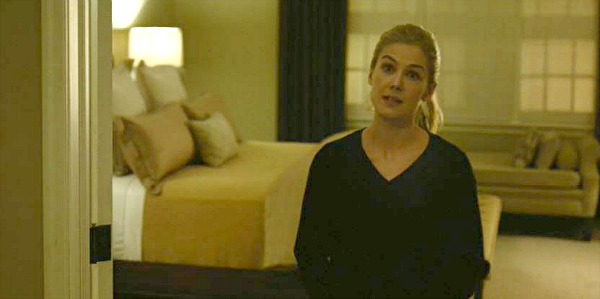 When Nick comes home to find his wife missing, the detectives who respond to his call remark that even the "crime scene" looks a little too perfect.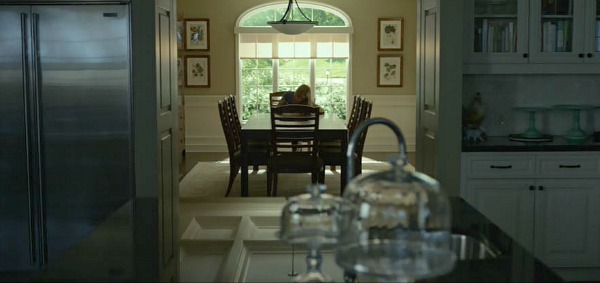 The kitchen has a mix of white and wood cabinetry.
Man, was Rosamund Pike good in this movie or what? She had me totally freaked out.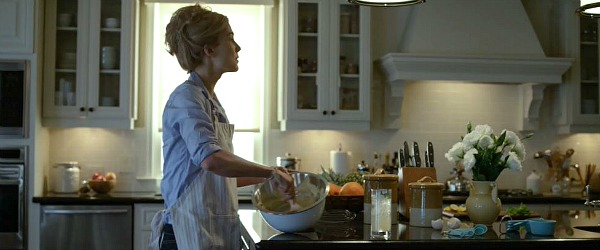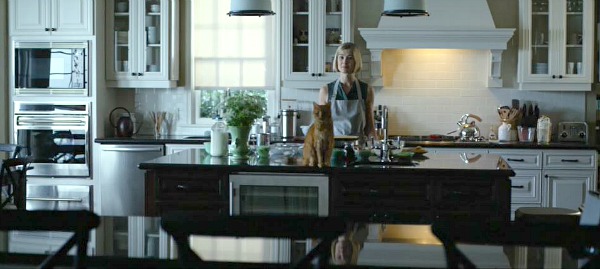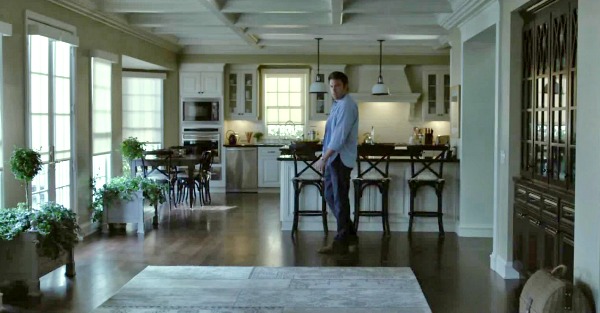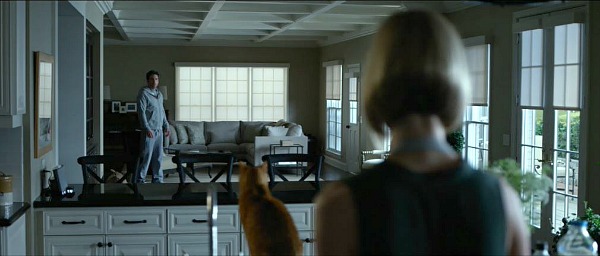 The House Today
The town of North Carthage, Missouri, where the story takes place, doesn't really exist. But the author Gillian Flynn says she had Cape Girardeau in mind when she was writing it, so that's where they chose to film.
The house was built in 1993. It has 5 beds, 6 baths, and 4,400 square feet.
You can see all the interior photos in the listing.

 Desi's Lake House: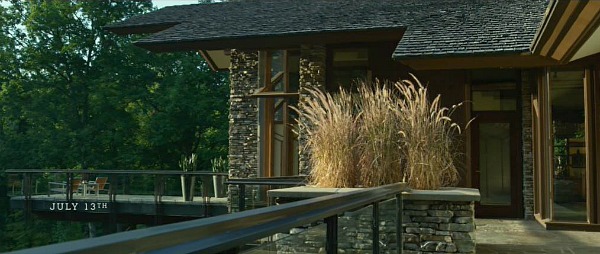 The other house you guys asked about was the mansion by the lake that belonged to Amy's ex Desi Collings (Neil Patrick Harris).
According to Production Designer Donald Graham Burt, the original lake house they planned to use was in L.A.
When that fell through, the location manager found this one right outside town in Cape Girardeau.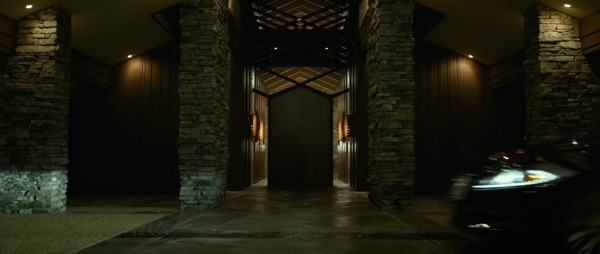 He told Onscreen Style, "We were so fortunate to find it because it was this stylized Frank Lloyd Wright type of home. It was perfect because it had a grandeur to it and it was on a lake. It was just so unique in its shape and form."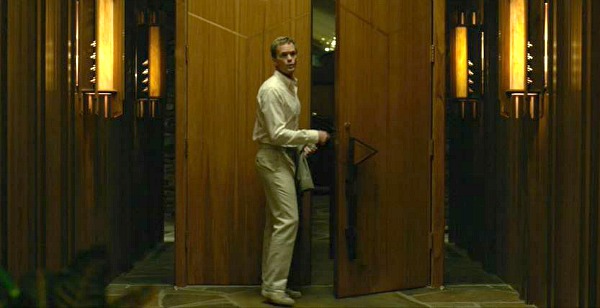 The living room is the only actual location filmed inside the real house.
The others were sets.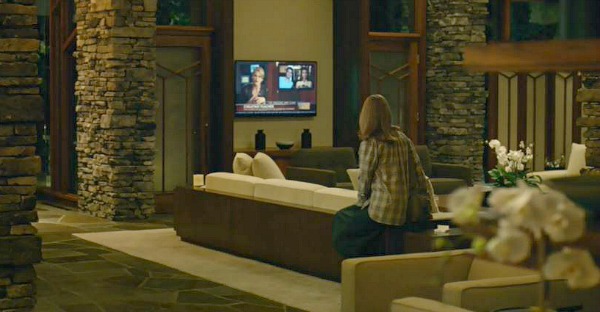 They custom built all the furniture for each room in the movie.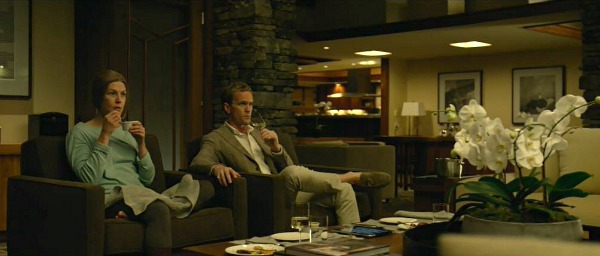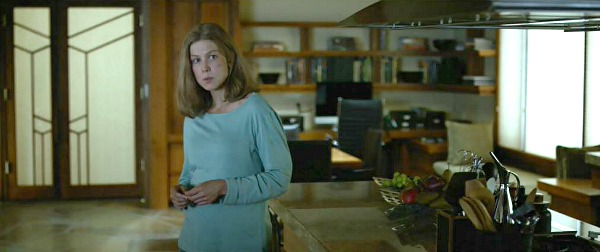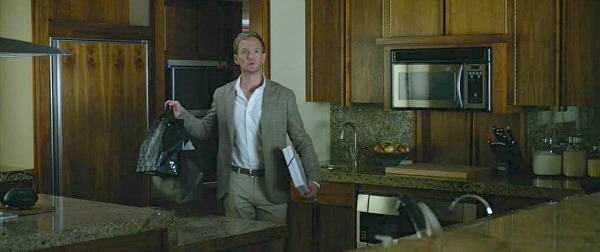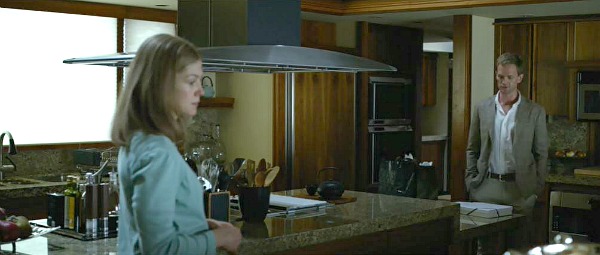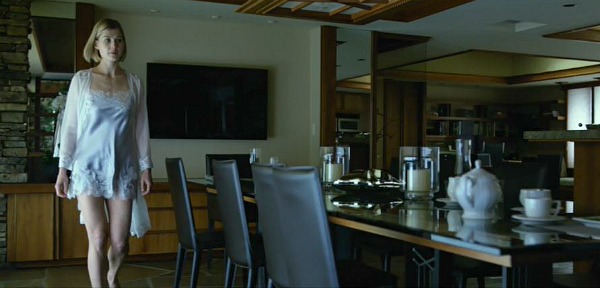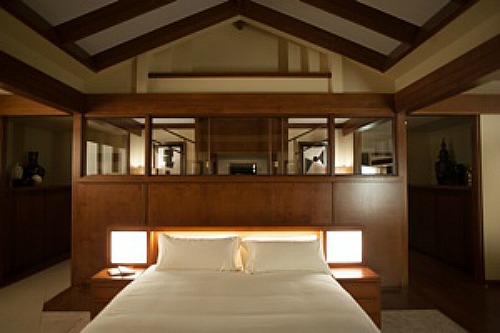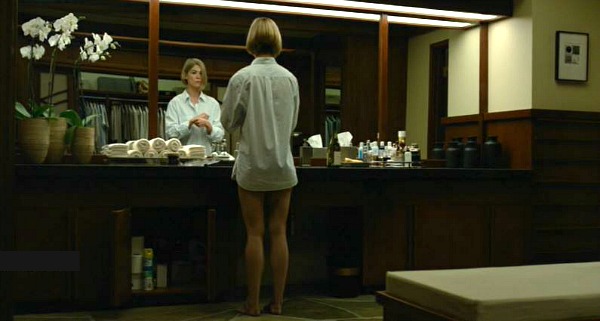 The Production Designer told Onscreen Style that his favorite set was actually the little ranch house that Nick's twin sister Margo owned in the movie.
"It was mundane yet special," he says. "The shape of it really worked for a lot of the scenes we had to block for."
Did you have a favorite from the film?
Nick and Amy Dunne's house from "Gone Girl" sold for $575,000 in June of 2014.

To see the photos, check the listing.

For more information about the filming locations: