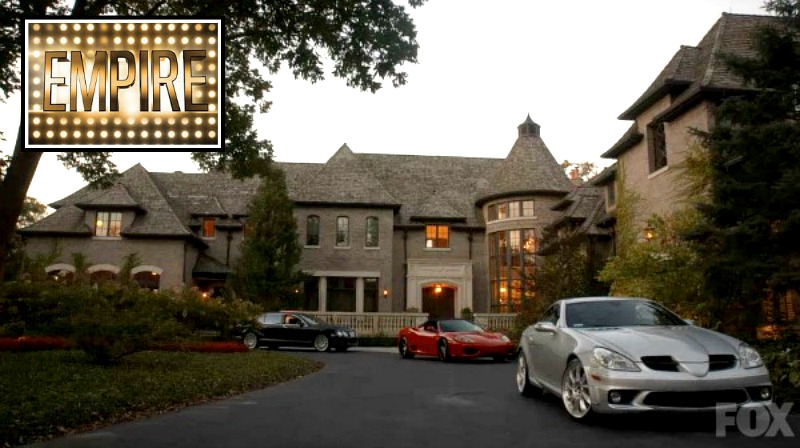 I just started watching the hit Fox series "Empire" and was curious about the filming locations for it. I learned that it's mostly filmed in the Chicago area, and the estate they used is in Barrington Hills. The property sits on 8 acres overlooking a lake.
Not only that, but it's currently on the market if anyone wants to live like he does!
It says: '"Empire" may scream hip-hop and bling, but, like "Dynasty," the show is rooted in cold, hard cash. On "Dynasty," the Carrington business was oil. On "Empire," Howard's Lucious Lyon is a music-industry mogul — a TV version of Jay Z who hopes his firm will become the first rap enterprise listed on the New York Stock Exchange.'

Lucious Lyon's Mansion on "Empire"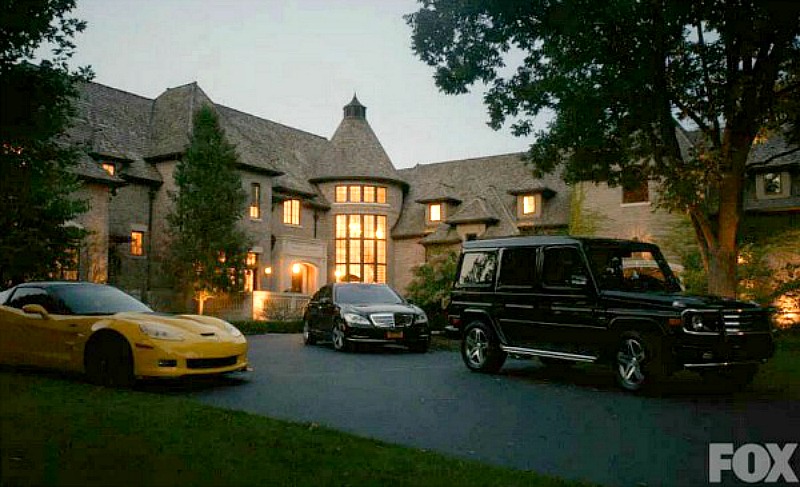 The show revolves around the Lyon family, which runs a music company called Empire Entertainment.
Lucious (Terrence Howard) is the head of the family and founder of the company. He's trying to determine which of his sons will be his successor — Hakeem, Jamal, or Andre.
Lucious Lyon's life gets more complicated when his ex-wife Cookie (Taraji P. Henson) gets out of prison early and demands her half of the company back.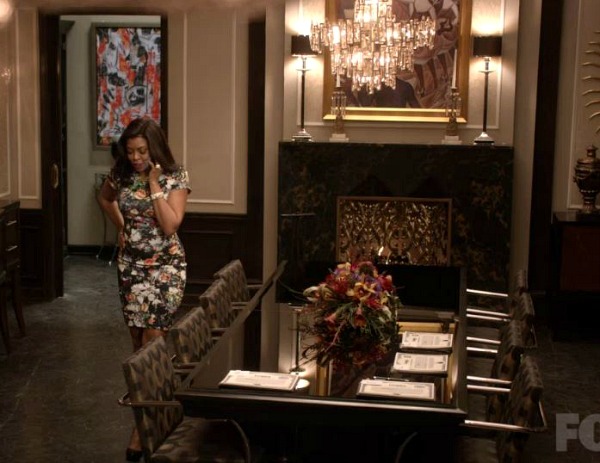 As the season progressed, however, the rooms changed a bit.
My guess is that's when they began filming on separate sets.
For instance, here's how Lucious Lyon's study looks by the end of the first season: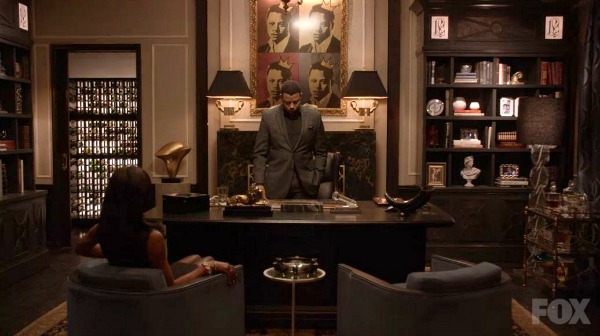 The listing says:
Architectural Digest has named this the most beautiful home for sale in Illinois.
This home has also been the backdrop for Fox's Hit series Empire for the past 5 seasons.
Elegant Estate located in prestigious Barrington Hills, sits privately on over 8 acres of beautifully manicured lawns, mature trees and 2 gorgeous lakes.
Every detail was created from the finest materials to create the feel of luxury in each and every room. The main entry will have your jaw dropping as you step through the custom Walnut double doors into the massive formal entryway.
Features like the floor to ceiling windows, barreled and coffered ceilings, custom detailed mill work, glass-sided turrent and stunning porte cohere are just part of this lavish home's old world charm.
The walk out lower level features a new home theater, a poker/billiards room, full bar kitchen.
Enjoy the views of the lake from the balcony.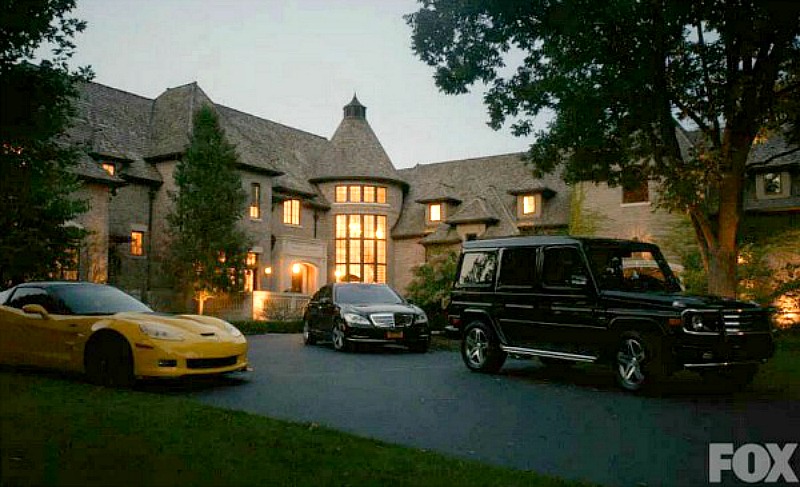 The real house has 5 bedrooms and 9 full baths. The listing describes the house as a "lavish French Country-style estate." The mansion took 5 years to build and was finished in 2008.
You can watch full episodes of "Empire" on Fox.com.

For photos and information about 45 Lakeview in Barrington, Illinois,

check the listing held by Michael LaFido and the article at Curbed.