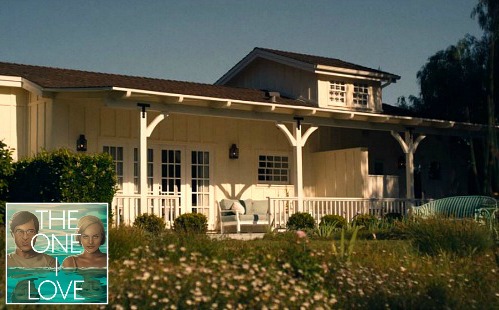 In the 2014 movie The One I Love, Mark Duplass and Elisabeth Moss play a couple whose marriage is falling apart. Their marriage counselor (Ted Danson) prescribes a weekend getaway in a charming white house where everything looks picture perfect. But — spoiler alert — it isn't. In fact, some really bizarre and surreal things start happening to them there that force them to reevaluate themselves and their relationship.
Not only were the houses in the movie beautiful, but I instantly recognized the enchanted, rose-covered guest cottage as one I saw featured in Houzz. It made me do a double-take when it appeared onscreen!
I did a quick check to confirm it and, yep, in real life the cottage belongs to Ted Danson and Mary Steenburgen and acts as their guest house in Ojai. Their main house is also featured in The One I Love. Take a look!

The House in "The One I Love"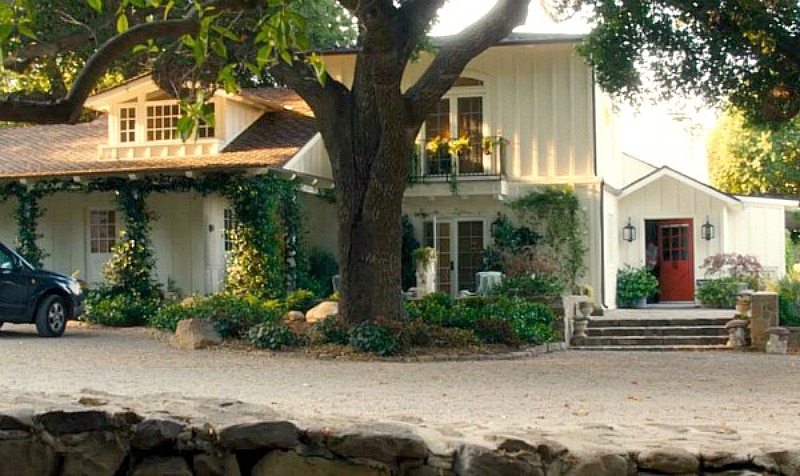 Ethan and Sophie's therapist recommends that they rent a "kind of magical" house
where many of his other clients have managed to renew their marriages.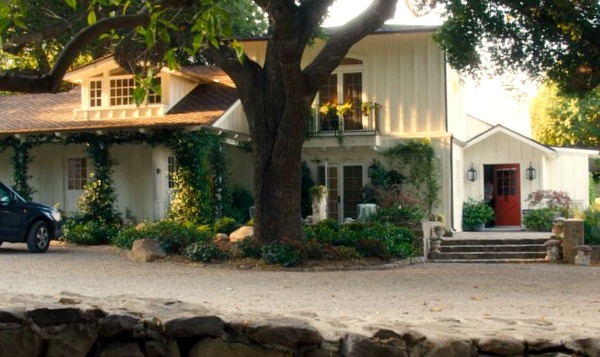 They walk in and look around, and now I want to build bookshelves in my entry hall…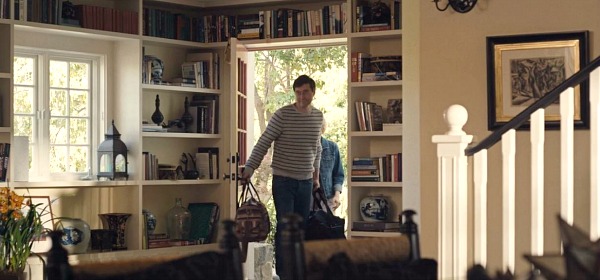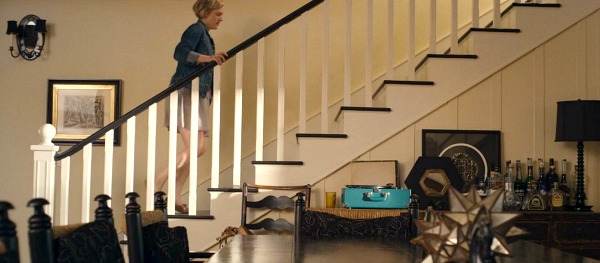 I'm going to try not to spoil the twists and turns of the movie for you by saying too much about the plot,
but let's just say I didn't see any of it coming!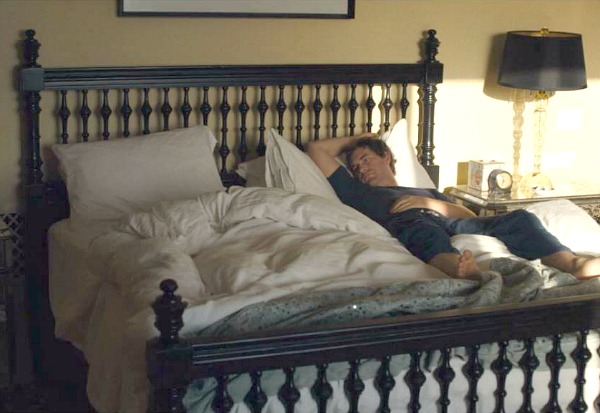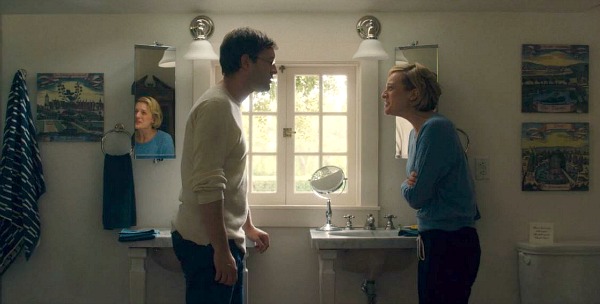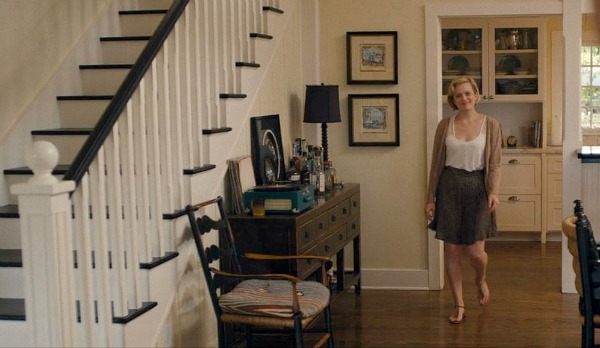 I had to pause the movie and stare at the (huge) kitchen window and Dutch door: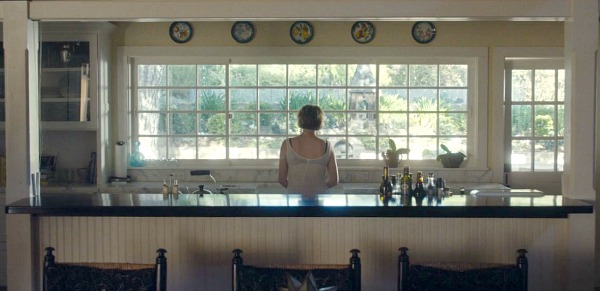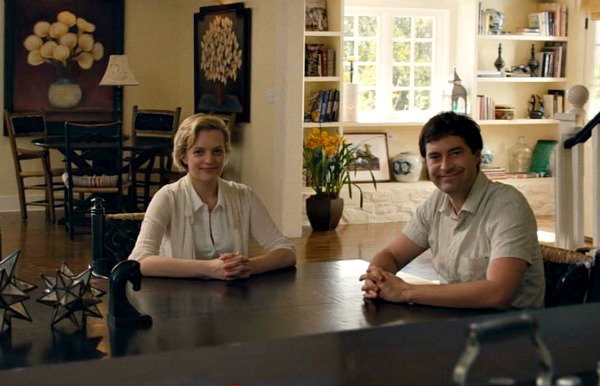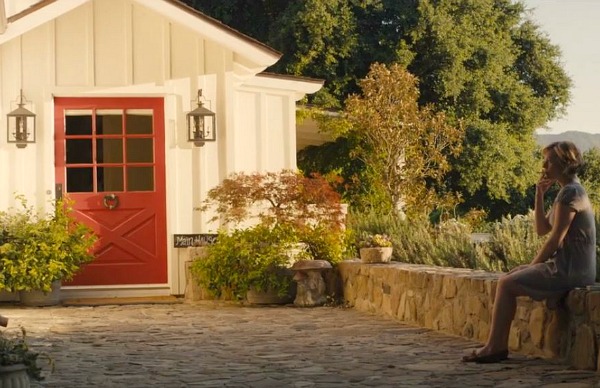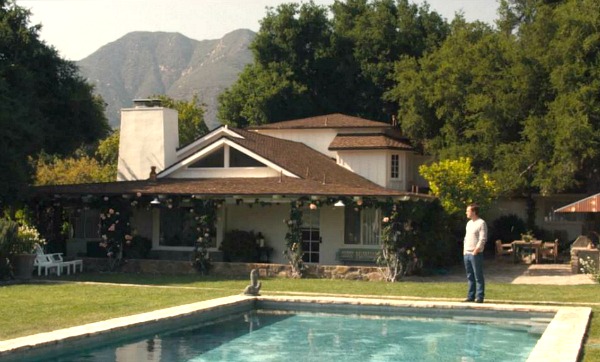 The Enchanted Cottage in "The One I Love"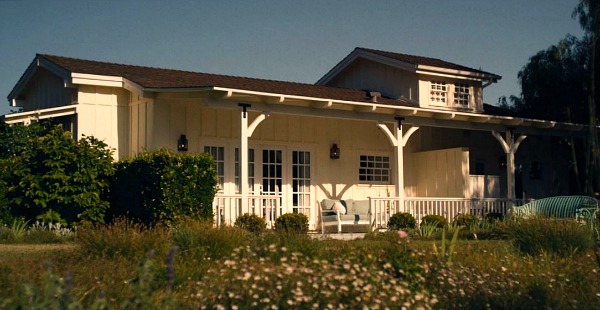 I recognized the cottage as the one on Ted Danson and Mary Steenburgen's property.
A quick check on IMDb.com revealed that the director of the movie is Mary's son Charlie McDowell
(his dad is the well-known actor Malcolm McDowell; Danson is his stepdad).
When Ethan (Mark Duplass) talks to his mom on the phone, her voice sounds just like Mary's. 🙂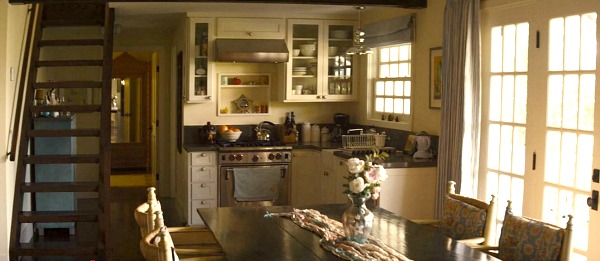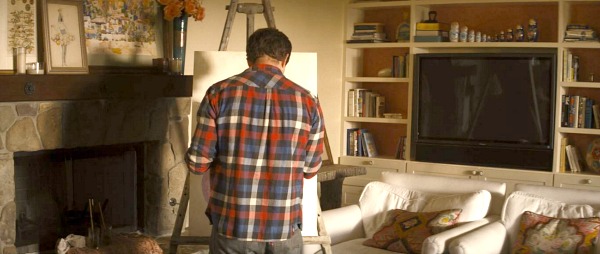 .Actor Mark Duplass says a lot of the dialogue was improvised.
They were given the basic direction for the scenes and went from there.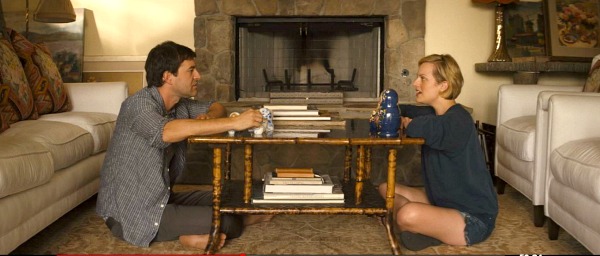 A bedroom with wood-paneled walls that are painted white: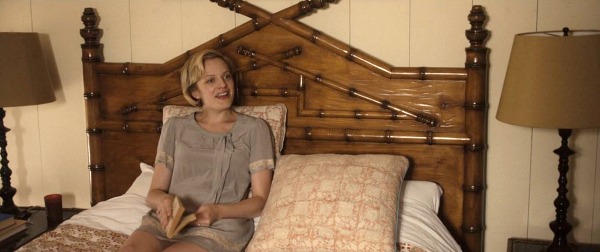 Besides the brief appearance by Danson, Moss and Duplass are the only actors in The One I Love.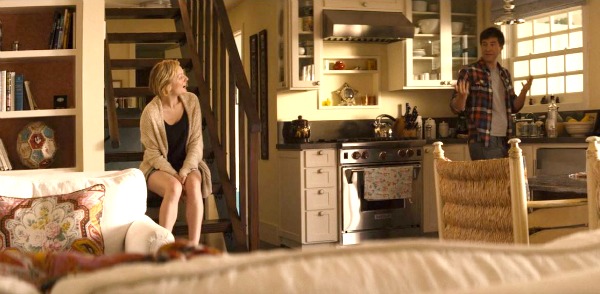 It was easy to believe that this adorable little house had a bit of magic in it.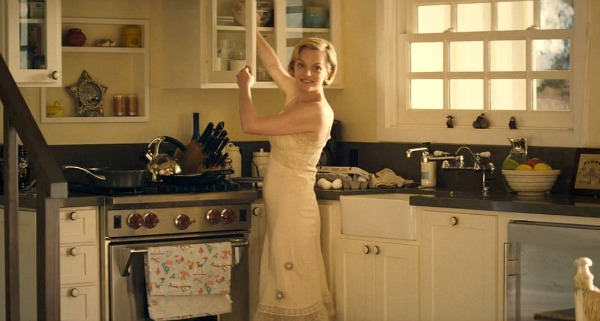 Danson and Steenburgen hired architect Chantal Dussouchaud to design the cottage for them.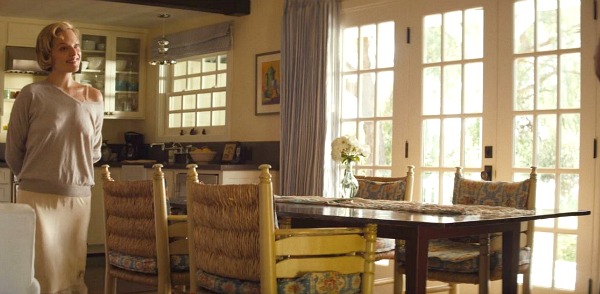 "Because everything we do begins with a written word, whether it is acting or writing music,
we wanted a space that pays homage to writing," Steenburgen told Houzz.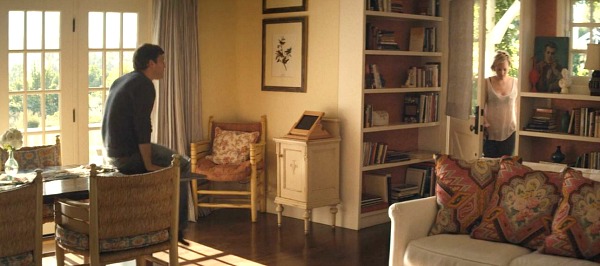 "Movies are rehearsed here, songs are written. We wanted it to be a place that breeds creativity."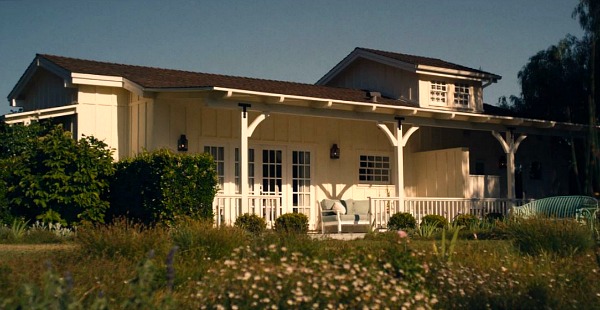 For more photos and information about the guest cottage read the article on Houzz.

Visit my Movie Houses page to see more of your faves that I've featured!