The house where Sally Field and her family lived in the 1989 movie Steel Magnolias is now a Bed & Breakfast in Natchitoches, Louisiana. It was built before the Civil War in the 1830s and sits along the Cane River. It's on the market for $1.175 million, so let's compare how it looked in the movie to how it looks today!

The Real Steel Magnolias House
I don't know about you, but this is one movie I can't get through without going through half a box of Kleenex. I just watched it again and bawled my eyes out.
Here's how the front of the house looked in the movie, as the bride and groom left for their honeymoon: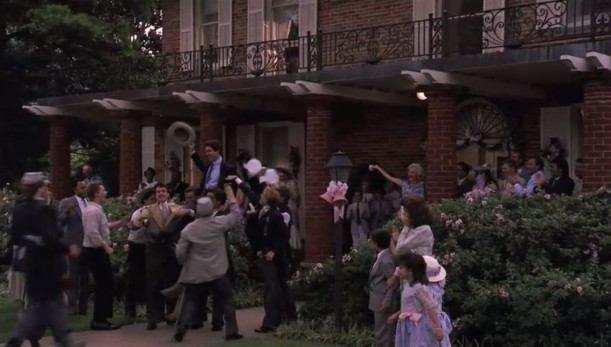 The house has 6 bedrooms, 6.5 baths, and 6,000 square feet.
M'Lynn's home is actually two different houses. The Cook-Taylor House, owned by the Henry Taylor family and now a Bed and Breakfast in Natchitoches, was used for the outside front of the house, and most of the scenes inside the home and in the back yard. It is on Front Street by the river and can be easily located, as it is now known as "The Steel Magnolias Bed and Breakfast." During filming, the Taylors moved out and rented an apartment.
M'Lynn walks past the more formal staircase at the front of the house:
You can see that staircase in the listing:
A study and dining room are in the listing that we didn't see in the film:
Most of the rooms seen in the movie are in the addition at the back of the house: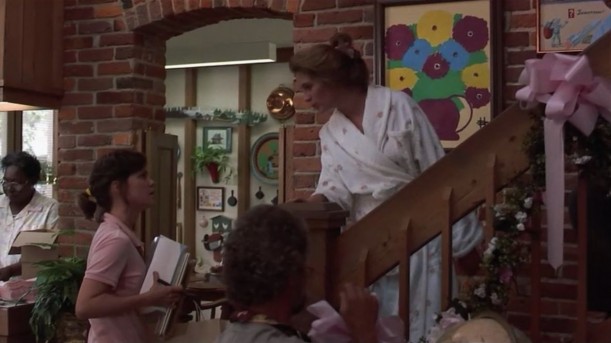 The staircase shown in the listing:
M'Lynn in the brick archway that leads to the kitchen: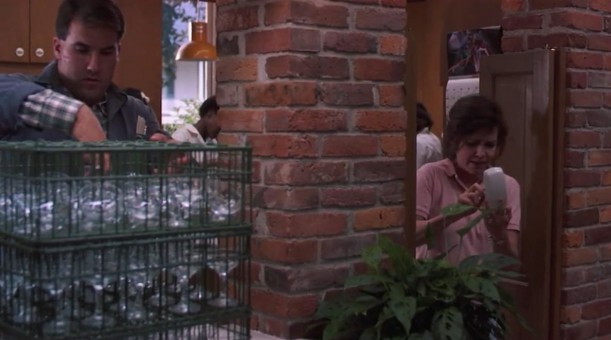 Same brick wall in the listing:
Sally Field and Julia Roberts in the kitchen: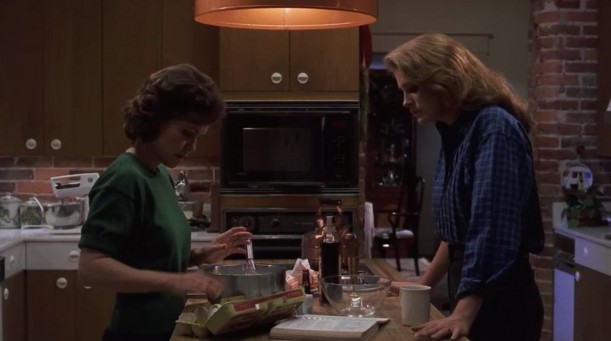 Little has been changed since then, including that giant light fixture over the island:
Meg Ryan was initially cast as Shelby, but she chose to make When Harry Met Sally instead.
The movie is based on a true story. Robert Harling wrote it about the last three years of his sister Susan's life.
The characters spend a lot of time in this family room: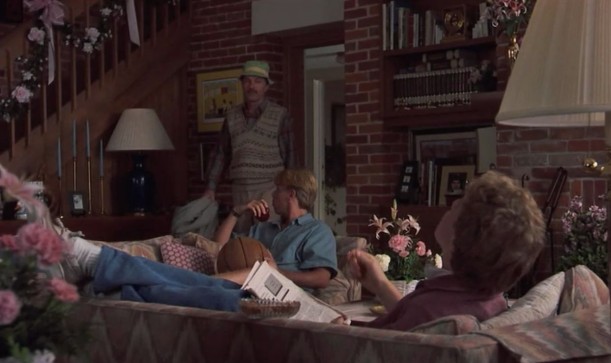 The eating area off the kitchen was a lot more "floral" then: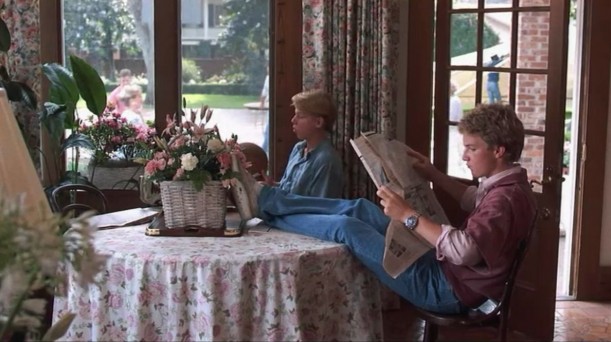 Here's how it looks today:
Shelby had a pink-striped bedroom in the movie: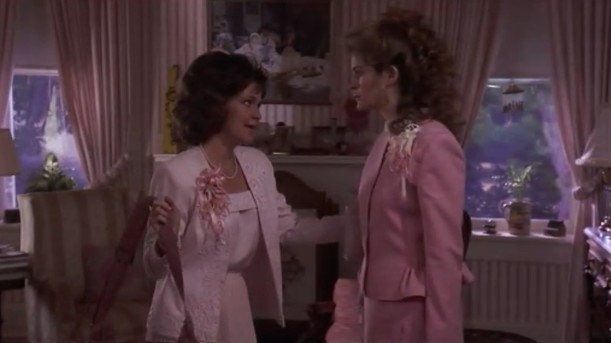 It still looks pretty much the same:
Shelby loved pink. Remember her wedding?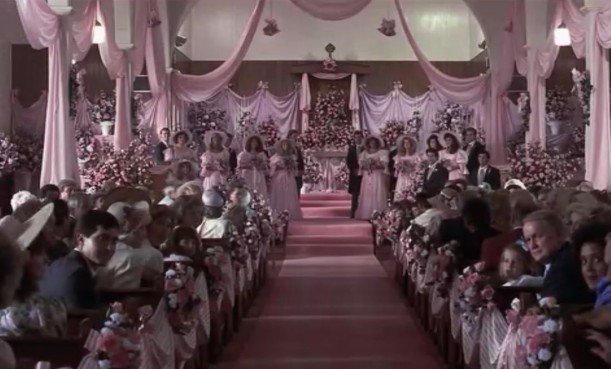 There's a beautiful old green-tiled fireplace in the bedroom:
The B&B calls this The Jackson Room: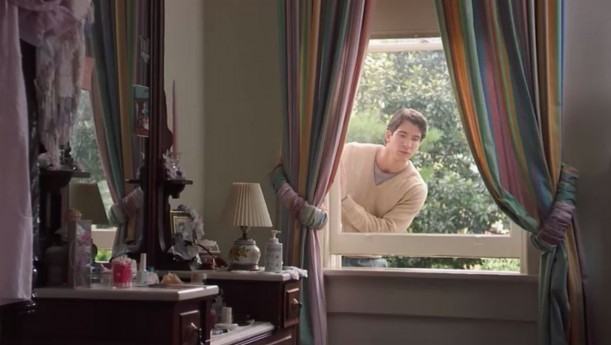 The striped curtains are still there!
The pink-tiled bathroom in the movie:
Still pink today: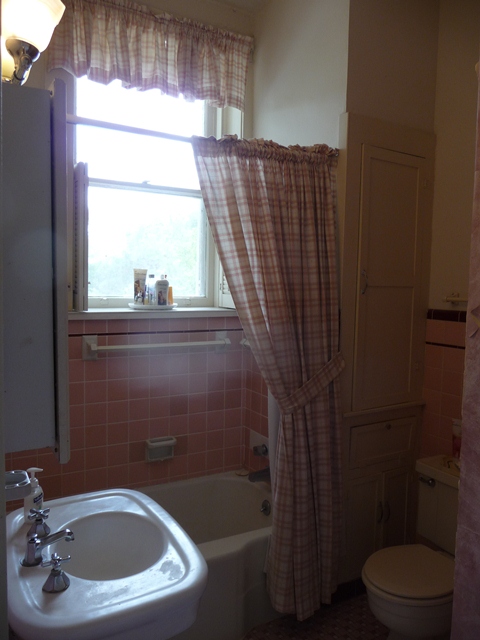 Shirley MacLaine and Olympia Dukakis walking through the backyard:
If you look closely, you can see the same fountain behind the house today:
For more photos and information, check the listing with Andy Osborn of Coldwell Banker and visit the B&B website for room rates and availability.

P.S. Visit Houses Onscreen to see more, including…
(Visited 139 times, 1 visits today)