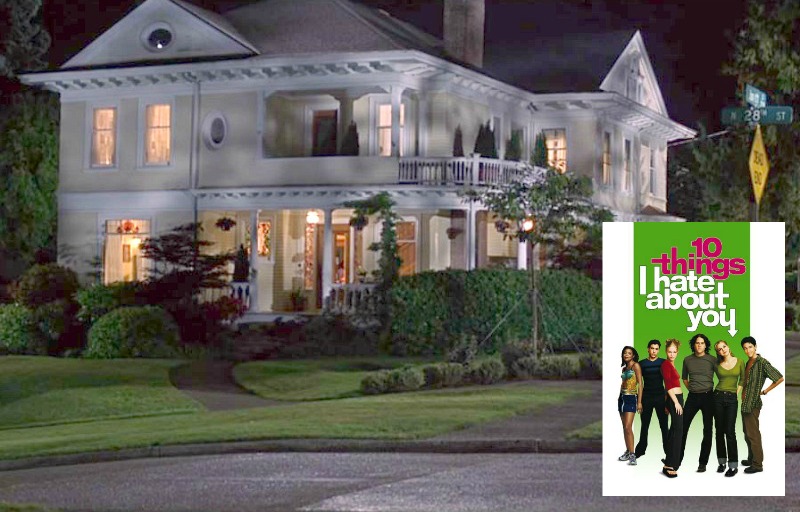 This beautiful old house from the movie 10 Things I Hate About You is on the market in Tacoma, Washington, for the first time since it was filmed there in 1999.
It was built in 1907, and I love that it still has so much of the original woodwork and details.
"10 Things I Hate About You" was a modern re-telling of Shakespeare's "Taming of the Shrew." Take a look!

The House from "10 Things I Hate About You"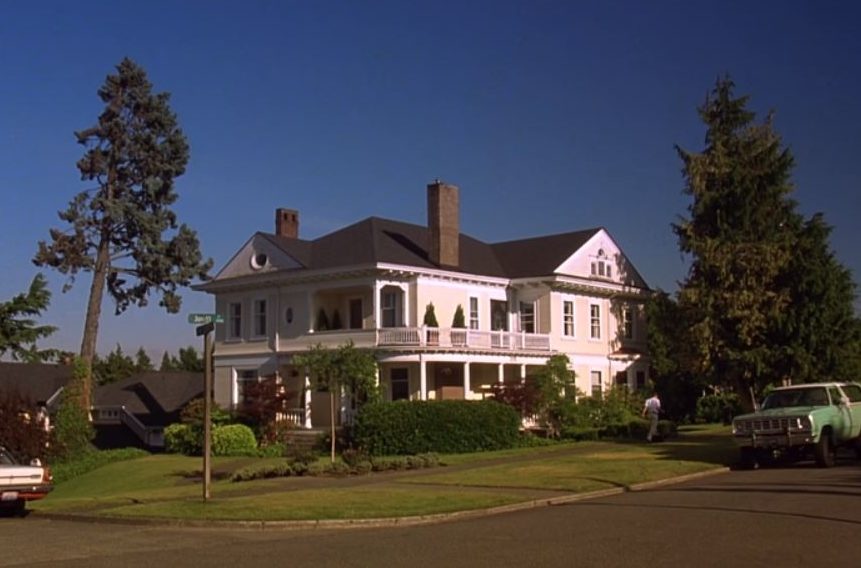 The listing says:
This ICONIC and Hollywood famous home is on the market for the first time in over 30 yrs. Made movie famous from the 1999 romantic comedy 10 Things I Hate About You, this Victorian home epitomizes gracious and formal living.
Remarkable attention to detail with original woodwork, 400 lb solid oak pocket doors and custom inlay hardwood floors. Built for entertaining and living large, this home sits proudly atop the popular Old Tacoma waterfront and neighborhood community. A true symbol of grandeur.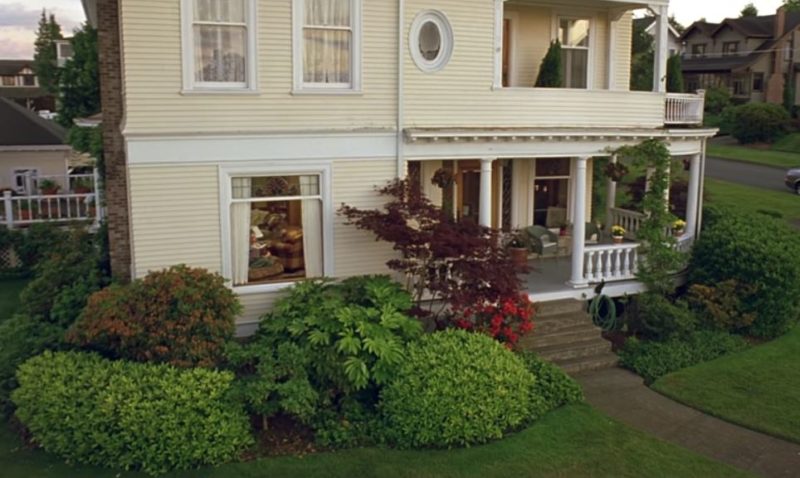 This entire movie was shot on location at this house and inside a real high school in Tacoma.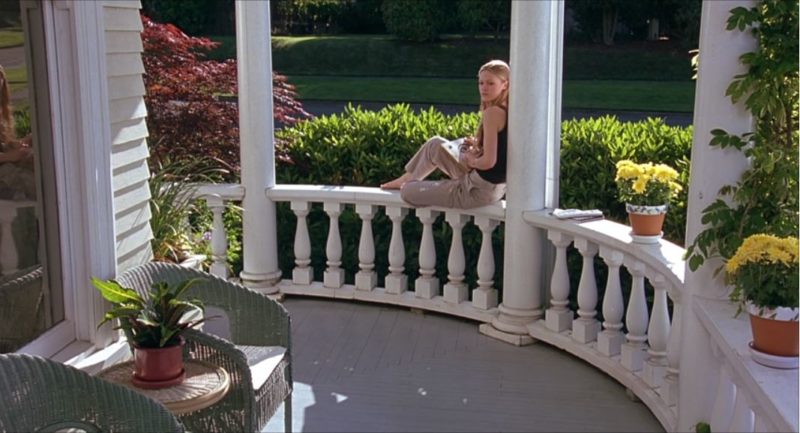 The Entry with Fireplace in the Movie: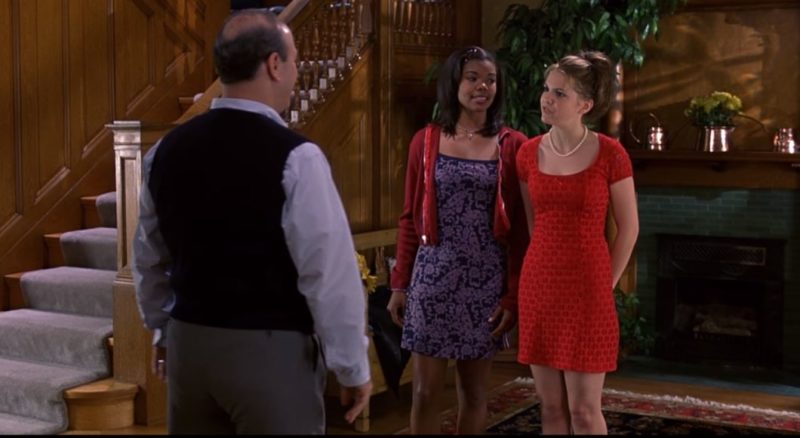 I love when Bianca's overprotective dad, played by Larry Miller, makes her wear the pregnancy body suit before going to a party as a reminder that actions have consequences: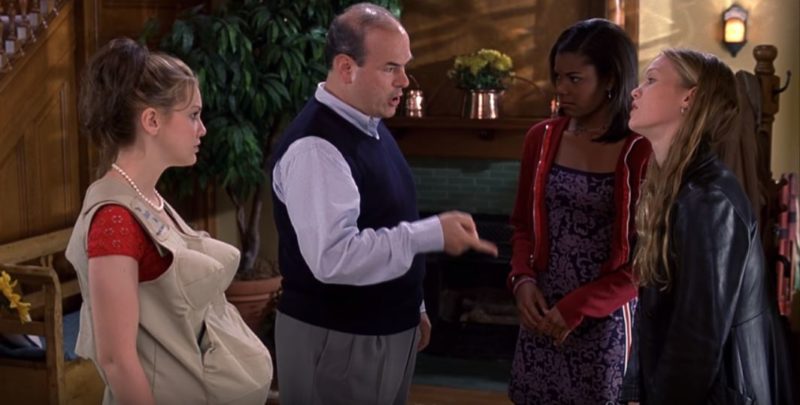 The Staircase: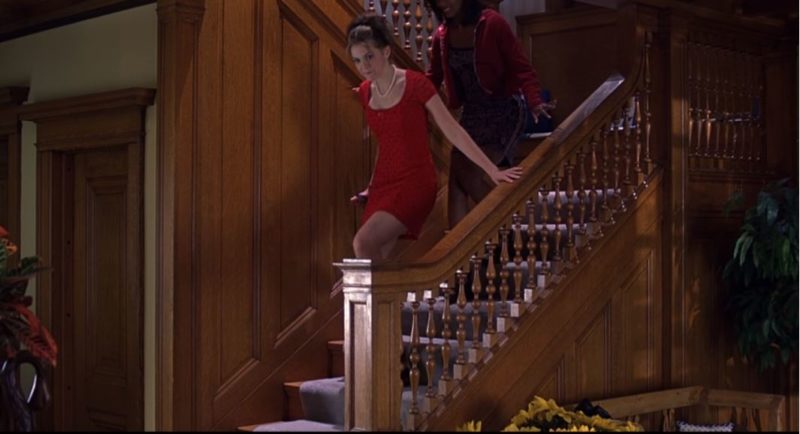 Julia Stiles and Larisa Oleynik play sisters Kat and Bianca. Kat is the "shrew," and their dad has decreed that Bianca won't be allowed to date until her sister does, knowing that finding a boy who isn't scared of her is unlikely.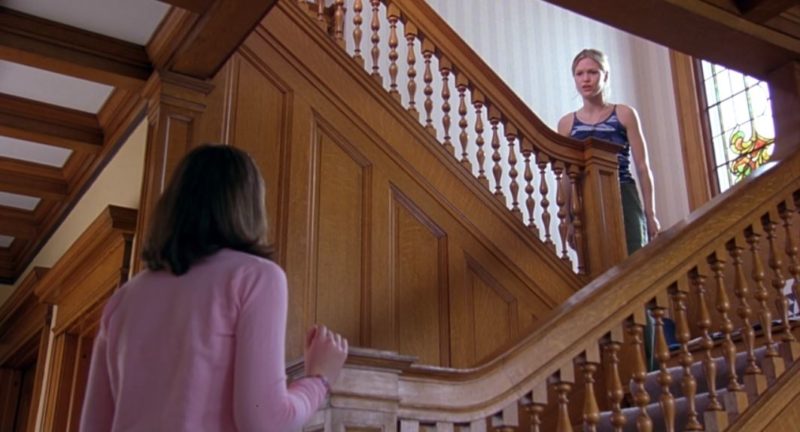 The Living Room: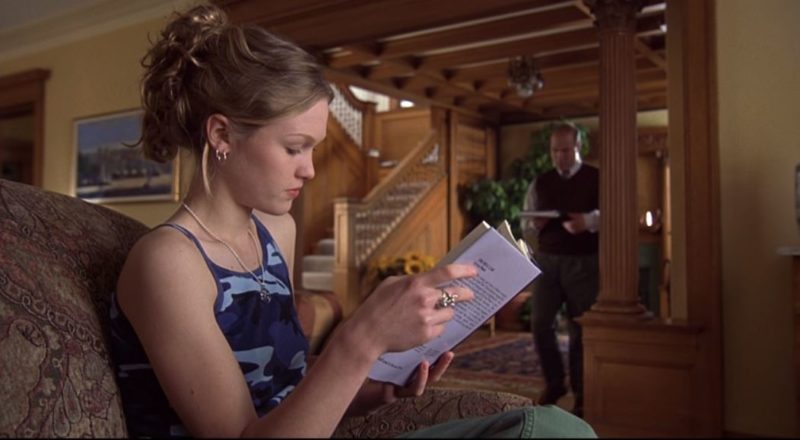 When she comes home from school, her dad says, "Hello, Katarina. Make anyone cry today?"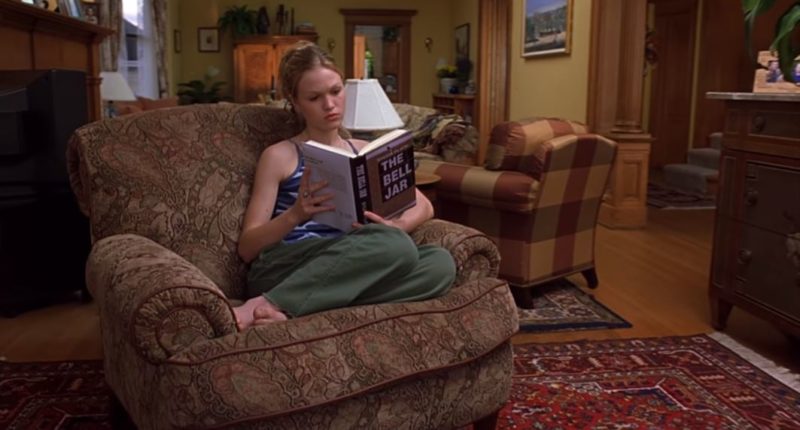 Kat : "Sadly, no. But it's only 4:30."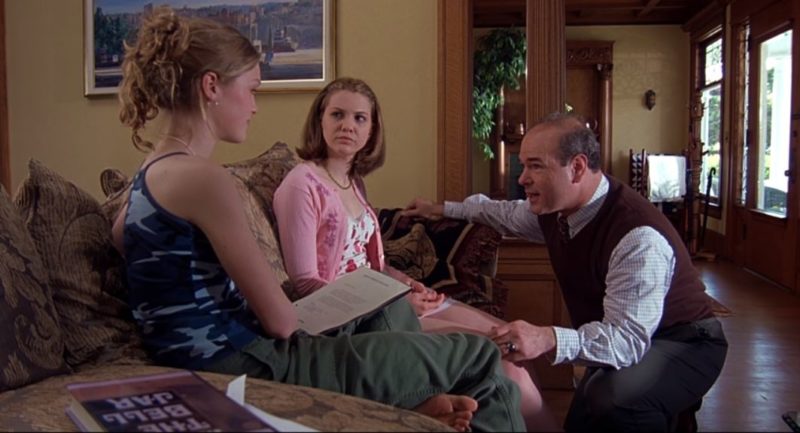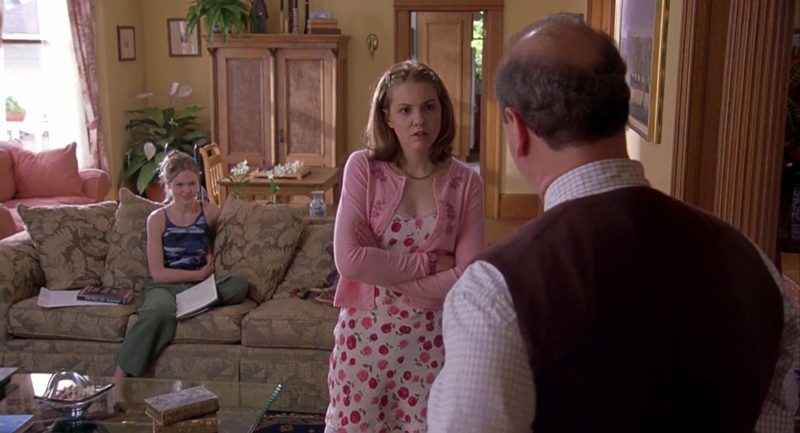 Most of the scenes in the 10 Things house take place in the living room and entry hall.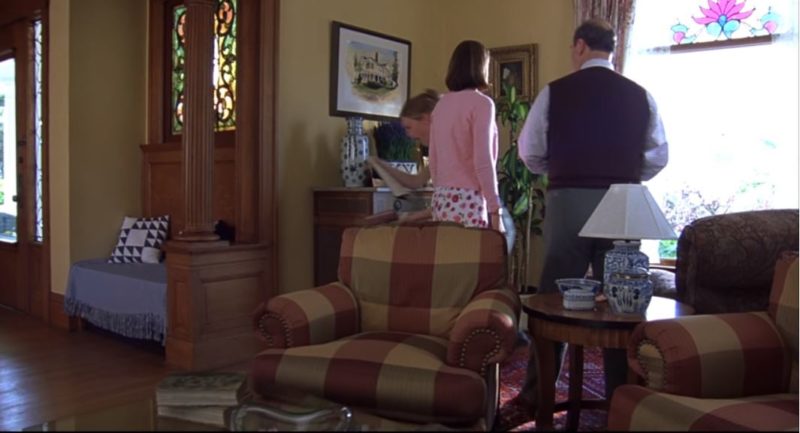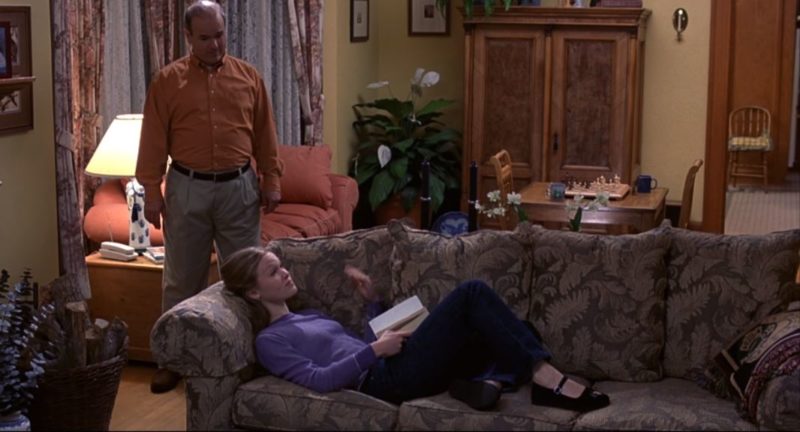 According to the listing, the house has 5 bedrooms + 4 baths, with a total of 3,850 square feet.
Kat's bedroom was wallpapered with music posters: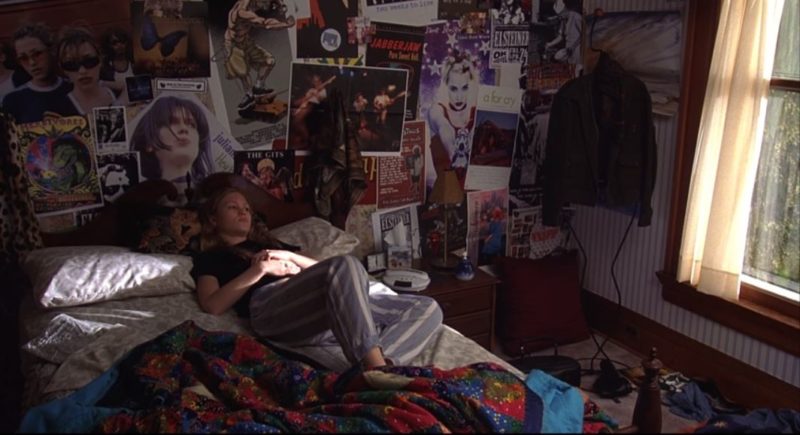 The school scenes for 10 Things I Hate About You were filmed at Stadium High School in Tacoma: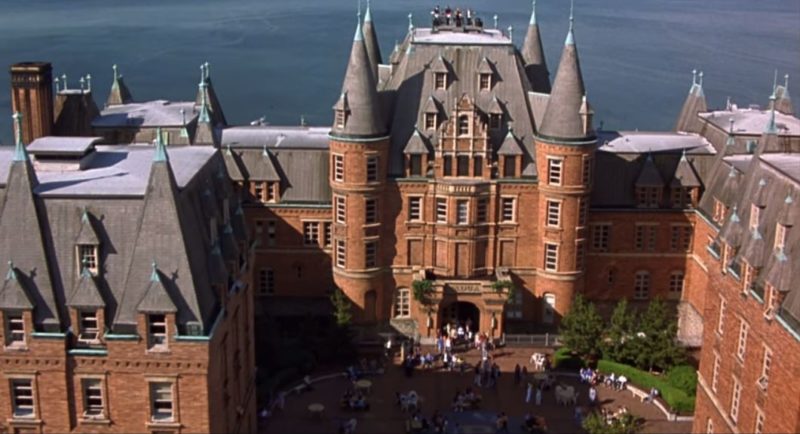 It was originally built as a luxury railroad station hotel. After a fire in the late 1800s, it was converted into a high school.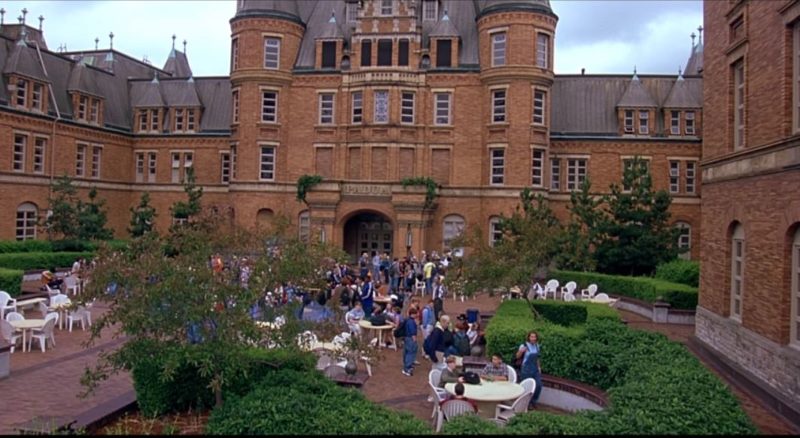 They're asking $1.6 million for the house: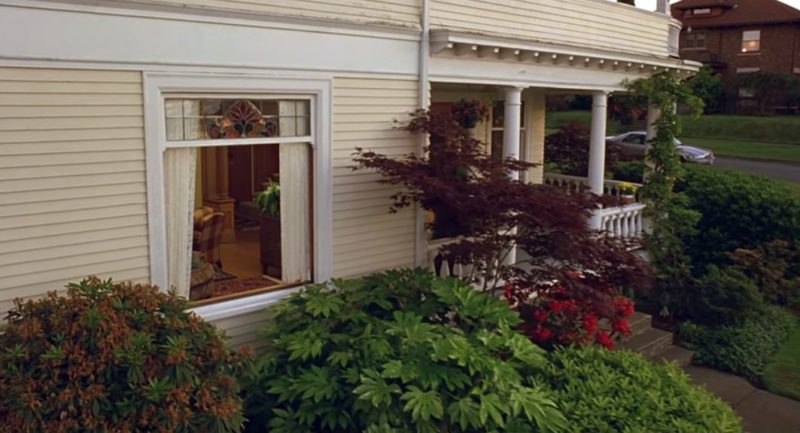 Patrick Verona was Ledger's first role in an American movie. After he died, people left flowers outside this house.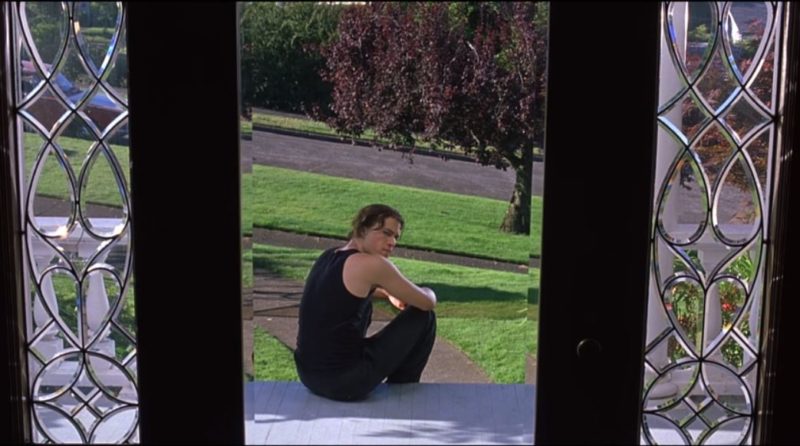 The view across the street from the front porch in the movie: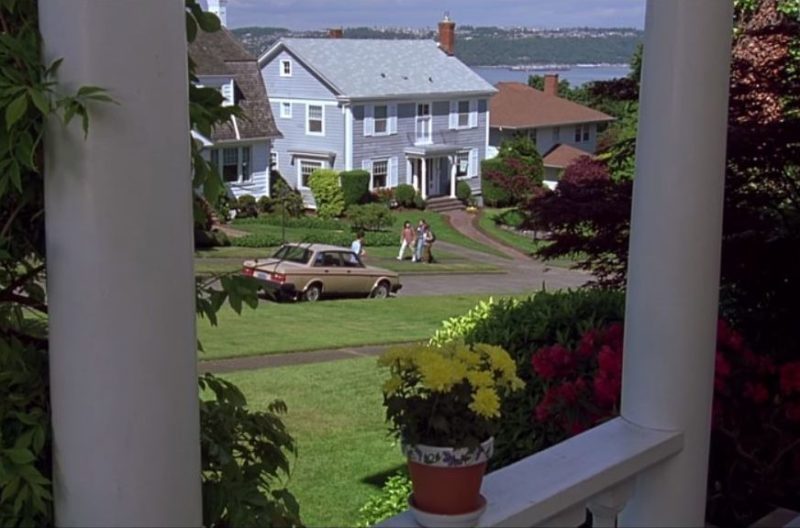 The side of the house shown in the movie (you can see they didn't bother changing the house number):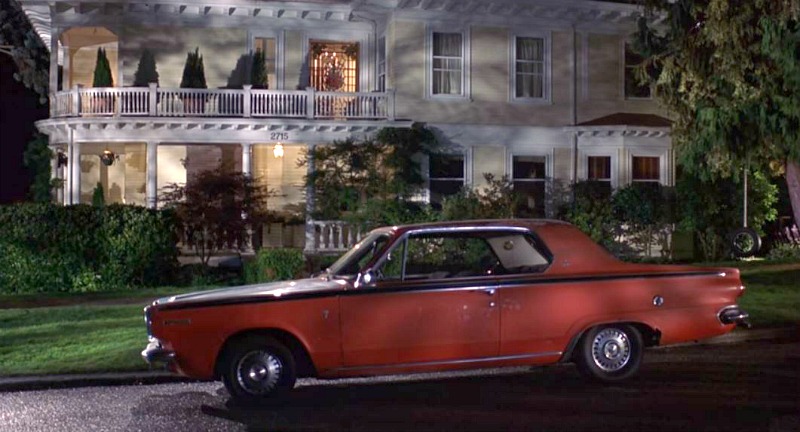 Note: This post contains Amazon affiliate links below that may earn me commission.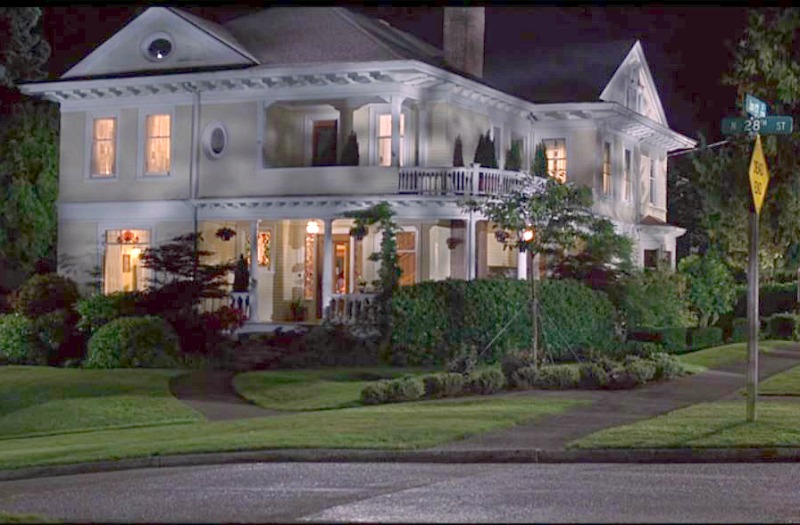 Hard to believe it's been nearly 20 years since "10 Things I Hate About You" premiered.
I watched the movie again to take these screenshots and had forgotten how good it was! (Affiliate link)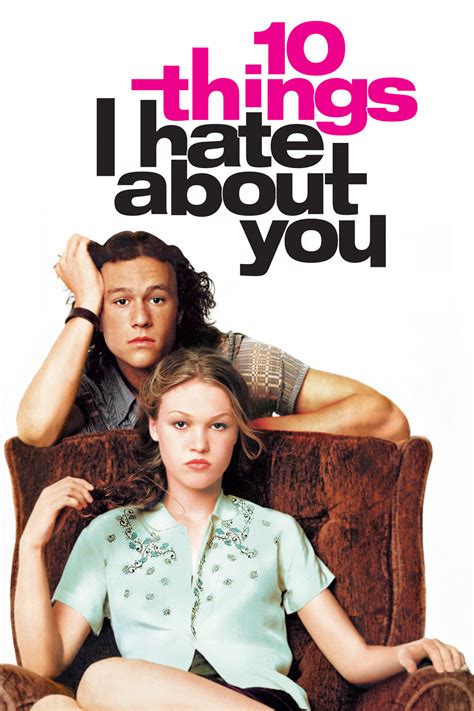 For photos and information about 2715 N. Junett Street in Tacoma,

Visit my Houses Onscreen page to see the others I've featured, listed A-Z.