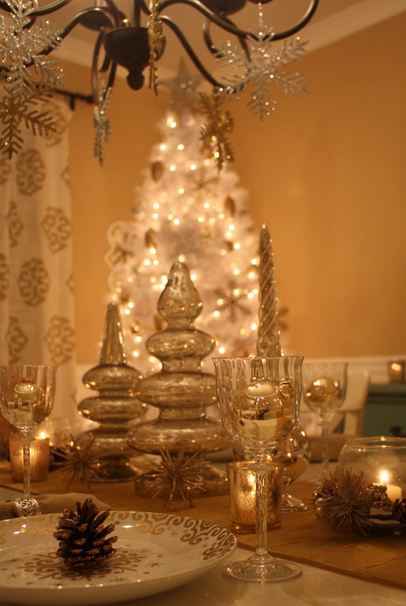 Come on in! Last Friday I showed you my family room, where we go all out with the red and white for Christmas.
Today I thought I'd show you my dining room, where I went with lots of white, silver, and gold.
I actually had red and white in here a couple of Christmases ago, too, but it just didn't look right with the furniture and colors. I changed it to this last year and loved it.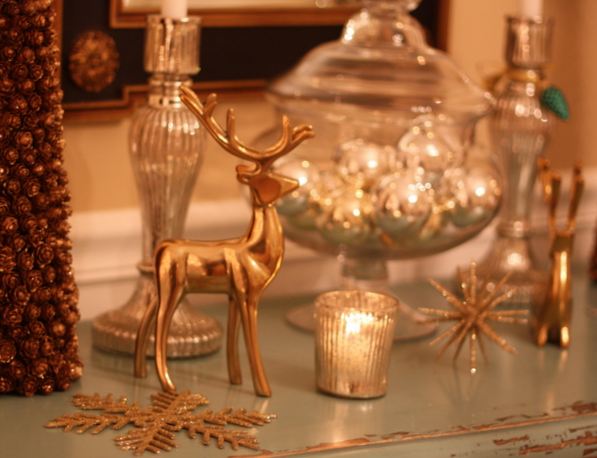 I had never had a white tree before we got this one, but I always wanted one.
They remind me of childhood Christmases at my Grandma Leota's house. She always had a white tree in her front window.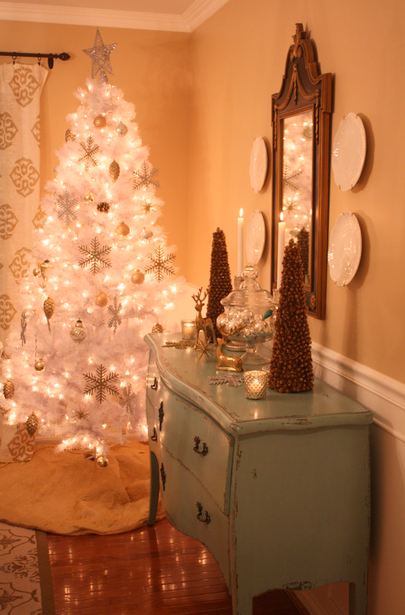 The thing I love about white trees is how they kind of glow at night when the lights are on.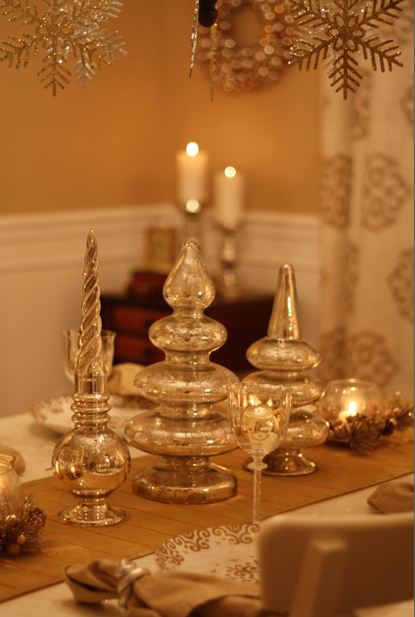 I have a thing for mercury glass, if you can't tell.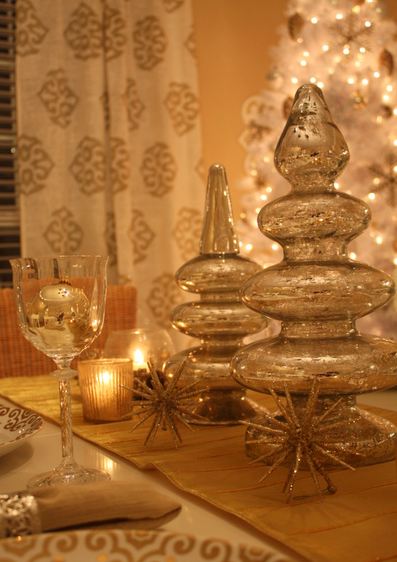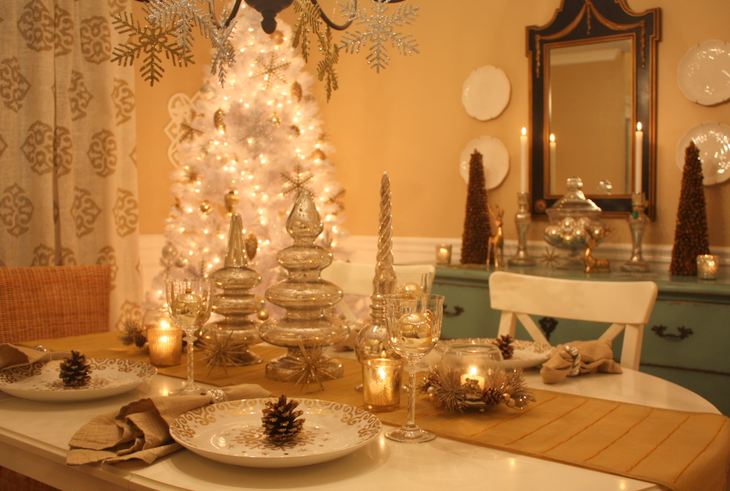 It's a small room (about 10′ x 12′) because it was originally a sitting room that no one ever sat in.
Over the last few years we put in hardwood floors, the chair rail and crown molding, and a chandelier to turn it into a dining room.
It will never be fancy or formal. But it's a cozy spot that I love to linger in.
Thanks for stopping by. Merry Christmas!