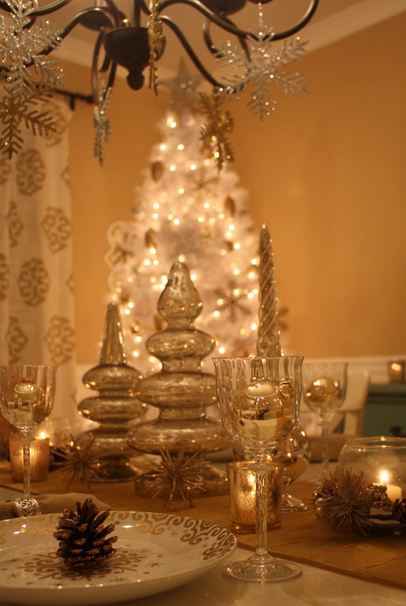 Come on in! Last Friday I showed you my family room, where we go all out with the red and white for Christmas. Today I thought I'd show you my dining room, where I went with lots of white, silver, and gold. I actually had red and white in here a couple of Christmases ago, too, but it just didn't look right with the furniture and colors. I changed it to this last year and loved it.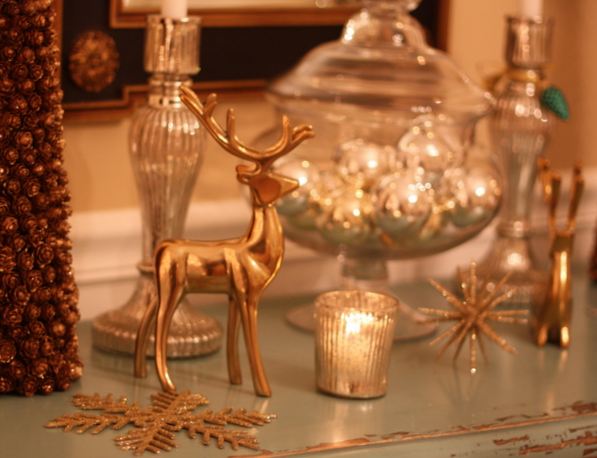 I had never had a white tree before we got this one, but I always wanted one. They remind me of childhood Christmases at my Grandma Leota's house. She always had a white tree in her front window.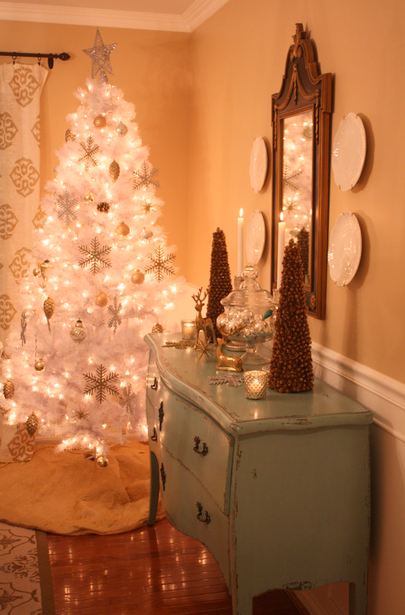 The thing I love about white trees is how they kind of glow at night when the lights are on.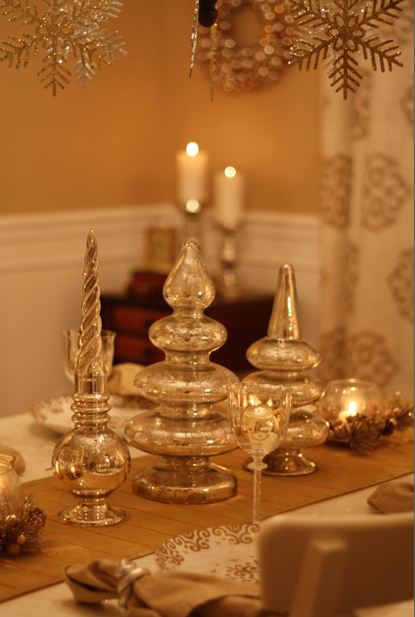 I have a thing for mercury glass. Can't get enough of the stuff.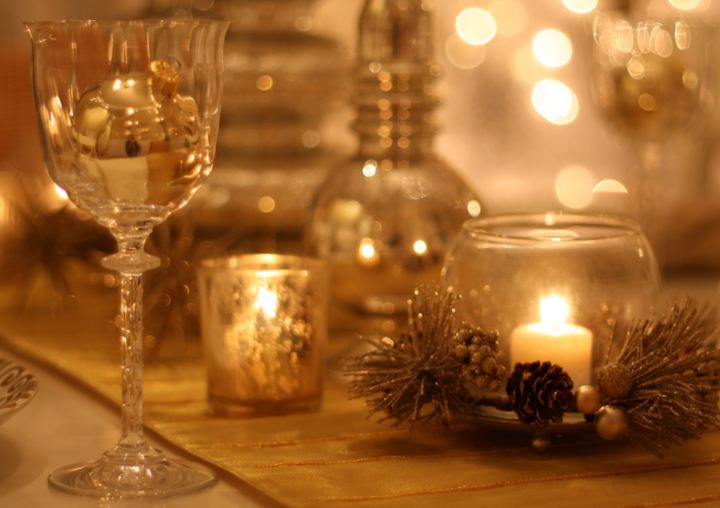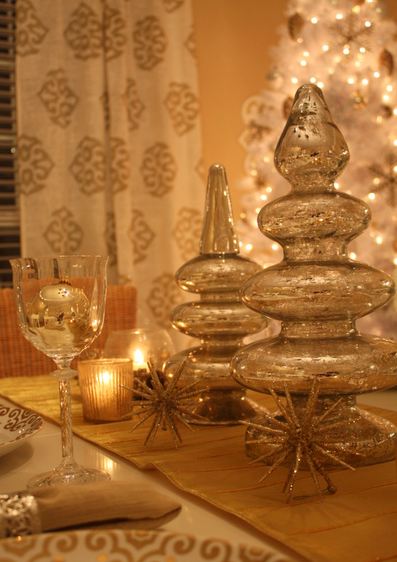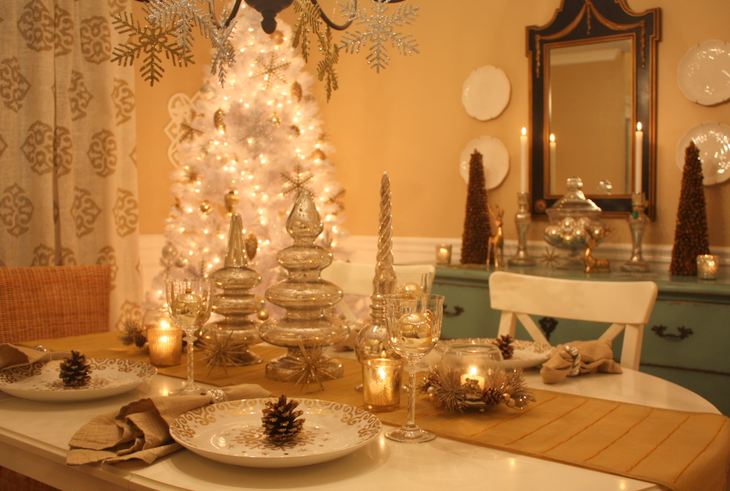 I had fun playing around with the table settings. I'm not much of a cook, but don't worry–if you come over for dinner, I won't really serve you pine cones to eat. Ha.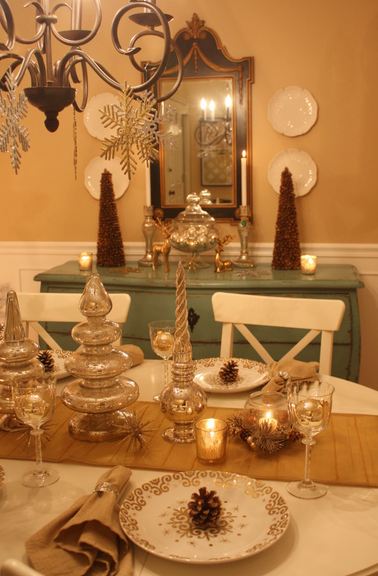 It's a small room–about 10′ x 12′–because it was originally a sitting room that no one ever really sat in. Over the last few years we put in hardwood floors, the chair rail and crown molding, and a chandelier to turn it into a dining room.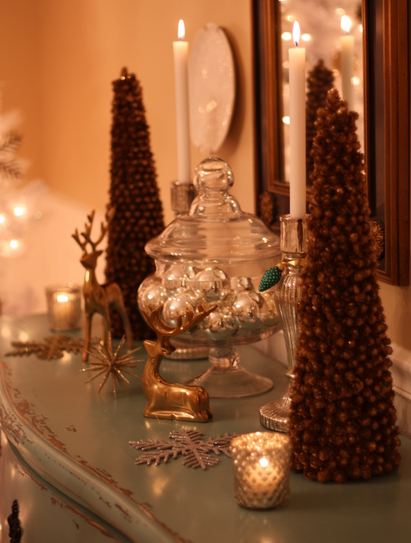 It will never be fancy or formal (the table and chairs are from IKEA, the rug is from Overstock.com, and the window treatments are West Elm), but it's a cozy spot that I love to linger in. This is where we play family games on Friday nights because the table is just the right size–not too big, not too small!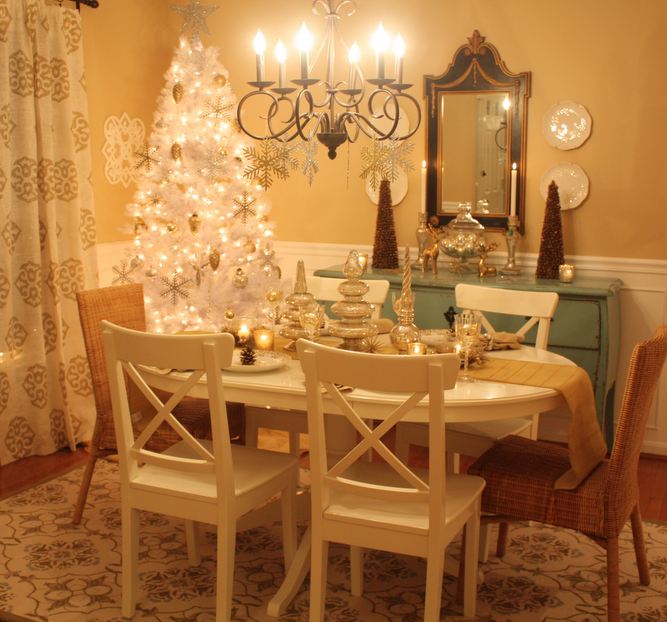 Visit My House to see more of it, including…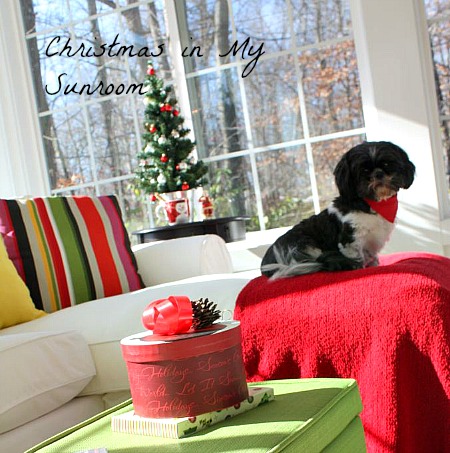 My Sunroom
(Visited 9 times, 1 visits today)