Every December, designer Sarah Richardson heads north to her weekend getaway in Ontario to spend the holidays there with her husband Alexander and daughters Robin and Fiona.
She told HGTV Magazine, "It's two weeks of nonstop baking, family visits, and snowy adventures."

Sarah Richardson's House in Ontario
"I love icy colors year-round, and they work especially well in this house," Sarah says.
The kitchen has white shutter-style upper cabinets and soft gray lower cabinets.
"We bake a lot, so I wanted durable countertops," says Sarah. She chose white quartz for the counters and cream and gray quartz for the island. "Spilled wine, hot pots, even paint haven't harmed them," she says.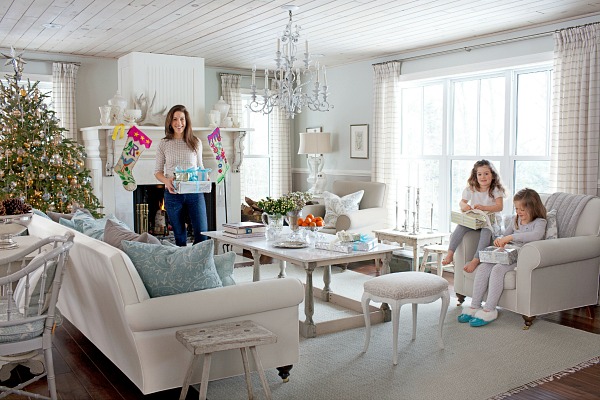 Check the December issue of HGTV Magazine for the story

by Jessica Dodell-Feder and all the photos by Bjorn Wallander.