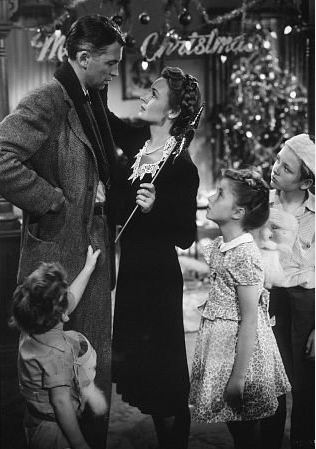 The holiday classic It's a Wonderful Life wasn't really a hit when it premiered in 1946. It was nominated for several Oscars but didn't win any.
Then it was kind of forgotten, until it was rediscovered by a new generation who grew up watching it every December on TV.
Today it's hard to imagine Christmas without revisiting George and Mary Bailey and their "drafty old house," as he calls it, in Bedford Falls.
Let's take a look back at the old Bailey house where so many of us spend the holidays each year…

George Bailey's Drafty Old House in Bedford Falls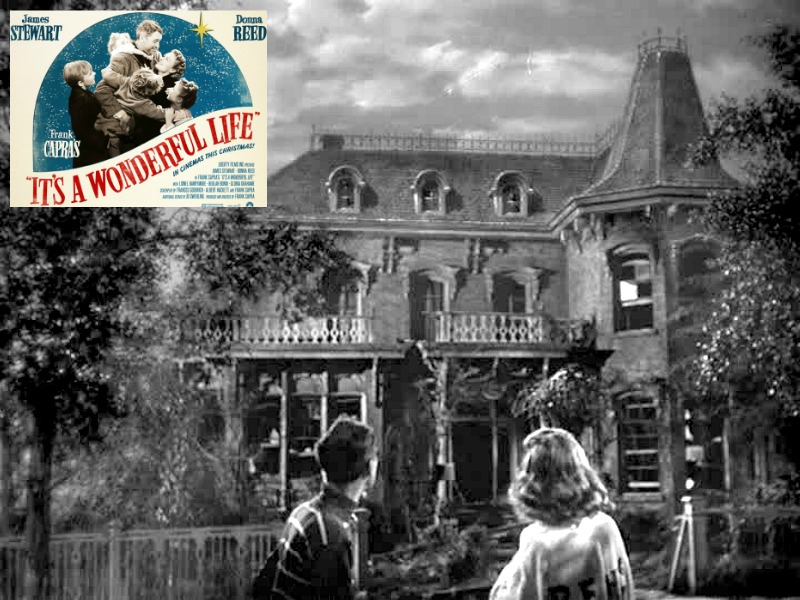 George and Mary walk past their future house when it's abandoned and throw rocks at the windows.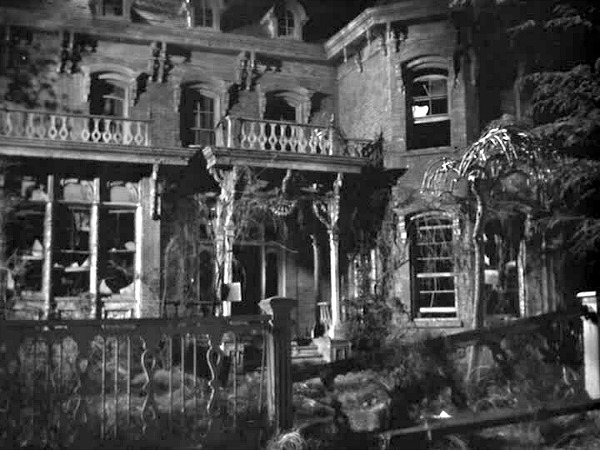 Bedford Falls was a huge set built on the RKO Ranch in Encino, California.
It took two months of construction and was one of the longest sets ever created for a movie.
It ran 3 city blocks with 75 stores and buildings and covered 4 acres.
They transplanted 20 full-grown oak trees into the town to make it look like it had been there much longer than it had.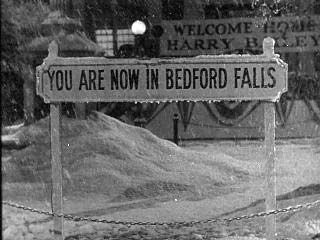 The remains of Bedford Falls on the RKO ranch were razed in the mid-1950s.
There are only two surviving locations–the swimming pool in Beverly Hills High School and the Martini house in La Cañada Flintridge, California.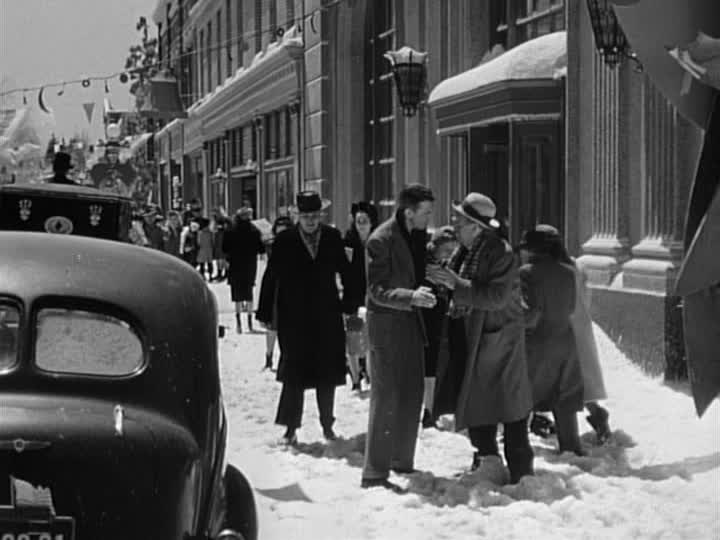 Capra's inspiration for Bedford Falls was Seneca Falls, a small town in New York.
They have an annual "It's a Wonderful Life" festival there every December.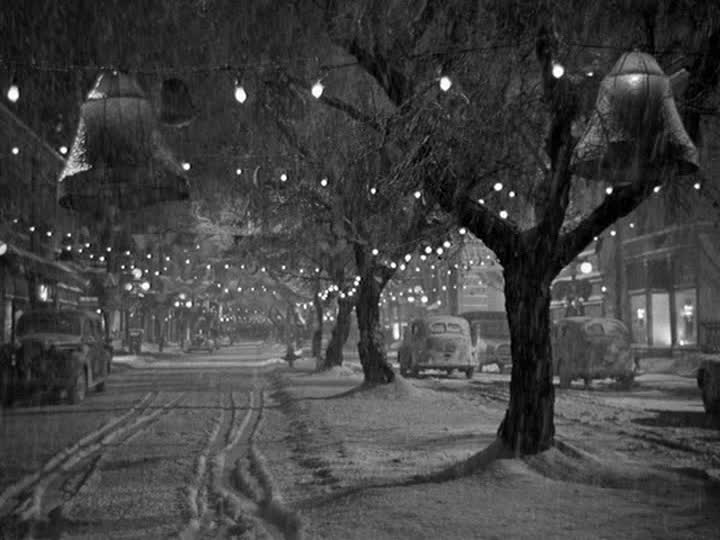 For the winter scenes, the special effects crew used 3,000 tons of shaved ice and created "chemical snow."
Until then, movies used cornflakes painted white, but they made so much noise when actors walked on them that the dialogue would have to be dubbed.
The movie won an Academy Award for its snow.
They really were special effects because it was filmed during a heat wave in California.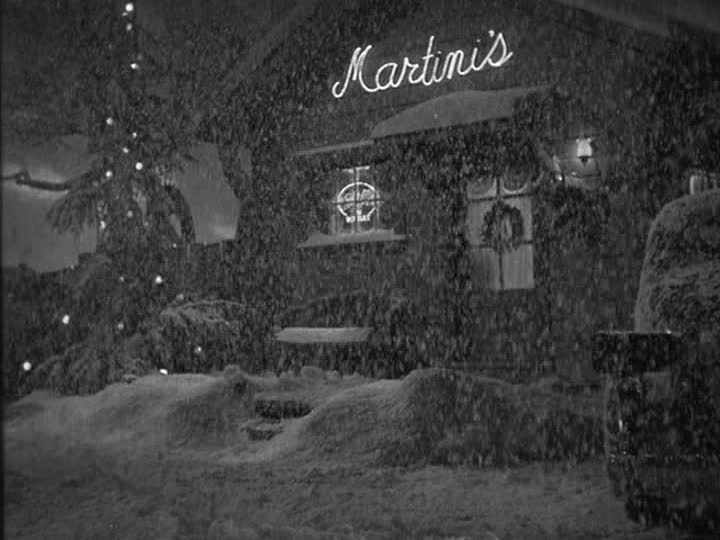 Mary Hatch's house, where George visits and angrily insists that he never wants to get married: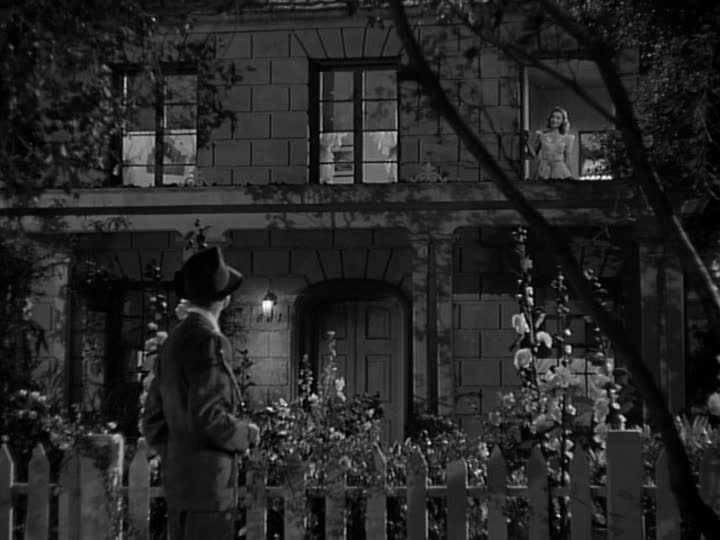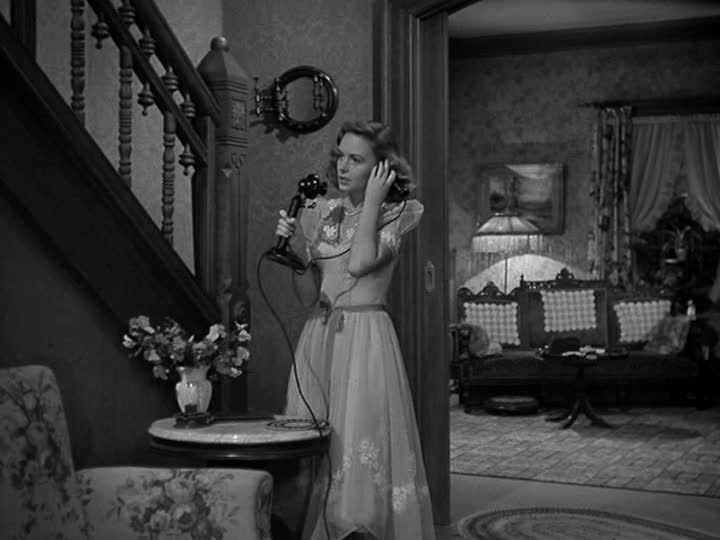 Capra always had only one George Bailey in mind: Jimmy Stewart.
But W.C. Fields was considered for the role of Uncle Billy (who was ultimately played by Thomas Mitchell).
Jean Arthur passed on the role of Mary before Donna Reed was offered the part.
And Henry Travers was considered for several roles in the movie before he became Clarence.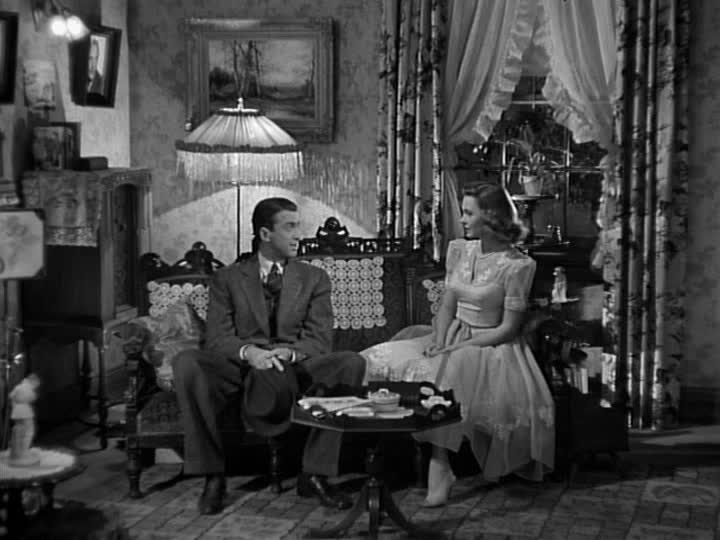 After their honeymoon gets abruptly canceled,
Mary sets up an impromptu "bridal suite" in the empty house: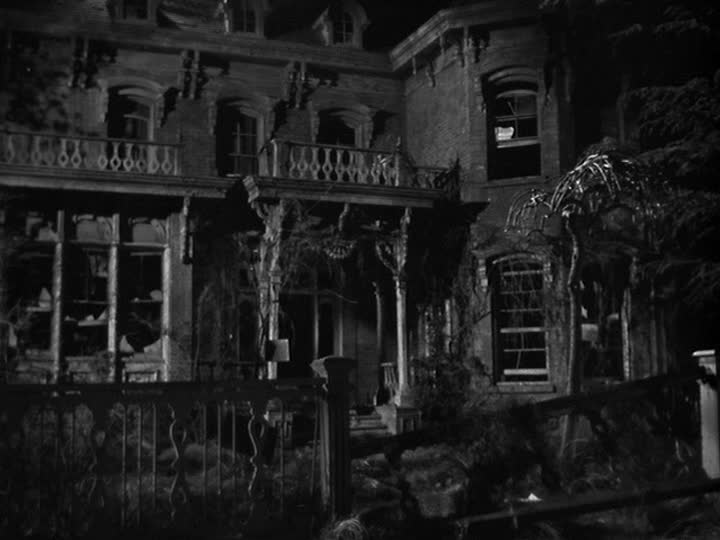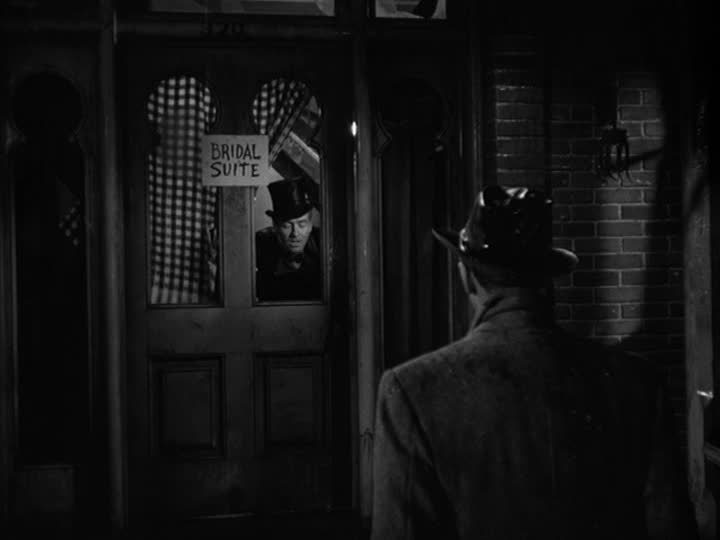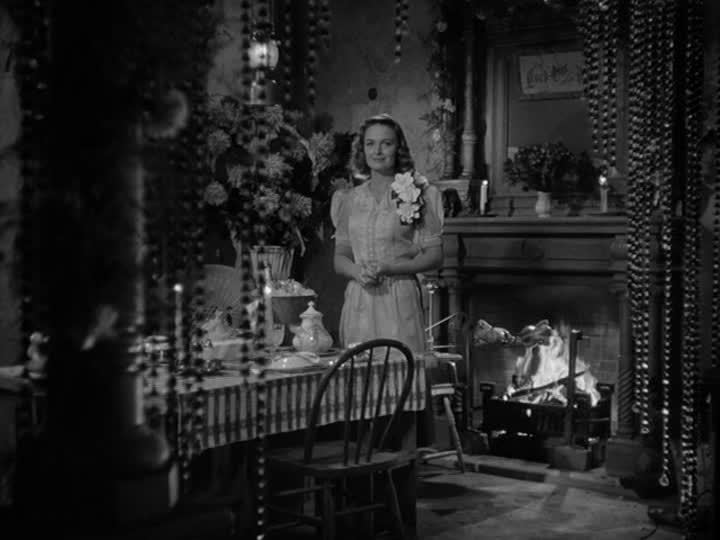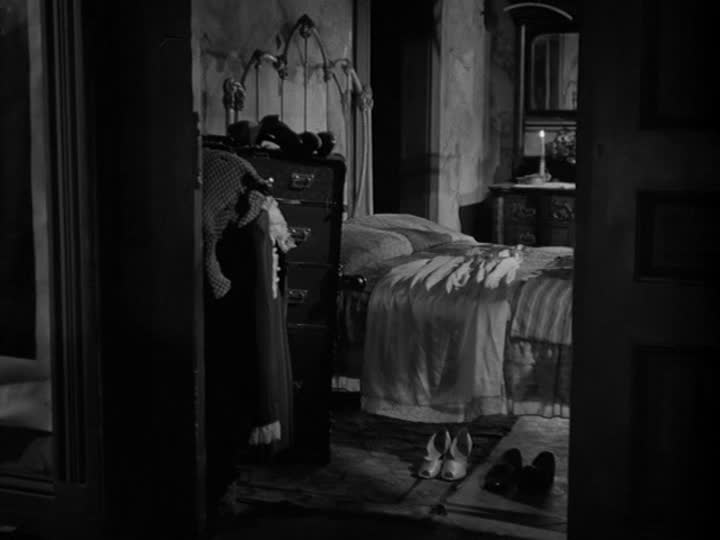 We see Mary fixing the place up and hanging a pretty toile wallpaper…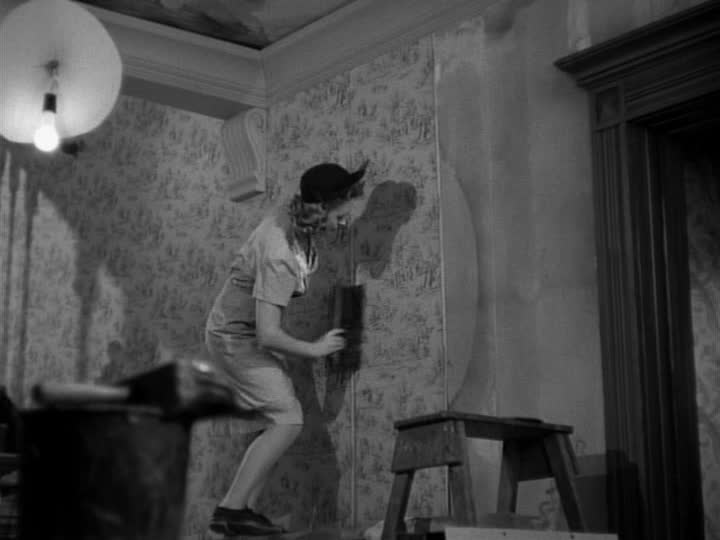 …but then we never see that paper again, do we?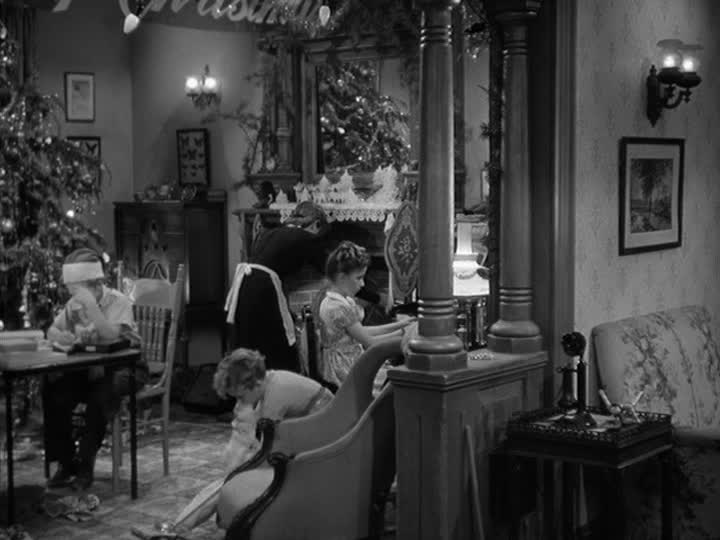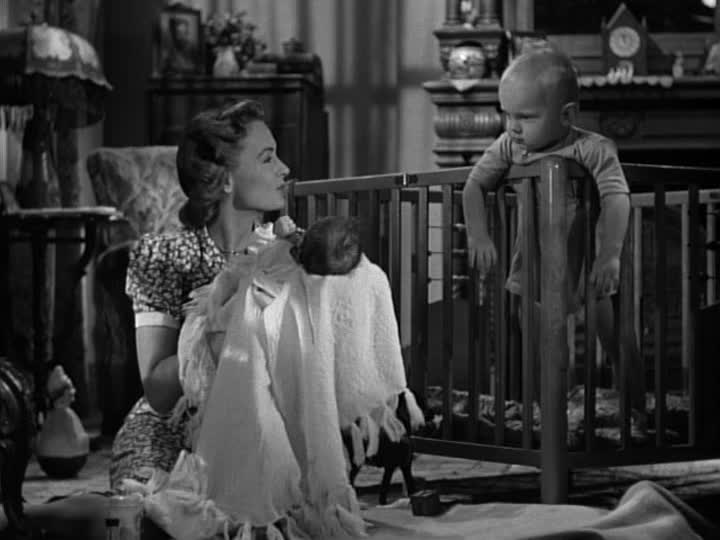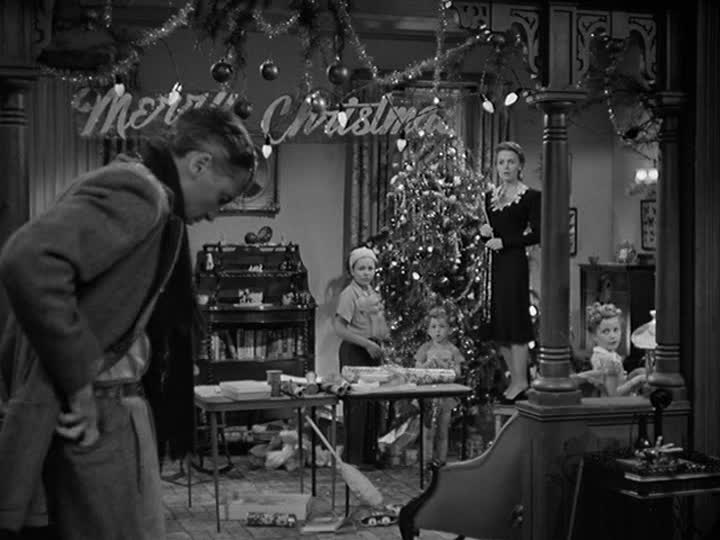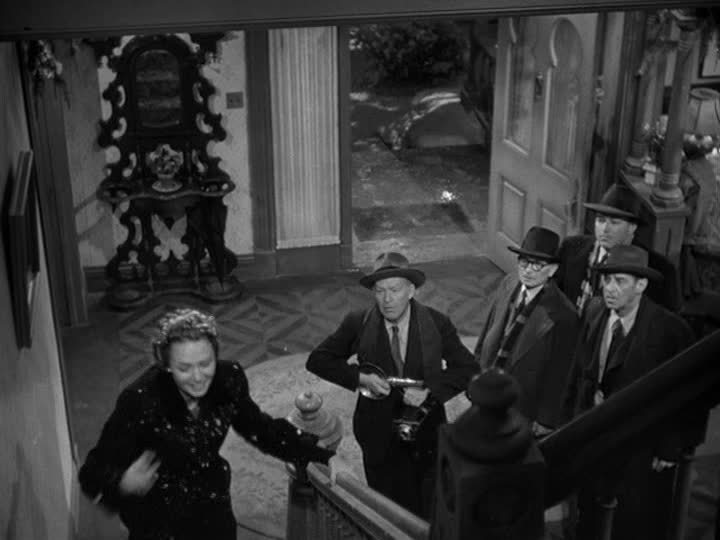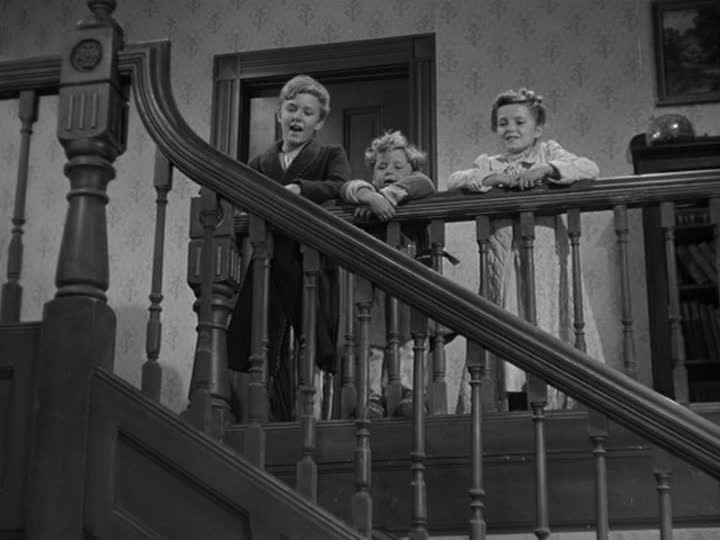 Zuzu loves flowers, and her bedroom shows it! Her headboard, nightstand, dresser, and the crib all have flowers.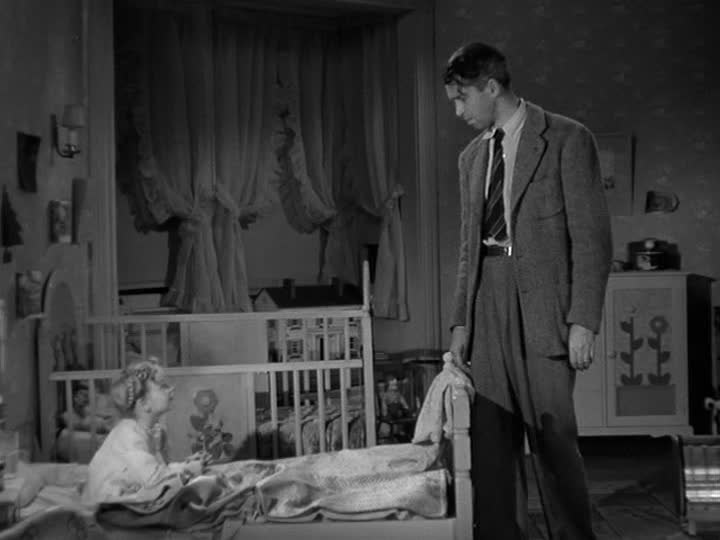 I love this scene, when she refuses to take a nap because she wants to look at the flower she brought home from school.
When a few petals falls off, she tells her dad to "paste them back on."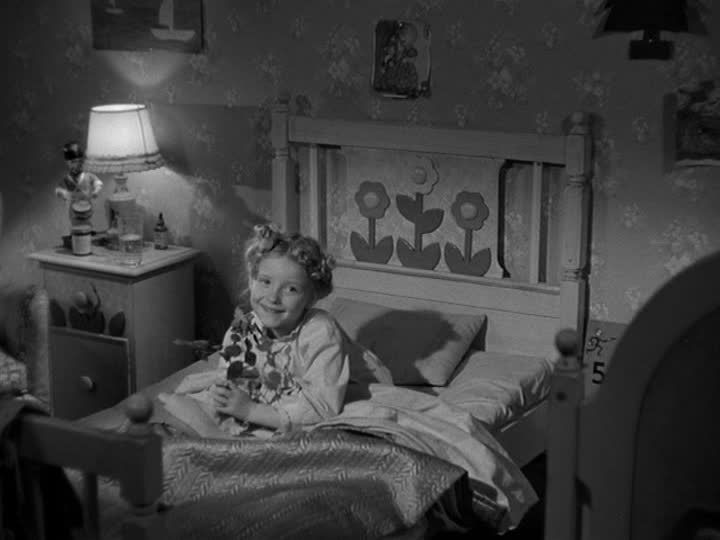 We only get this glimpse of the kitchen: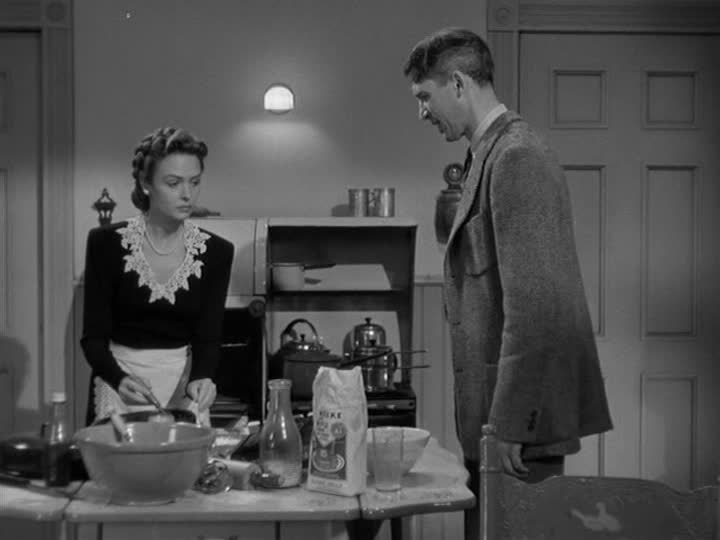 It's a Wonderful Life began as a short story called "The Greatest Gift," written by Philip Van Doren Stern.
Unable to find a publisher for his story, he made 200 copies and sent them out to family and friends in his Christmas cards in 1943.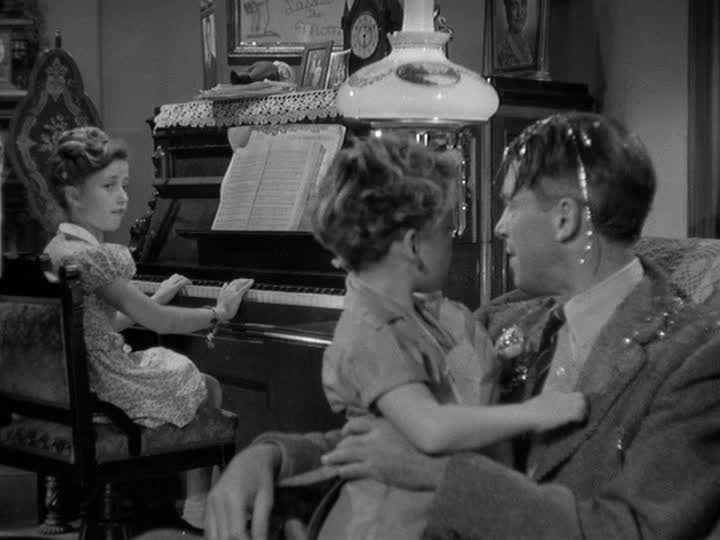 Word of the short story spread and RKO Studios bought it for $10,000, intending to turn it into a movie with Cary Grant as the suicidal man who learns how precious his life really is.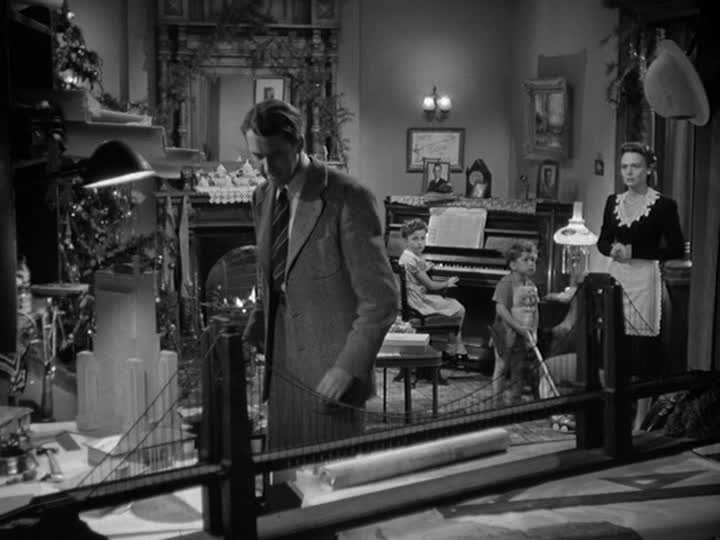 Several unsuccessful scripts later, Grant moved on and filmed another holiday favorite, The Bishop's Wife, instead.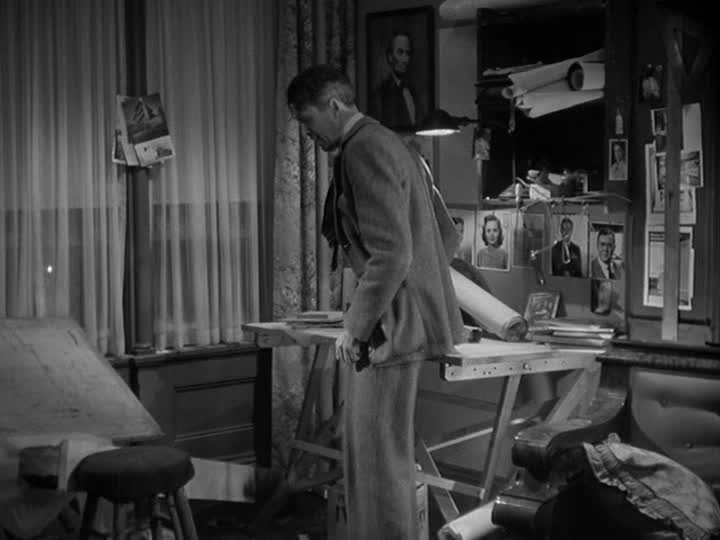 But then Frank Capra read the story and felt it had the potential to "encapsulate everything I was trying to say in all of my films," as he said in an interview. "That every man is born to do something."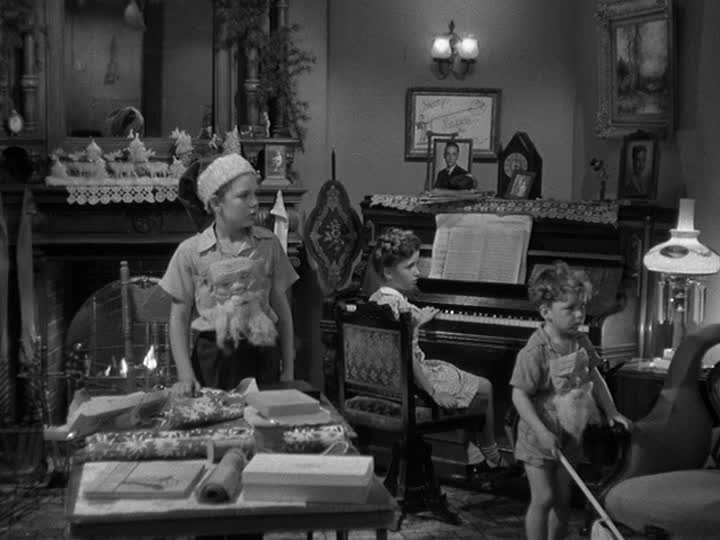 He bought the script from RKO for the same $10,000 they had paid and changed the title to It's a Wonderful Life.
He later called it his favorite of all his movies.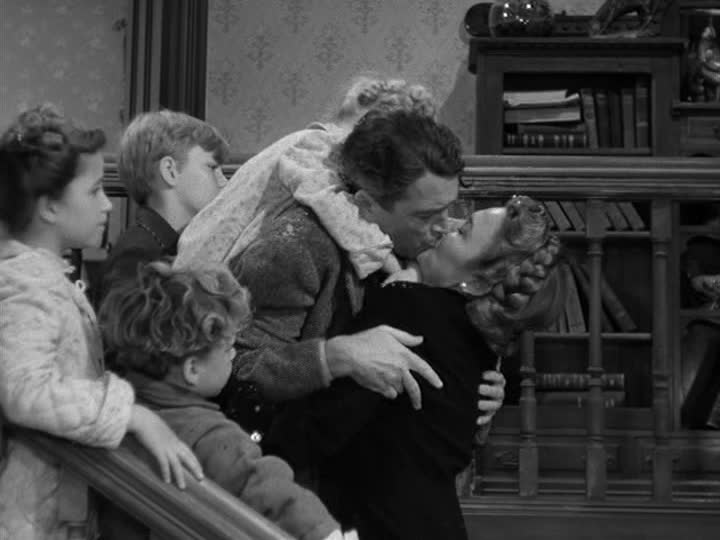 Did you know the script originally called for a final scene with George on his knees, saying the Lord's Prayer? They decided to bring the entire town into the final scene instead. Now it's hard to imagine it ending any other way.
I must have seen this movie a million times over the years, but I still get teary at the ending when the angel gets his wings!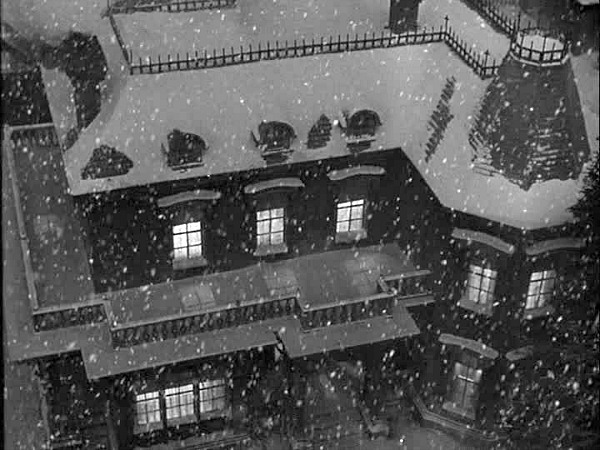 I took these screenshots while watching "It's a Wonderful Life."

Visit my Houses Onscreen page to see the other movies I've featured, listed A-Z.