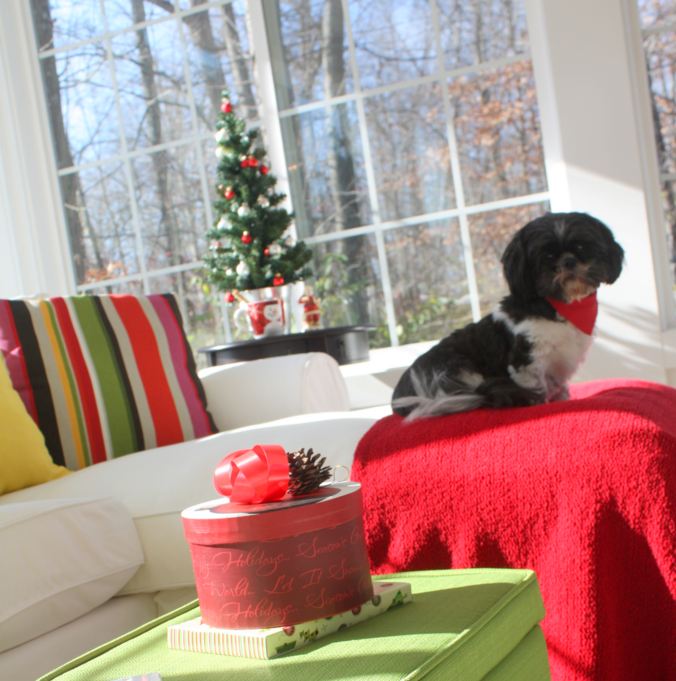 Our sunroom is officially one year old!
It was finished last December, and we had to scramble to furnish and decorate before our family arrived for the holidays. We didn't have much more than a card table, folding chairs, and some beat-up wicker dragged out of storage, but it didn't matter. We were just so thrilled to celebrate our first Christmas in the new room!
We have some real furniture in the room now (hooray!), and I had more time to play around with decorating it.
It's amazing what a difference it made just adding some red to the apple green that was already out there. Now all that's missing is a little snow outside the windows.
One of the best decisions we made was to have it insulated and heated because now we can enjoy it even on cold, windy days like this.
The project started as a simple screened-in porch that kind of got out of hand, as I explained in "Mr. & Mrs. Blandings Build a Sunroom."
Once we got the initial plans, we couldn't stop adding to them. Funny how that happens…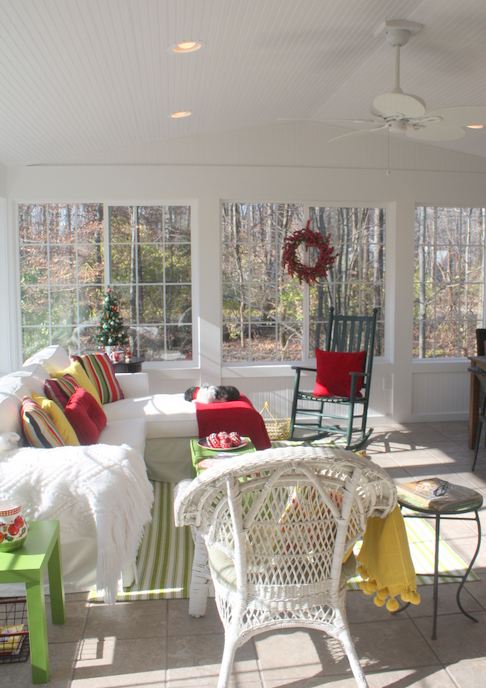 We adopted our sweet pup Maizie right after Christmas last year, and this has been one of her favorite rooms from the beginning.
She loves to find a sunny spot to nap in, so she usually ends up in my sunroom photos.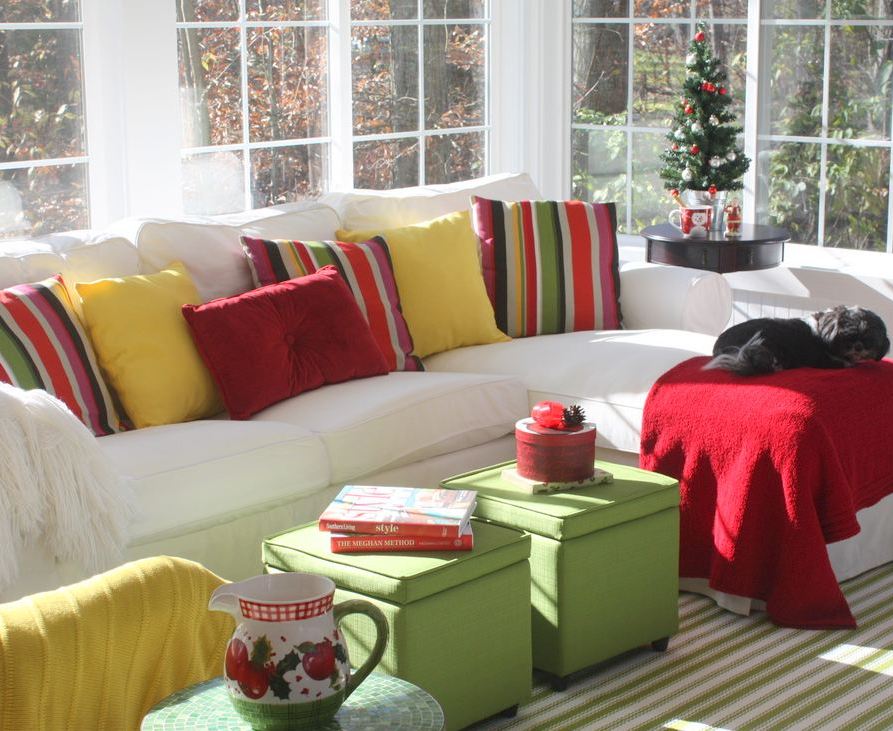 It's a lot sunnier in here now that most of the leaves have fallen.
I really need to get some kind of window treatments, but they'll have to wait until next year.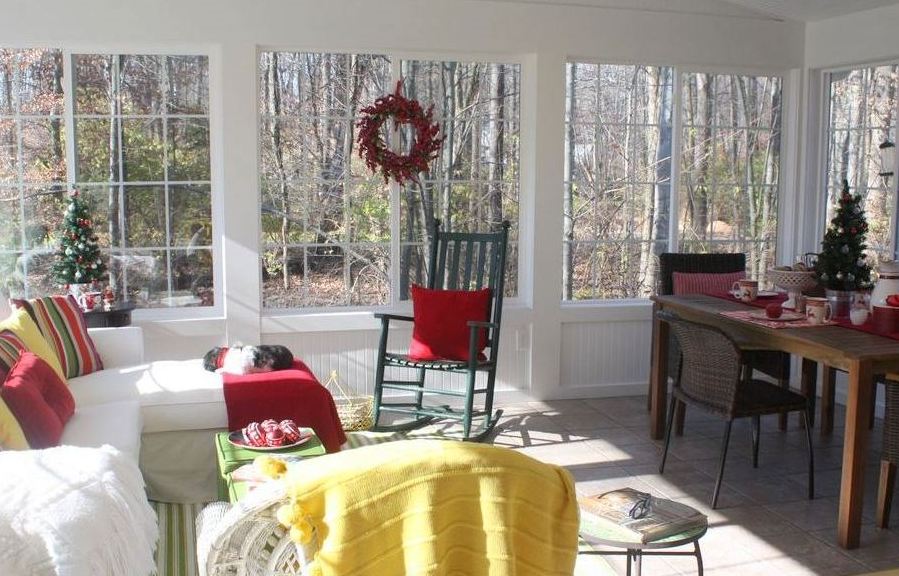 One of the luxuries of working from home is being able to eat lunch out here every day.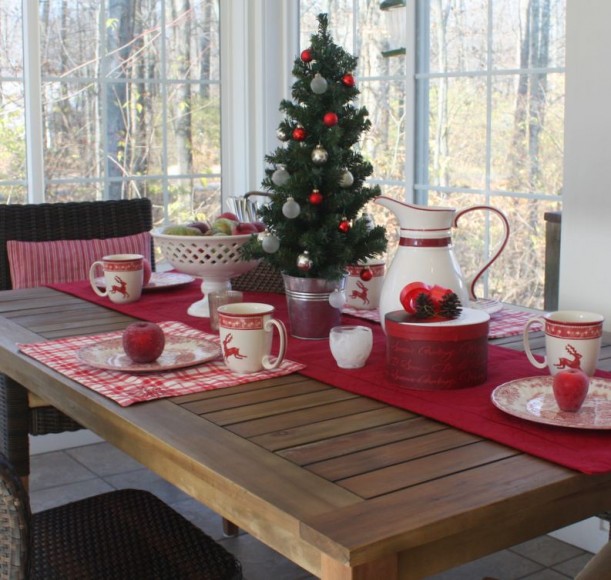 My favorite treat in winter is my daily cup of hot chocolate–with whipped cream and chocolate chips on top.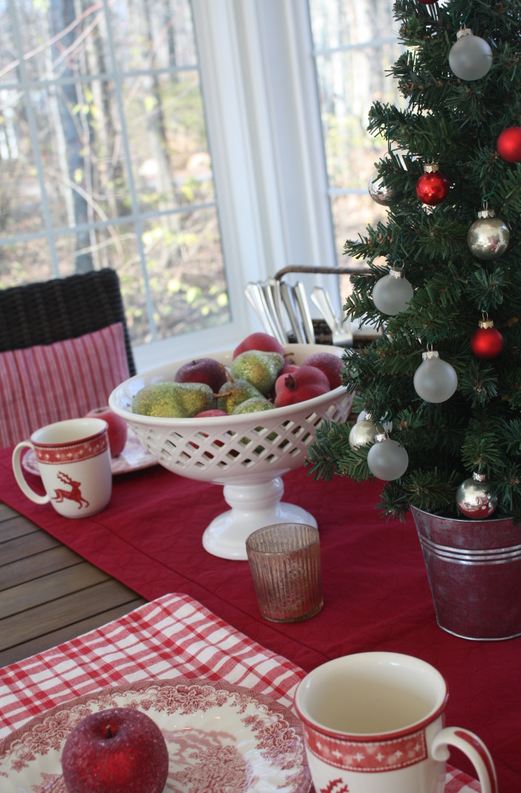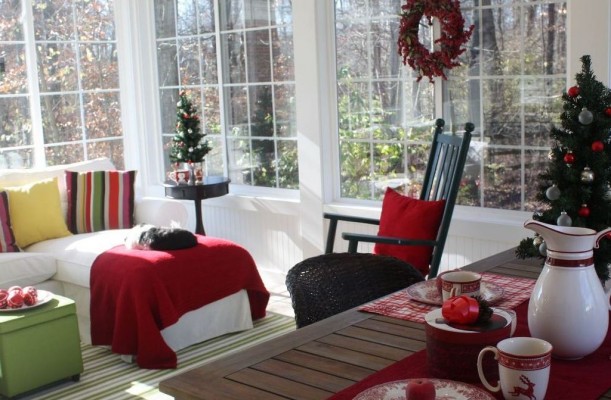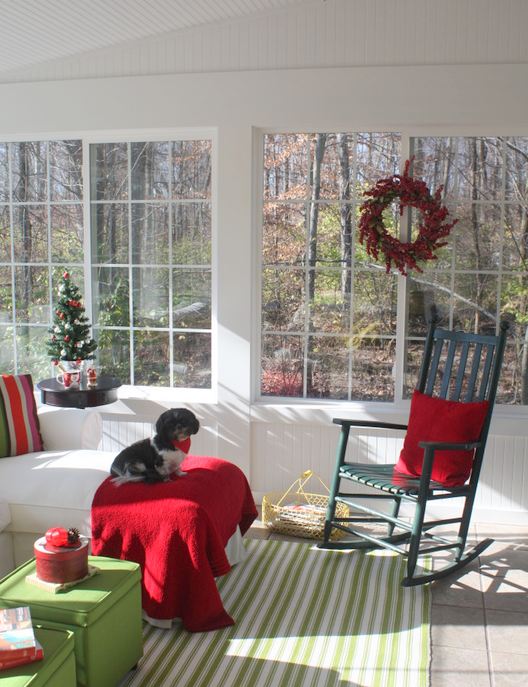 Maizie and I thank you for stopping by our sunroom and taking a look around!