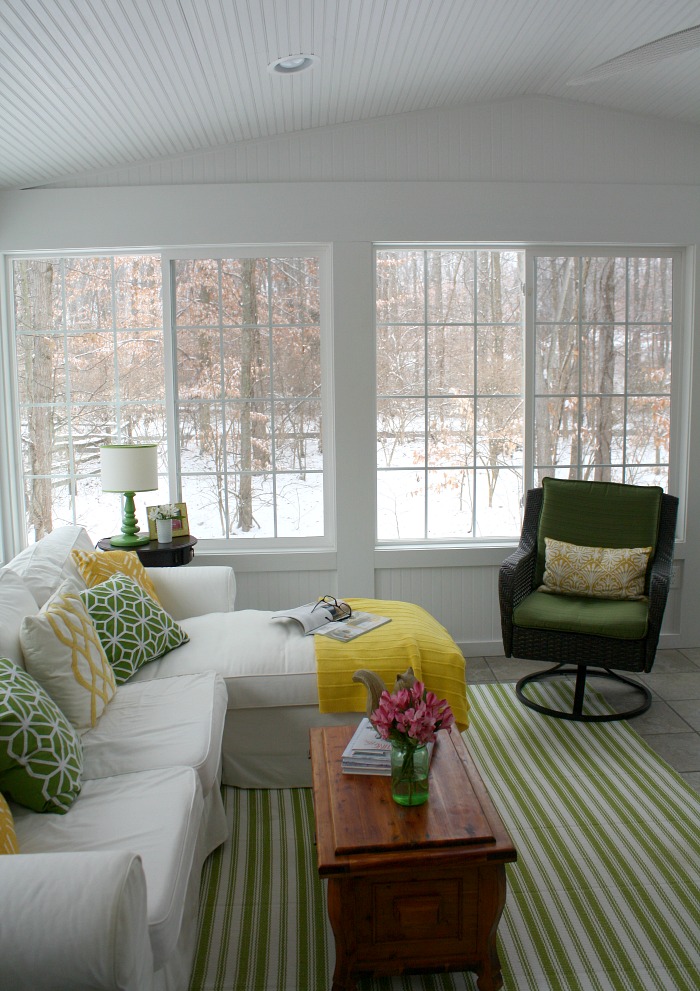 I've been under the weather, so I spent the weekend reading, napping, and watching Netflix (anyone else get hooked on The Crown?).
The view was so peaceful from my sunroom that I snapped a few photos to show you.
It isn't a lot of snow, but just enough to look pretty.
Note: There are Amazon affiliate links in this post that may earn me commission.

The Snowy View from My Sunroom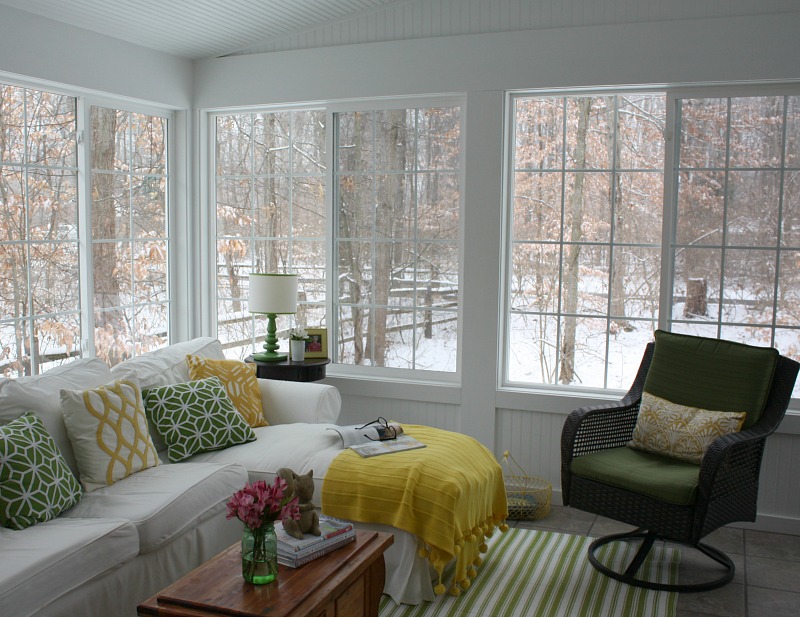 I also spent a lot of time thinking about the past year, which was a tough one for me since I hurt my back about six months ago.
For years I've done Zumba or other aerobic workouts first thing in the morning, but my doctor recommended I stop.
I went from feeling fit and strong to stiff and tired most of the time. Add chronic insomnia from the pain and you get the picture.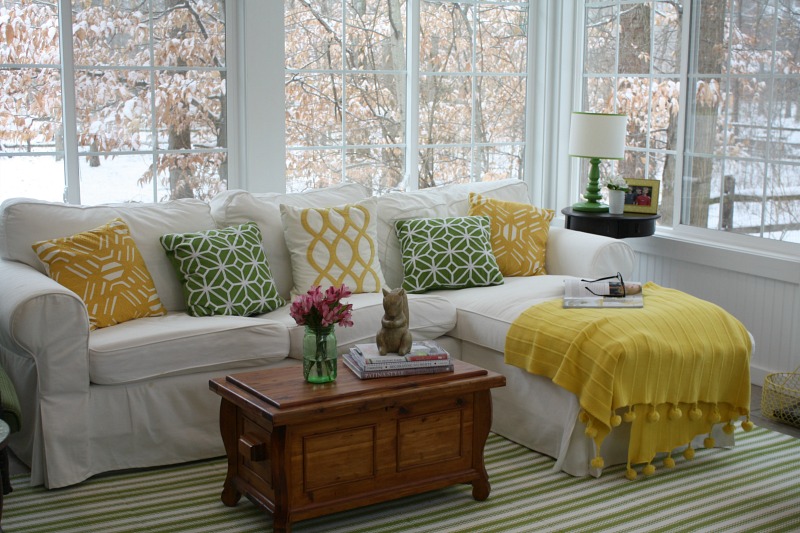 One of my main resolutions is to try yoga in order to rebuild my strength and flexibility in 2017. And to be patient with my progress instead of trying to hurry myself along, as I'm often tempted to do!
I just bought a book (Amazon affiliate link) about using it to help your body heal and have been looking up "yoga routines for beginners" on YouTube.
Some of the videos have been great, but I've also had some laughs over the moves they expect newbies to perform.
"Just pull your right leg straight up and hug it against your ear!"
Sure, why not?

One thing about being sick or in pain is that it forces us to slow down.
You can't go through life quite as mindlessly when your body is hurting, can you?
It makes you stop and pay attention.
In a weird way it's a gift because it makes you focus on what's really important.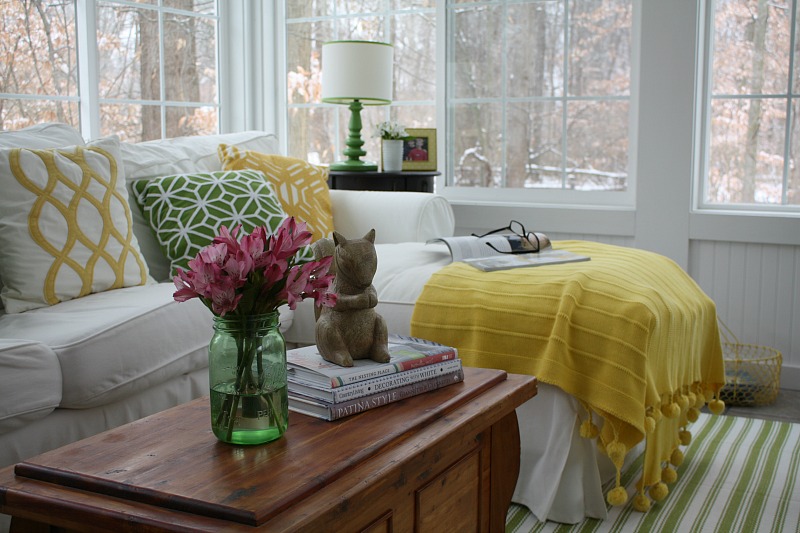 There's something about snowy days like this that bring a sense of calm with them, especially when you have nowhere to go! I'm grateful for the do-nothing weekend I had to start the new year with. Do you have a place in your home that feels like a retreat for you? We built this sunroom in 2010 and I could happily live in here if it had a kitchen! 🙂