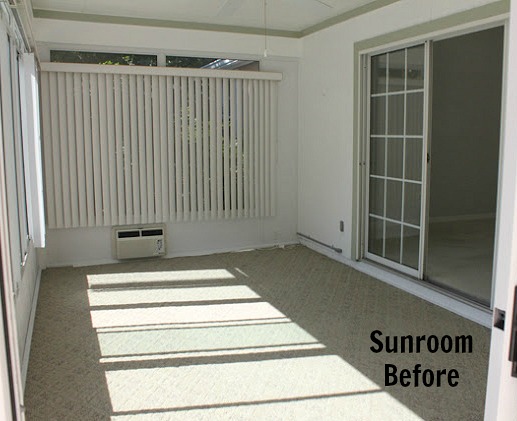 I love a good makeover, not to mention a good sunrooms! So this is one before and after I had to show you.
When Jenna Sue moved into her house, it had a sunroom, but it was pretty blah, as you can see, with beige carpet and vertical blinds.
But it's boring no more, with new flooring, comfy seating, and lots of beachy blues to cheer the space up. Take a look!

Jenna Sue's Sunroom Makeover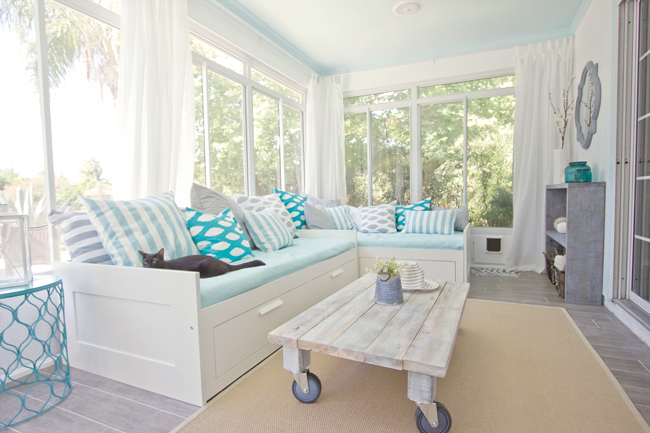 She got these Brimnes day beds at IKEA.
That metal end table was black, but she spray painted it Valspar's Exotic Sea.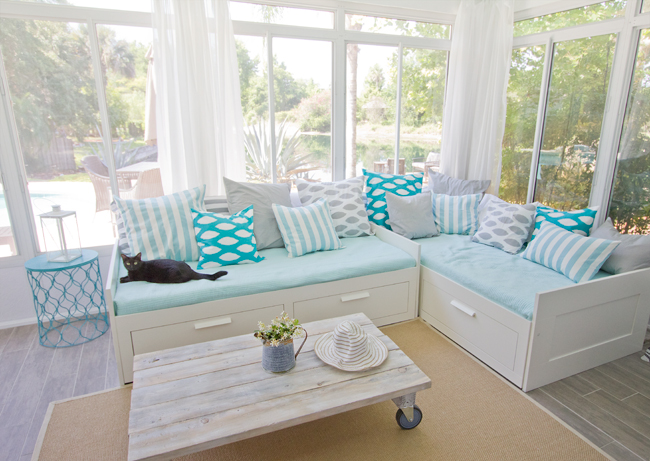 The new flooring only looks like wood. It's actually tile, which is more practical for a room like this.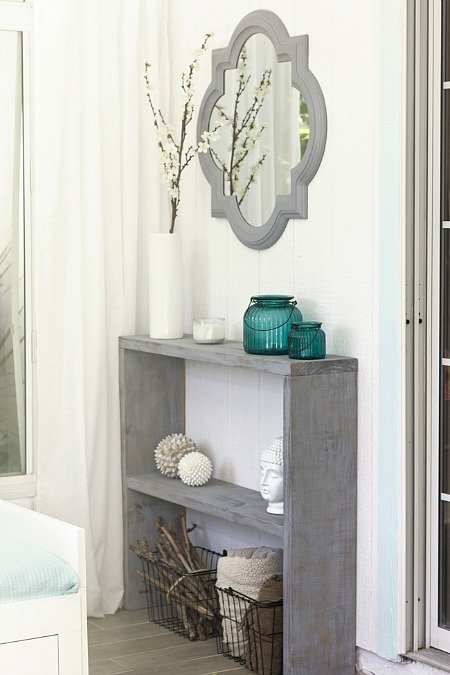 She built the coffee table on wheels herself and says it only took 2 hours, "including waiting for the paint to dry!"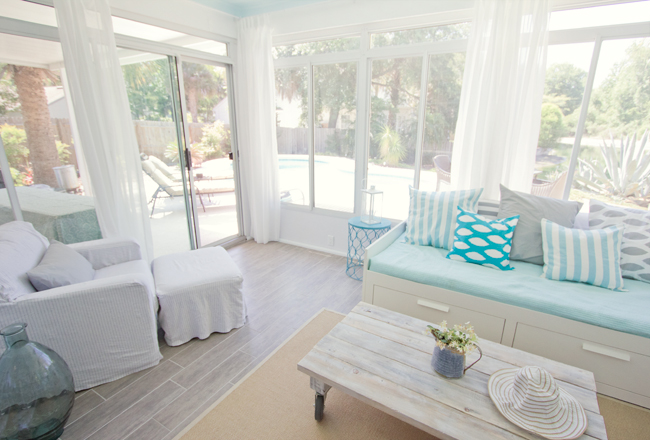 I think her cat might be the best accessory in the room, though: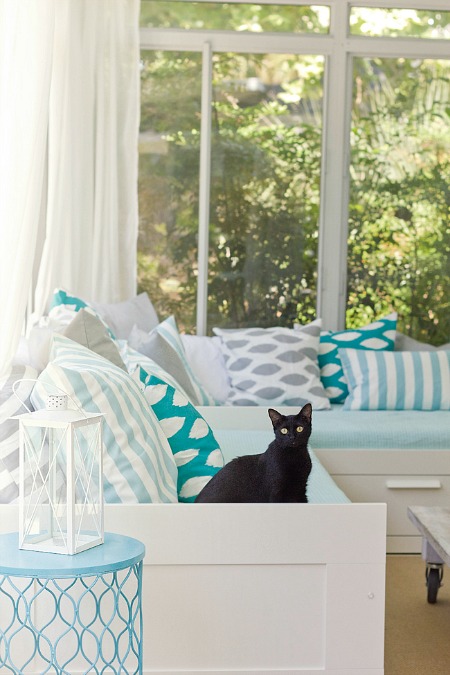 For more details about the makeover visit Jenna Sue's blog.