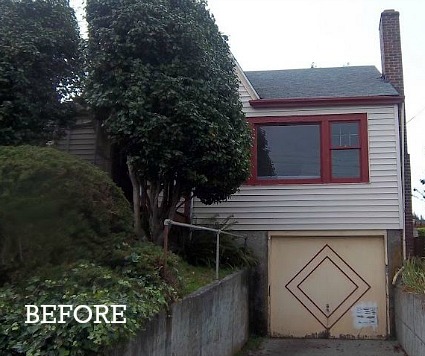 If I had seen this house when it was for sale in West Seattle–even with its fabulous city views and reasonable price tag for the area–I would have kept on driving. Fortunately there are people with better imaginations than I have, and better renovation skills, because now that it has been remodeled from top to bottom, it's a real charmer.
You've got to see this "after" to believe it. Here's how it looks now: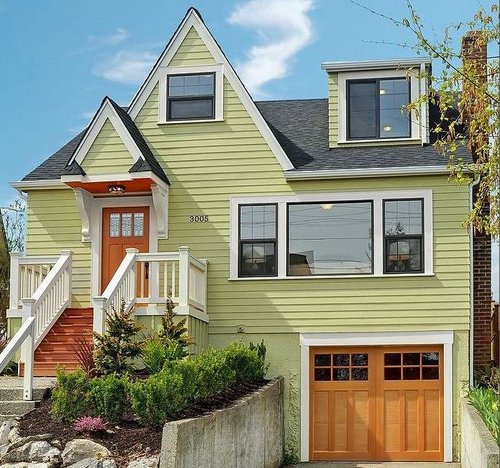 I couldn't help but smile when I saw it. I'll bet this house, which was built in 1926, has never looked happier.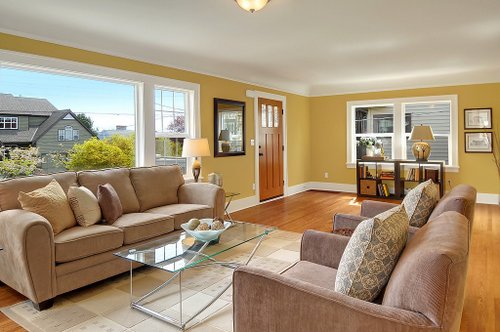 The entire project (purchase, rehab, and resale) was managed by Will Heaton & James Dainard, owners of Heaton Dainard, a full service real estate investment firm in Bellevue, WA. Here's how the living room looked before they got to it: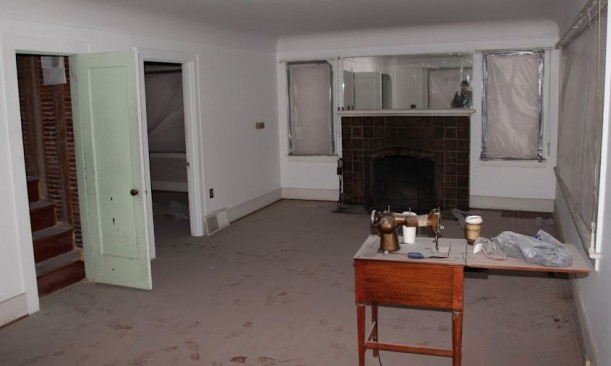 And now: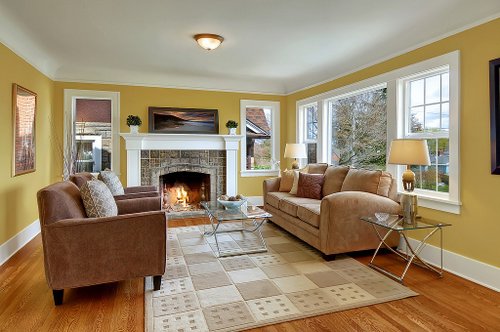 The Dining Room before: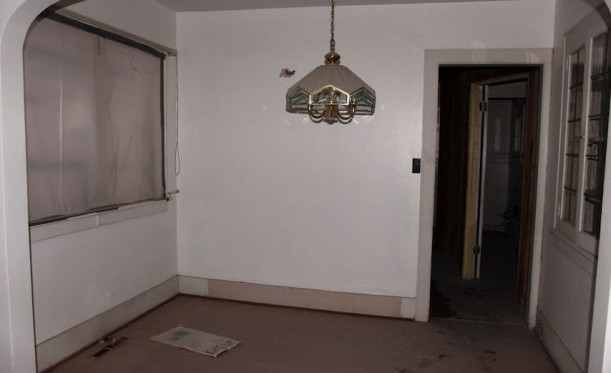 And now–a much cheerier space to eat in: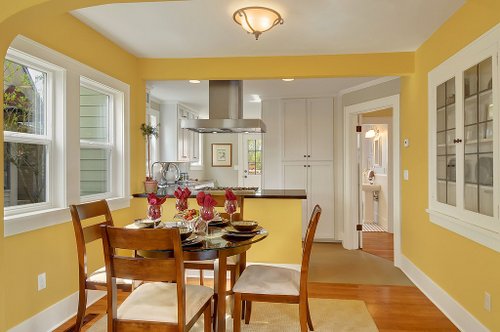 They opened it up to the kitchen, which used to look like this: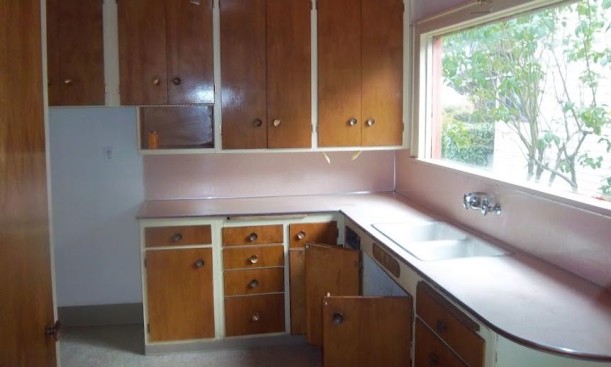 But now looks like this: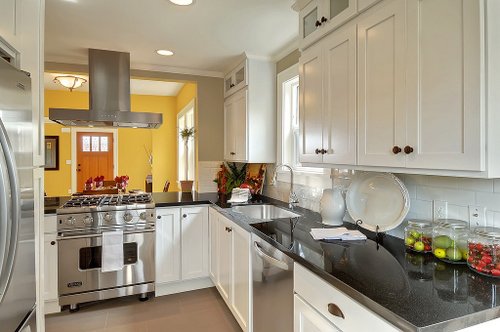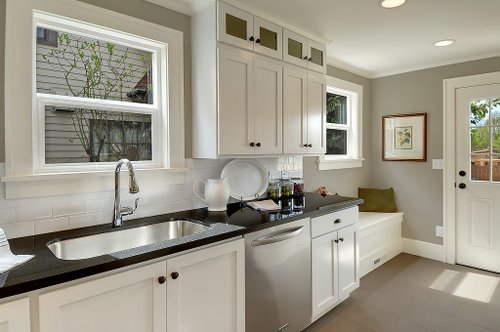 The house had 3 bedrooms and 1 bath to begin with. Now there's an additional bedroom in the finished lower level and 3 full baths in the house. It was pretty scary upstairs before the reno: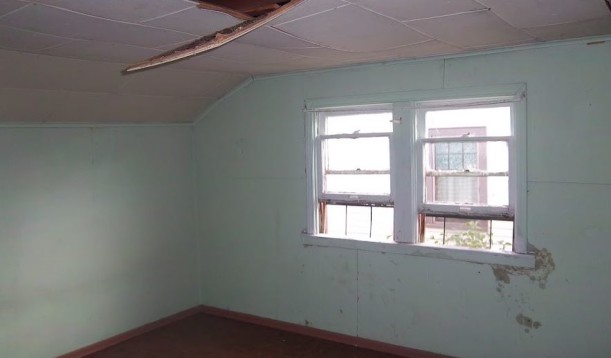 The new master suite: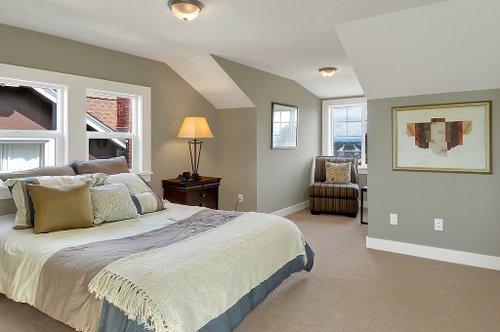 This is one of the three bathrooms in the house, and it's not even the biggest one (the master has a large marble bath), but I think it's charming: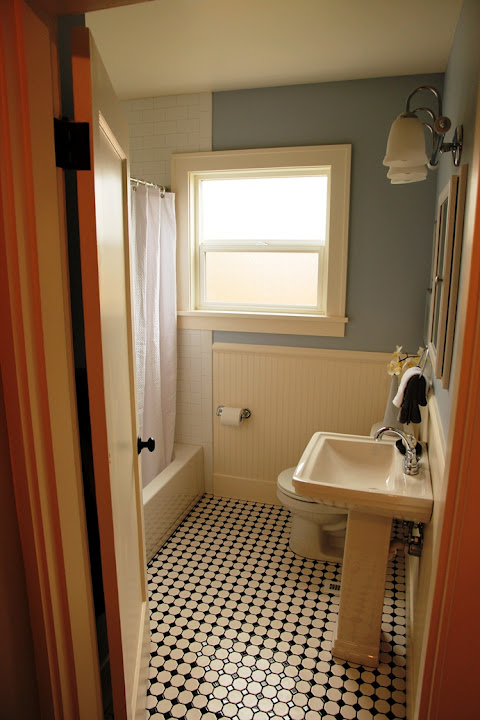 The views of Seattle from the house ain't bad, either: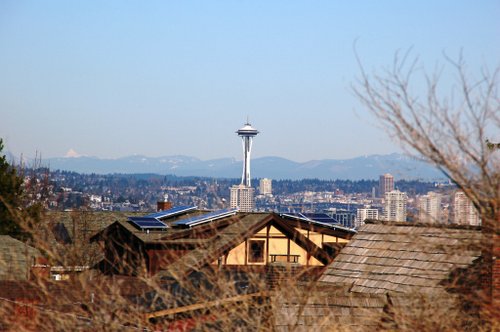 It last sold for $300,000. They expanded the living area from 1,400 square feet to over 2,200 by finishing the lower level and expanding the second floor, and now it's back on the market for $629,000. For more information, visit Heaton Dainard.
(Visited 70 times, 1 visits today)