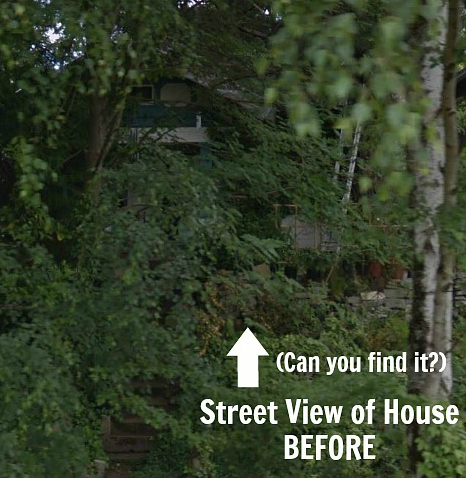 This small Craftsman bungalow was built in the Montlake neighborhood of Seattle in 1912 but had been neglected for so long that by the time LimeLite Development started working on it, it was hard to even see the house in the overgrown yard.
Here's an old photo that gives you an idea of what it looked like behind all those trees: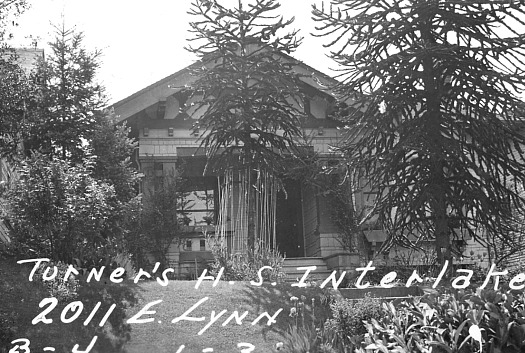 They salvaged what original details and millwork they could of the original porch, but the house itself was in such bad shape they were pretty much starting over when it came to the interiors. They added a second story to the small bungalow while they were at it: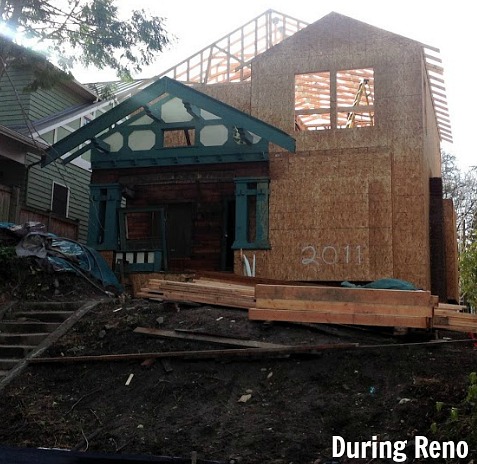 With the mix of new and old details, here's how the house looks now: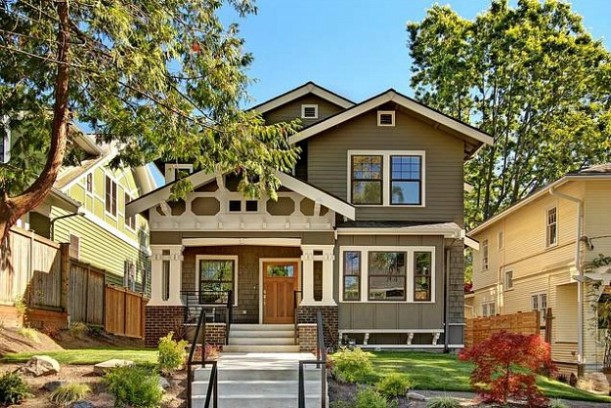 It's pretty much a brand new house past the front door, but I'm glad they were able to save some of the original front porch.
I bet there are some happy neighbors on that street!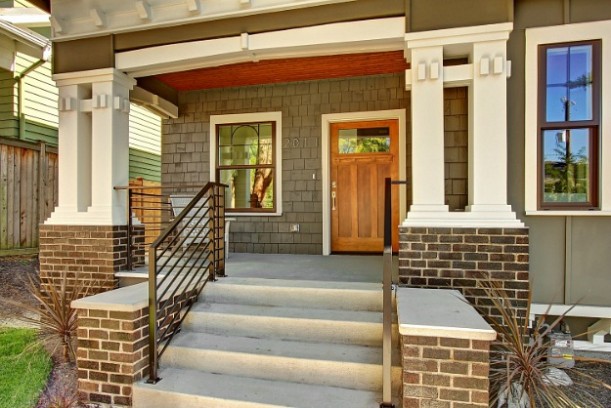 It now has 5 bedrooms and 3 full baths with a finished basement.
The interior is pretty contemporary, as you can see from this shot of the new kitchen: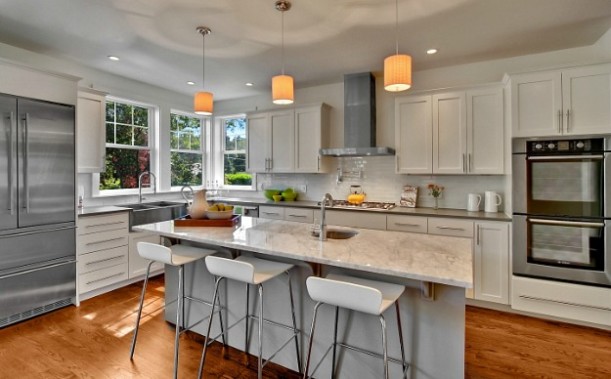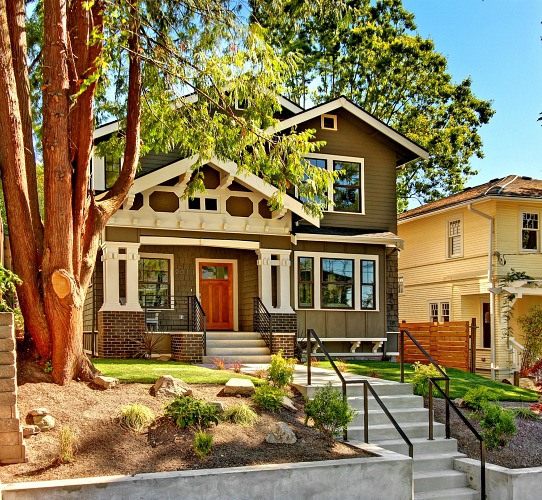 Thanks to Jackie for telling me about their project!

The house sold for $1.455 million. You can see more photos on the LimeLite website.