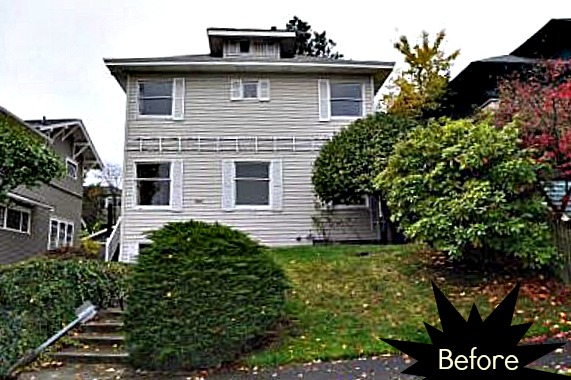 This house was built in 1912 in Mount Baker, an urban neighborhood of Seattle known for its Craftsman-style houses and popular biennial Home Tour.
As you can see, she was a Plain Jane with the front door kind of hidden on one side of the house and shutters that weren't right for the period or style.
It underwent an extensive reno this year and looks beautiful now. Take a look!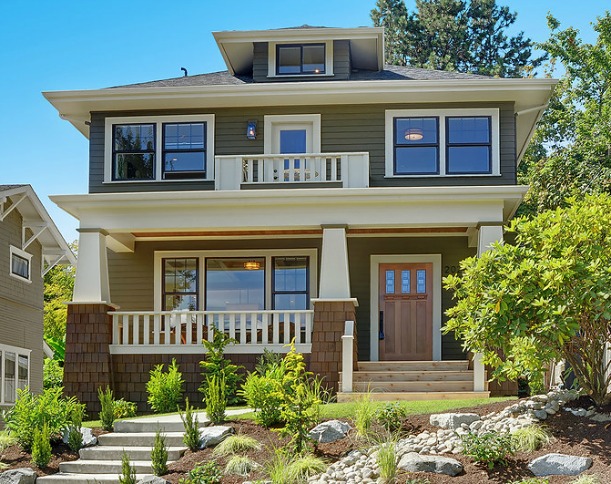 Wow. Right? I love that new front porch.
They had to pretty much strip everything down to the bones and start over.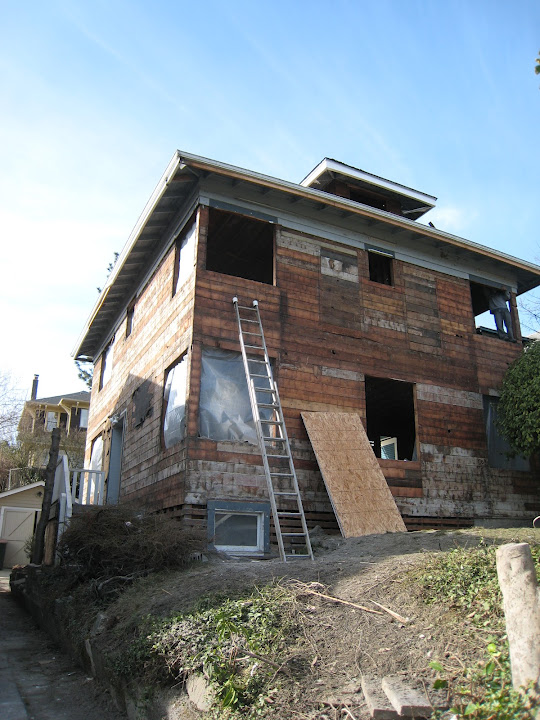 Meredith from the real estate company Heaton Dainard sent me these photos and explains, "Our selling agent Jason Howdeshell researches thousands of properties in Seattle each week to find houses that are uninhabitable or severely outdated but located in a coveted area that can be renovated and put back on the market."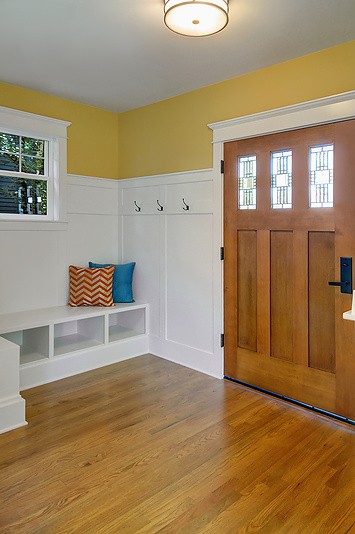 They wanted to maintain the look of the period,
so they included plenty of moldings and built-ins that were long gone.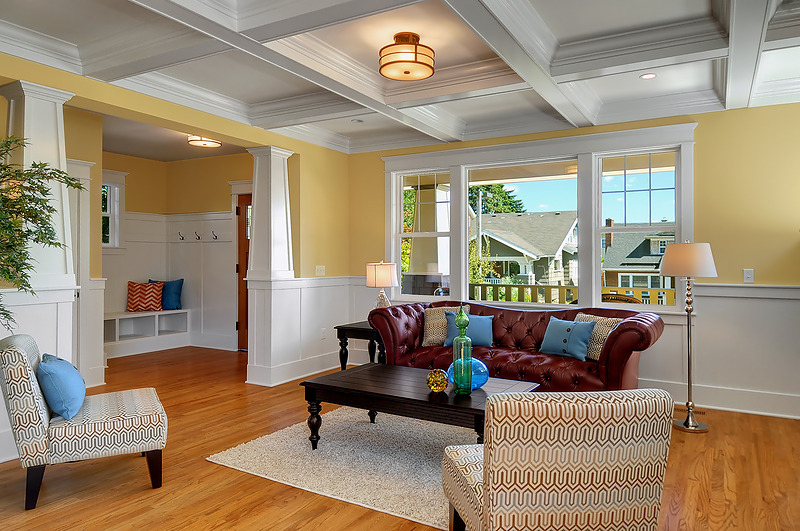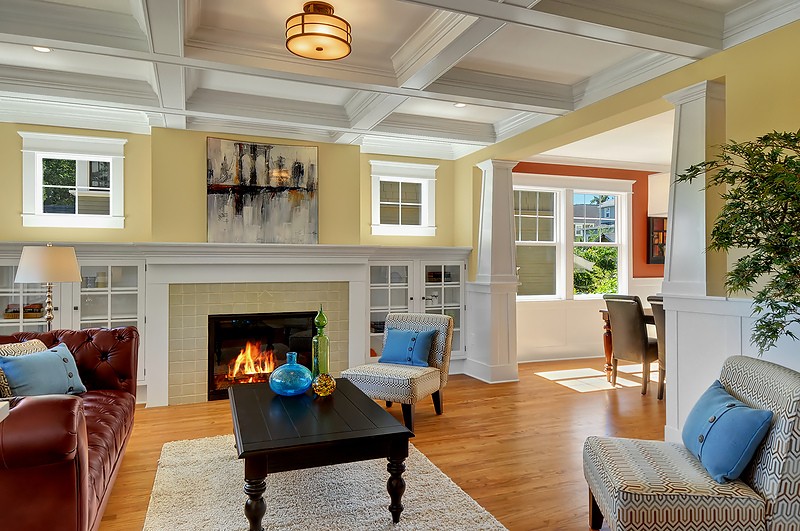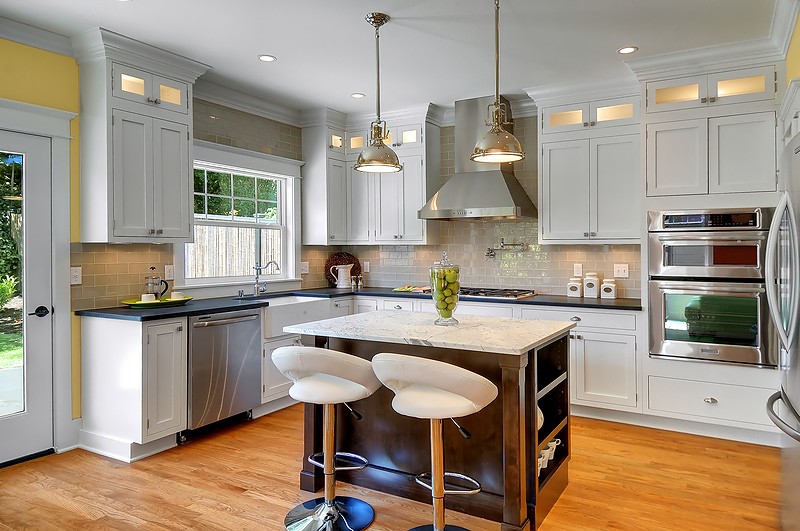 "The rehab and funding was managed entirely by Will Heaton and James Dainard, and the entire process took under 6 months."
Katie Kepler is the listing agent for the property, which was listed for $949,000. It went on the market last week and is already pending.
The views don't hurt, either!
Visit Heaton Dainard for more photos and information.