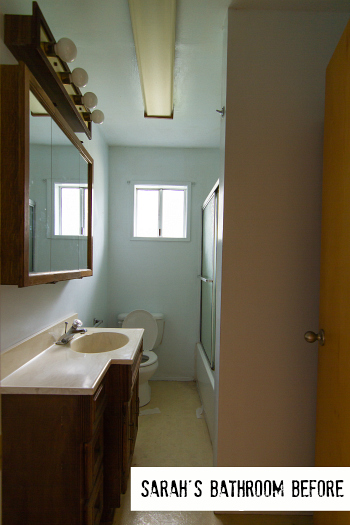 Sarah wrote me about the first major DIY remodeling project she undertook in her Craftsman bungalow in Seattle, and it was a doozy: a cramped and outdated bathroom that needed a total overhaul.
"Given that it's the only bathroom in the house," she says, "it needed to be awesome."
Take a look!

A Small Bungalow Bathroom Makeover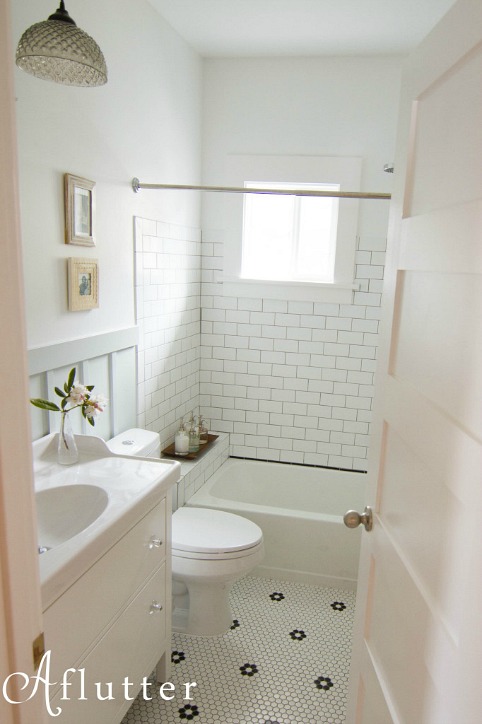 I'd say awesomeness achieved.
Even the door looks more like it belongs to a 1920s bungalow now.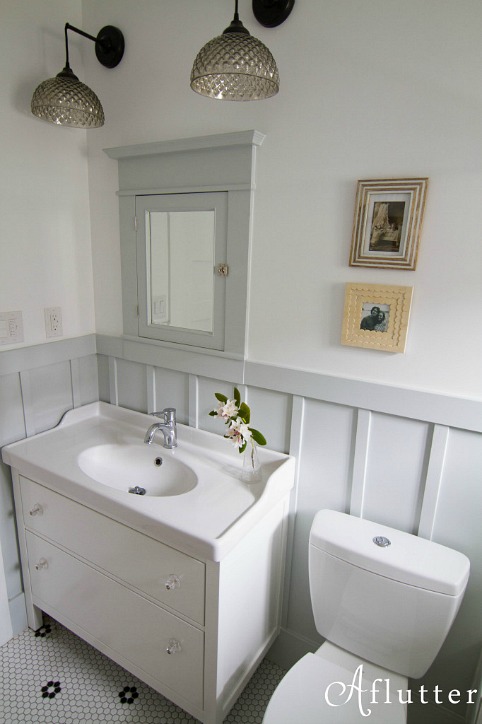 I think one of the smartest things Sarah did was rework the layout of the room so that the shower is on the back wall and the toilet is next to the sink.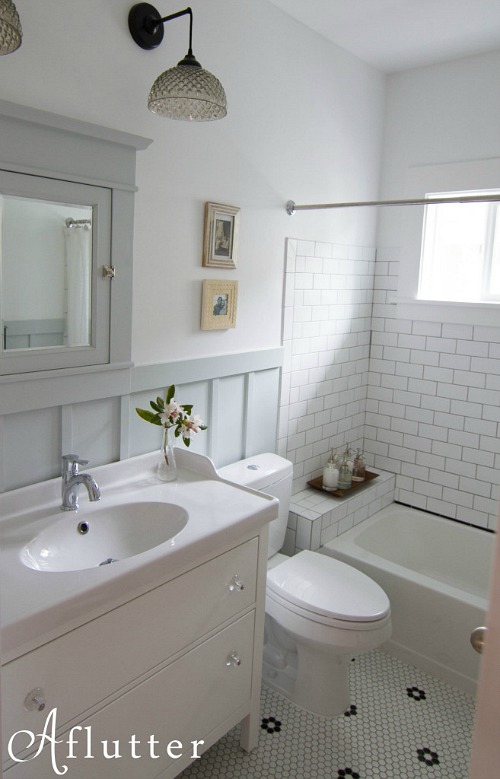 The old shower had seen better days: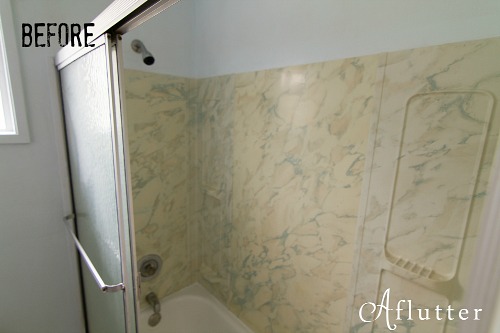 This was the first tiling project Sarah had ever tackled.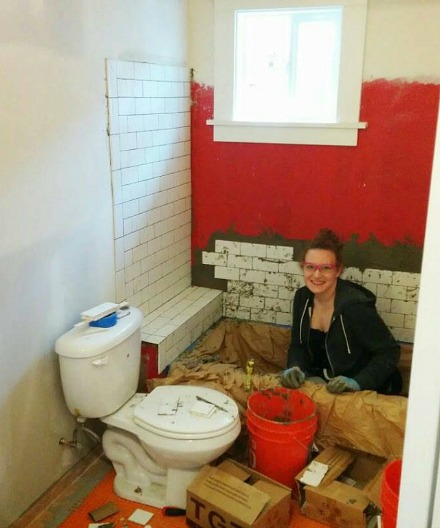 The subway tile gives the room a classic look that suits an old house like this one, as does the trim around the window and woodwork she added around the room.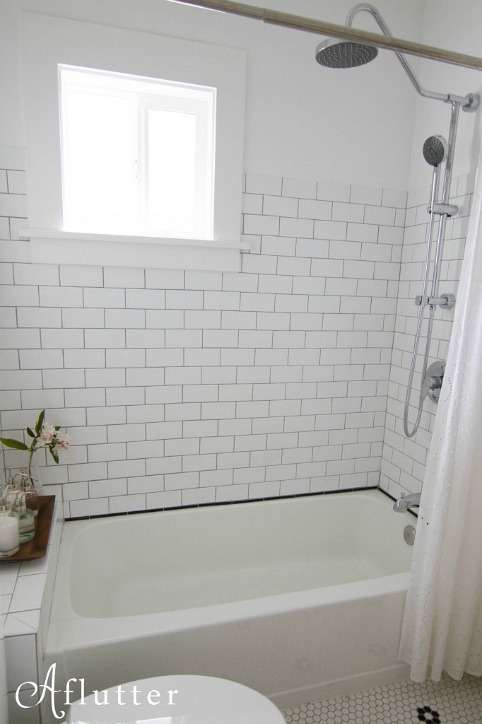 She says when she inherited some money from her grandmother, she chose to spend it on a fixer-upper instead of going to grad school.
Her decision "raised some eyebrows, but it's the best thing I have ever done. I feel excited and proud of our humble house every day."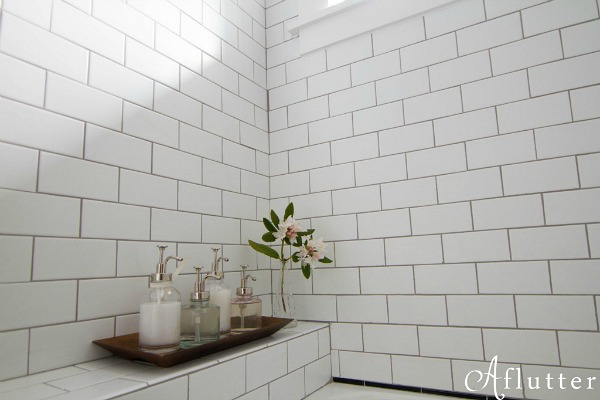 I love how honest she is about the change, saying, "I still don't love it with open arms and unbridled joy. Why? Because I know the story of every little detail, mistake, choice, and compromise. We had our ups and downs, this bathroom and I."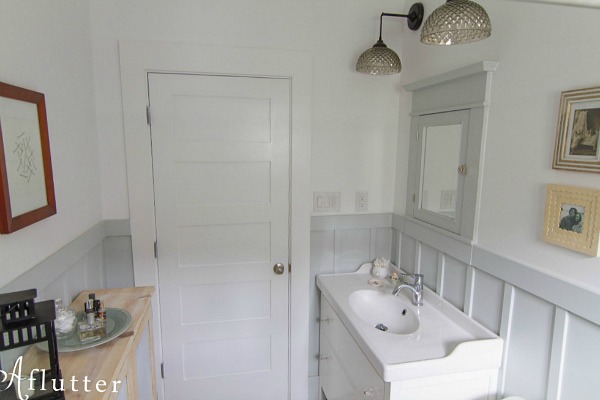 "But on top of that, it is a radical change, and that's scary. It kinda feels like someone left the wardrobe door to Narnia open, and every time I walk by that open door, I am shocked by a totally different world existing within the shell of my bathroom. I am so gonna get over it, though. Because I do love it, actually. And if it has to be Narnia-eqsue, it's a totally a classy Craftsman spa version!"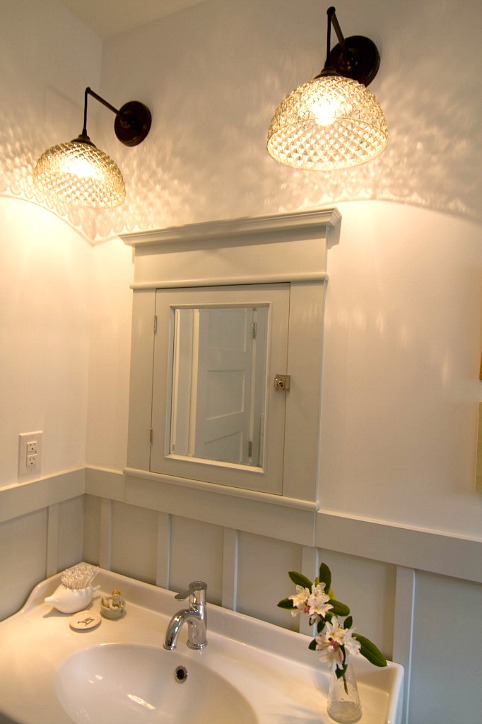 I totally get what she means. I've had similar feelings about changes in my own home. There can sometimes be an "adjustment period" after it's done, even when you're happy with the results!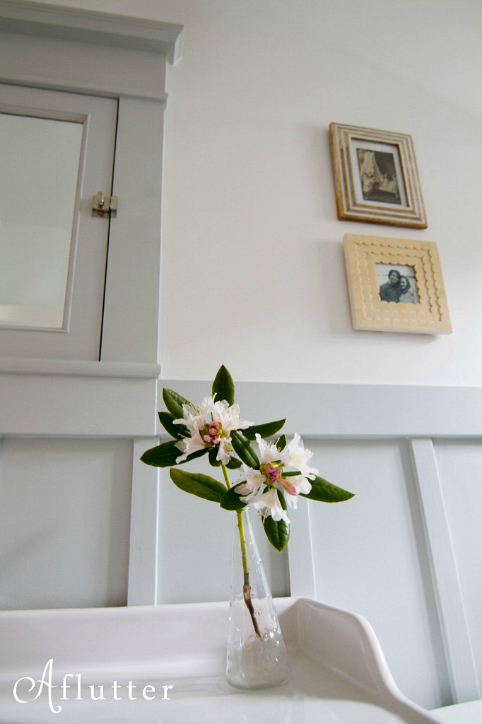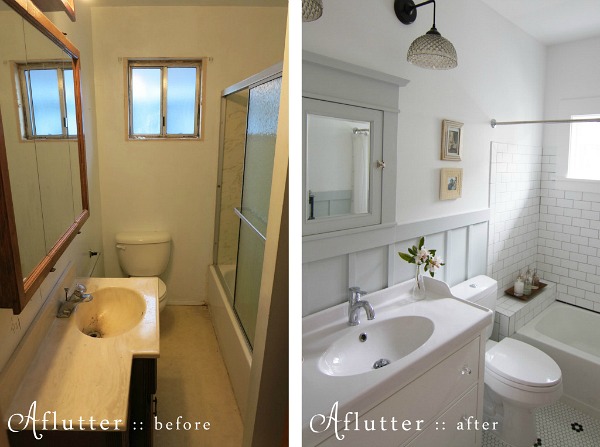 Thanks to Sarah for sharing her bathroom with us.

Visit her blog Aflutter to learn more about the project!