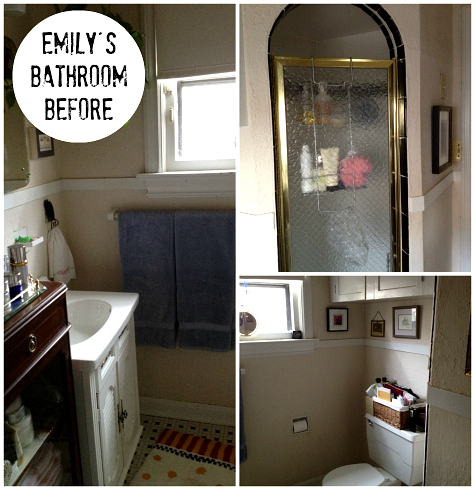 Designer Emily Johnston Larkin says she wasn't sure she wanted to take on this bathroom remodeling project in Dallas because it meant working with the pickiest, most perfectionistic client of all time — herself.
She tackled it anyway, and I was amazed to see how that cramped and dated space, which had a shower "too small for even Twiggy to fit in," looks now.
Keep scrolling to see it!

A Master Bath Makeover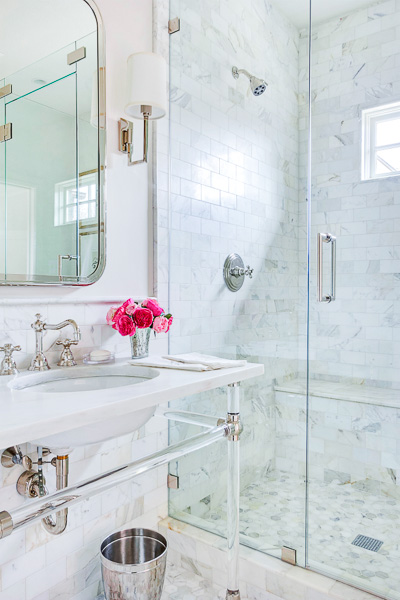 Ahhh…much better! Emily says it was important to her to go with a classic look that would suit her "small little house," which was built in the 1930s.
She chose Calacatta marble hexagons for the floor and subway tile that goes all the way up to the ceiling in the shower and to chair rail height on the other walls.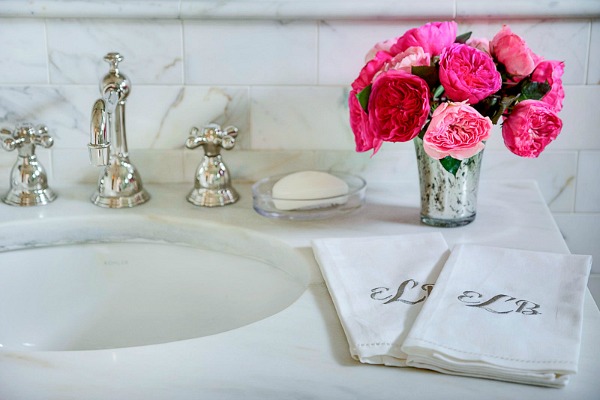 "I knew I wanted to do Calacatta gold marble because of its warmth (Carrara marble was way too cold for my house). Calacatta looks best paired with polished nickel since it's a warmer metal, so I chose that for my fixtures versus the widely used and 'colder' chrome."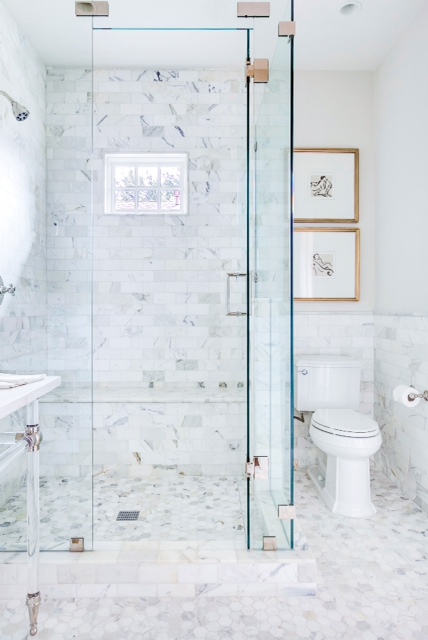 "My husband and I opted for a larger shower with a bench instead of double sinks. We are never getting ready at the same time so we felt that double sinks would be a waste of space for us."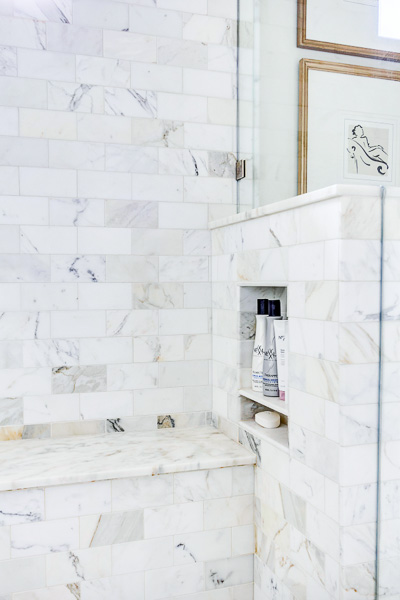 "One of the details I'm most happy with is the shampoo bottle niche and soap dish in the half wall in the shower so you don't see any toiletry bottles in the shower upon entering the room. They're completely hidden!"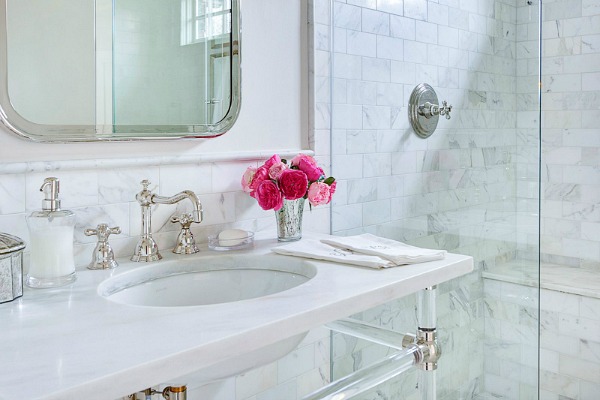 A closet offers additional storage and makes it easy to get ready in the mornings: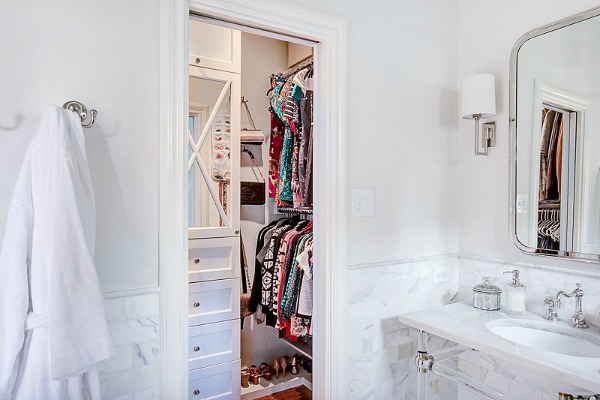 The large mirrored medicine cabinet over the sink is from Restoration Hardware: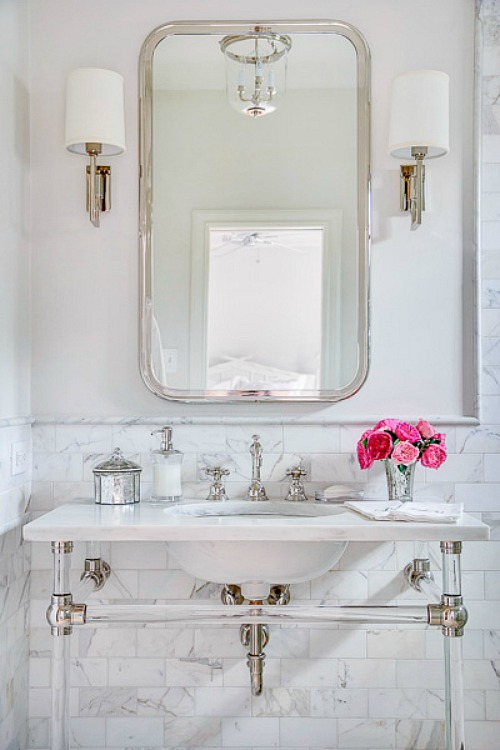 Thanks to Emily for sharing her pretty new master bath with us!

Visit the Material Girls blog for all the photos and details.