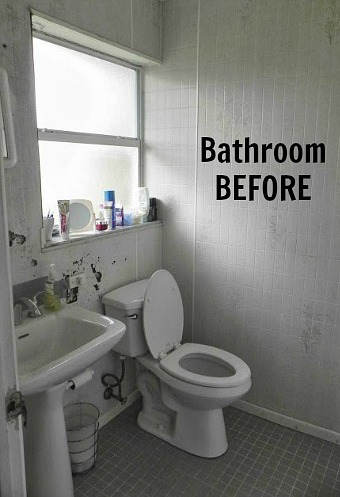 Renato is a long-time reader from Brazil who now lives in Orlando. I knew he was working on his degree in Interior Design, so I was happy to hear that he finished school and is already hard at work on challenging projects like this bathroom, which was in desperate need of a makeover…
When they took the wall panels down, they found that so much glue had been used that the drywall couldn't be salvaged: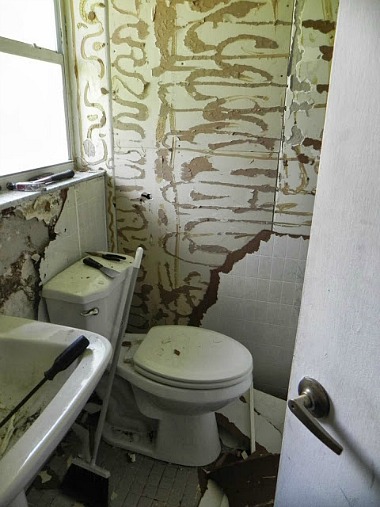 Renato did much of the work himself. Here he is laying the new floors: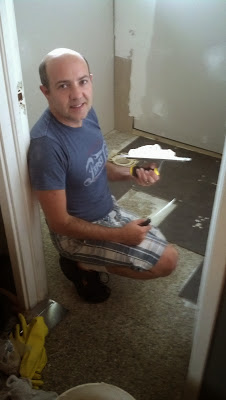 He doesn't always do the renos in person, though: "I do the design and send a package to the owners with renderings, products specification, etc. Then, the owners execute it." (Check his site for details.)
He says Dexter and Anabel performed routine inspections of the work in progress…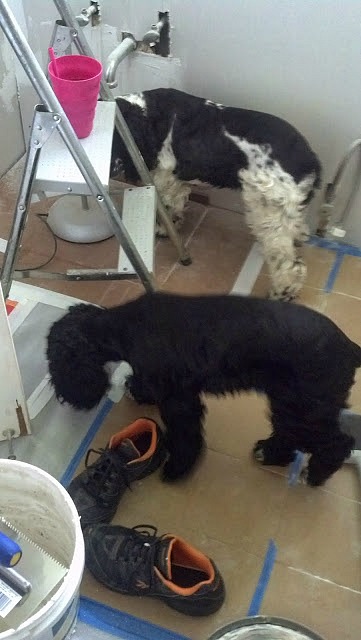 He wanted to stay true to the age and architecture of the house, which was more traditional, so he installed wainscoting.
Here's it turned out: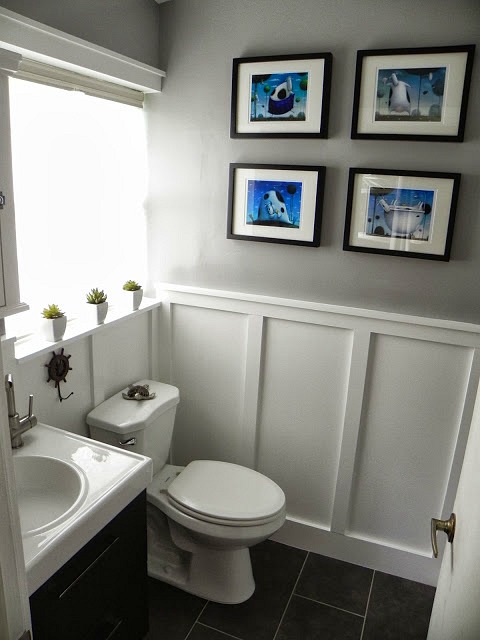 The sink, faucet, and cabinets came from IKEA. Perfect for a smaller space.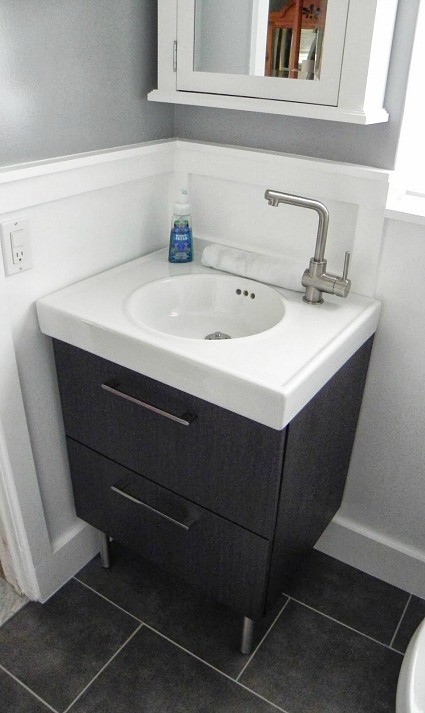 Love the towel hooks: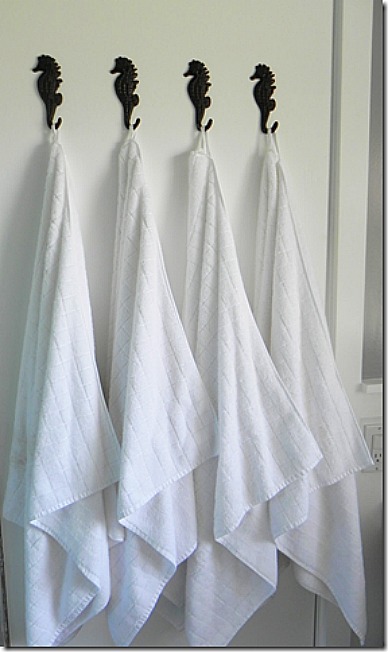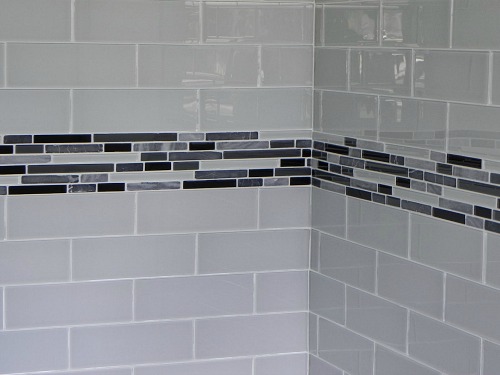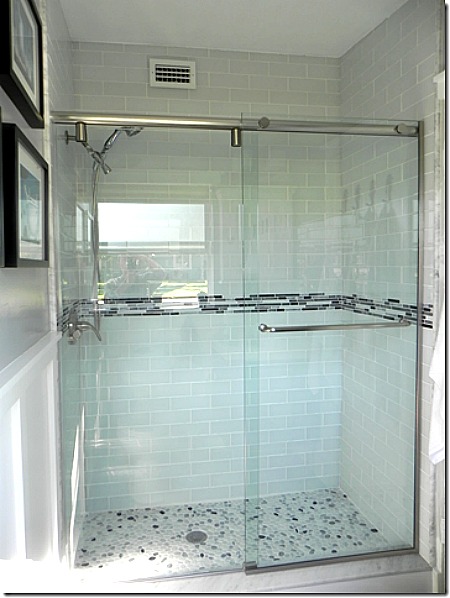 It's a big improvement over what they started with, that's for sure!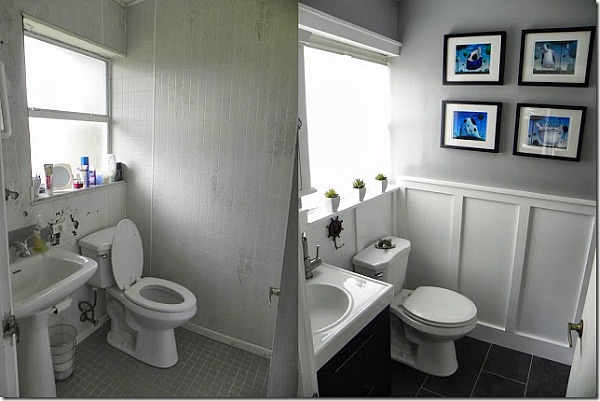 Thanks to Renato for sharing his project with us.