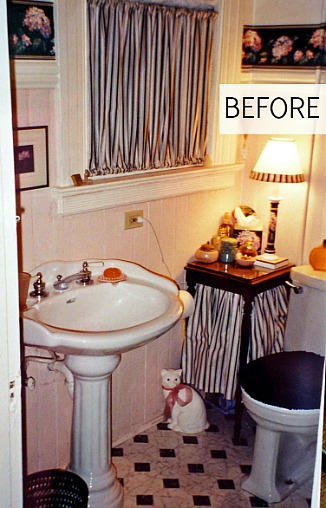 Sharon writes, "My house is an Edwardian in San Francisco that was built in 1907. When I bought it in 1989 it was liveable, but just barely. You could actually see the dirt through the holes in the bathroom floor."
She initially gave it a "make-do makeover" until she could give it the full remodel it needed. Here's how it looks now…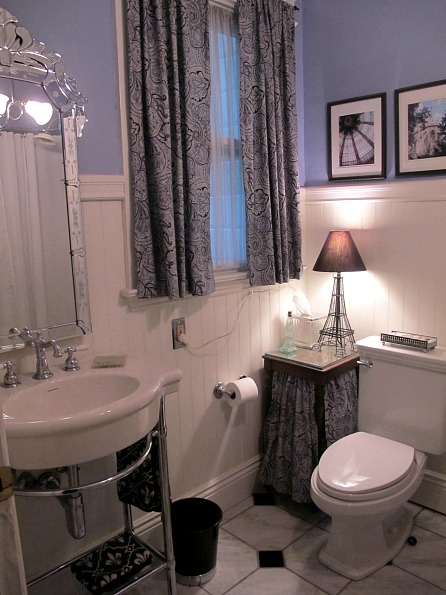 It looks much fresher now while maintaining the traditional look that suits the house.
She collects little Eiffel Towers and took the photos that are on the wall herself when she was in France.
She says, "I love my Parisian bathroom!"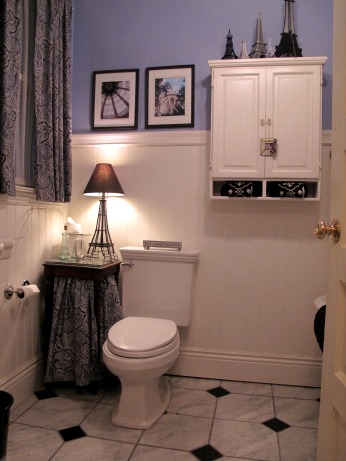 "The mirror is from Wisteria, the Eiffel Tower lamp is from Target,
and I made the curtains from Ralph Lauren fabric."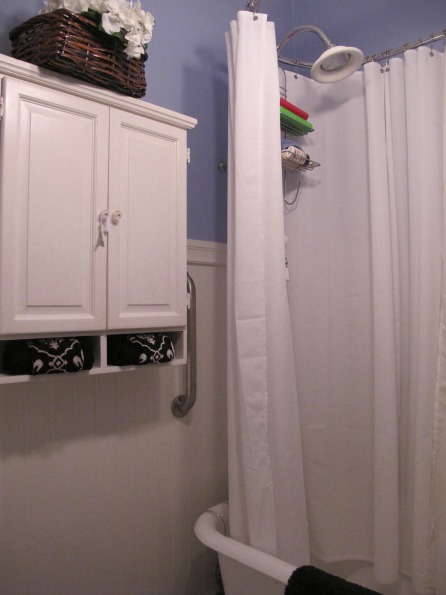 It's fun to see how people personalize their bathrooms.
She sent me this photo to show how her Eiffel Tower collection has grown: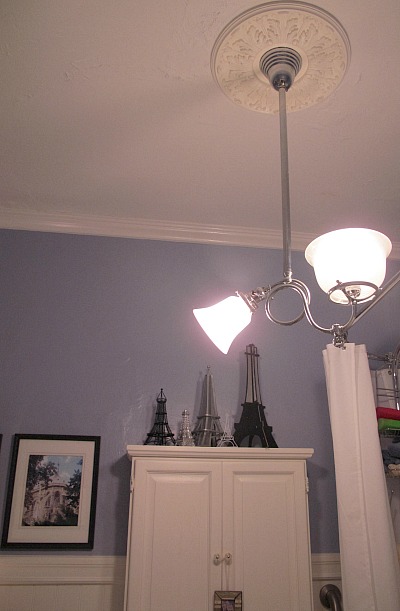 "The floor is real marble in a custom pattern and the wainscoting is new (the original had rotted in places). The sink is from American Standard, the toilet is from Toto and the clawfoot tub is from Sunrise Specialties."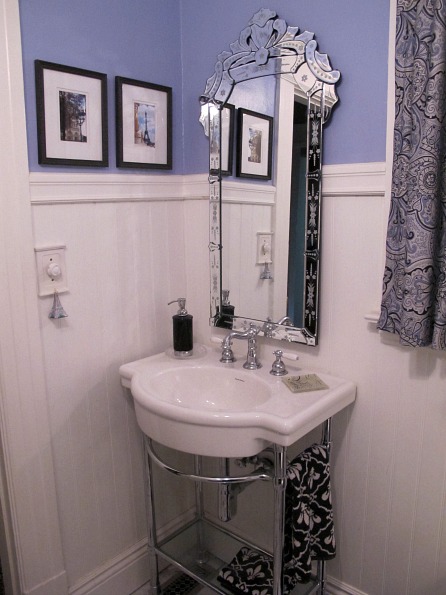 Every Edwardian house needs a cat, right?
"This is Coco, who I adopted from the San Francisco Animal Shelter."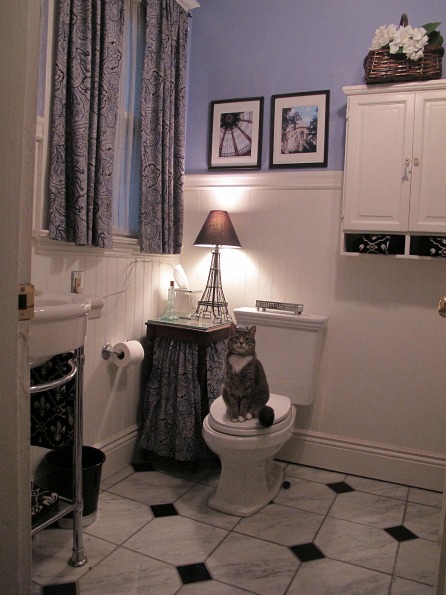 Looks like Coco likes the bathroom, too! Thanks to Sharon for sharing it with us.