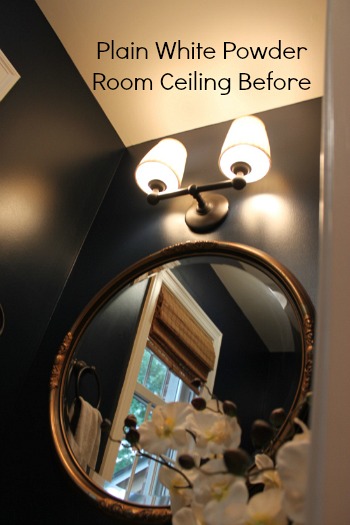 Melissa wrote me about her powder room: "Overall it was fine but I was bored with it, so I decided to amp things up. The only place left to go was the ceiling. I've always loved jewel-box bathrooms, so that was my inspiration."
The first thing she did was paint the ceiling metallic gold. Then she stenciled over it with a "Moroccan Dream" pattern from Cutting Edge Stencils.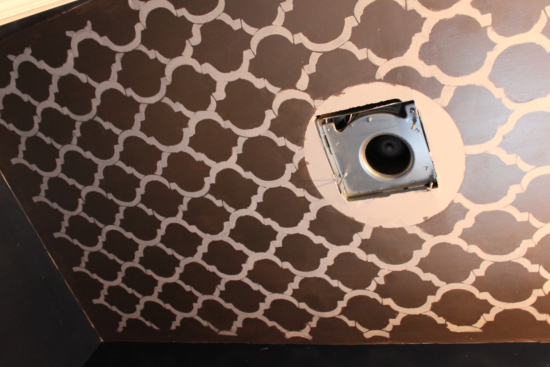 "It took me about 4 hours over two days to stencil the 7'x3′ ceiling in our powder room, and another 1.5 hours to touch up the paint and rough edges from where the paint bled through." She adds that her neck hurt for 3 days, but says it was worth it! (I have to say my neck hurts just thinking about it. Ha.)
Next, her husband framed the stencil with some white crown molding: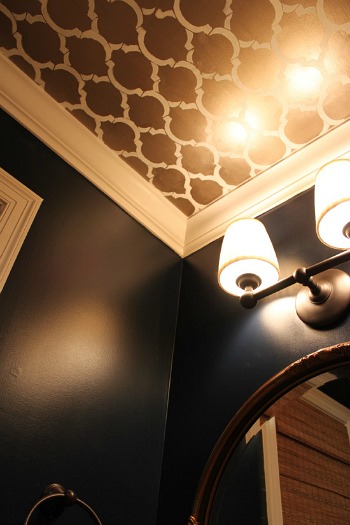 The room had what is commonly known as a "boob light," and Melissa wanted to switch it out for something different.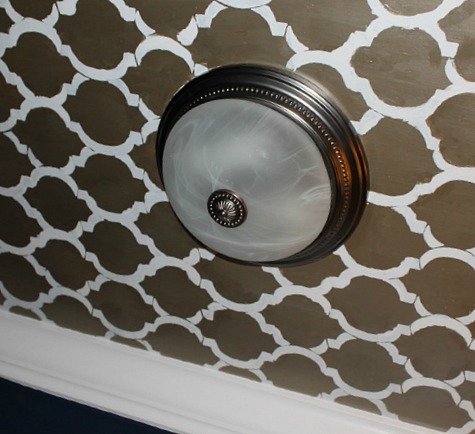 Inspiration came in the form of a lamp shade at Target: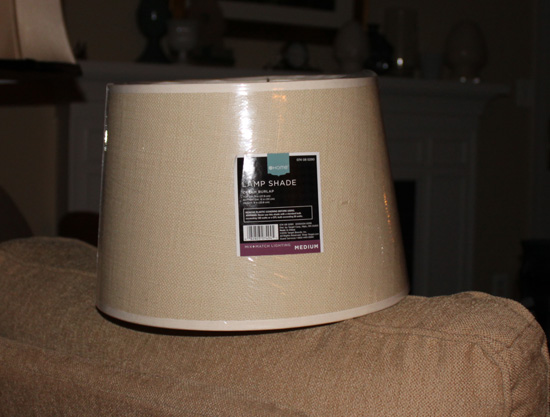 She turned it upside-down over the original fixture and voila!
An inexpensive but modern-looking new light that doesn't compete with the stenciled ceiling: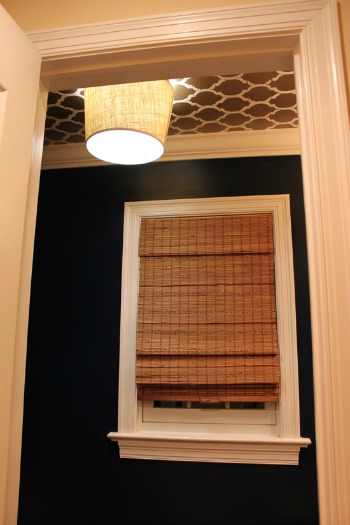 The walls are painted Naval by Sherwin Williams in an eggshell finish: "It gleams a bit in the light which I love. The vanity was from Expo Design Center before it went out of business, and the mirror was purchased from my friend's yard sale."
Now that the ceiling is finished, here's how the powder room looks in all its metallic-stenciled ceiling glory: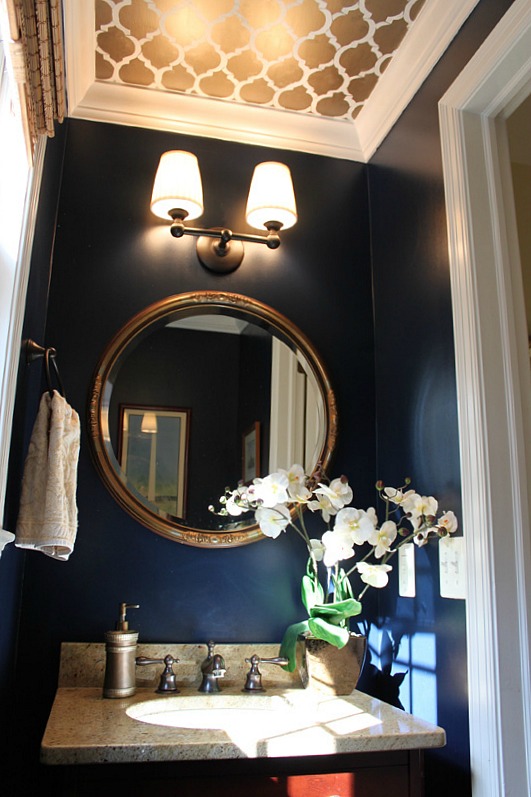 Visit Melissa's blog Houseography for more photos and details about the project.