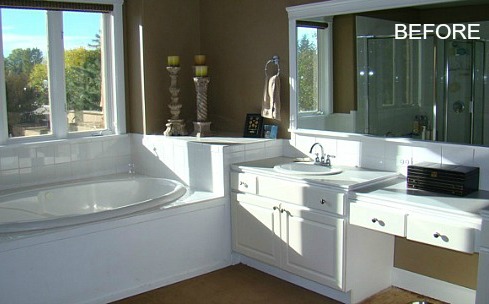 When I saw this photo of Angie's bathroom, I didn't realize that it was the before at first. She writes, "The house was built in 1993. We bought it 8 years ago, and the bathroom needed remodeling, but it was out of the budget until last fall." Here's how that corner looks now…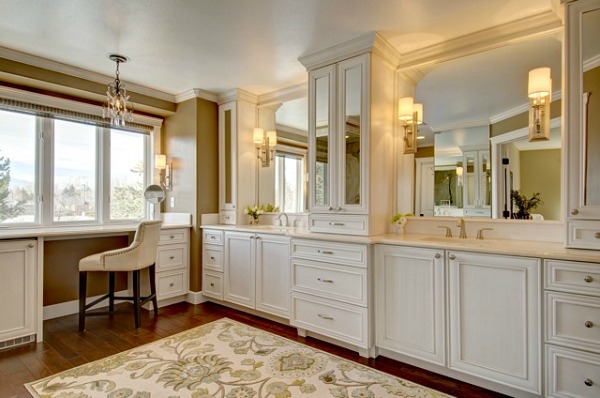 She says, "The cabinets were very low as if for a child's bathroom. The jetted tub, on the other hand, was built for a giant. If I wanted to take a bath, I had to sit the short way in order not to slide around. I don't much like taking baths and we had two other tubs in the house so I got rid of it and opted for a steam shower."
Here's the shower stall before…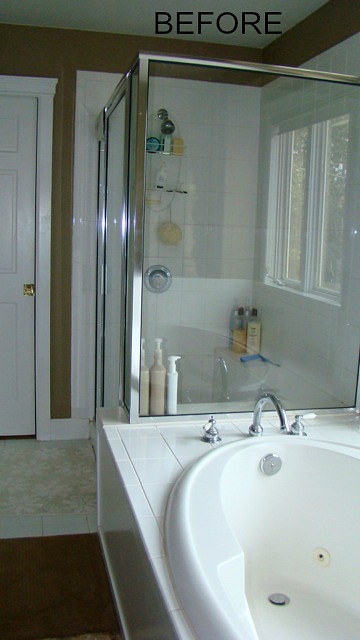 I keep hearing that the trend is to ditch the big tubs like this for luxury showers. Here's her new one: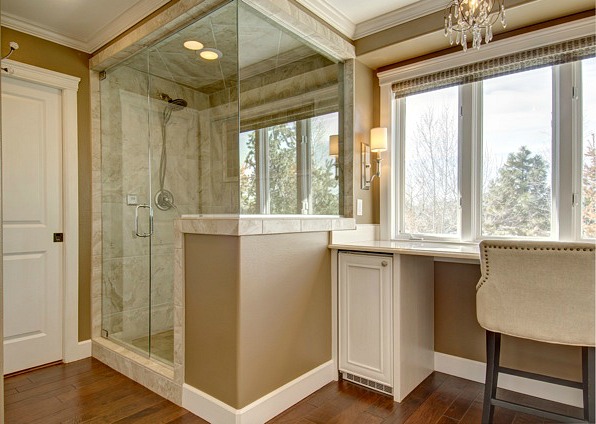 "When we moved in, it had disgusting off-white colored carpeting. In. The. Bathroom. Who does that?? I told my husband I was sick of the carpet and was going to rip it out because I'd rather walk on the sub floor than the discolored carpet.
"Well, I had to live with a particle board floor and pieces of left-over carpet for 3 YEARS."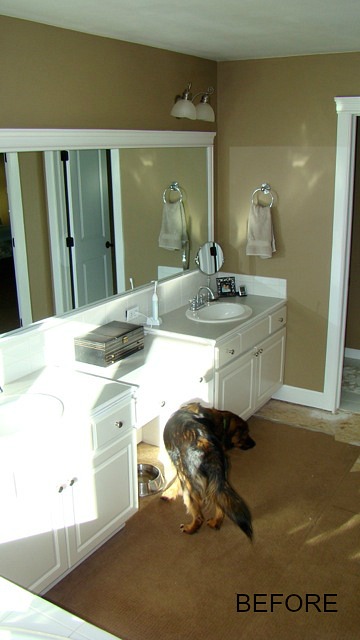 They have beautiful hardwood floors in the bathroom now. They put a small fridge under the vanity and a Nespresso maker in the double cabinet above the drawers: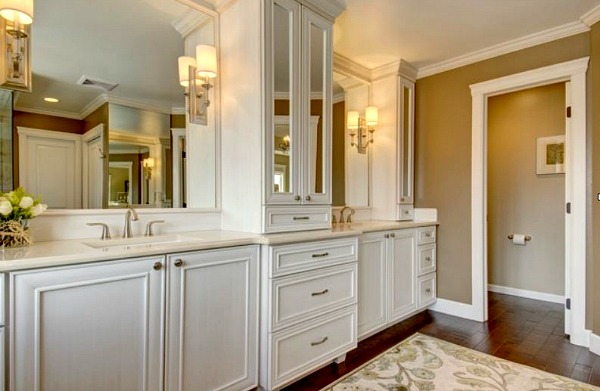 "It's my favorite place in the house now!" Angie says, and I can see why. It's beautiful.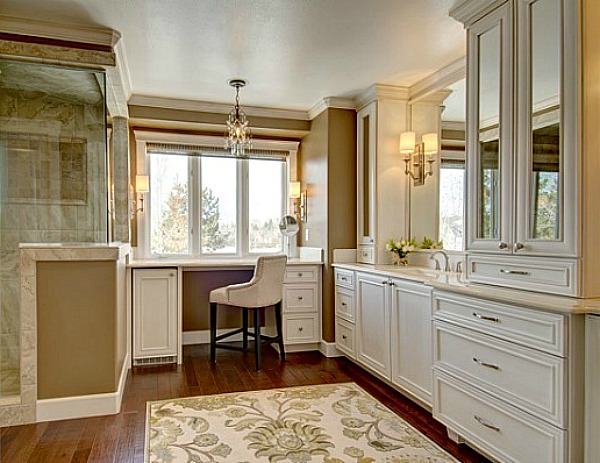 P.S. Visit Before & After to see more, including…
(Visited 10 times, 1 visits today)