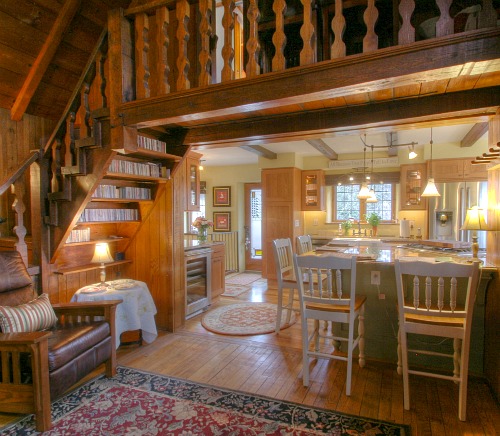 Architect Richard Taylor wrote me about this project he worked on for clients Butch and Marcia, who found this old cottage in Chillicothe, Ohio, and fell in love with its character and charm.
The kitchen and master bath needed work, and that's where he came in.
They updated the kitchen first, which had been closed off from the living room before.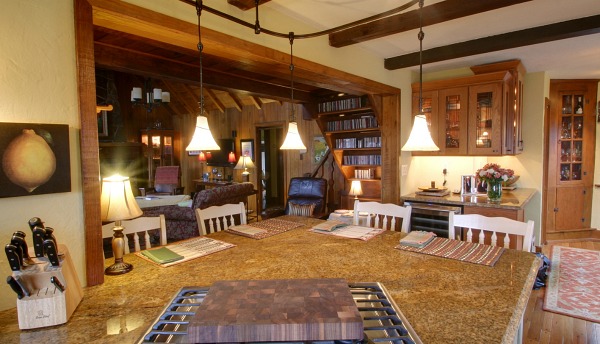 He says, "We created a new opening under the existing stairs and balcony and moved a section of the peninsula into it, so that the chairs at the peninsula would be in both rooms at the same time."
This photo gives you an idea of what it looked like before: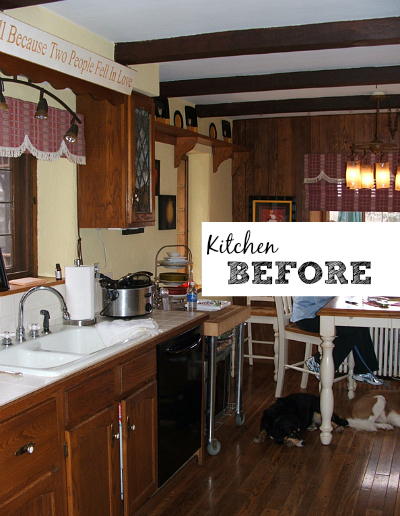 Here's how that side of the room looks now: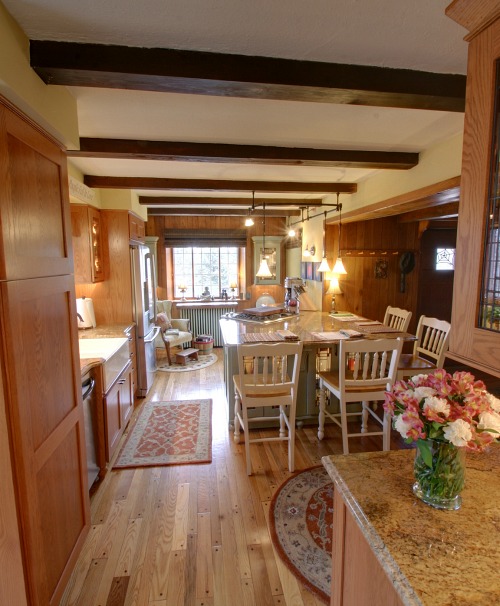 "Other than that big move, the rest of the kitchen remodel was redoing the layout, installing new cabinets, applicances, etc., and working around the existing stairs to the basement and kitchen door."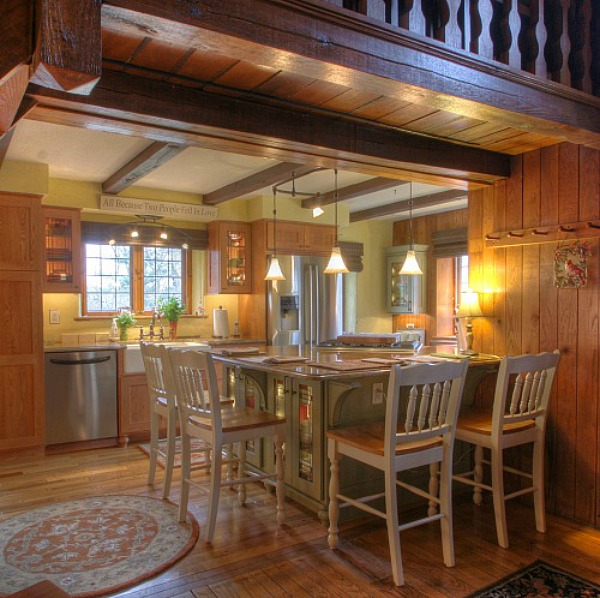 Phase two of the cottage remodel was the second floor master bath, which is now behind this sliding door: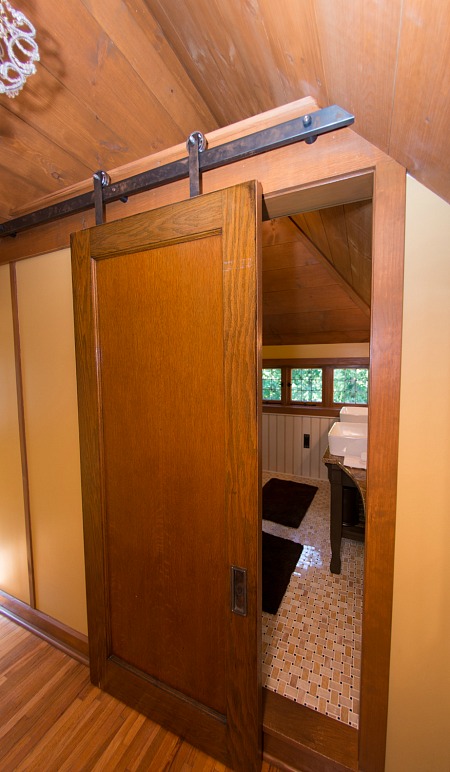 This photo gives you an idea of what the room looked like before: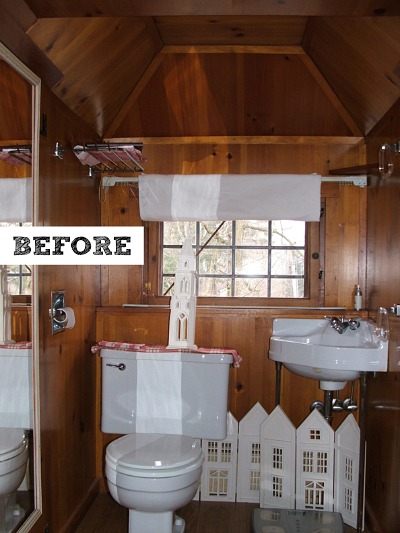 "As cute and cozy as the existing master bedroom and bath suite was, it was just a bit too tight for the owners. And the shower was too dark. And it only had one sink, no countertop space, no mirror, and no towel bars. Expanding and updating the bath started with doubling the size of the existing dormer and adding more windows."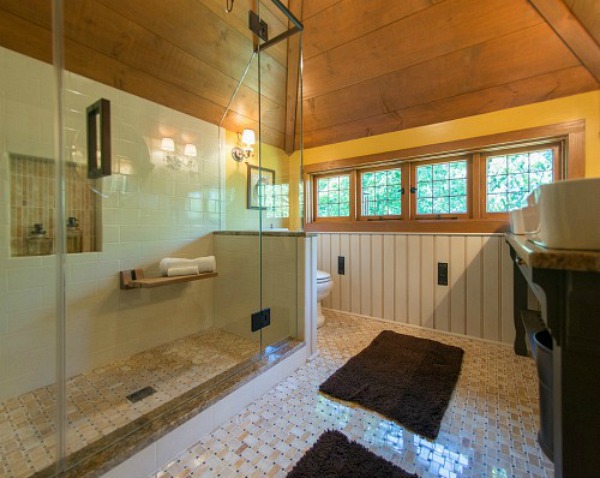 Love the new windows. The sliding door has an inset mirror that reflects even more light into the room: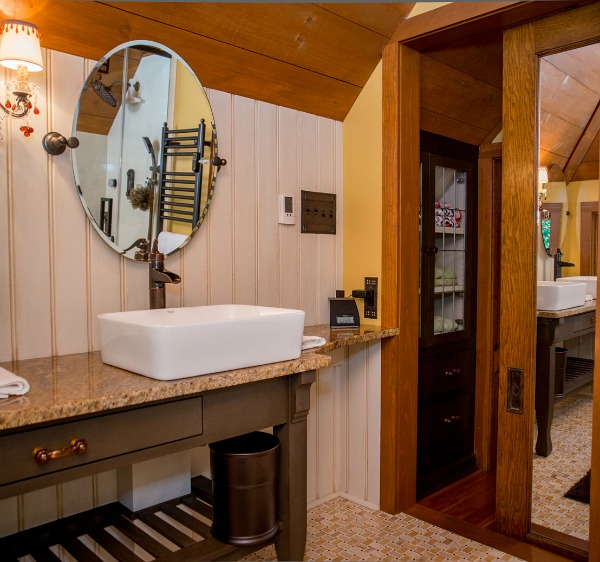 I was happy to see they kept the original feeling of the house with the updates.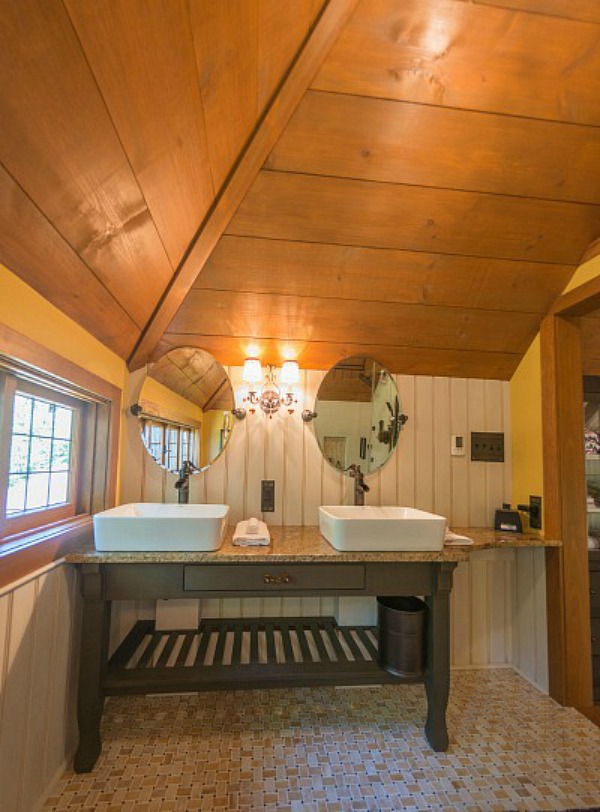 Thanks to Rich for sharing it with us! You can read more on his website