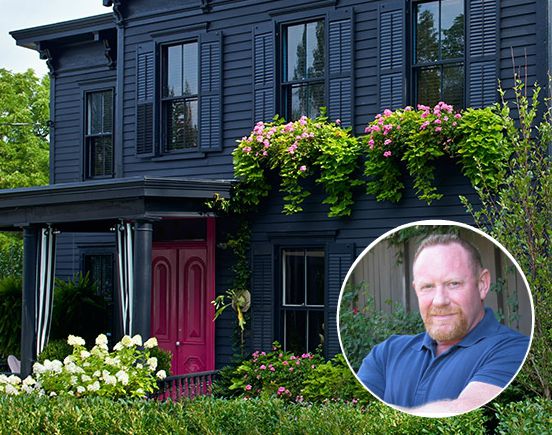 Remember Roger Hazard, long-time host of the A&E show "Sell This House"? A few years ago I featured the modern farmhouse he shared with husband Chris Stout in Austin and just got this update from him: "Chris and I now live in a 160-year-old Italianate Victorian in a tiny village in upstate NY and had a blast restoring it."

The Grey House Before: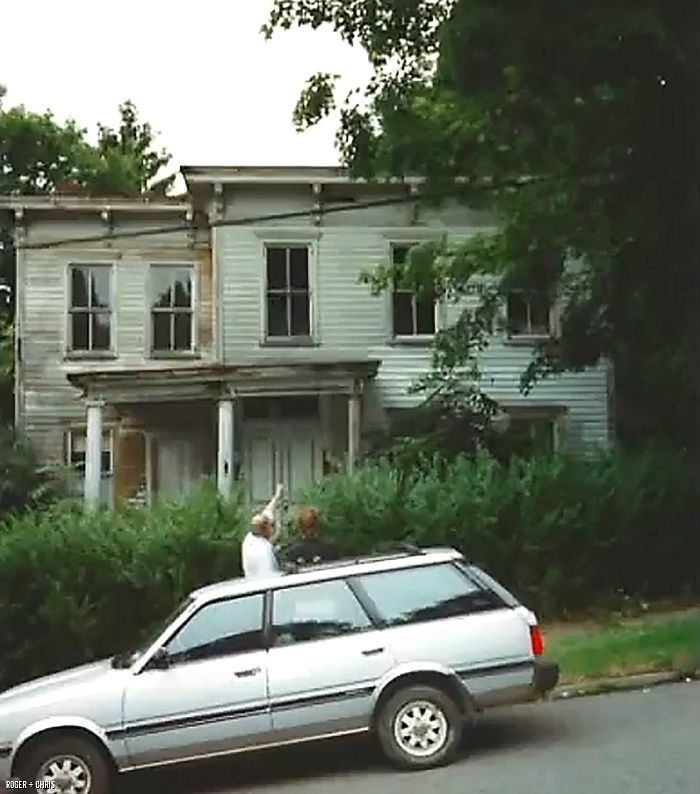 Known as "The Grey House," it had been abandoned for a while and still needed a lot of work when they bought it. Chris says, "When we bought the house, the exterior wasn't in the best of condition."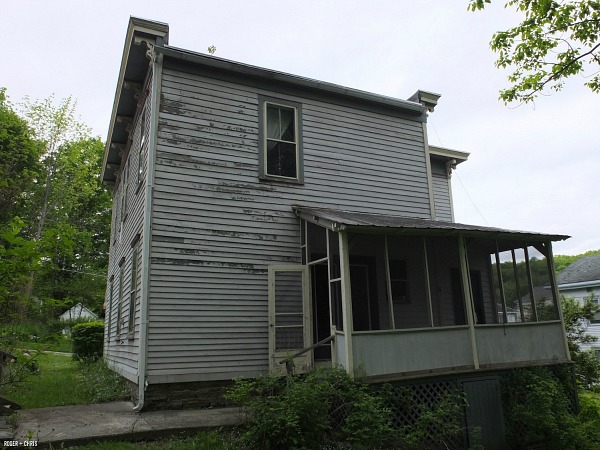 "The landscaping lacked structure, the porches were anything but welcoming, and the fussy paint scheme was overly busy and yet still boring."
"Rather than continue with a multi-color paint scheme, we opted to paint the entire house in Sherwin-Williams Inkwell. Trimwork and corbel details were highlighted not with a different color but with a different, higher sheen."
Painting the Siding "Inkwell"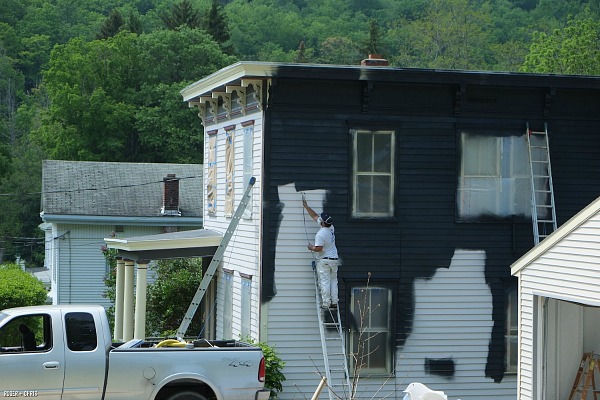 The Grey House in Black: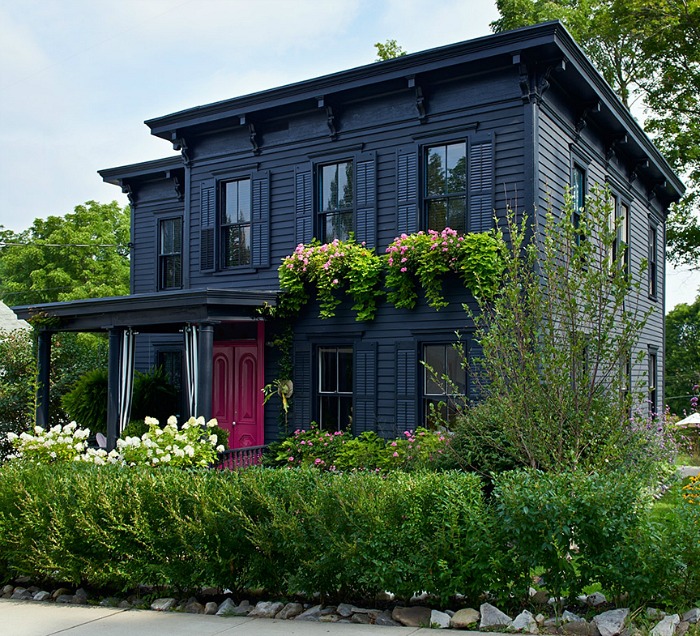 They painted the front doors a bold, unapologetic pink: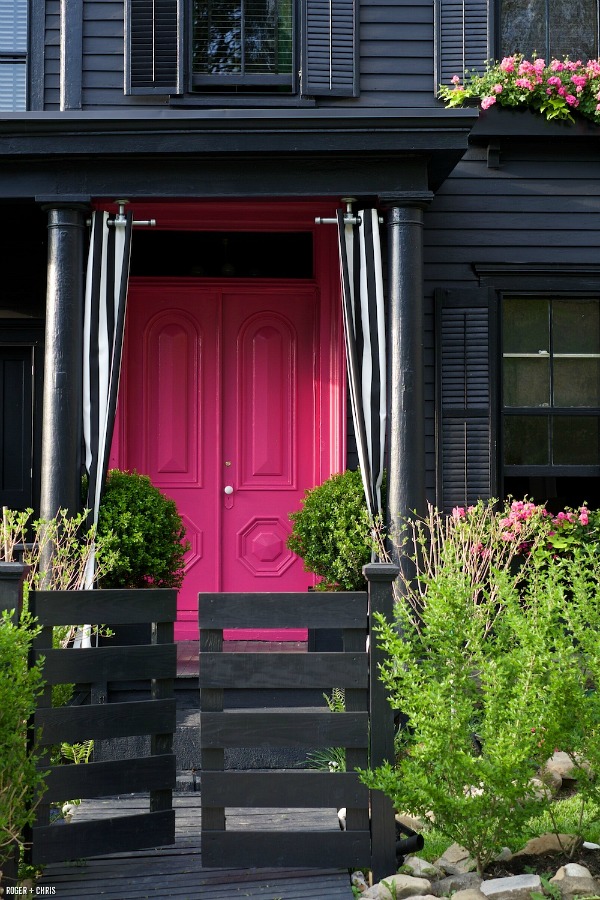 The landscaping was a challenge, as you can see in this photo of Roger working on the giant hedge in front: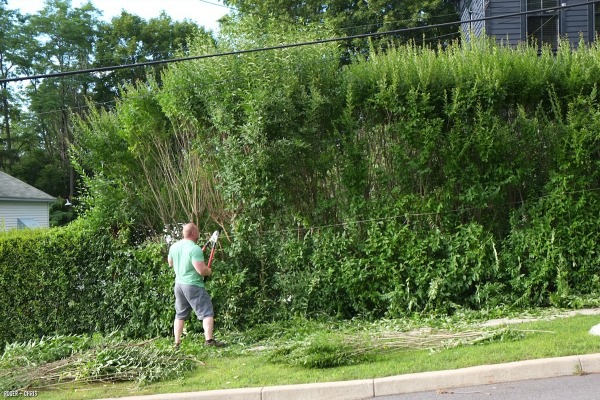 The new gardens they planted around the house are gorgeous: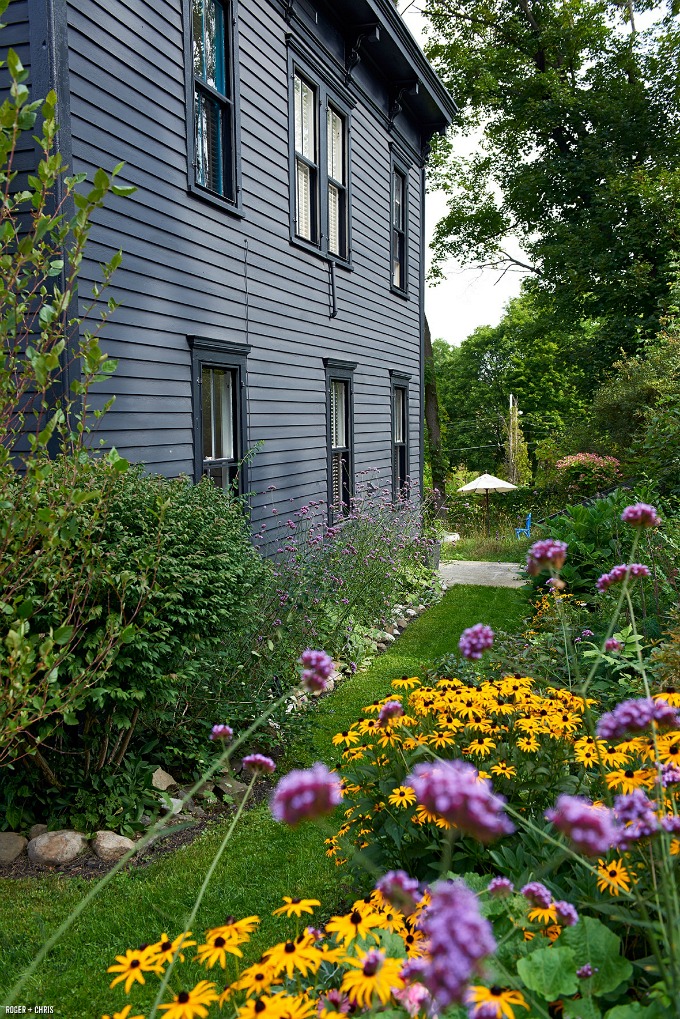 The window boxes are filled with flowers (pink, of course!):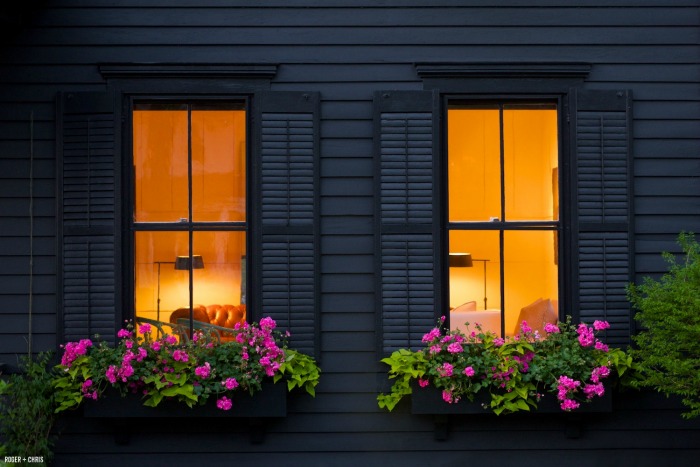 Their dog Buck strikes a pose in front of the new doors: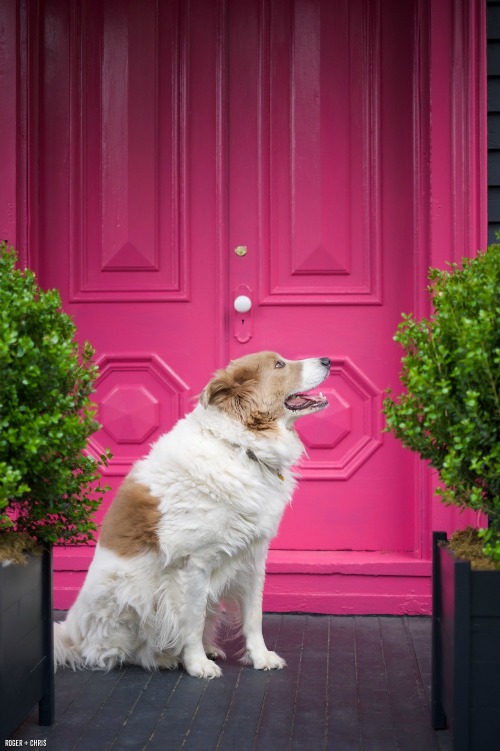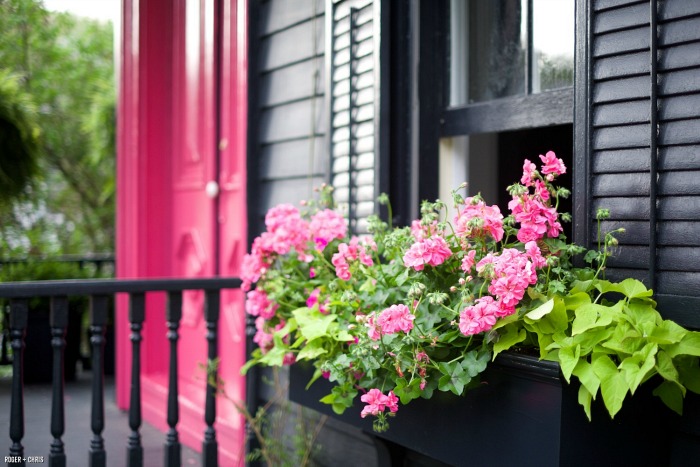 To give you an idea of how they transformed the interior, here's the kitchen before: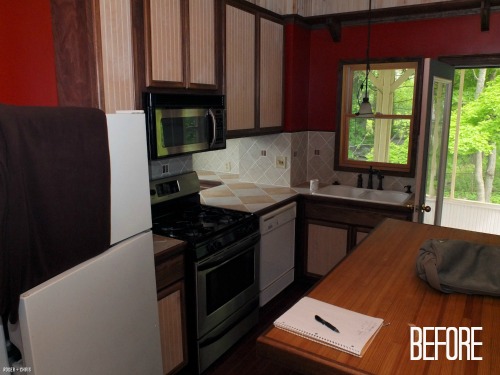 Kitchen after: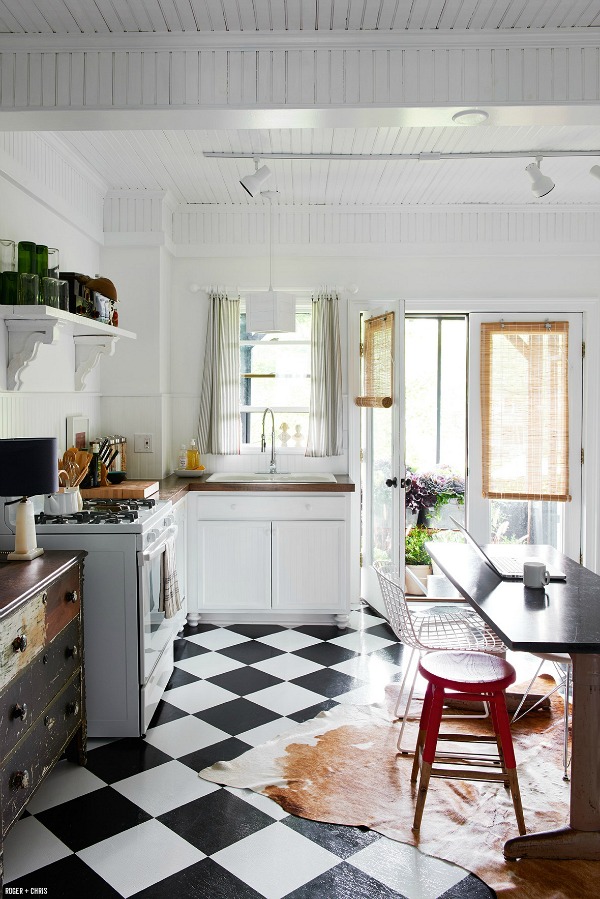 You can read all about the kitchen remodel here.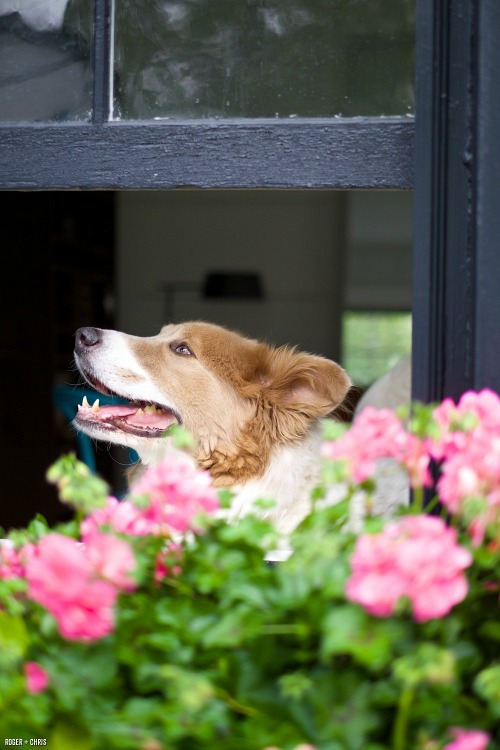 To top it off, they have a pink Isetta out front: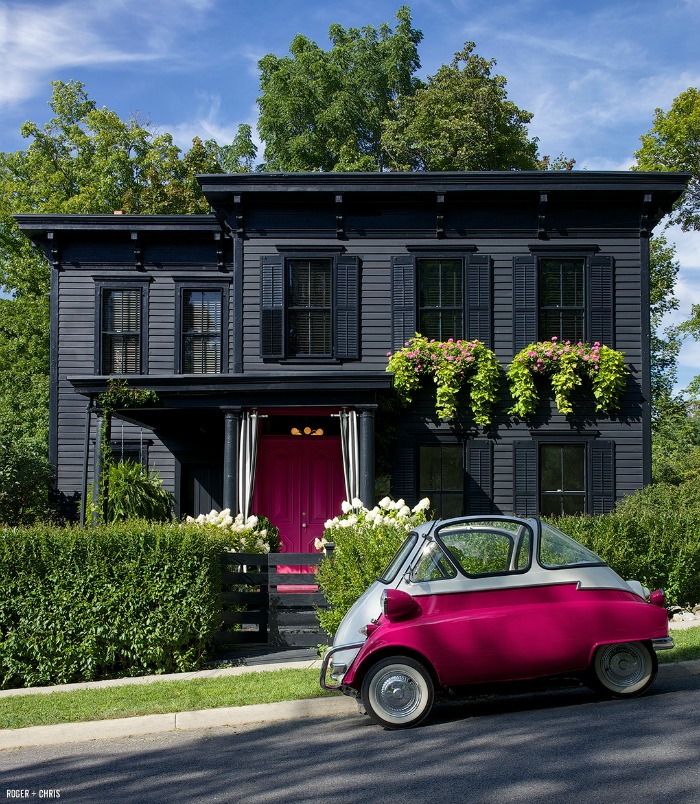 Roger, Chris and Buck in the entry hall (photo credit Alec Hemer):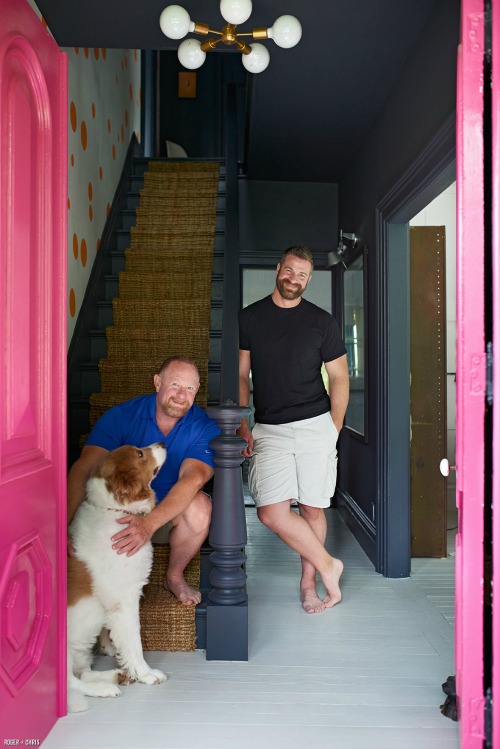 For more photos and information, visit their website, dubbed "Home of the Unboring Home." Thanks to Roger and Chris for sharing their unboring home with us! 🙂

P.S. Check out their former home in Austin: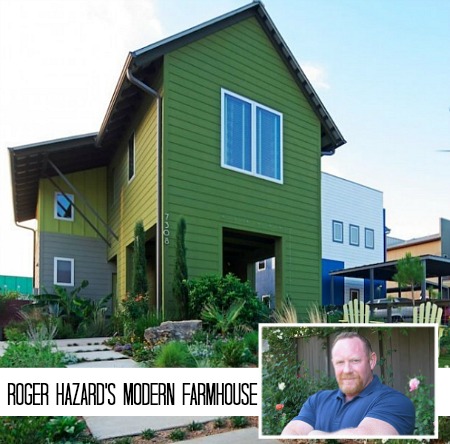 (Visited 24 times, 1 visits today)