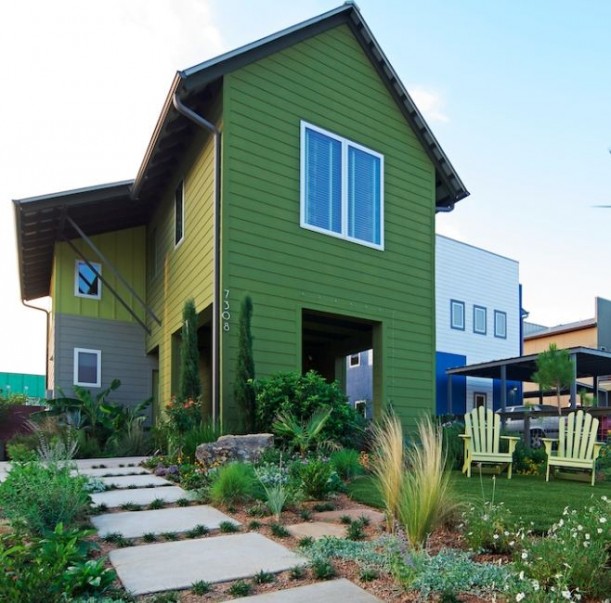 Do you watch the show Sell This House on A&E? It's fun to see designer Roger Hazard turn a house around in a short amount of time to get it market-ready. So when I heard that he was selling his own place–a 1,500 square-foot "modern farmhouse" in Texas, I had to take a look!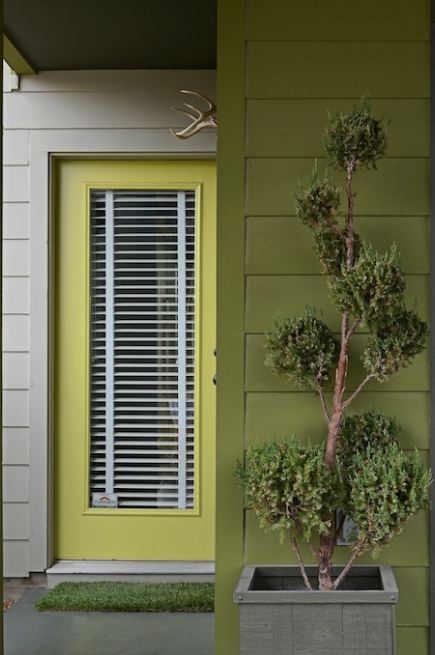 It's located in an "alternative modern community" known as Agave in Austin where houses are anything but cookie-cutter. The 3 bedroom, 2.5 bath home is listed for $300,000, which sounds like a bargain to me.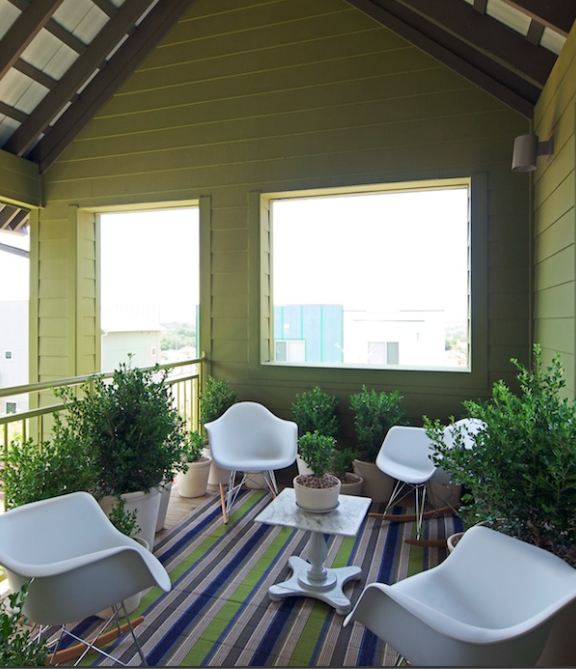 I love seeing smaller houses that are built with a sense of style and attention to detail.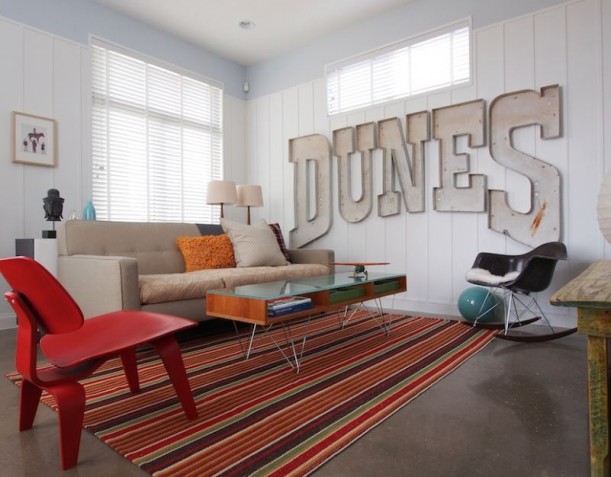 The floors are polished concrete.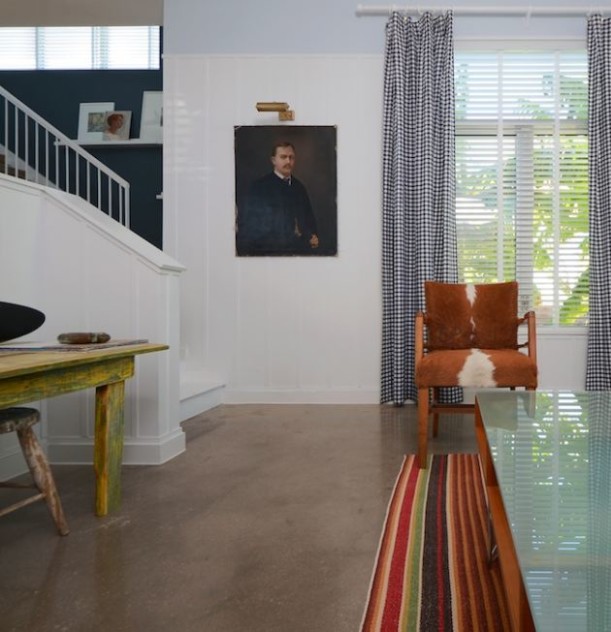 Short curtains in the kitchen–something we've been seeing a lot of lately, haven't we?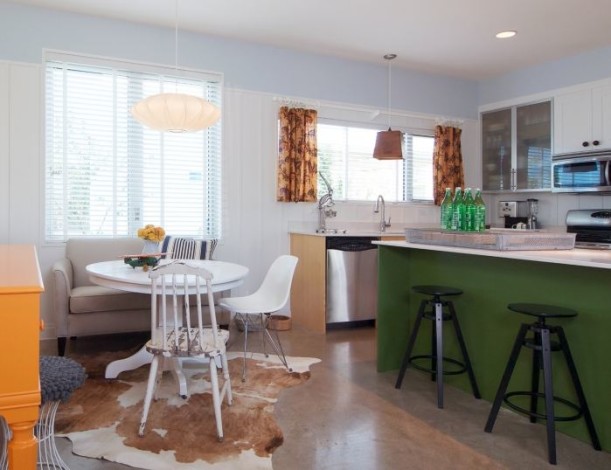 The house was designed by FAB Architecture. They've got the kind of portfolio that is really fun to look through, so check out their website to see more of their work.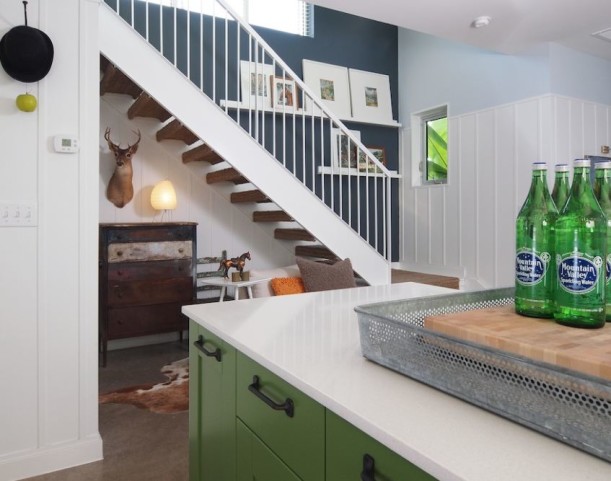 There are barn doors…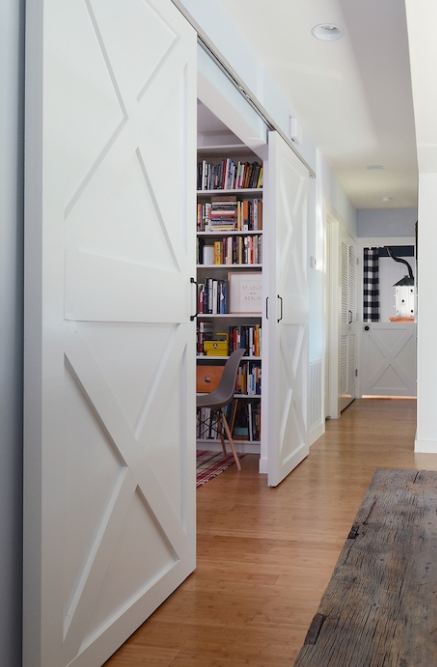 …and "Mr. Ed-style doors on the bedrooms upstairs let in light but keep out pups or toddlers."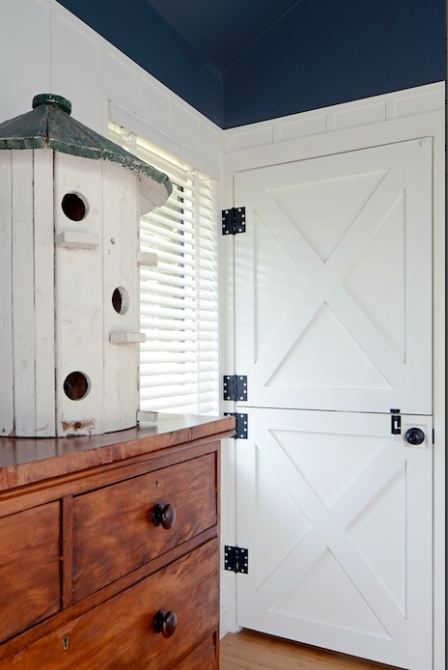 The other thing I'm loving? All the board and batten!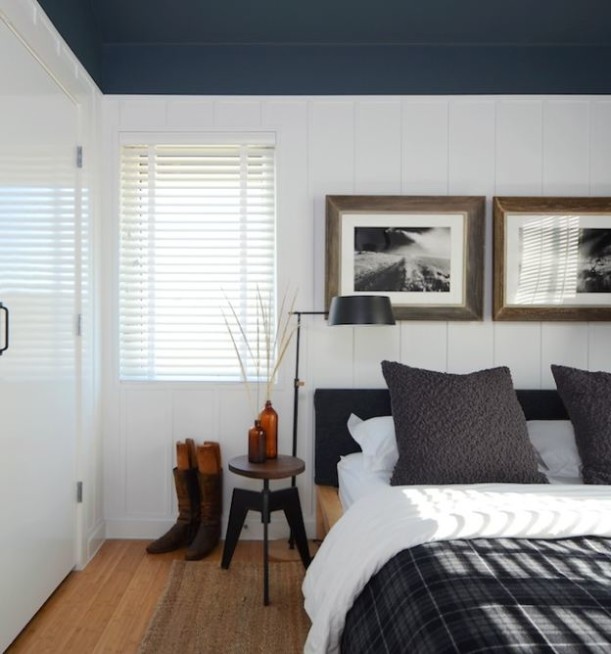 Roger has a degree in landscape architecture, and it shows in the outdoor spaces.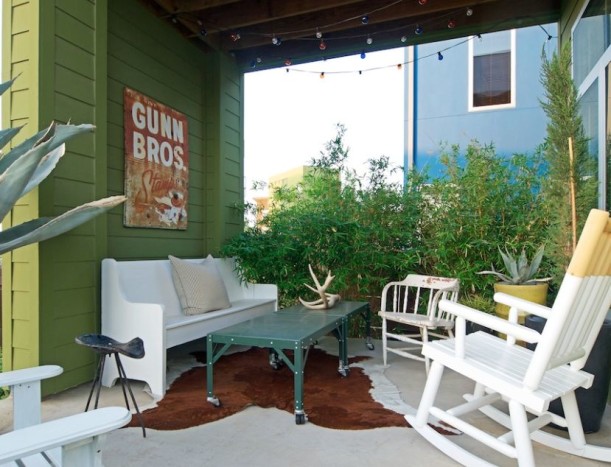 Apartment Therapy wrote an article about this house last year and included lots of source info if you're looking for it.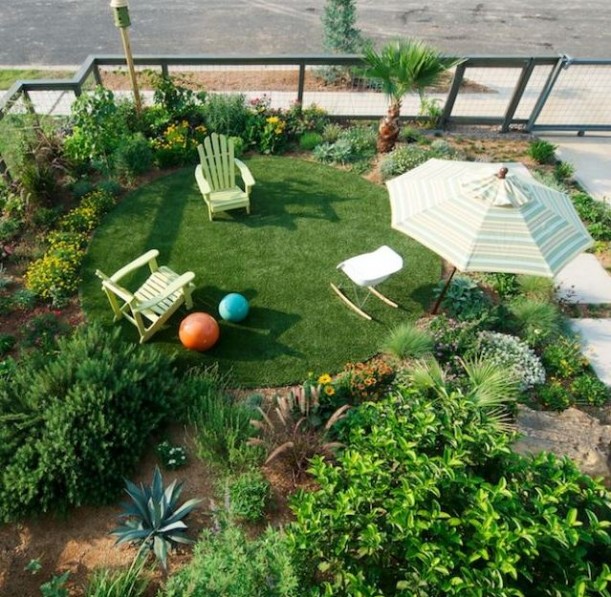 Thanks to Roger and Chris for sharing their listing with us. For more information, check The Gill Agency. Photos are by Chris Stout-Hazard. Floorplans are posted on their website.
Update: Roger Explains Why He Left the Show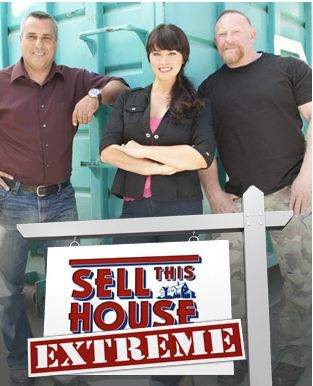 (Visited 5 times, 1 visits today)