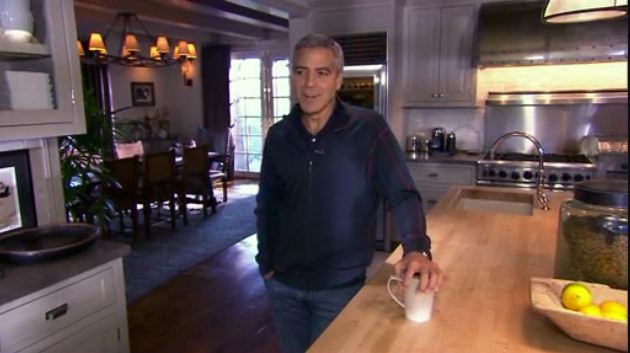 George Clooney let cameras inside his beautiful Los Angeles home for an interview on the CBS show "Person to Person" recently. He told Lara Logan and Charlie Rose that "A house is a place you live in, but a home is a place that your family and friends are part of."
I grabbed some screenshots during the tour he gave them. Take a look!

George Clooney's House in L.A.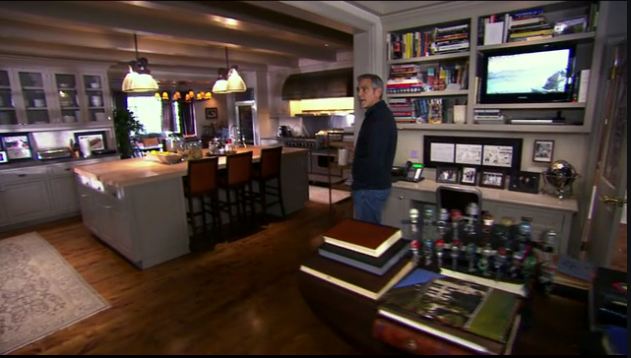 He bought this one when he was starring on "ER" and needed more privacy from the photogs who were hounding him. He says they always rented houses when he was growing up, so owning one of his own was important to him when he got out on his own.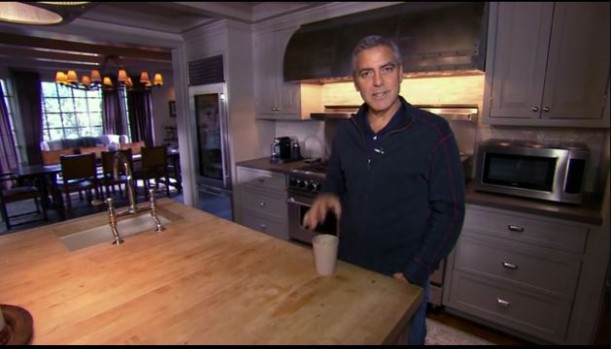 Update: Sorry, but CBS took the video down.