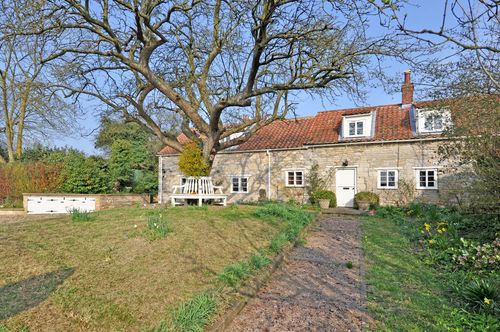 If you lived through the 1990s, then you probably remember Sarah Ban Breathnach's bestselling book with the pink cover called Simple Abundance. 
She now lives in Newton's Chapel, an historic 900-year-old stone cottage in Lincolnshire that once belonged to Isaac Newton.
I just got an email from Sarah herself telling me she's selling it, so let's take a look!
Note: There are Amazon affiliate links in this post that may earn me commission.

Sarah Ban Breathnach's Stone Cottage

Here's what Sarah Ban Breathnach wrote to me about it:
I love your blog and wonder if you'd be so kind to let your readers know that my English writer's sanctuary, which was Sir Isaac Newton's private chapel, is now for sale.
It's adorable. Parts of it include a 12th-century intact Norman Arch in the sitting room. It's got two bedrooms with en suite bathroom at either end of the Chapel, 2 fireplaces, a romantic garden bench around an old apple tree (no, not the one, but enough to give doses of enchantment!)
Offers begin at $550,000 US. It can come furnished so all you need to do is turn the key and begin your English idyll.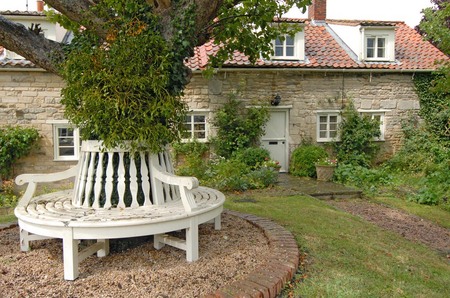 The former owner still keeps an eye on the property: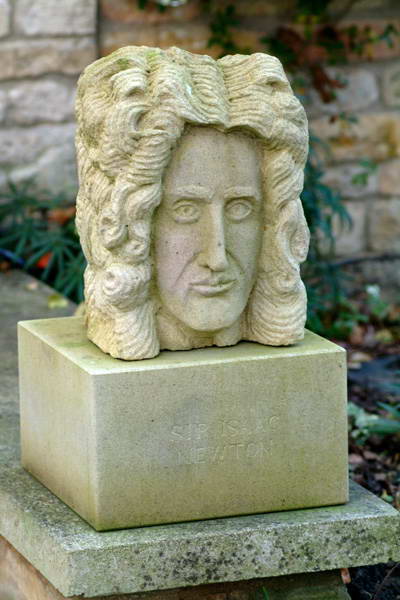 Here's how Sarah ended up buying the property and moving to England:
"I was in the airport in London, picked up the paper, and found the ad for the little cottage in Lincolnshire. My attention was caught, as I've always loved Isaac Newton. I just couldn't forget the house, named Newton's Chapel, with 900 years of history attached to it, so I went to see it a few weeks later and bought it the next day."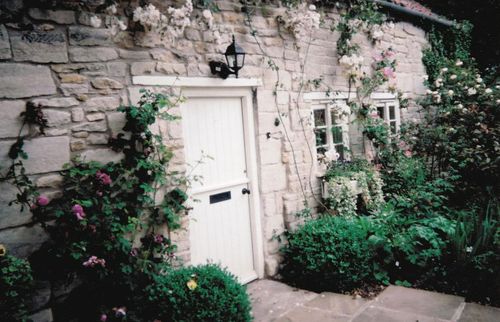 A British newspaper once dubbed the successful author "the Isaac Newton of the simplicity movement," so it seemed serendipitous when she ended up living here.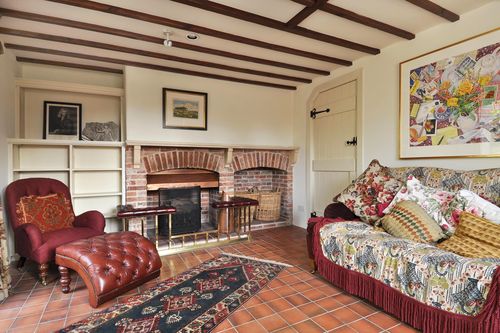 It was a private chapel when Newton's family lived here but was converted years ago to a cottage.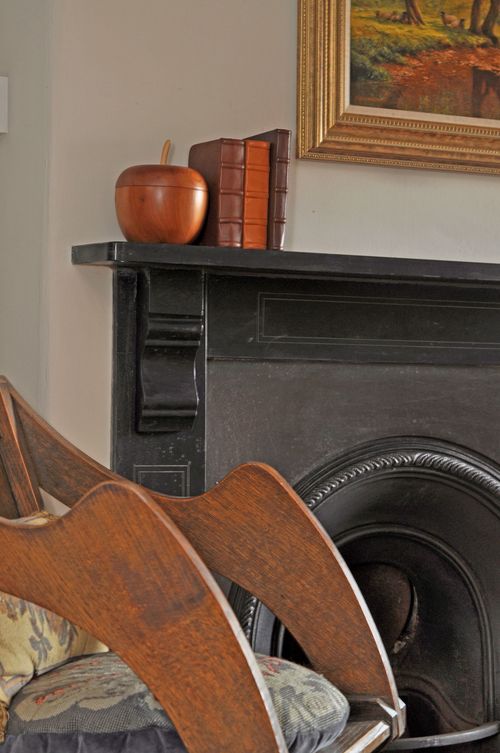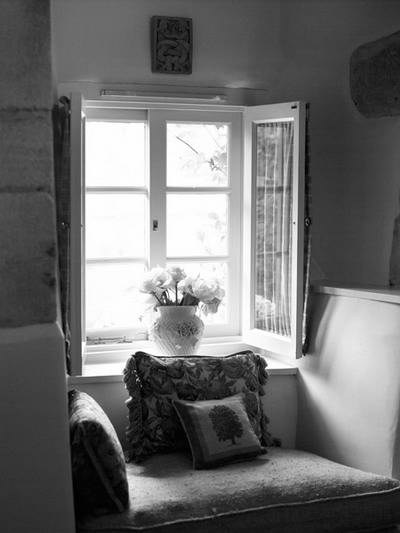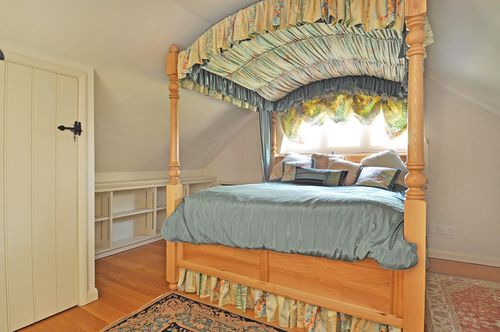 Original hardware on the doors: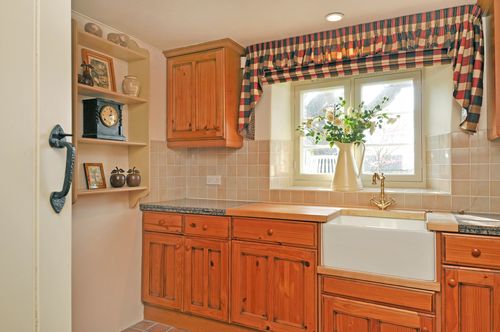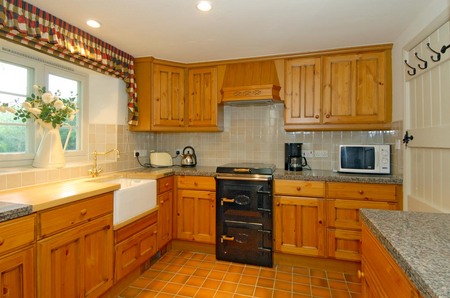 Simple Abundance was kind of written in blog form before anyone knew what a blog was. You read a new installment each day of the year in which she told stories from her life and inspired her readers to try new things, like keeping a Gratitude Journal. Remember those? Even Oprah had one!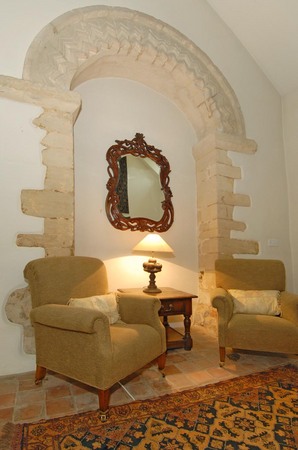 Years ago I took my mom to a Simple Abundance Retreat that was sponsored by a local Bed & Breakfast for Mother's Day. We had a great time drinking specialty teas, getting manicures, and listening to speakers talk about simplifying our lives. (Remember that, Mom? I could go for another retreat like that right now!)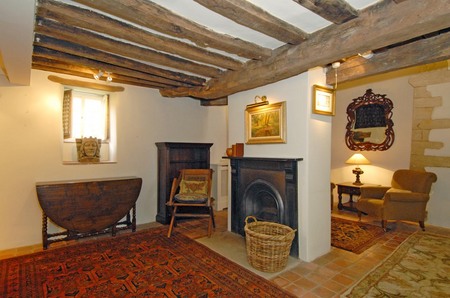 Love this pair of old windowseats: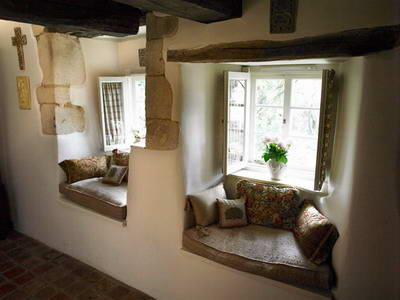 John Conduitt, who was Newton's assistant, wrote:
"In the year 1666 he retired again from Cambridge to his mother in Lincolnshire. Whilst he was pensively meandering in a garden it came into his thought that the power of gravity (which brought an apple from a tree to the ground) was not limited to a certain distance from earth, but that this power must extend much further than was usually thought."
The cottage was featured in the December 2002 issue of Victoria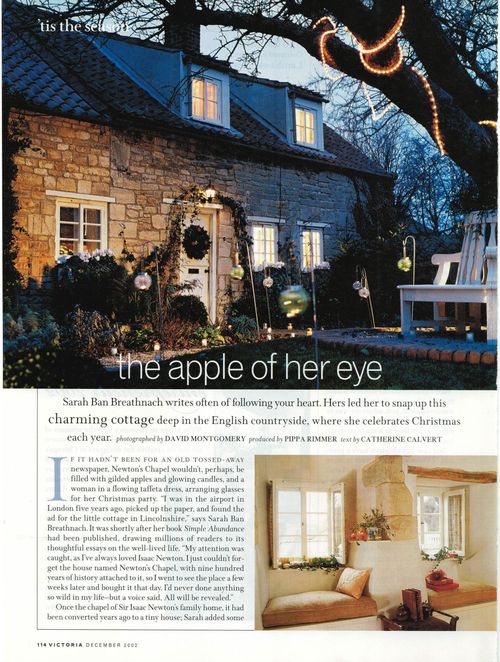 (Amazon affiliate link)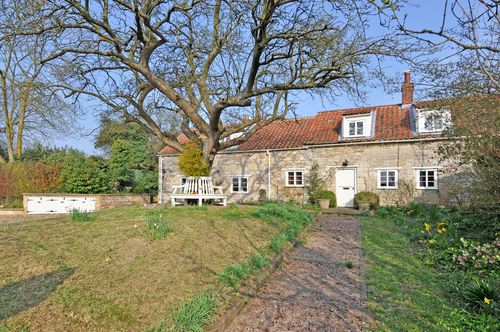 Thanks to Sarah for telling me about Newton's Chapel!

Photographs by Vicki Couchman and David Montgomery.